iCrowdNewswire - Aug 26, 2016
ODDIO Headphones: The First Modular Audio Platform
Embrace your inner ODDIO. The world's only customizable, indisposable audio platform.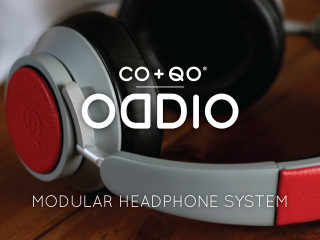 ODDIO is more than a headphone. It's an entirely new approach to listening, where every aspect of the style and sound is yours to customize. Change colors, change speakers, magnetically swap out batteries, Active Noise Cancelling and Bluetooth modules – ODDIO adapts on the fly, and sounds even better than it looks.

UNLIKE ANYTHING YOU'VE HEARD
ODDIO is a modular headphone system with superior sound quality and the ability to replace or upgrade components as you see fit. Skins, modules and batteries attach magnetically. You can switch up the skins and frames for a whole new look, swap out ear cups for a different sound profile, and attach Bluetooth or Active Noise Cancellation modules based on your needs.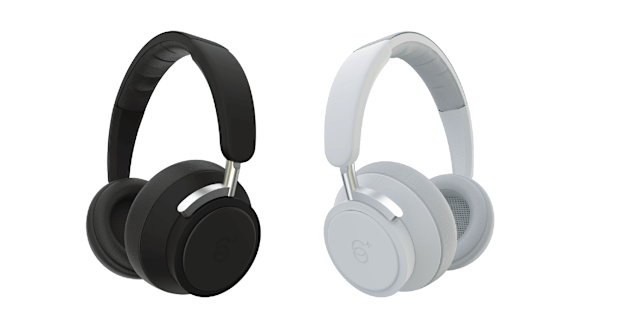 PLUG-AND-PLAY UPGRADES
Bluetooth and Noise-cancelling Modules Available at Launch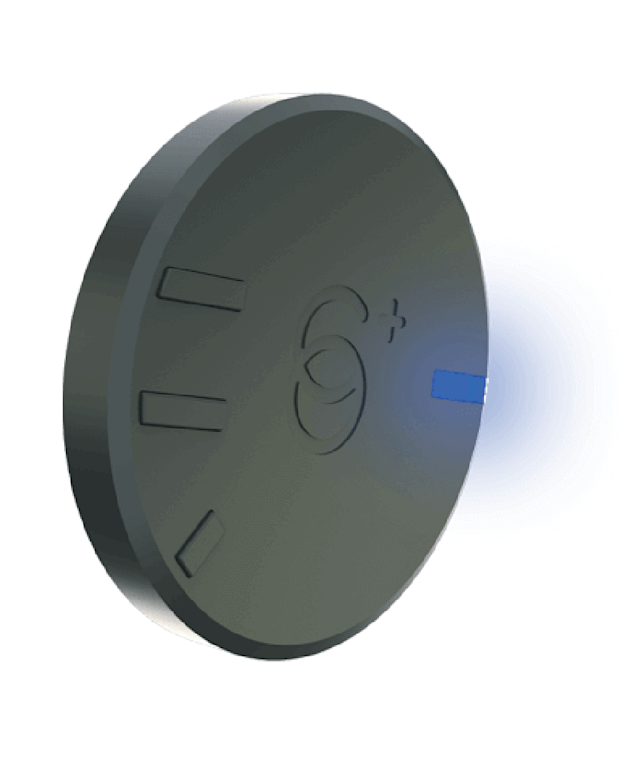 Bluetooth (BT)
Snap on our Bluetooth for cordless freedom, and enjoy crystal clear sound with none of the personal entanglement.
Active Noise Cancellation (ANC)
Our ANC obliterates ambient noise and creates a sound vacuum between you and your ODDIO' leaving nothing but the music you want to hear.
HIGH FIDELITY FASHION
Change Your Look with Color, Materials and Textures
With interchangeable accessories including new materials, textures and colors for the frame plate and ear caps, ODDIO is a fashion statement that can be changed daily to suit your outfit, or just your mood. Look for new designs after launch.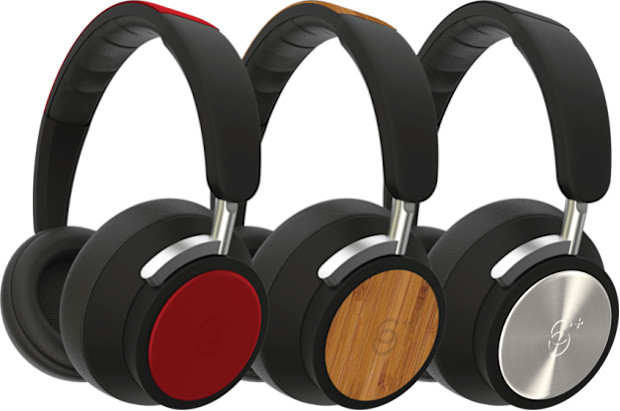 SOUND DIFFERENT
Swap Speakers to Suit Unique Needs
ODDIO will debut with precision speakers boasting a wide acoustic range, from deep lows to crisp highs. And since our ear cups are modular, we can roll out speakers with entirely different acoustic qualities in the future.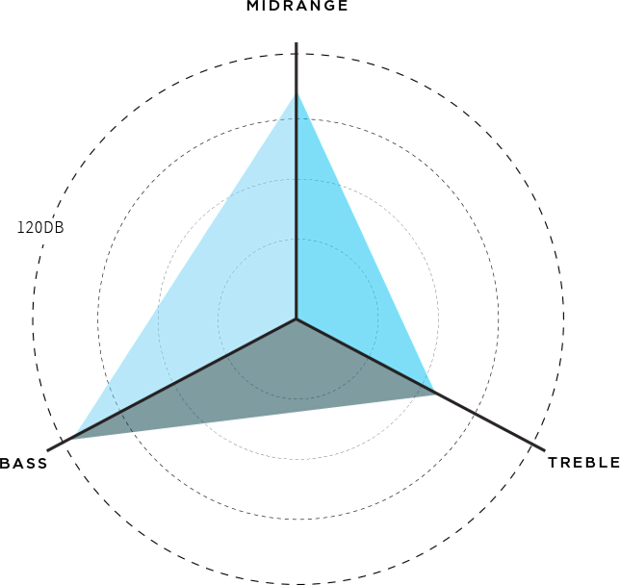 Mid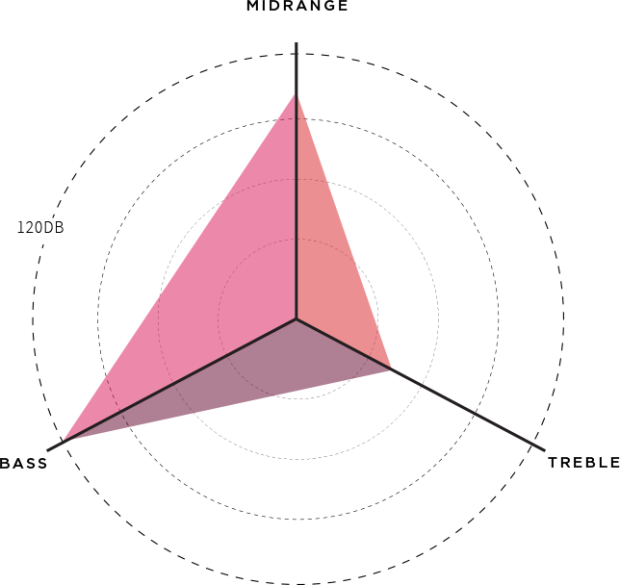 Low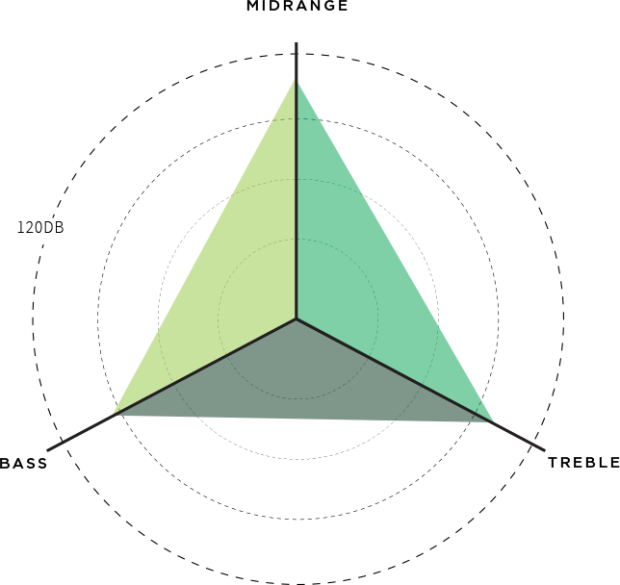 High
KEEP IT COMFORTABLE.
Because Everyone Enjoys Being Comfortable.
ODDIO was designed for long periods of use, and the comfort and durability this requires. There are no pressure points, and we use only high-quality materials such as leather in our build, with plans to expand the line with new styles and colors.

---
HOW IT WORKS
The World's Only Customizable, Indisposable Audio Platform
ODDIO's frames are built to last, and feature interchangeable skins to customize your look in a snap. Skins, batteries and tech modules attach magnetically to pins on the frame, allowing you to swap between skin colors, Bluetooth and Active Noise Cancelling modules. The skin on the frame can be swapped out as well. We'll be offering black and white base frames at launch, but are also looking at adding new colors as a stretch goal – so stay tuned!
---
WHAT PEOPLE ARE SAYING
We hit the streets with ODDIO to see what people thought of the quality of our sound, the modularity of our headphones, and how it felt on their ears. The response was loud and clear.
We got DJ KIDD to put ODDIO to the test with his own rig. DJs are easily the pickiest customers out there, but ODDIO came out with flying colors.
---
Pokemon Go Set: Customize with 3 Colors and 12 Characters
When you order the Pokemon Go set, you get a second set of skins of your choice of yellow, blue or red team colors and up to 12 characters per ear cap, available in black or white font. Customize them however you want – they're not just for Pokemon fans!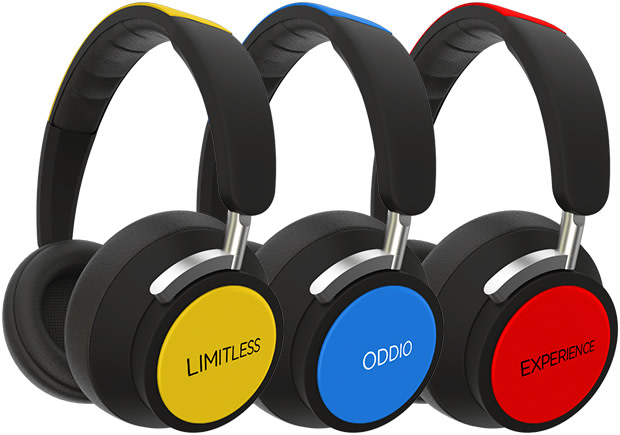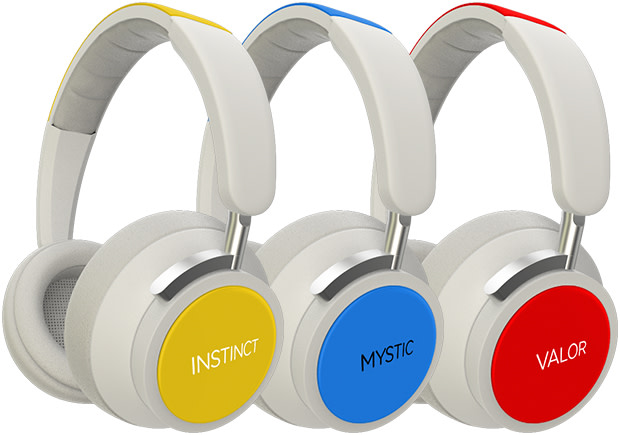 ---
PICK YOUR PERK
Lots of options to choose from. Be sure to check out our early bird special.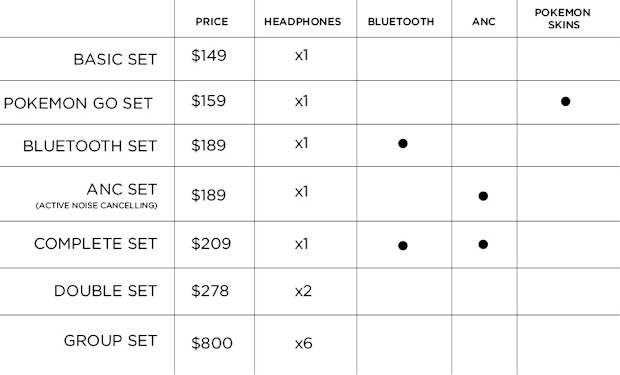 ---
STRETCH GOALS
If you guys love us enough, here's what we'll be able to pull off.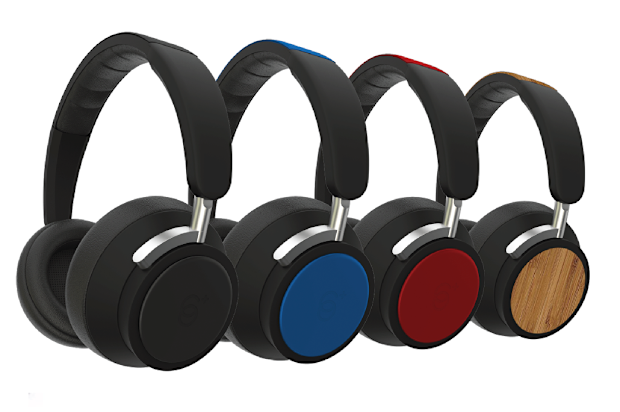 EXCLUSIVE INDIEGOGO PEOPLE'S CHOICE EDITION SKINS UNLOCKS AT $50,000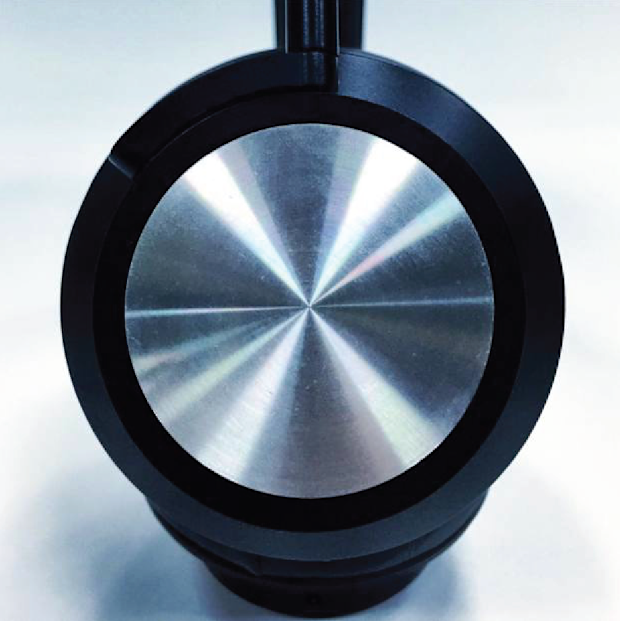 PREMIUM BRUSHED ALUMINUM COVERS UNLOCK AT $75,000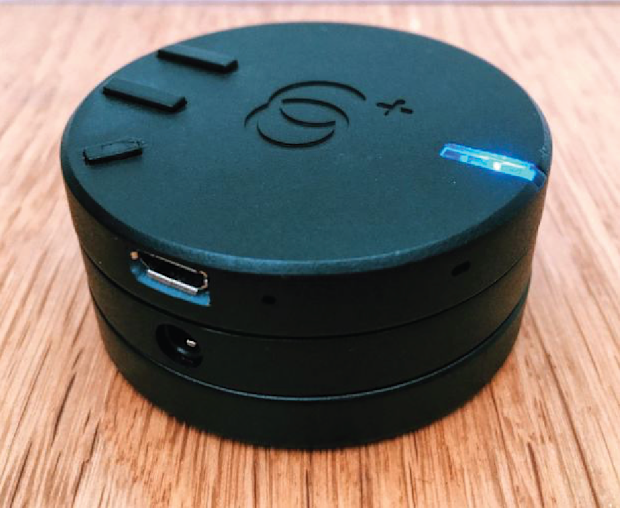 BATTERY-CHARGING DOCK UNLOCKS AT $100,000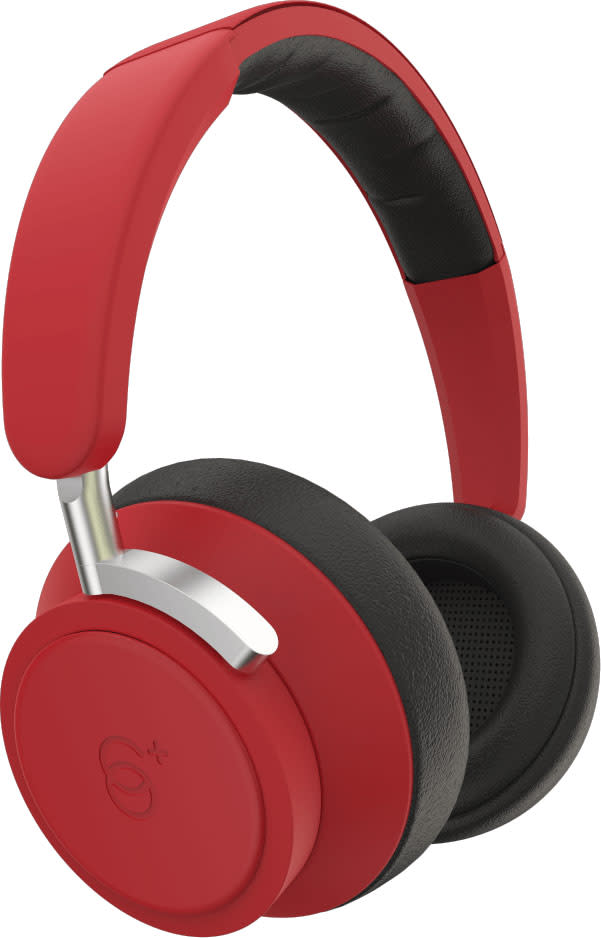 SHOW US HOW MUCH YOU LOVE US BY HELPING US EXCEED OUR GOALS, AND WE WILL OPEN UP MORE OPTIONS!
---

HEADPHONES
Dimensions – 185 x 200mm
Weight – 348g
Speaker Units – 40mm Mylar cone
Frequency – 20Hz – 22kHz
Connections – 3.5mm jack
Material – Aluminium, plastic
Earpad – PU Leather

BLUETOOTH UNIT (BT)
Bluetooth 4.0
Near Field Communication (NFC)
Headset Profile (HSP)
Hands Free Profile (HFP)
Advanced Audio Distribution Profile (A2DP)
Audio Video Remote Control Profile (AVRCP)

NOISE CANCELLATION
Precision noise-cancelling reduces up to 93% ambient noise

BATTERY UNIT
Dimensions – 185 x 200mm
Weight – 348g
Capacity – Replaceable and rechargeable Lithium-Ion battery, Up to 10 hours, Charging time 3 hours
---
---
Meet the Team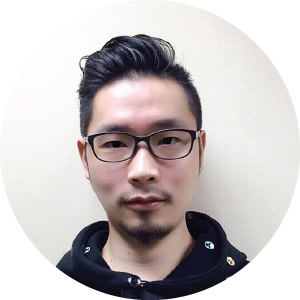 Shawn Chen
Co-Founder, Product Research & Development
Born in Taiwan and raised in Nebraska, Shawn graduated from University of Lincoln Nebraska with a Graphic Design degree. After 2 more years of study in Japan, Shawn decided to move back to Taiwan and assist in the family business of electronics manufacturing where he was the Product Manager for Bright Headphones over a period of six years. Bright launched it's first-ever customizable product, allowing consumers to fully personalize the look of their headphones. ODDIO stems from these roots, as Shawn saw the opportunity to extend the customization into the functions of the headphones themselves.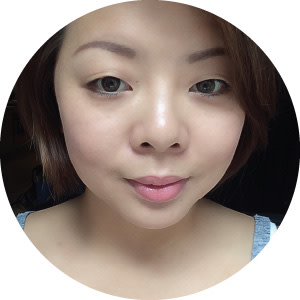 Theresa Lin
Co-Founder, Operations & Marketing
Theresa was born in Taiwan and raised in Vancouver. She studied marketing management in university, followed by Japanese and interior design studies in Japan at Shinjuku Bunka Women's University. In 2012, she relocated back to Taiwan to help with the family importing business, where she served as Assistant Vice President. Music has always been an important companion for Theresa, and the opportunity to work with her friend Shawn on ODDIO has allowed her to merge her love of design and music around this exciting new product.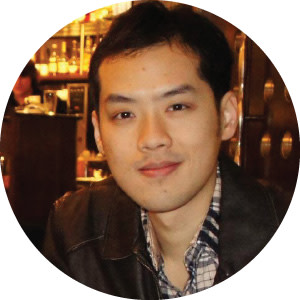 Jason Tse
Director, Sales & Marketing
Jason has always been passionate about music, design, and technology. After completing his studies at the University of British Columbia (UBC) in Vancouver, he worked in a number of sales and marketing roles and in both the public and private sectors. Several years ago, he and his partners developed a successful product in the wearable technology category that was sold online and distributed nationwide through a network of retail partners – bringing a wealth of skills and experience to ODDIO.
---
FAQ
What is ODDIO?
ODDIO is a fully customizable, indisposable audio platform – a unique modular design that can be upgraded on the fly, while boasting superior sound, customizability and build quality.
How much does it cost?
ODDIO Headphones are available on Indiegogo starting at the super early bird price of $129 USD.
Where can I buy it?
Right here on Indiegogo.
What colors are available?
ODDIO Headphones are currently available in matte black or white. Help us exceed our goal, and we might just be able to bring you more options.
Why fund us?
Our goal is to provide our customers with as many options as we can, so they can experience the platform to its fullest extent with an evolving lineup of new color options and tech modules. Funding will be used towards tooling for manufacturing and production, and your support will bring our vision to life.
What is in the future for ODDIO?
The future for ODDIO is limitless. Aside from bringing you more customization options through colors, textures and patterns, we are also developing other tech modules such as gaming, wireless charging and more.
Where is ODDIO manufactured?
ODDIO is manufactured in Taiwan.
When will ODDIO begin shipping?
December 2016
When can we expect ODDIO to arrive?
Orders placed now will begin shipping in December, with Holiday 2016 delivery targeted for Early Birds.
Where does it ship? How much is shipping?
ODDIO ships worldwide. Shipping is $25 USD for a single unit.
Who can I contact if I'm interested in wholesale or distribution?
Please email us at sales@coandqo.com if you're interested in wholesale or distribution.
What are the risks and challenges of backing this project
Our prototypes are already in the final stages, and your funds will help us bring ODDIO into mass production. While it's looking like we should be able to deliver on time, our only challenge may be meeting the shipping delivery dates, since tooling is a timely process to make sure all the parts fit perfectly. In the end, we want to make sure we're delivering the best product possible.

Who do I contact if I have any questions?
For Support – help@coandqo.com
For Sales – sales@coandqo.com
For Press – media@coandqo.com
For all other inquiries – info@coandqo.com