iCrowdNewswire - Aug 25, 2016
Coming Home – A video and dance embodiment project
Investigating the internal and external realities of home and healing through dance and video.
Support this poignant new dance and video collaboration as we craft a piece to be presented at Your Move Modern Dance Festival in Jersey City, NJ. This piece is an exploration of landing into the external and internal environments we call home, as well as an investigation of coming back from traumatic experiences. Video and choreography will blend together in real time, using cutting-edge interactive technology, in addition to pre-recorded footage capturing different settings we call home.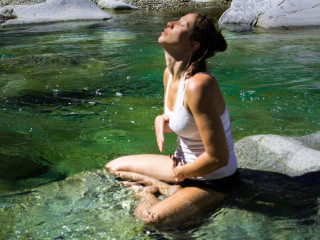 Our Story
(By Odessa)
We're working on a piece that's highly personal, but we think you'll find it resonates with you too. Why? Because we all have bodies, we all have homes, and we've all had really trying experiences that we've had to come back from, heal, and return to some semblance of self.
After three years in California, countless dwellings I've called home, and one, singularly traumatic event that scared me out of my body, I'm reflecting on the following:
What does it mean to recover somatically from a life-threatening experience?
How does the contrast of city and nature serve as a outer metaphorical context of our inner realities?
Your support will make this project a reality, and enable us to travel back to my first home to perform this. We'll be returning to my homeland of Jersey City, NJ to perform in Your Move Modern Dance Festival, a festival I envisioned and founded back in 2010.
Coming Home is a healing in and of itself, as well as a retrospective on what I have discovered in my search for home. I hope that anyone who has withstood trauma, or who has come up against similar questions will find a morsel of their own story in this piece.
What We Need & What You Get
Dance is expensive to produce.
Your Move Dance Festival is not able to pay artists performance fees, but they do take care of all printing, advertising, theater rental and technical staffing costs – so it's actually way cheaper for us to perform with them then to strike out on our own.
Your contribution pays for the bare-bones necessities: studio space, costumes, equipment, and our travel to the east coast from California.
If we make our goal, we'll be able to fly Anthony out to perform, in his own way, with Odessa.
Rather than just send Odessa along with a video that is played alongside the dance, our vision is to include improvisational interactive video alongside the dance, to create for an awe-inspiring, vivid and immediate experience. For this to happen, Anthony, our video artist, needs to be there in person.
We'll also be able to pay our artists for their time – we love doing our art, and we also believe that artists need to be compensated for their time because this is worthwhile and necessary work in the world!!
If we make above and beyond our goal, we'll be able to perform this in Nevada City and up and down the west coast.
Your perks include awesome art prints from Anthony, gifted healing sessions from Odessa, essential oil samples, and even a fitness package. Be an angel donor and receive allllll the perks. 🙂
Who we are, and why we do what we do…
Odessa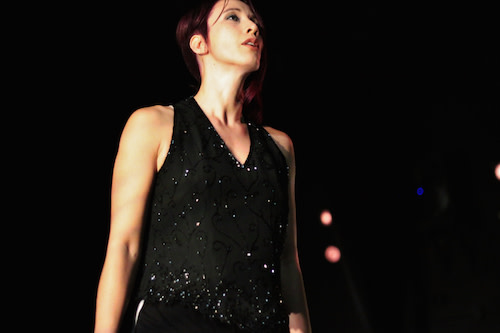 As always, I'm getting really personal with my work! I do this because I believe vulnerability is the most powerful tool for change we have. I invite you all in to my process, and hope you find some of your story in relation to mine.
Jersey City residents will remember the successful Art in Motion series I co-directed and produced with Justin Woo and Grassroots Community Space. I see this project as an expansion of that, and hope to spark a dialogue between Jersey City and Nevada City arts communities.
From 2008-2013, I directed my own interdisciplinary dance company, Insurgo Stage Project. Upon moving to the Bay Area in 2013, I have performed with Bianca Cabrera/Blind Tiger Society, Rosemary Hannon, and vîv, and collaborated with dancer/filmmaker Daniel Mollner.
Anthony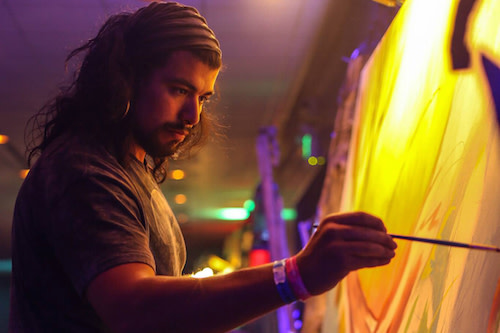 Anthony "sirios" West is an artist whose works mirror the journey of self. From his studio in the foothills of Northern California, he creates art that represents the natural ebb and flow of our Collective Experience. A creator since his youth, he was introduced to meditation at a young age and quickly became aware of the power of thought. Anthony's work is a journey through the inner workings of the mind and its undeniable powers of manifestation. Anthony 'sirios" Wests work is not a creation of the mind but a manifestation of spirit into the visual realm. He seeks to inspire spiritual awareness within the viewer allowing them to access their own ability as co creators and beings of unlimited potential.
As a video artist, Anthony's video projections and installations have been featured at conscious dance and music festivals Lucidity, Lightening in a Bottle, Burning Man (Sacred Spaces) and Enchanted Forest, as well as supporting producers and musicians such as Random Rab, Desert Dwellers and Deya Dova.
Other Ways You Can Help
Although financial contribution is what will fuel this project into reality, if that's not realistic for you, please spread the word!
Please share this campaign to your social media following, email lists, or whatever other tools you have.
We'll also be posting updates as we build the project, and invite you to engage in these by commenting and also sharing with your network.
Thank you for reading, for caring, and for sharing!!