iCrowdNewswire - Aug 25, 2016
From 1 to 10 World Premiere at the NYNW Festival
On a scale from 1 to 10 how badly do you want to help 2 NYC funny actresses get their dream job?
There are times in life in which fate intervenes & hands you an opportunity of a lifetime.The same opportunity you've cried to your therapist & nail lady about time & time again, but the only catch is you have to take it! No matter how unprepared or crunched for time you think you are; cause as quickly as that window opened is as quickly as it closes.The NYNW Festival, has just given us the chance of a lifetime, to mount our show "From 1 to 10" on their Off Broadway Stage but we need your help!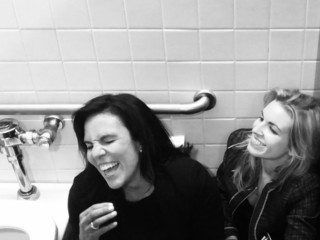 We recently had to give our "elevator pitch" (industry term lol) to the annoyed, over worked receptionist of a big wig producer who we want to be involved with our show. It went a little something like this:
Ugh…Who are you?
Hey! I'm Natalie Birriel (after a moment, from behind) and I'm Kelly Kolatac! What started off as two gals taking an acting class together years ago, has evolved into a full fledge comedic partnership. We write, produce and perform all of our own material. I mean really, don't you think the world with needs more lady driven comedies? (Awkwardly long pause) Yeah, we do too!
Recently, we were working hard in pre production with the web series version of "From 1 to 10." With our sights firmly set on web content, we never in a million years thought that our show could be mounted on a stage, but when the opportunity to be apart of NYNW Festival presented itself we knew we had to jump at the chance!
Ok? So like, what's your project about?
So glad you asked!
"From 1 to 10" takes place at a full service marketing and research facility. At the helm is the office supervisor Brett, an over-weight, nerd, who puts the A in anti-social. Along with Brett are his employees, Natalie and Kelly. Natalie is a sassy Puerto Rican who falls in love with any guy with a great sob story. Kelly is the type of girl to shoot you with daggers from her eyes, then cloak you in a smile; the best friend you need, but really don't want. In the corporate world, these ladies always find themselves the assistant to the assistant, never the wife of the CEO, where they feel they truly deserve to be.
Today, the head honcho from Coca-Cola is coming in, as the Research Center will be conducting a focus group on a new flavor. This is a huge account so everyone is on edge, under pressure, and stressed out. Everyone except for Natalie and Kelly, that is, who couldn't care less. It isn't until Brett informs them that Jack, the son of the CEO and essentially our generation's John "John-John" Kennedy Jr. is also coming in to make sure everything goes smoothly with the Coca-Cola people, do Natalie and Kelly get swept up in the frenzy of the day as well.
Mistakes are made, secrets are unearthed, feelings are hurt, friendships are torn apart, someone looses an appendage – all before lunch – in this crazy workplace comedy.
And like…What do you want?
Well, the truth is we need your donation to get our wickedly funny office comedy to the big stage and then to a screen near you! Just to be a part of the festival you must pay a fee, it's New York nothing's free! Not to mention, a show like this requires a talented team, and lots of pieces to bring it to light.
Ughh…What's so special about this festival anyway and why even do it?
The New York New Works Festival is a way for Broadway to give back. They promote up and coming writers, directors and performers and provide them with a platform to showcase their work in front of the Broadway and TV community. There are 3 rounds to this play festival, at each round the audience and judges vote on who will go to the next round! Culminating, in a Final Night Presentation in front of the industry. Each round is another amazing shot to showcase your work!
So why this festival? First, there's no other festival like it, where each show is mentored by highly esteemed professionals. Secondly, many of the shows that take place in this festival, go on to be produced for Film and TV. So, we thought what better platform to debut our little office comedy then in front of Broadway & TV Producers!
Fine, Whatever…I'm into it
Great! And today is your lucky day because your donation is a 2 for 1 contribution! Don't you just love those?! Now, your generosity will help in the creation of "From 1 to 10" (The Play) and the web series!
Your donation will cover the cost of:
Festival Fee
Director's Fee
Producer's Fee
Stage Manager
Props
Set Pieces
Rehearsal Space
Marketing
Camera Rental
Camera DP
Sound Equipment
Sound Mixer
Editor
So, what do I get for this?
I'm so glad you asked! Depending on what your donation is we have a tons of fun perks! You can get anything from a shout out on Social Media, a personalized video message, an Associate Producer credit – the list goes on and on!
Sounds mildly fun. Can I follow you on Social Media?
I thought you'd never ask! Yassssss you can and WE NEED YOUR SUPPORT!
Andddd…
Be on the look out for our "From 1 to 10" promos, also be sure to follow us on all Social Media outlets and You Tube; we are all over everything so feel free to Like us!
K great…
Now get away from my desk!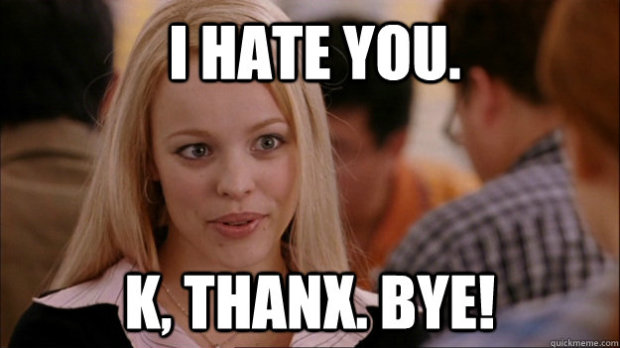 Thank you for your time and support!
-Natalie and Kelly