iCrowdNewswire - Aug 24, 2016
Tiny House Fest Vermont Countdown
Support the effort to transform Downtown Brattleboro into a Tiny House Village for a day!
Help cover the expenses of producing a day of tiny house tours and conversations with experts, activists and decision makers. Fest passes give you access to express lines in the Tiny House Village, panels, presentations, and the Dance Party! If you can't be there, there are other ways to support the fest and this creative placemaking effort. Join the Dialog about housing needs and creativity!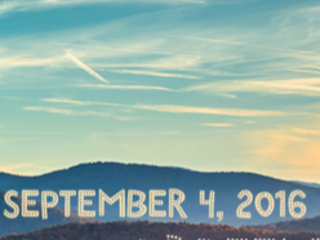 The Fest and the Local Tiny House Tour are coming Labor Day Weekend! Sunday September 4 & 5!

For up to the minute information:
https://www.facebook.com/tinyhousefestvermont/?hc_ref=SEARCH
Scroll down for Fest Pass details, Kids Pass details, Local Tiny House Tour Pass details, and New Perks- including a night in a Tiny House!
So many are looking for alternatives to conventional housing and lifestyles that create potential for economic freedom, positive environmental impact, and more connection. Tiny House Fest Vermont will be a day of tiny house tours and conversations with experts, activists and decision makers that can move the dialogue to its next level.
This campaign is the place to:
Get a Festival Pass for Sunday, September 4, 10am-10pm. The number of passes are limited by space and are nonrefundable. Passes will be held at the Welcome Booth. Your pass will give you express access to onsite Tiny House tours, Panel discussions and Presentations and the THFV Post Fest Dance Party!
Get a Local Tiny House Tour Ticket for the following day: Monday, September 5, 9am-1:15 pm. Tour 5 tiny houses in the Westminster West, Putney, Bellows Falls, Vermont. Tiny House builders and dwellers local to Brattleboro are opening their homes. Tour a variety of tiny houses of different architectural styles and layouts. See homes that vary in finish and materials. Experience 5 tiny house spaces and learn from their owners. Sign up for one of the 5 tour groups. Tickets are $25.Tours are limited to 12 people. Five tours available.
Donate to Tiny House Fest Vermont. Fest Passes will not cover our costs. Be a creative placemaker.
Share this campaign with your friends and family. "Like" our Facebook Page, or send us your email address (tinyhousefestvermont@gmail.com) to receive updates.
Thank you so much!
When you're all done, consider following this link to make a donation toGroundworks Collaborative https://groundworksvt.org/donate/?/Donate Groundworks provides ongoing support to families and individuals facing a full continuum of housing and food insecurities in the greater Brattleboro area. We love their work and a conversation about housing would not be complete without them.
__________________________________________________________________
Pass details
All passes are non-refundable
Passes are required for entrance to the Big Tent to attend expert presentations, panel discussions, the dance party, and gain access to the Express Lines for Tiny Houses on site.
Access to vendors, all of downtown Brattleboro, and other festival activities will not require a pass. These include a presentation station for the Green Economy Innovation Hub, entertainment by Yellow Barn and their portable venue, Music Haul.
Pass rates $20/25/30 Rates include all taxes and fees
Babes in arms or laps are free (3 and under)
$5 kid passes (4 to 16) provide access to kid's maker station at the River Gallery School with a guardian, and onsite tiny house tours when accompanying a pass-holding adult. Currently seats in the lecture hall are reserved for full pass holders only.