iCrowdNewswire - Aug 24, 2016
Pixcil: Write and Share from Anywhere
Combining your phone & the Pixcil Pen turns any surface into a collaborative digital whiteboard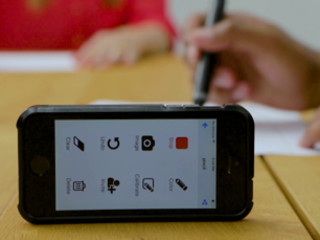 Co-Founders Joseph and Patrick created Pixcil to solve a communication problem that they experienced almost every day. There was no simple, low-cost way that you can draw out and share your thoughts – we designed Pixcil to change that. Pixcil allows you to collaborate with anyone around the globe by using your smartphone to turn any surface into a digital whiteboard. Whether at work or at home, Pixcil can help you share your ideas like never before.
Finally an inexpensive way to collaborate from anywhere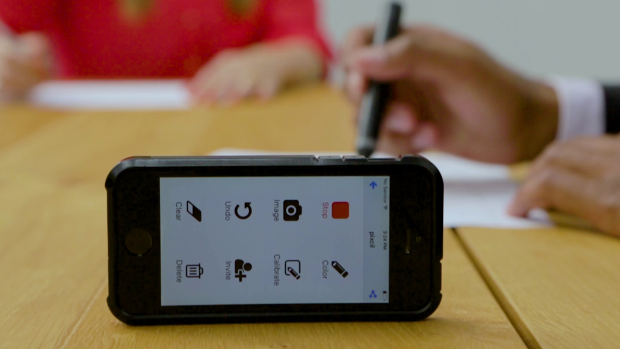 Turn almost any surface into a virtual whiteboard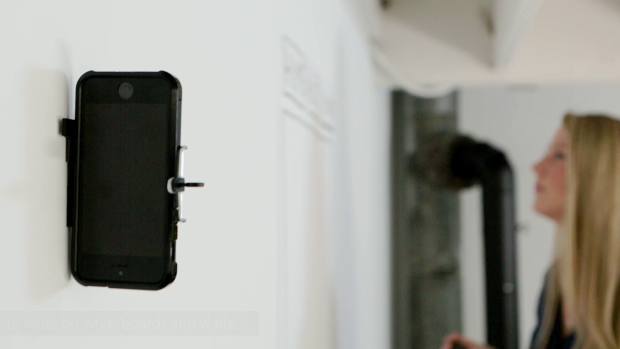 All you need is your smartphone and the pen. It's thatsimple!
Product Overview
Ships Early 2017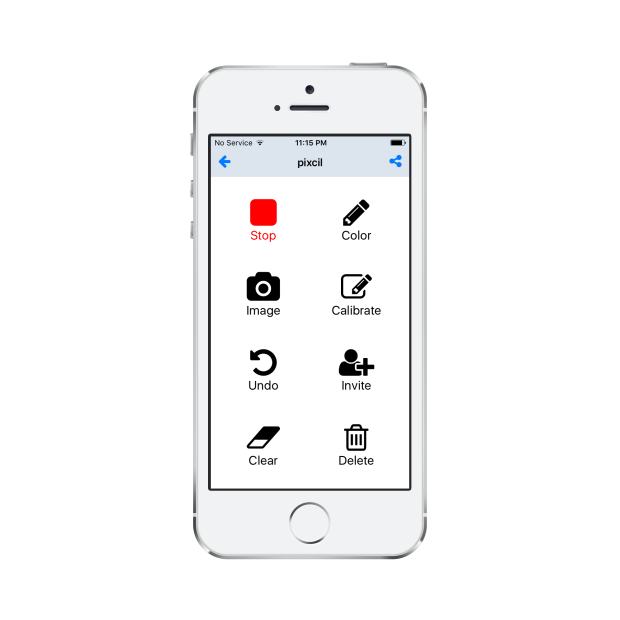 Smartphone App
$5 /mo (USD)
Captures writing in real time and stores it in a secured database. From the app you can invite people to view or write on your board, as well as make changes such as the color of the virtual pen you are writing in.
Supported Platforms:
Apple: iPhone 5S and above
Android: Coming Soon!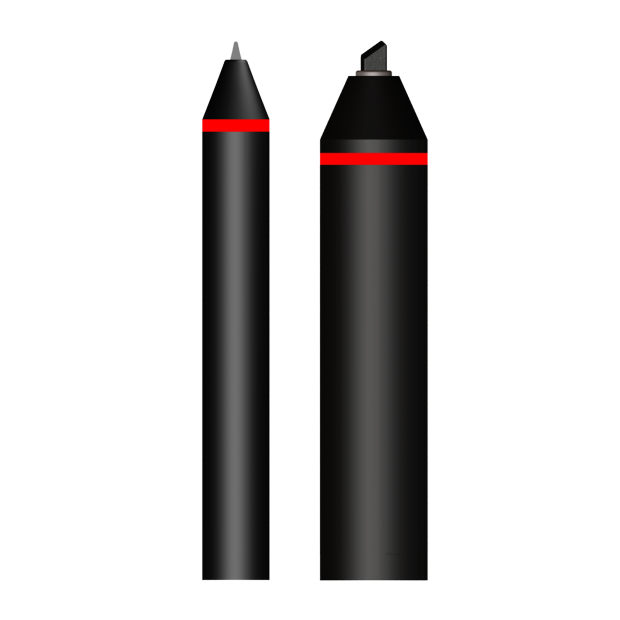 Pen or Marker
$15 /Pen (USD)
$25 /Marker (USD)
The pen is designed for writing on smaller pages and comes in several different color inks.
The marker is used for writing on larger surfaces such as whiteboards. Designed with an easily replaceable cap, you can swap out the marker inside.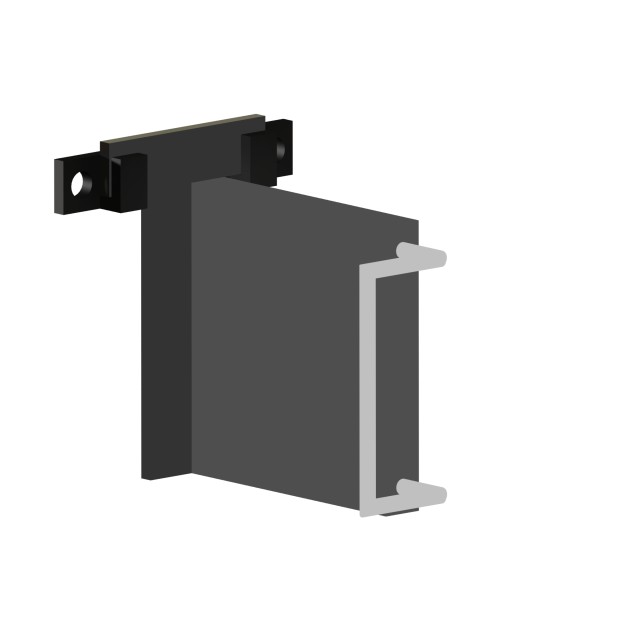 Holder (Optional)
$20 (USD)
The holder provides a simple yet secure way to position your phone while writing. For vertical surfaces like a whiteboard or a wall, the holder uses powerful magnets or screws to attach to the surface.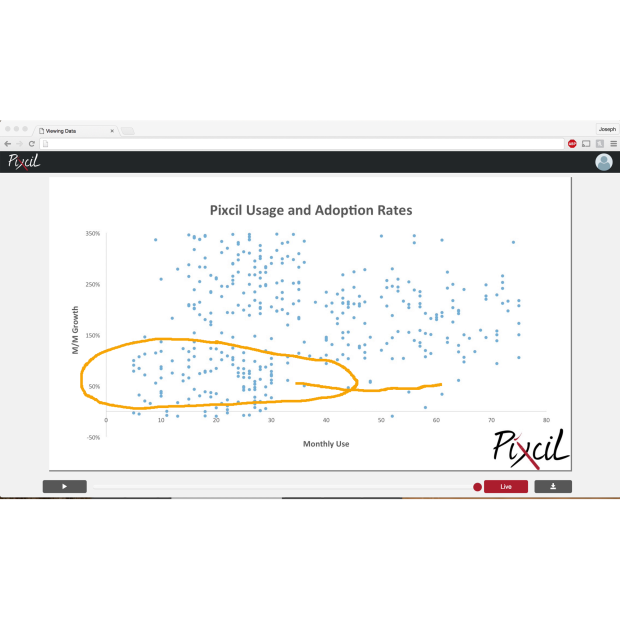 Website
Viewing is FREE!
You control your content. Share your writing in real time with anyone around the world through our secure website. You can also upload images so that your writing appears on top of an image. Playback features enable you to record your writing and play it back at a later time. Additional exciting features in development!
FAQs
What is Pixcil?
Pixcil is a writing tool that is tracked by your smartphone's camera, instantly recording a digital copy of your handwriting.
What do I need in order to use Pixcil?
You will need an iPhone 5S or newer model loaded with the Pixcil App, and either the Pixcil Pen or Marker. The smartphone holder is optional, but is recommended to help your phone stay in place while tracking.
Why can't I use my own pen?
Your smartphone's camera tracks the light emitted from the Pixcil Pen or Marker making it incompatible with just an ordinary pen.
Can I replace the ink cartridge inside the pen or marker?
The Pixcil Marker allows you to easily replace the inserted marker, enabling you to write in multiple colors. However, the pen does not have this feature.
How is Pixcil so inexpensive?
Your smartphone is a powerful device that you already paid for and we think you should get the most out of it! Pixcil's App takes advantage of your smartphone's muscle minimizing the number of expensive components that we need in our hardware.
Why should I use Pixcil?
Have you ever paused a meeting to email a picture of the whiteboard? Tried to explain exactly why the design would fail over the phone? Had to talk yourself in circles until your web conference became more frustrating than productive? If you have answered yes, then we recommend a dose of Pixcil to relieve that headache.
Who can use Pixcil?
Basically everyone! Here's a few ideas:
Consultants working on global projects
Working professionals collaborating on projects
Engineers working on plan drawings remotely
Designers (Graphic, fashion, web, you name it!)
Teachers sharing content with their students
Students in group projects
Ecofriendly paper savers (using our inkless marker insert!)
Anyone on a business trip
Anyone who wants to work from home
You name it, they can use it!