iCrowdNewswire - Aug 23, 2016
Taught: The Off-Broadway Premiere
Taught is a dark comedy that explores body image by satirizing competitive weight loss shows.
Taught" is a play that looks at body image and weight loss through the lens of reality television. Join Northwestern alums Mercedes, Diana & Thomas as we stage a show that pushes the boundaries between "fat" and "fit" in our world premiere off-Broadway.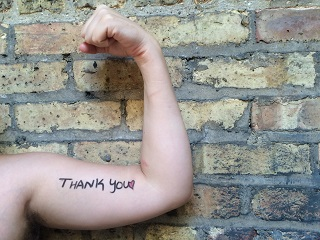 Taught: The Play
Ellie and Jessica are ecstatic to be cast on the newest season of TAUT (Totally Awesome Untamed Thinness). They enter the show with the promise of losing weight, receive awe-inspiring coaching and support from their trainer Shawna, and the chance to win $100,000. The goal of TAUT is simple: lose weight, win money, and most importantly, change your life for the better. But, Shawna's fitness program is all about breaking Ellie and Jessica down to build them back up, and Ellie and Jessica end up losing more than their love handles.
Taught is a play that pushes the boundaries of health, fitness, and "reality" television to expose the hidden hurts and complicated truths of weight-loss culture.
Taught: The Team
What do a stand up comedian, a screenwriter/actress, and a German translator have in common? They're all coming together to bring you the off-Broadway premiere of Taught.
Mercedes, Diana & Thomas all met as graduate students in Northwestern University's Writing for the Screen + Stage program. Mercedes instantly fell in love with Diana's quick wit and Thomas' sharp, insightful world view. After co-writing the pilot of FUN!TV! as part of Northwestern's sitcom writing class, Mercedes and Diana were eager to find another project that they could tackle together. Mercedes applied to the Araca Foundation's 2016 Araca Project with her play Taught and was selected to stage the show Oct 19th–22nd at the John Cullum Theatre in the America Theatre of Actors. (Woohoo!) Mercedes knew that she wanted a director who would approach the play with equal parts precision, empathy, and imagination—which meant bringing Thomas on board.
Get Taught: Mercedes
Mercedes graduated Cum Laude from Marlboro College in 2012 with a concentration in American Studies/Theatre. For her senior thesis, Mercedes wrote, directed, and produced a show of her original plays entitled The Gun Behind the Door. Mercedes graduated from Northwestern University's Writing for the Screen + Stage MFA program in June 2016. In her time at Northwestern, Mercedes acted as a co-producer of MasterClash, a Northwestern University reading series designed to bridge MFA writers and directors. Mercedes' plays The House Call and After All These Years have received readings at the Chicago Dramatists. Her play Grove Street was a finalist for the Brooklyn-based Scrap Mettle reading series. Her original pilot FUN!TV! was a finalist for the Northwestern University sitcom grant. Mercedes' collaboration with Rory Cooper, That's Our Lincoln Play, was selected for Fraud and Phony's "Unproducable" theatre festival.
Get Taught: Diana
Diana Losen graduated with her MFA in Writing for the Screen + Stage from Northwestern University this June. While at Northwestern, Diana taught two quarters of The Foundations of Screenwriting to undergrads, worked as a teaching assistant for a graduate level Health Communications course, and was involved in over a dozen student films and theater productions as a writer, director, actress, producer, and creative consultant. During her time in Chicago, Diana held a marketing and literary internship with A Red Orchid Theater, took classes and performed at Second City, learned to sail, and trained in Krav Maga. Diana held a production internship with Radar Pictures in Los Angeles where she handled script coverage and interfaced with talent surrounding the release of Spring Breakers. Most recently, Diana acted in A Red Orchid's production of Sick by Seven and began filming a grant-funded web series.
Get Taught: Thomas
Thomas Murphey is a playwright, screenwriter and director from Montpelier, VT. After graduating from Bard College, he continued to study and translate modern Austrian drama as a Fulbright scholar and English teacher for two years in Vienna. In 2016, he completed Northwestern University's MFA program in Writing for the Screen + Stage. Mr. Murphey's original work has twice been produced for Northwestern's MasterClash reading series, and his short play Embrace Your Meteor received a workshop reading with Chicago Dramatists. Last summer, he worked as a production intern with Chicago's Living Room Playmakers.
How Can You Get Taught?
Currently we have a combined $6,000 in grants from Northwestern University and the Araca Project. Which is great! Moving forward, we still have a ways to go. Our ultimate goal is to raise another $4,000 to complete a working production of the show. Our biggest expenses are:
The Talent: The Taught team believes strongly in paying artists for their work. We want to ensure that we can pay the cast and crew for their time and their talent.
The Tech: Taught is a unique theatrical experience unlike anything you've seen before (on television or in real life.) To blur the lines between reality and television, our team needs to invest in projection technology that will take you from your theatre to reality TV binge night.
The Advertising: We're really proud of this project and want folks to come!
Run & Rehearsal Cost: We want to make sure our cast and crew have a space to do their thing. We also want to make sure that there are lights in the theatre so you can watch us do our thing!
Props: From Shawna's TAUT and Tone meal replacement bars to giant blobs of fat to dueling treadmills, we have a pretty unique shopping list.
Take a look for yourself!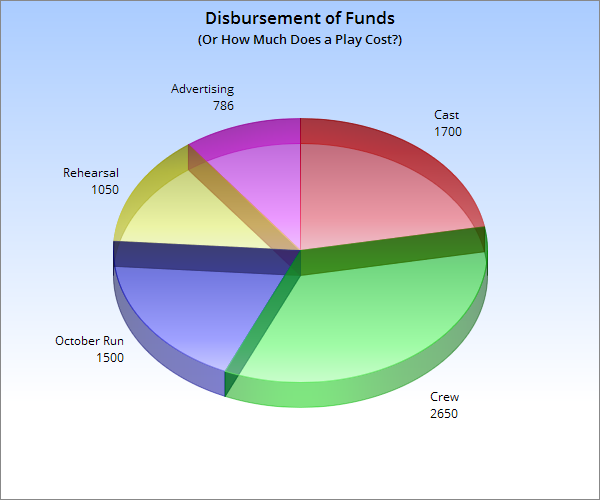 What's in it For You:
Supporting Young Artists
Promoting Body Positivity
Getting a Tax Write-Off
Being part of a World Premiere
Receiving Exciting Perks: Updates, Photos, Handmade Cards (Who doesn't love getting mail!?) STICKERS, even a cookbook from Thomas & Mercedes!
Why GetTaught Now?
As a playwright, Mercedes' passion lies within representation. The Taught team believes that all bodies are valuable and wants to create roles for larger actresses who are typically not cast due to their size. To stage an original, complicated, and funny play that addresses self confidence, the disconnect of reality television, and the assumptions made about women and their bodies. This story is important because it extends to real people, real problems, and real consequences.
The Personal: Growing up, Mercedes was exposed to a dangerous world of eating disorders and body fixation. She wrote this play for a reason: to expose the harsh realities of weight-loss culture and the impact it has on all types of bodies.
The Theatrical: Reality television and the theatre have a lot in common: both thrive on personal conflict, high stakes, spectacle, and drama. The only difference is that reality shows have teams of cameramen, visual effects coordinators, and editors to tell their story.
Why it will work: The Taught team believes that there is a thirst in the theatrical community to see new and challenging stories. Not only does Taught break the confines of television and theatre, it also tells stories of women who are typically unheard.
Risks & Challenges
This is a tough business. Theatre's most important quality is also its riskiest: it takes hundreds of people to share the experience. Just out of graduate school, theTaught team is new to a producing a full-scale play. Over the last six months, we've put our blood, sweat, and tears into this show, and have no guarantees that we'll have a full audience. It's scary stuff. Instead, we're focusing on this:
This play is important, and every member of the team has a personal connection to the story in some way or another. We believe our audience will share that connection as well.
We've had some wonderful help from Northwestern University and The Araca Project. Our funding is over halfway there. We just need you to join us in ensuring that this project has what it needs to see its full potential.
We have some amazing support, from Kai Hibbard (Biggest Loser, Season 3) to the "You Are Beautiful" Campaign.
We have a ridiculously talented cast and crew. From our Production Manager Julia Greer (whose credits include Young Jean Lee's Theater Company, La Jolla Playhouse, and The Vineyard Theater) to the our star, Alyssa Florio (whose credits include Access Theatre and The Tisch School of Acting), we feel confident about this project because so many talented people feel confident in us.
Our goal for the show extends beyond the production itself. We want to open up the dialogue of what it means to be "healthy." We aim to bring the body-positive community to the theatre, and bring the theatre to the body-positive community. That will be the measure of success.
"Everyone has fat, but when you are fat – that's it. You're defined by one part of you." Ellie, Taught.
Taught is a sponsored project of Fractured Atlas, a nonprofit arts service organization. Contributions for the charitable purposes of Taught will be made payable to Fractured Atlas and are tax-deductible to the extent permitted by law.