iCrowdNewswire - Aug 23, 2016
IndieSurge
Crafting Relationships between Artists and Listeners
IndieSurge is a music streaming platform for everyone. We strive to stream new, high quality, music to our listeners that they will enjoy. We will allow any artist to upload songs to our service and have them streamed in a radio format. In doing this we hope to succeed in both successfully marketing music from an artist to a target audience and providing all listeners on the platform with fresh music that they will love.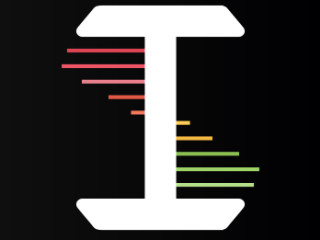 This is IndieSurge
Connecting Dedicated Artists with Passionate Listeners
What we do…
IndieSurge is a music streaming platform for everyone. We strive to simultaneously deliver high quality, ad free, radio to our listeners that they will love and to promote bands intelligently by connecting them to listeners likely to love their music.
You begin by creating your first channel. When you create a channel you will state keywords that relate to the type of channel you want to create, for examples you could choose "rock", "piano", "brass" and you will get a selection of our songs that are primarily rock with frequent piano and brass features. Another example would be "hip-hop", "bass", "rock" and we will provide you with songs that are hip-hop based with thumpin' bass and rock influence.
As you spend more time with our service, creating channels, liking and disliking songs we will build a stronger and stronger music profile for you. We use a mathematically advanced algorithm that takes into account all preferences that you have provided us and selects the songs of our collection that you will most likely enjoy.
How we are different…
There are many music sharing services in existence today, but they all suffer from one of two problems:
They are very hard to publish to (Pandora, Spotify, etc.)
They only passively publish your material making your potential listeners have to hunt for you (SoundCloud, PodBean, etc.)
What we seek to do is to provide a service that is both easy to publish to and one that actively markets your music to listeners.
We market using mathematical algorithms (soon to be using machine learning recurrent neural networks) that quantitatively profile points on a users profile based on liked songs then compare those points to the generated profile of an individual song. We generate these points by looking at song waveform and determining certain factors (currently like a neural network, but manually configured rather than trained)
Why we do it like this…
Why use a radio format? You can think of us like a speed dating system, you get to sample everything that we think you might like and then choose what bands to start a long term relationship with.
This allows all bands to get their music to the public while also exposing listeners to new songs they may not know they liked. Our business plan is centered around the fact that all music platforms in existence either require the band already be well known and have access to resources or that bands do their own marketing / advertising and hope people choose to give them a chance. What we do is put two and two together and see if you like each other.
There are two important things to remember:
You will not like every song you listen to.
You will not hook every listener that hears your songs.
However, the longer you stay with us, the better we become at matching you, so more and more people will like what they hear.
Who we are for…
Well, we are for everyone, any artist and any listener. We want to have a huge variety of music on our site so that anyone, no matter their music interests, can listen and have fun.
Specifically, we are for any band looking to make an impact who doesn't have the resources to hop right into the professional label business.
We are for any listener who wants to listen to new, high quality, tailored, music without waiting for their favorite big names to release albums.
We believe than anyone with an open mind, will come to love listening to our channels. It is truly the music coming from the people, not filtered by economic resources or common genres or geolocation.
What's in it For Us…
Ultimately, this is all about the artists and the listeners in a community, however, maintaining a streaming site from a technological standpoint is very resource and time demanding, neither of which are free. In order to keep us running we will have two main programs.
For the listeners we will have a premium mode that will allow unlimited skips, replaying any song, and will allow the saving of songs. It will also remove the small ads in the footer for a more clean appearance.
WE WILL NEVER PUT AUDIO ADS IN OUR SERVICE
Audio ads are disruptive and annoying and they are a deterrent to listening to music, so in our opinion, they are not worth the cost. There will be small logos of our sponsors in the footer of the page but that is all.
For the artists we will have a two tiered promotion system. It is really simple, when your songs are promoted, they will receive an extra weight in our selection algorithm, higher tiers will receive higher weights. Promotion will be extremely cheap, $1 per month per song for tier one and $3 per month per song for tier two.

NEVER WILL OUR ALGORITHM PRIORITIZE PROMOTION OVER PREFERENCE
Why we need money now…
To put it straight, we do not have the funds whatsoever to launch this platform. A project that is this ambitious will require loads of outreach, loads of computational resources and cloud storage, and most importantly loads of time. None of the IndieSurge team has a full paying job as all of our time and skills are being devoted to this dream becoming a reality.
Collectively we have over 8 years of development and business experience through contract jobs, freelancing, and open source projects. We are dedicated to the ideal of music becoming less corporate and more about good vibes. IndieSurge is the first step towards this ideal, supporting us would mean so much, even the smallest amount helps.
We want this to be successful, we want this to grow, but we can't do it without your help!