iCrowdNewswire - Aug 23, 2016
Gentrified – Ethnic Cleansing: American Style
We call it "gentrification." But for Black people, is it really ethnic cleansing, American style?
Jason Black
shreveport, United States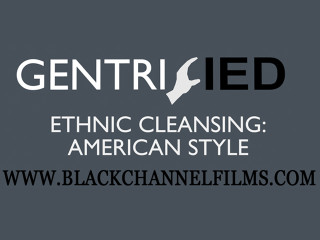 From the creator of the acclaimed documentary 7 A.M: What if the richest people on earth had a plan to remove the poorest people? What if that plan was specifically targeting Black people? We travel coast to coast to give an in depth examination of how what some people call "redevelopment" has actually become what many consider to be ethnic cleansing: American style.
Why Gentrified Matters
The national, corporate media is never going to tell the story of how rich people are targeting Black people for removal across the country so we're going to tell our story ourselves. Our campaign is to get the word out by purchasing advertising nationally, promotion,  and also to help allow us to pay for legal fees in order to request subpoenas, information requests and even file suits if necessary and general legal costs.