iCrowdNewswire - Aug 22, 2016
RES IPSA
RES IPSA USA, LLC
Atlanta, Georgia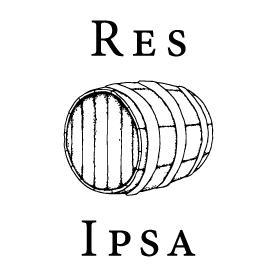 We partnered Kickfurther to engage its enthusiastic and informed community to help us raise capital to pay for inventory to fulfill wholesale orders from our stockists. We are also reordering one of our most popular items, the black suede loafer!
About RES IPSA
Our brand is travel. Inspired by our travels to the great cities of the world, Res Ipsa is the destination for premium handmade travel leisure goods. We pride ourselves on sourcing the best and most interesting materials for products that are durable, comfortable and effortlessly stylish. We infuse old world manufacturing with rich cultural heritage and contemporary design. Our line of shoes and bags are perfect for any season and make every voyage that much more enjoyable. Each is designed for the sophisticated traveler as a personal reflection of character and style. So whether you're far from home or heading back there, travel with us.
About the owner
Founded by two Georgia lawyers, the Res Ipsa name comes from the Latin phrase res ipsa loquitur meaning, "the thing speaks for itself." The doctrine of res ipsa loquitur was first applied in the English tort law case Byrne v Boadle (1863). In that case, the court ruled for the injured plaintiff when a barrel of flour fell from a second-story loft and hit him on his head. The court ruled negligence was res ipsa loquitur. Because the facts were so obvious, there was no need to provide further explanation—the thing spoke for itself.
Kilim Loafers
Inspired by a visit to Istanbul, each loafer is handmade, crafted from vintage hand-woven Turkish rugs, and finished with a durable leather sole and rubber heel. Because each Turkish rug is unique and asymmetrical, no two pairs will ever be identical. This is a one-of-a-kind product with an international flair.
This pair of loafers is a one-of-a-kind. It is literally impossible to create two identical pairs of shoes, so the shoes you receive will be completely unique, never to be exactly reproduced.
Black Suede Loafers
Res Ipsa's black suede formal loafers with black leather trim are a sophisticated option that pairs well with a tuxedo, jeans, or something in between. Each pair is made from high-quality black suede, trimmed with black leather, features leather lining, and a stacked leather heel. You might expect us to tell you that these shoes are comfortable–but don't just take our word for it. You will be amazed at how comfortable these loafers are.