iCrowdNewswire - Aug 19, 2016
Shockerz – A Face For Every Socket
Give your socket a face and bring a smile to your home!
Hi there!
We are proud and excited to introduce you to Shockerz 🙂
With the increased amount of use our wall sockets receive in the modern day and age, it's strange that our wall sockets seem to be the one place in the home that we have yet to personalize!
So… what are Shockerz?
Shockerz are sets of unique laser-cut face icons that stick to your wall sockets, and will brighten up your home better than any other item available on the interwebs!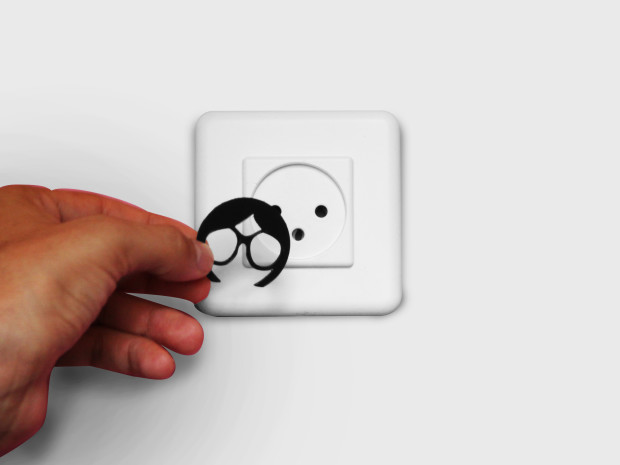 __________________________________________
What is Shockerz
Shockerz are sets of unique laser-cut face icons, designed to stick to the power outlets in your home. Shockerz will be made out of ABS plastic (the same type of plastic that wall sockets are made out of). They have a strong stick, but can be easily removed and leave no marks on the sockets themselves. Shockerz also do not act so as to prevent the regular use of the wall sockets on which they are placed. Shockerz are not only easy to apply, but also completely safe!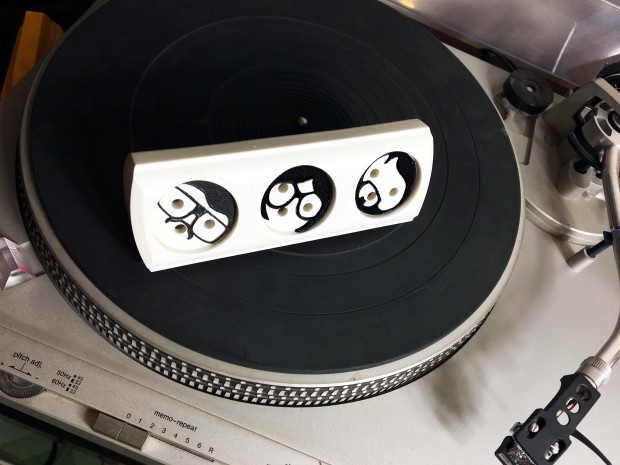 To help you spice up your home décor, we have created three unique trios of stick-on faces:
Famous Musicians, Friendly Hipsters and Evil Villains, each with its own original and quirky personality.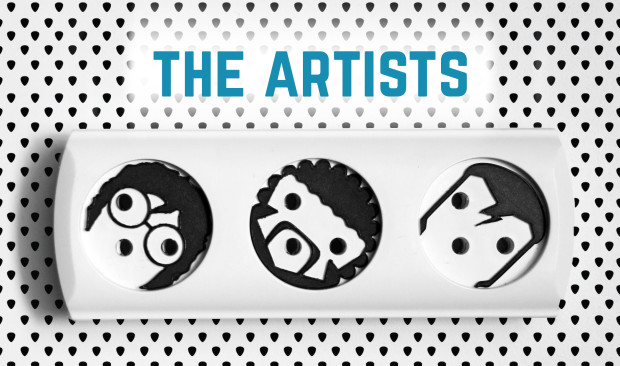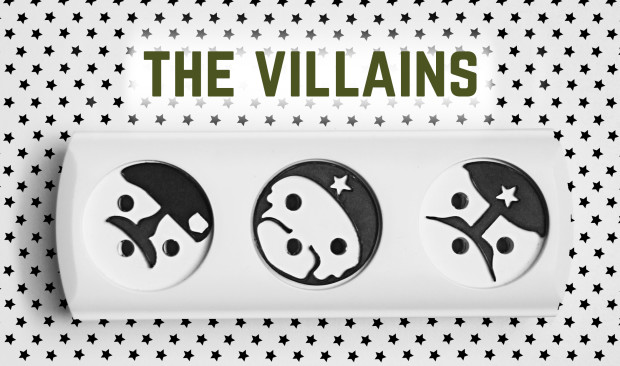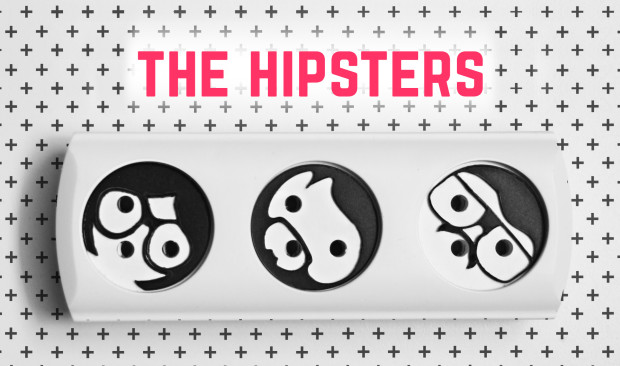 __________________________________________
Our story
Nati and Tommy met in design school and, in their third year, were given an assignment to create something related to home décor that the average person would want enough to buy during a specifically designated lunch break.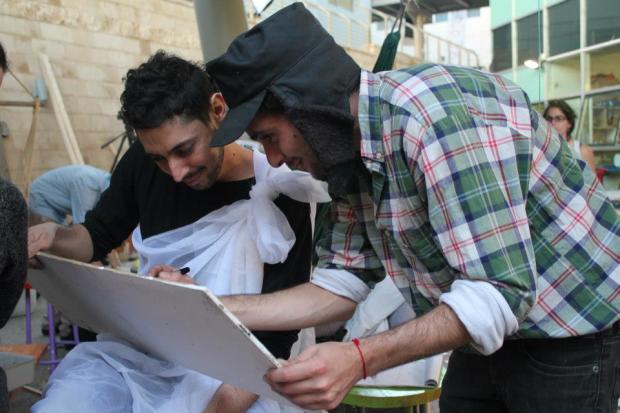 After some brainstorming, Nati and Tommy came up with the idea for Shockerz. It took many sketches and prototypes, but when the fateful lunch break arrived, they managed to sell their entire initial stock of Shockerz in just ten minutes!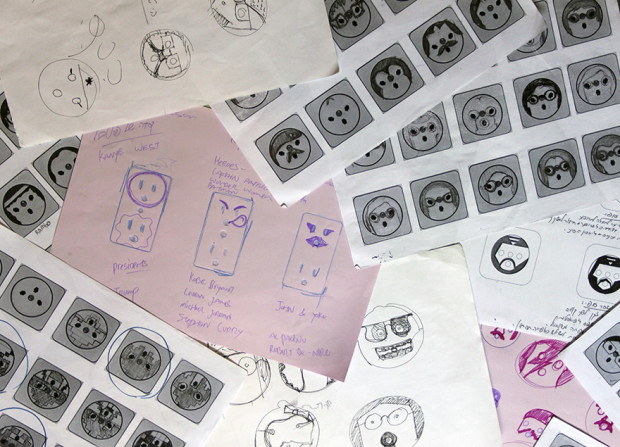 From that point on, Tommy and Nati knew that Shockerz needed to be created on a larger scale. At this point in time, after having gained a significant amount of experience and having assembled a complete production and marketing team, Tommy and Nati finally received their blessing from spiritual master Shifu. Shockerz time has now come!
__________________________________________
We Need YOU
To cut individually laser-cut Shockerz sets is very costly, and buying a laser-cutting machine is even more expensive. We want to make use of a method called DIE CUTthat will, in one go, allow us to create many Shockerz that can be sold at an affordable price. Our plan is to improve our models and conduct one big production run that will be responsible for manufacturing all types of Shockerz in all of the colorz that we have listed in this campaign. We need your backing to accomplish this! Help us win the home décor revolution, one Socket at a time!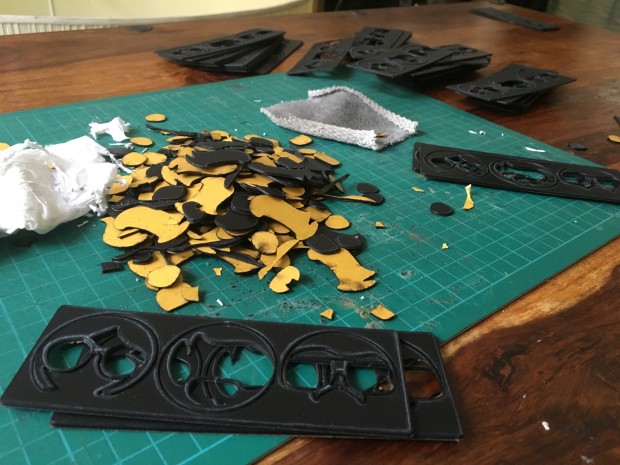 __________________________________________
Perks
Our first set of perks are three sets of Shockerz packs, both in basic black and in another color unique to its design. We also have some cool stretch goals in mind, as well as further designs, if we reach our goal!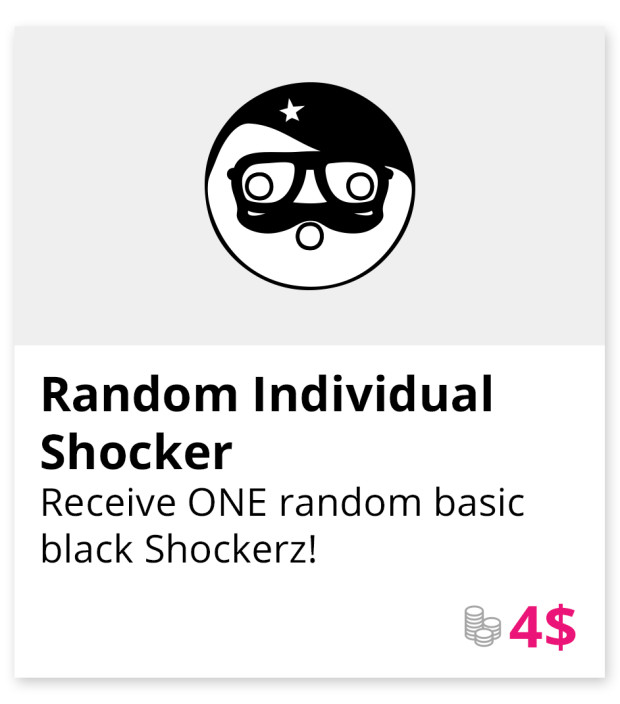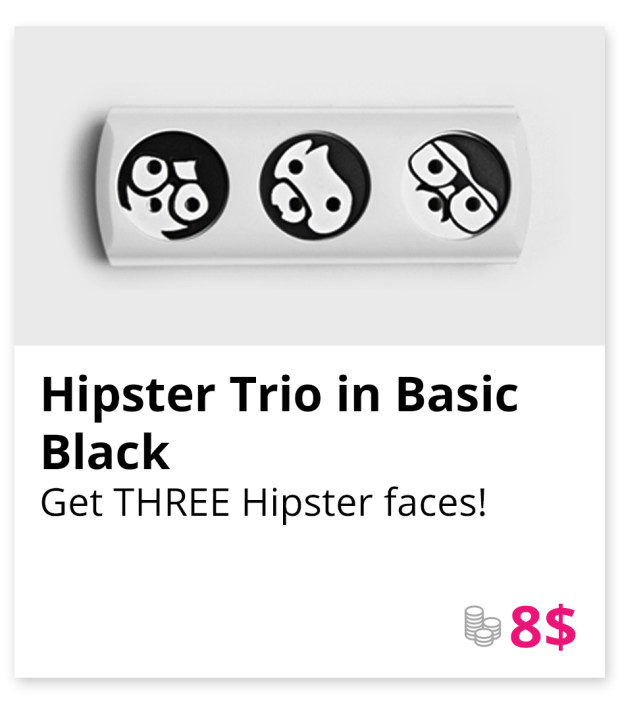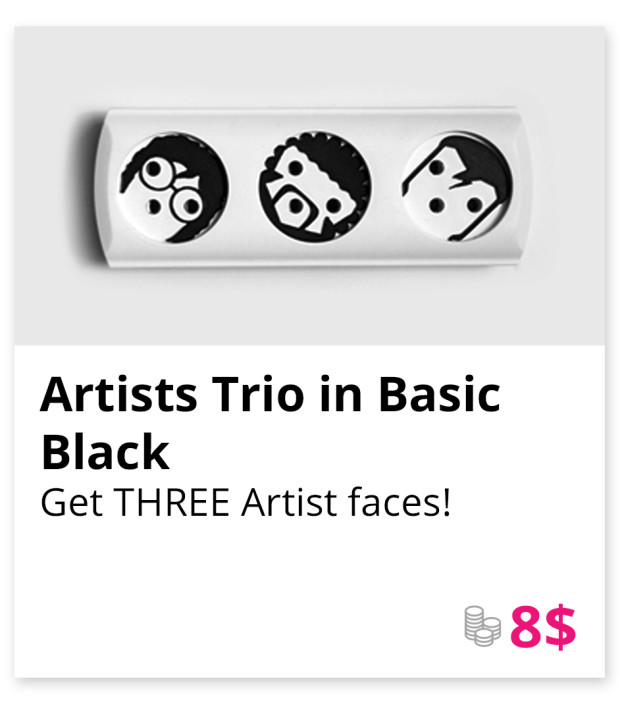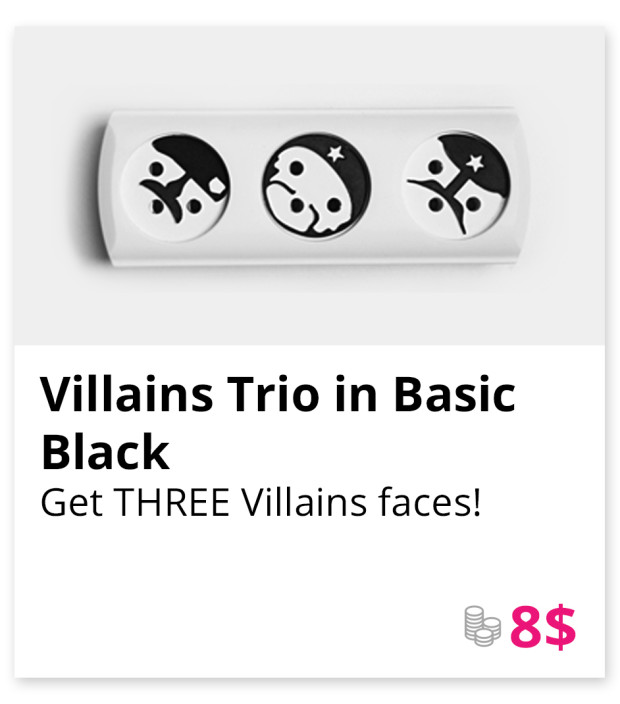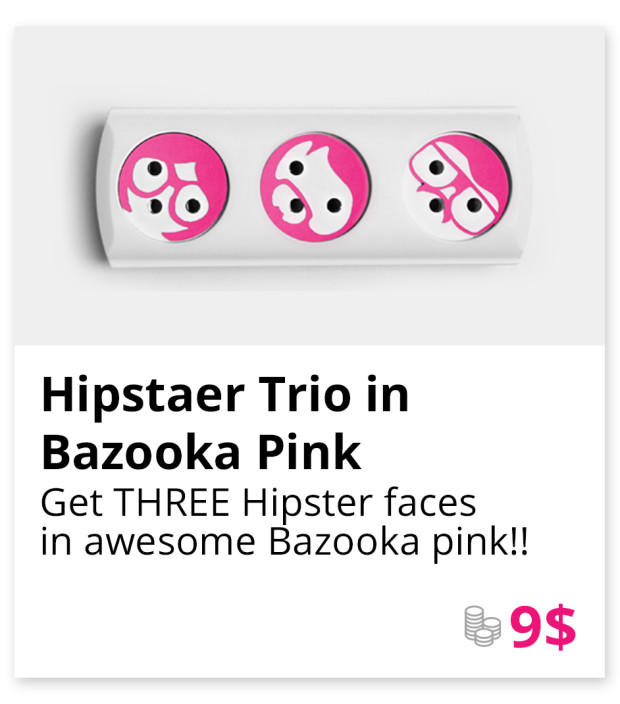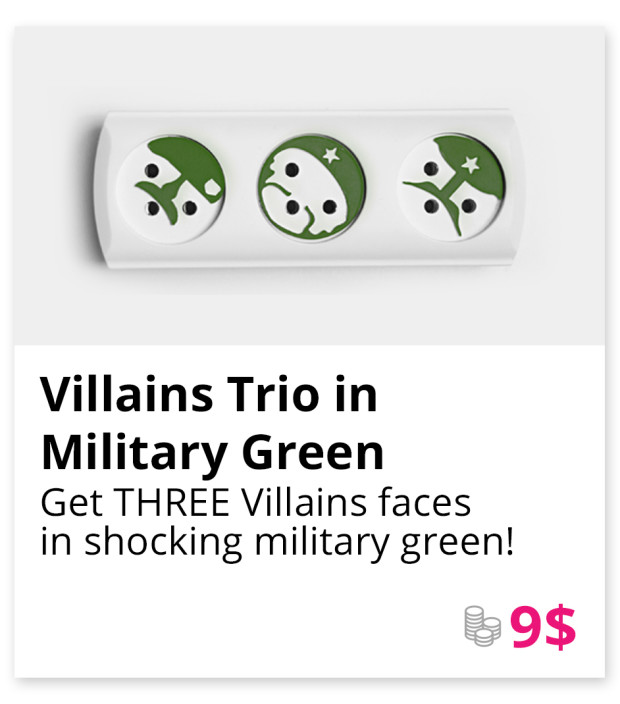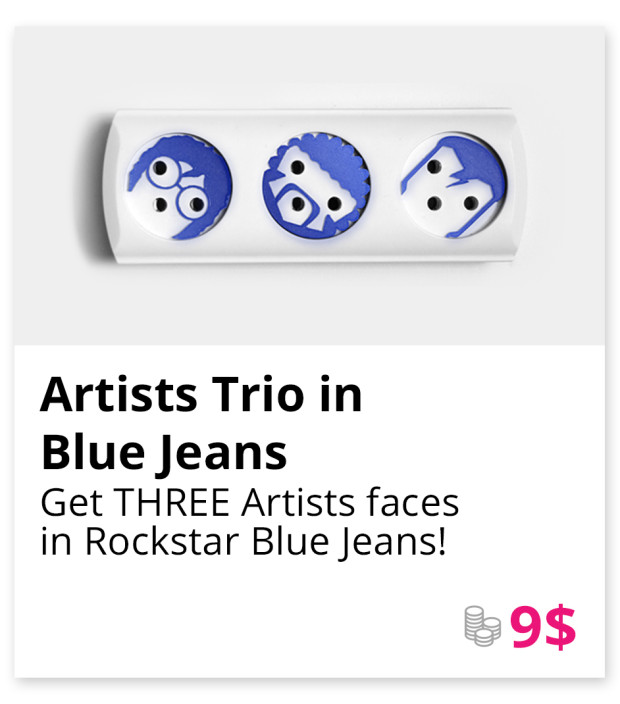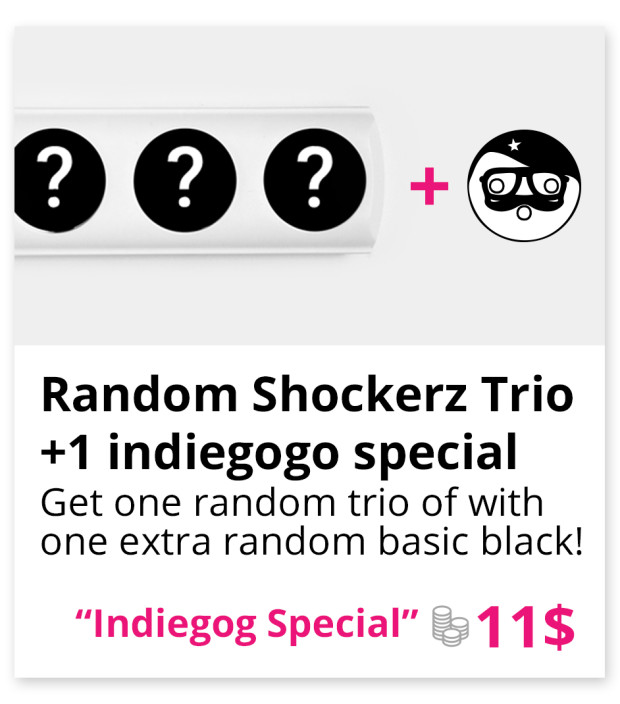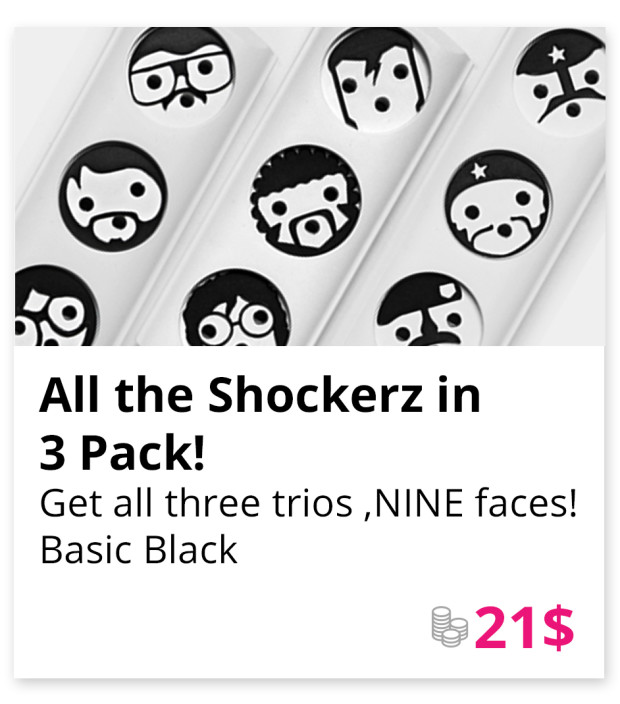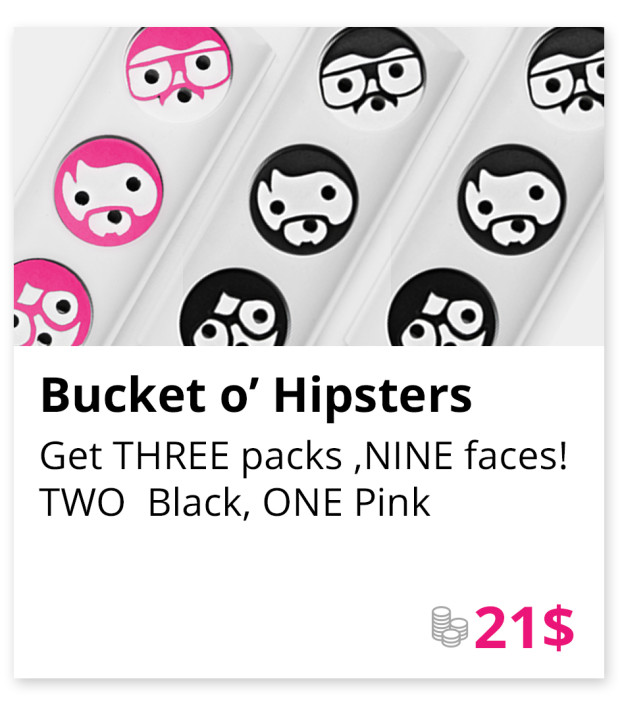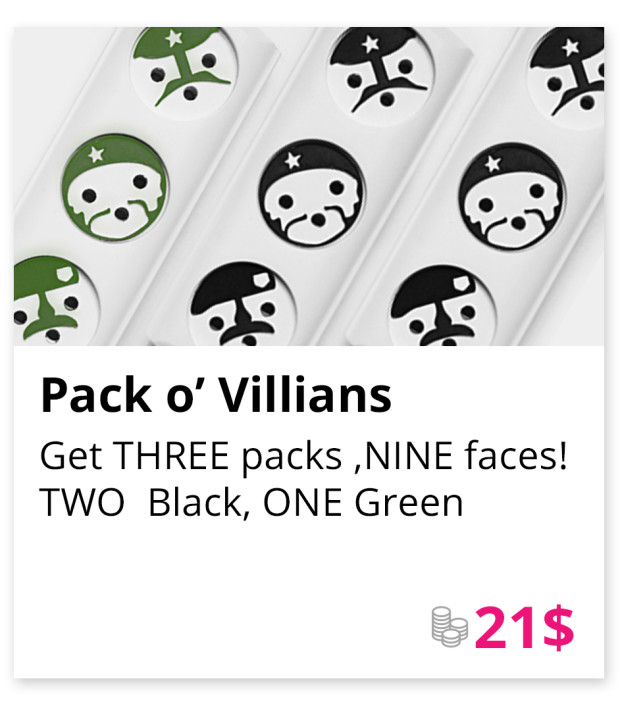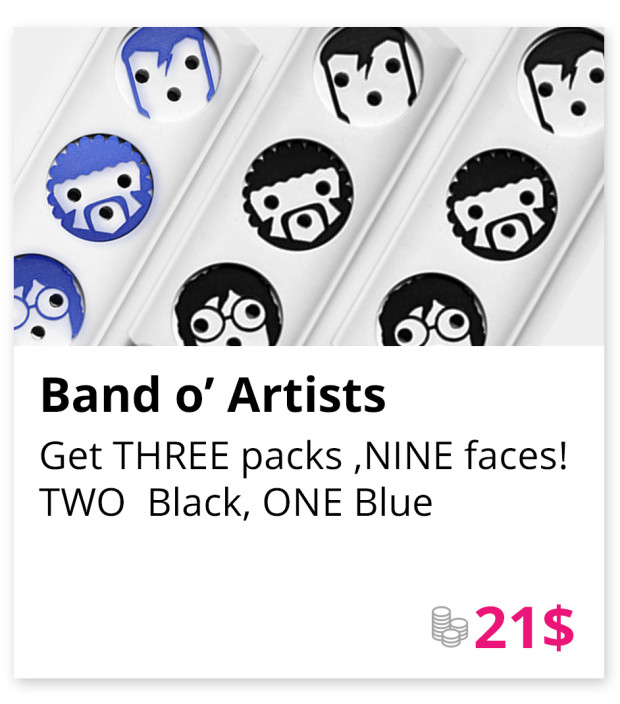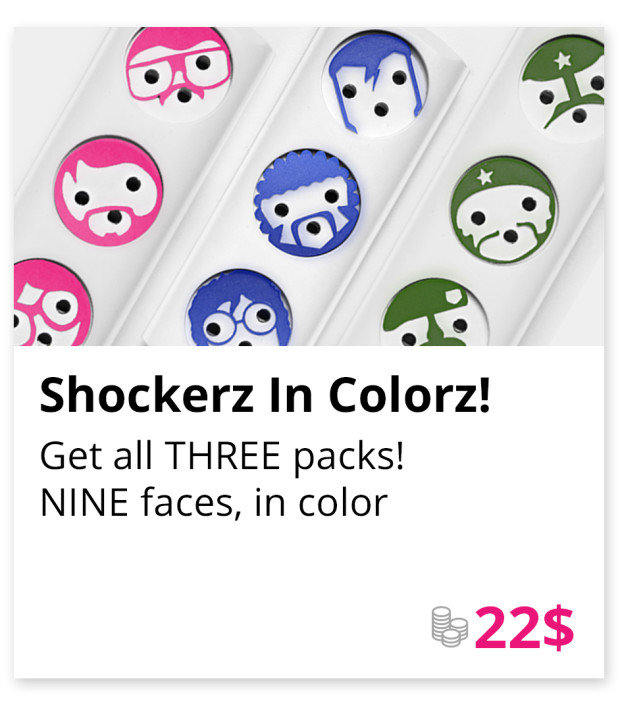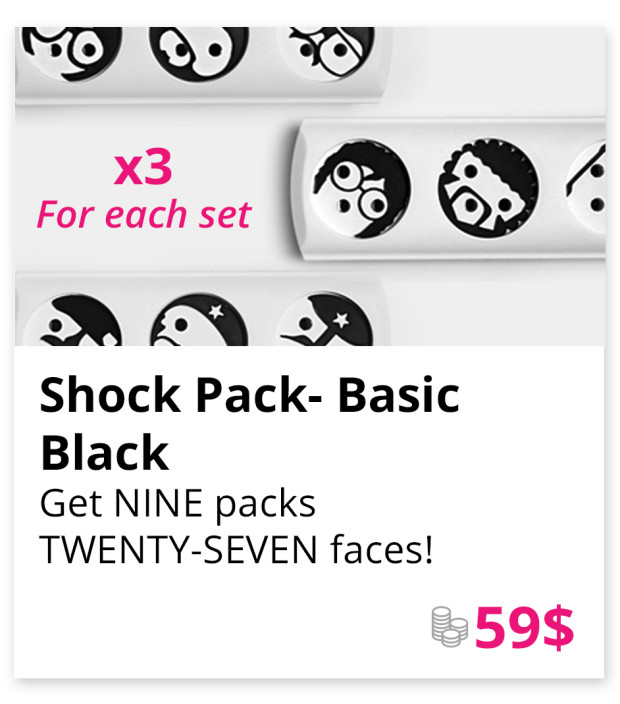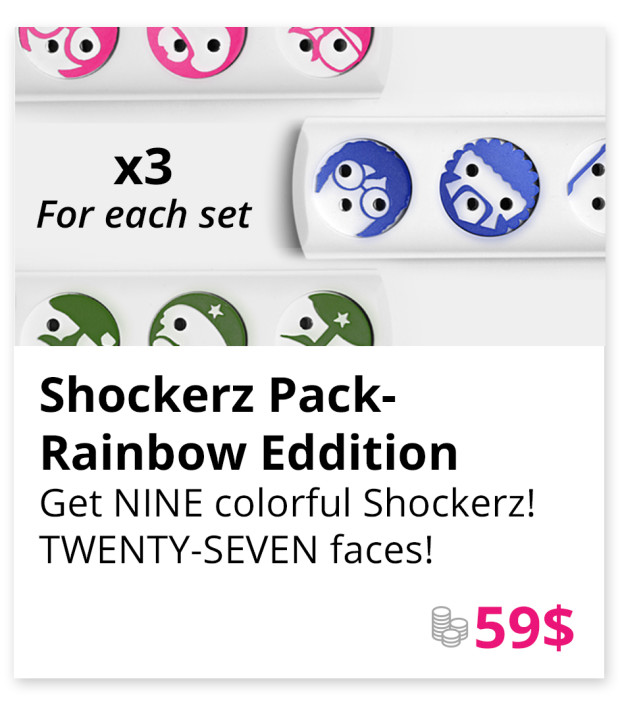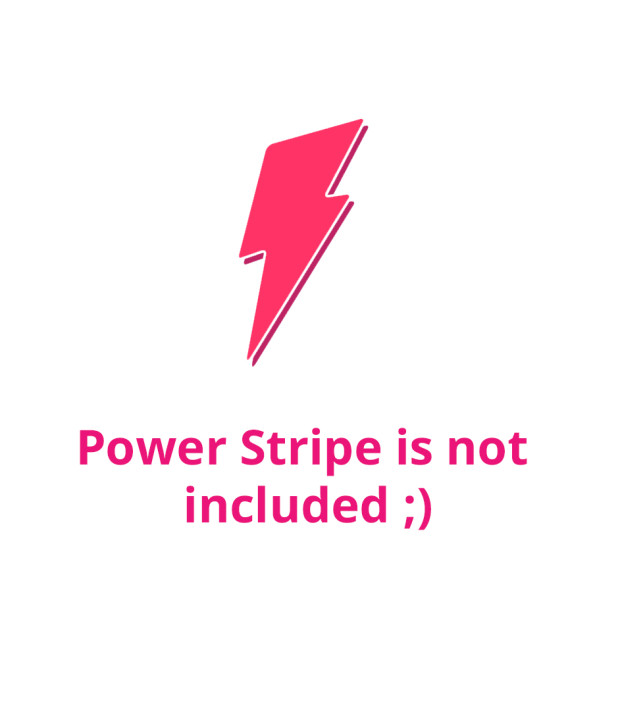 __________________________________________
How To Apply Your Shockerz
1. Peel off the protective backing

2. Stick on to any wall socket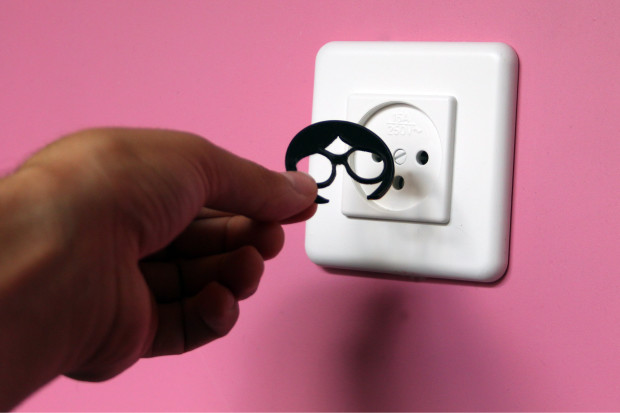 3. Smile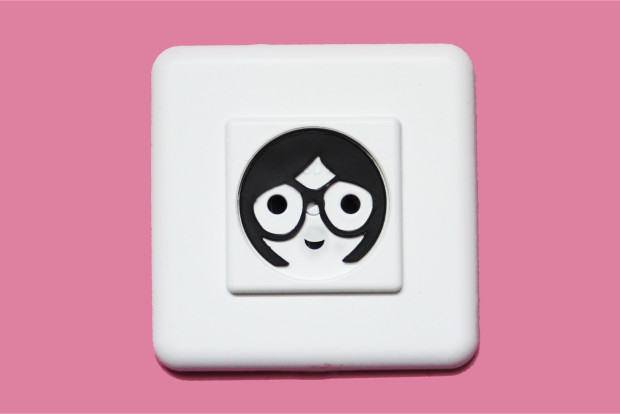 __________________________________________
Timeline
Once we finish the campaign, we will finalize the designs and make molds for the die cutting process. This should only take a few weeks, but we are taking an extra month so that we have some buffer time to work with. Once the molds are complete, we will need only a few days to produce the different types of Shockerz. As they are not large and light weight, we expect shipping to be a fairly quick process, once the product run is complete.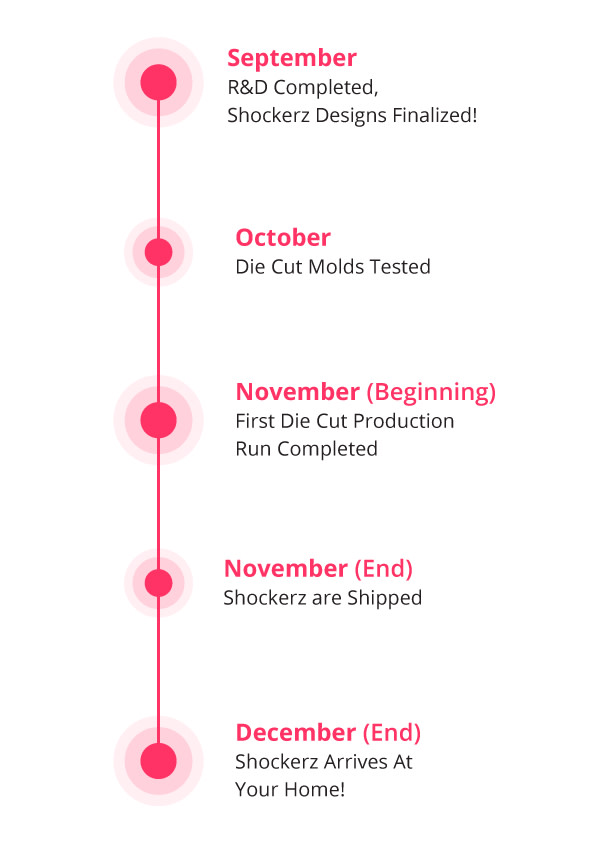 __________________________________________
The Teem
Tommy (top) presented at Salon del Modile Milano. Nati (human camel) won an I.F. Design award. Together, this team assumes full responsibility to bring yourShockerz to you in time for the 2016 holiday season! Their motto? Through rain or shine, snow or sleet, we deliver your Shockerz!"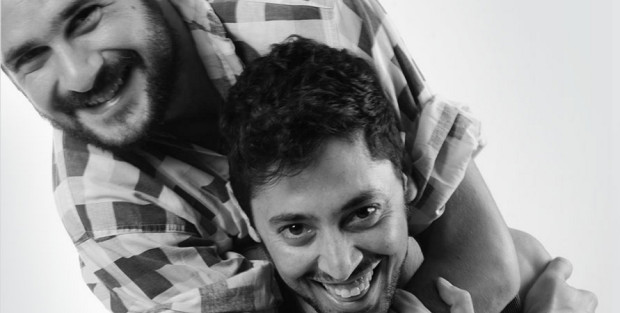 __________________________________________
Who Loves Us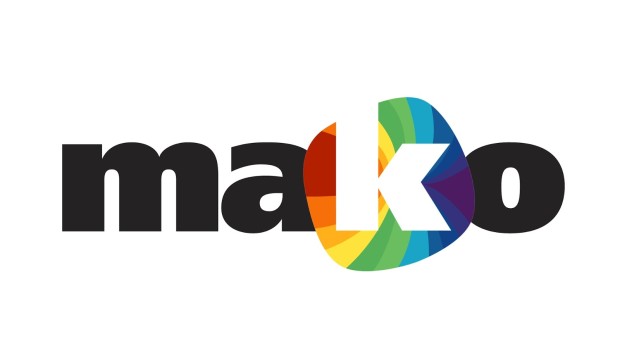 __________________________________________
FAQ
Q: When will I receive my Shocekrz?
A: We plan to have all Shockerz delivered by the middle of December 2016, in time for the holidays and the New Year!
Q: What types of wall sockets can Shockerz be applied to?
A: Take a look at the picture below. If the wall sockets in your home look similar to those shown below, Shockerz will work for you. If you do not see your wall sockets, Shockerz may still be compatible with your wall sockets, so send us a picture of your wall sockets if you are not sure.

Q: Do I need to apply glue to Shockerz?
A: No, the Shockerz come complete with sticky backing. All you need to do is peel off the backing and stick your Shockerz to your wall socket to immediately infuse your home with personality and attitude!
Q: Will Shockerz fall off?
A: There is more of a chance that your wall socket will fall out of the wall, than that your Shockerz wall fall off of a functional wall socket.
Q: Will I be able to take my Shockerz off of my wall socket after it has been placed?
A: You can remove the Shockerz if you wish to do so. They make use of an adhesive that makes them easy to peel off.
Q: Will Shockerz leave a mark on my wall socket if I choose to peel them off?
A: No, the socket will be as clean as when you applied the Shockerz, if not cleaner due to the dust protection that the Shockerz provide.
Q: Can I reuse my Shockerz/move them between sockets?
A: If you peel your Shockerz off of the wall gently, they are generally reusable. Keep in mind that the sticky backing might not provide as strong an adhesive the second time round.
Q: Can Shockerz start fires?
A: No. Wall sockets are constructed from fire resistant plastic, and Shockerz are made from the same material.
Q: Is Shockerz a toy for children?
A: No! Shockerz is a decoration, and their use as a children's toy could present a risk as a choking hazard for small children.
THANK YOU
&
KEEP ON SMILING