iCrowdNewswire - Aug 19, 2016
The Port-A-Groom!
The New All In One Washer And Dryer For Pets! No Need Of Any Handheld Devices or Towels!
Title: Port-a-Groom Makes It Easier for Everyone to Wash their Pet
Subtitle: Revolutionizing the way we wash our pets
Welcome to the Port-a-Groom Crowdfunding Page! We are so happy you have made your way here today and we cannot wait to share with you our mission and hope that you are as excited as we are to embark on this new journey. Our goal is to provide everyone with an affordable pet grooming options for the home.
What is Port-a-Groom??
The Port-A-Groom is a wash and drying device for pets. Its portable (easy to transport) very user friendly, eco-friendly designed for pets of various sizes. A single unit adapted for washing/shampooing and drying. A removable and reusable tub liner for washing and shampooing.
The Impact
Anyone who has a pet knows that it is one of the greatest gifts you can have. Their loyalty, their kindness and their unconditional love are characteristics that most of us would not trade for the world. Any pet owner would do anything for their pet. We care for them, feed them, and then there is grooming… We are left with two options, doing it at home which can be more of a struggle and mess than it is worth or we can take the pet to the groomer. One options is expensive and the other takes a lot of our time and energy.
In America we spend $62 Billion a year on our pets and close to $6 billion alone goes to grooming services. This is why it is time for a change. We want to give people an easy portable option to clean their pets whenever they need it, without the mess and without the heft price tag.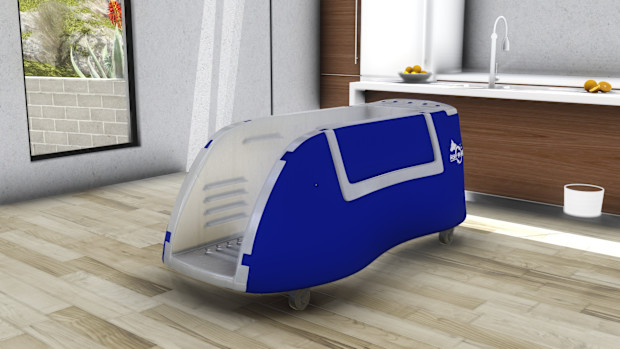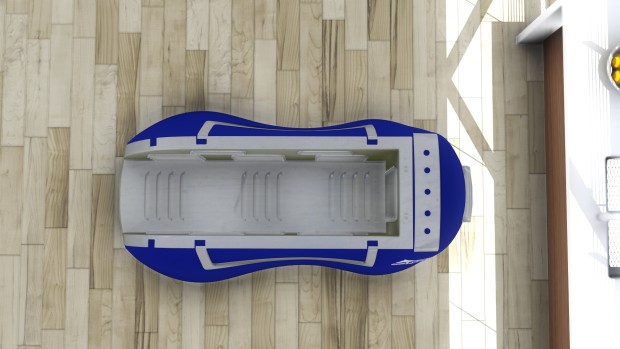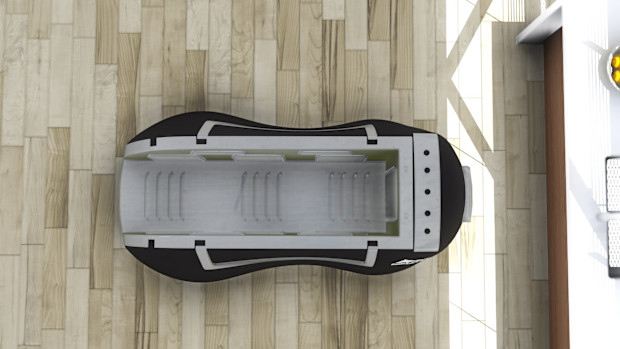 Together with my team we take our passion for animals and pet owners beyond just this one idea and in we put it into every decision we make. In our early stages, changing people lives has always driven us at every stage. We wanted to make a product that helped pet owners keep their pets clean and happy.
I cannot encourage you enough to join our movement to an easier way to keep your pets happy, healthy and clean. We are more than just a grooming product, we are a pet solutions company for people who love their pets. We want to hear from you on how we can make your life better and healthier for your pet!
How You Can Help!
The Port-a-Groom needs pledging but above all it needs your attention and interest! If you love this product as much as we do then please take a moment to click on one of our social media buttons (Facebook, Twitter and YouTube at the bottom of the page). Help us spread the word and get things started!
Get your Port-a-Groom TODAY! We are selling them through this campaign at a super low price so everyone can see the life changing benefits for themselves.
Your generous funding will help us get things started in order to realize our concept. It will assist us with the cost of further development, manufacturing and production. More importantly you get the chance to be one of the first users of the Port-a-Groom. We will also use our funding to test our concept to make it better. We are committed to continuous improvement so we are always giving people the best possible solutions.
We will also be using the funding to:
•Expand the possibilities for the usage for consumers as well as retail solutions of the Port-a-Groom
•Further customize the first version of the Port-a-Groom
•Create additional products and services that will compliment Port-a-Groom
Other Ways to Help
If you aren't able to make a monetary donation, but would like to contribute to the campaign mission, there are plenty of other ways to help!
Join Our Referral Program
For every purchase made on behalf of one of your referrals you can earn points towards getting your own Port-a-Groom gear.
Teach someone else about the need for change
At its core, this campaign is about helping pet owners with an easier way to groom their pet. So if you don't have a pet yourself, pass along to someone who does.
Spread the word
You can contribute your popularity by telling your friends and family about this campaign. The success of this campaign is directly correlated with the number of people who view this page. If you can increase that number, you are making a tangible contribution to the mission.
Risks and Challenges
We have taken the time to get nearly everything in place before launching this campaign. We took the risk up front by delaying the launch of this campaign until we believed it was ready, to lessen the risk to our backers. We have a great team in place so we don't predict many obstacles here. But there is always the unknown. But we will face every obstacle with the same tenacity and perseverance that we have from the start.
Thank You! – We cannot do this without YOU!
We feel so grateful to everyone who has taken the time to read our campaign and for those who contributed what they could to make a difference and helping us spread the word. We have spent the last few months working hard to bring our vision to life in this campaign and it was worth every minute thanks to all our generous supporters. Please know your efforts, even the smallest, don't go unnoticed. We will continue to keep you posted on what your donation helped us achieve. You are part of our Port-a-Groom family.