iCrowdNewswire - Aug 18, 2016
Morning Dew Farm – Putting Down Roots on Route 1
We are a certified organic family farm in midcoast Maine. After 12 years of farming on rented land with short term leases, we have the opportunity to buy a field, not just any field, but a field that was once slated to be a Walmart. Once this property is purchased by farmers (us!) a prime piece of Route 1 frontage will be permanently protected as working farmland. This will increase community access to fresh, local food and maintain an important open space at the northern gateway of town.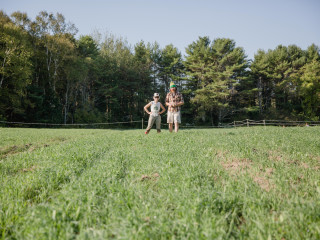 Short Summary
Our project is to purchase the field on Route One, just north of the Damariscotta business district. We have 2 primary goals. 1) to put down permanent roots for our farm. 2) to finalize the preservation of this field as working farmland.
We are Brady and Brendan of Morning Dew Farm. We are a small family farm, focused on growing fresh certified organic vegetables for our midcoast Maine community. All the food that we grow is eaten within 30 miles of our farm. It goes directly to stores, restaurants, farmers market customers and over 100 CSA members. Over the years our farm has grown and changed but our commitment to our local customers has remained a constant. We want to live and participate in the community fabric of the mid-coast. Our daughter is currently attending the same pre-school Brady went to in 1986!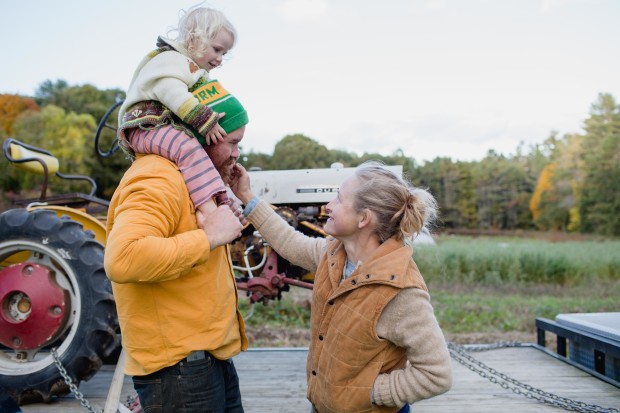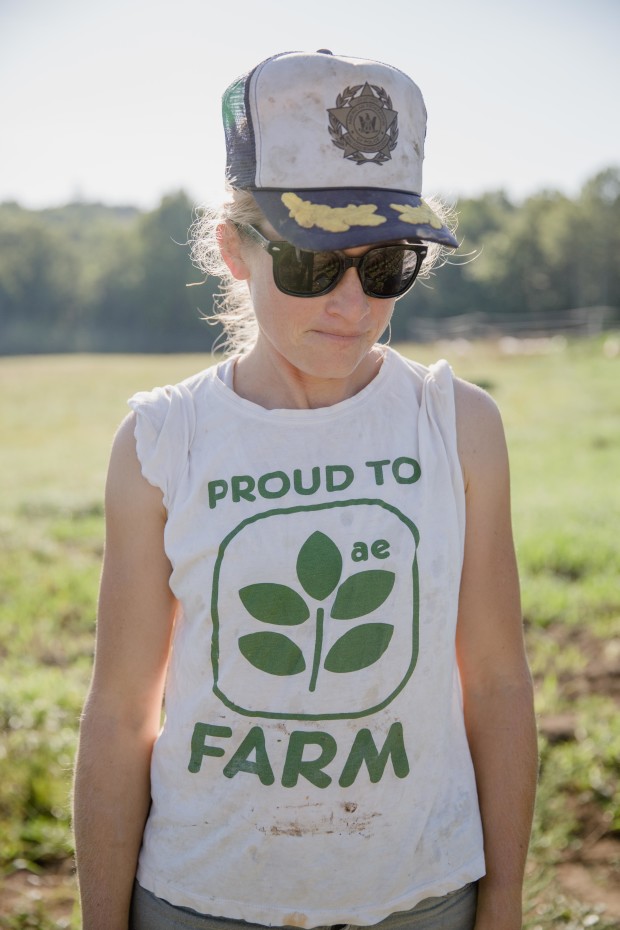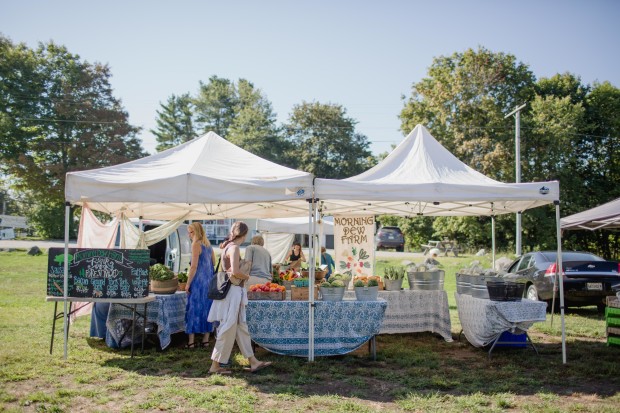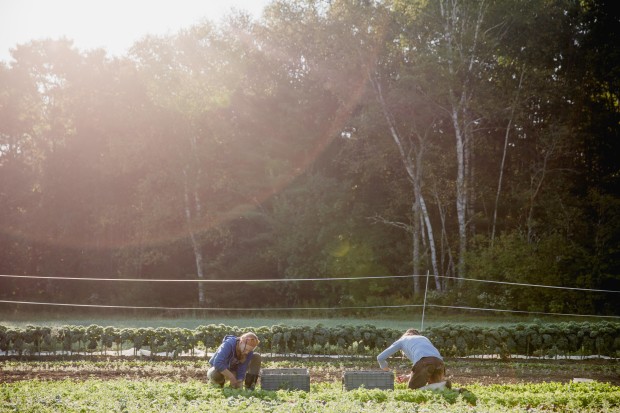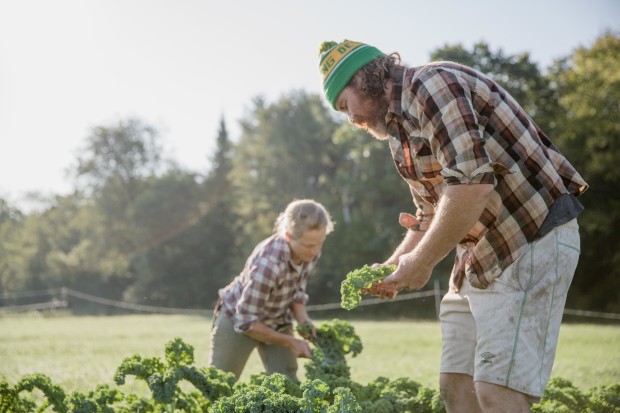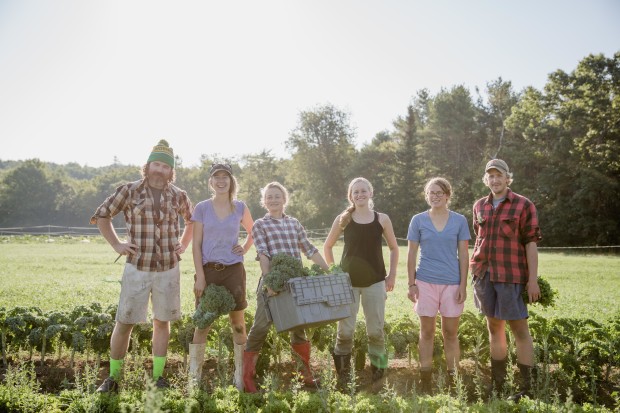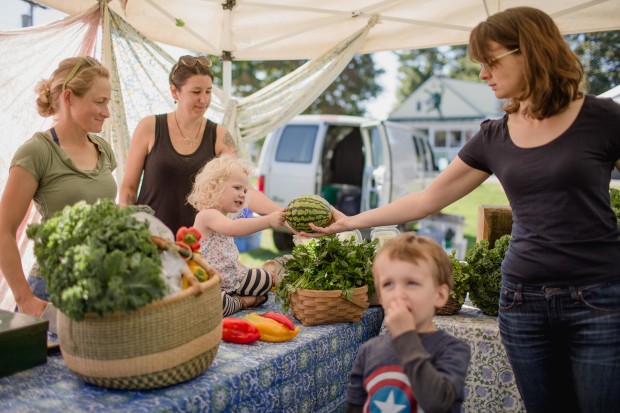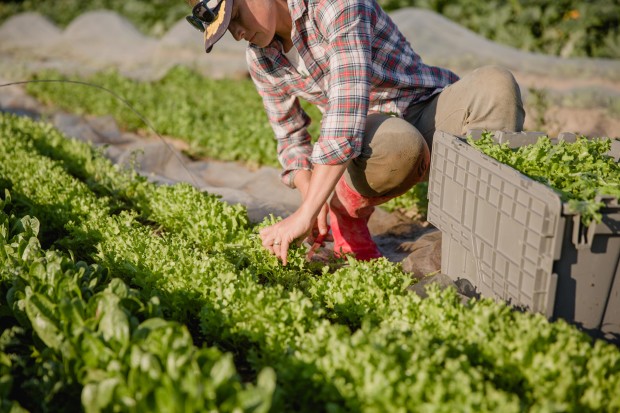 The purchase of this field is a great opportunity to establish a permanent land base for our farm. Without it, our future is uncertain as all of our fields are cultivated with short-term leases. With it, we can make practical investments in the future of farming for our community for the long haul.
Its hard to believe that 10 years ago this field was slated to be a Walmart. The community rallied to put a size cap in place to eliminate that possibility. The Damariscotta River Association and Maine Farmland Trust have arranged to put a farmland easement on it once it is sold to farmers. For various reasons it has taken time to find those farmers. The easement will not be finalized until the property is sold to farmers and some of the easement funding is time-sensitive. It can't stay on the market indefinitely.
What We Need & What You Get
Our goal is to raise 25% of the purchase price of the property plus cover the costs of this campaign. The balance of the purchase price will be financed by a traditional mortgage and a grant.
In addition to preserving a working farm and facilitating the stewardship of a thoughtfully managed woodland and wetland, perks include Morning Dew Farm gear including our much sought after MDF winter beanie and of course, our forest raised pork! For those new to this, perks are optional and contributions can be made in any amount. To make a contribution without a perk, use the "Back It" button in the top right.
The Impact
The impact of this project is two-fold. Most immediately, it will secure a long term land base for our farm in the heart of our community, and allow us to continue to grow with and serve our customers. In the long term, it will allow the land to be placed in an agricultural easement that will ensure that the land continues to exist as a WORKING farmscape.
There is also woodland and wetland on the property in need of stewardship. We are committed to the appropriate management of this acreage and with a working farm on the property we can partner with the NRCS to do this in a responsible manner.
Challenges
The property is currently held by a non-profit so the appraised/purchase price is non-negotiable and the property cannot be subdivided. The property is sizeable but only a certain portion can be farmed due to wetland soils.
The parts that we can grow on do have great soils though! We've had the opportunity to lease the property before buying, and have used our records and business plan to calculate a mortgage payment based on how much we can grow here. This campaign will help us cover the difference between our sustainable mortgage payment and the fixed purchase price.
Other Ways You Can Help
We are grateful for any contribution large or small! Whether you contribute or not, please help us get the word out about our campaign by email or sharing on Facebook. Thank you!