iCrowdNewswire - Aug 18, 2016
Matters of Facts
An immersive, multimedia dance performance dramatizing POW camps in the US during WWII
Matters of Facts" is an immersive, multi-media dance performance that dramatizes POW camps existing in the US during WW II and questions how our past is handed down to new generations. Movement is accompanied by interactive animation, surround projection and an original score that incorporates radio news clips, audio of prisoners and guards, and live bass trombone.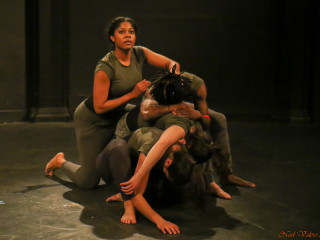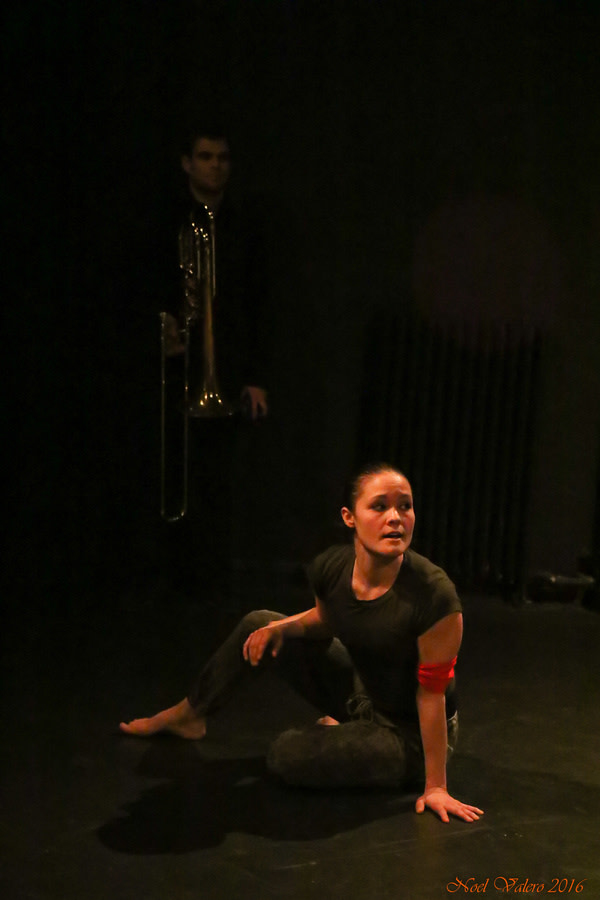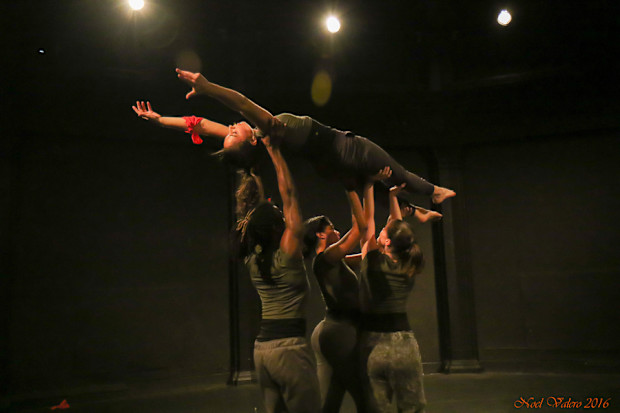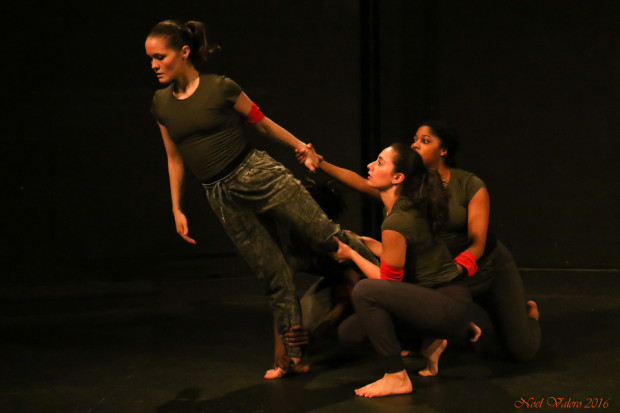 Who is Nazmo Dance Collective?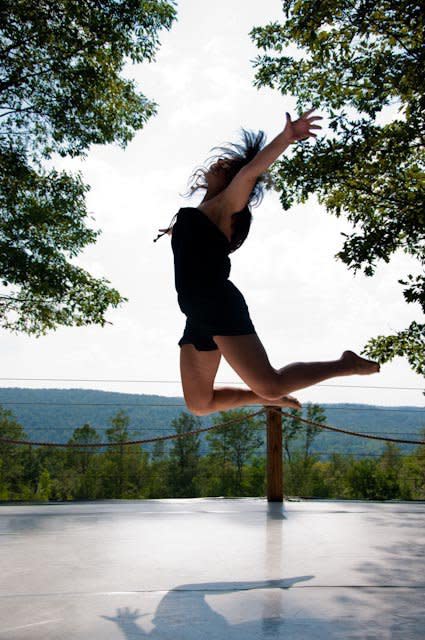 Nazmo (nah-z-moh) noun
A connection or relationship between people that cannot be expressed by words; a je ne sais quois or intangible quality that unites people by common insight, perception and understanding
Nazmo Dance Collective creates and performs original work by artistic director and founder Danielle Kipnis. Formed to promote innovative dance performance by pushing the boundaries of conventional movement, Nazmo Dance Collective has captured national attention through its interdisciplinary, collaborative, and site-specific works. The Collective uses movement to cultivate conversation regarding personal, social, and political relationships and perspectives.
What is "Matters of Facts"?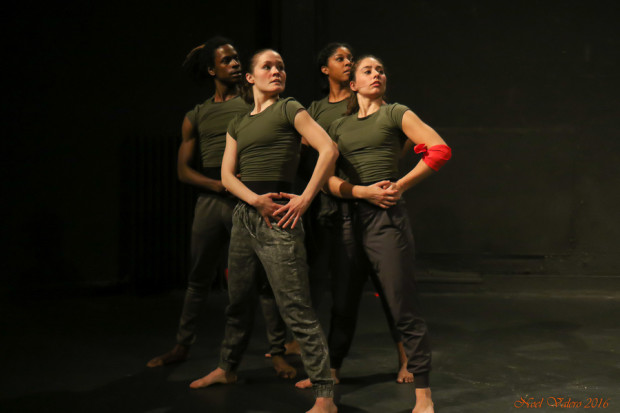 "Matters of Facts" is a dance performance and discussion event that combines movement with images, video, interviews and interactive animation to depict prisoner of war camps that existed throughout the United States during World War II. This project intends to be more than a performance – it is a multimedia dance experience. No seating will allow the audience to be fully immersed in Camp Aliceville and viewers will be encouraged to walk around and through the dancers to choose any perspective.
Why is "Matters of Facts" relevant?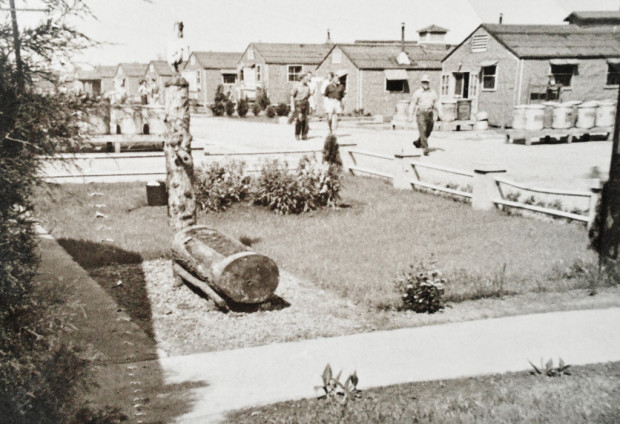 The most compelling part of this history is that very few living Americans are aware that these prisoner of war camps existed on the homefront, despite the large impact they had on the surrounding communities. While quality of life for prisoners was held to a standard by Geneva Convention law, treatment within the United States exceeded that level. Captured soldiers described the camps fondly; it was a place where they were free to study, play sports, create music and theater clubs, and eat decent food. Small communities surrounding the POW camps experienced an economic boom. Civilians went to work inside the camps and prisoners worked on farms alongside American citizens, earning respectable wages from the American government. While the American Red Cross provided the POWs with money and excesses of food, American families faced war-time rations. Americans were confused about how to view the captured living in such close proximity. The German soldiers appeared to be likable members of society but they represented the enemy. In light of current debates about Guantanamo Bay and treatment of enemy soldiers, this history is especially relevant today. "Matters of Facts" presents all facets of this history through dance, sound, and projection to open up a middle ground where discussion can take place.
Through immersive dance, "Matters of Facts" beings a conversation about how we interpret our past. Our community is bombarded with highly opinionated news blurbs all day long, with little room for face to face discussion and conversation. We scroll through Facebook and Twitter news feeds, commenting virtually and superficially. "Matters of Facts" is an hour-long work that immerses the audience in one historical topic in order to open up a conversation with broad implications for our modern community. How are we manipulated by what government and media choose to make public? Is it a problem when historical bias influences education? How should we pass down our current present for future generations? The work does not set out to answer these questions but, rather, promote discussion by providing information in an immersive, experiential and visceral way. After experiencing this performance, audience members are invited to a post-performance discussion session with the choreographer, dancers and composer to talk about their reactions.
Why we need your help!
"Matters of Facts" requires upwards of 150 hours of rehearsal and preparation from dancers and choreographers, a brand new score, and work with interactive body-mapping technology. The work has been developing since December 2015 and, for the final, evening length production, we are working with emerging mediums and structures in order to find new and more meaningful ways to connect to audiences. After last May's successful production of "[re]CLAIM", NDC understands the challenges that arise when producing new work. We are excited to take on those challenges again, in a new state, with new collaborators and a new audience. To make this production possible, WE NEED YOUR HELP to pay artists, fund body mapping technology and rent rehearsal and performance space.
Your contributions will go towards the following:
4 Dancers – $900 for each dancer
$100 pays one dancer for one performance
$30 pays one dancer for one rehearsal
1 composer – $500 to create an original score
Rehearsal space – $600
$30 pays for one three-hour rehearsal
Performance Space – $1225
$125 pays for one hour of the performance rental
Costumes – $160
$40 funds one dancer's costume
Interactive Designer – $300
Video and Photo Footage – $1000 for professional video and photos for NDC's archive and future funding
Nazmo Dance Collective is a sponsored project of Fractured Atlas, a non­profit arts service organization. Contributions for the charitable purposes of Nazmo Dance Collective must be made payable to "Fractured Atlas" only. Any contribution above the value of the goods and services received by the donor is tax-deductible to the extent permitted by law.

Other Ways You Can Help
If you cannot donate, please spread the word about Nazmo Dance Collective and "Matters of Facts". More information can be found at our website, www.DanielleKipnis.com. You can also support us by attending a performance. Please contact nazmodancecollective@gmail.com for any further questions or comments.
When and Where?
Performances:
Friday, October 28th, 7:30pm Saturday, October 29th, 7:30pm
All performances are at CPR (Center for Performance Research) 361 Manhattan Ave. Unit 1, Brooklyn, NY 11211
Each performance will be about one hour and followed by a discussion session. Ticket holders are invited to stay for beer, wine, and soda after each performance. Tickets can be purchased on the Indiegogo, on the CPR website or at the door.
Directions:
By Train: Take the L to Graham Ave.
By Car: Exit 34 off of the Brooklyn-Queens Expressway
Meet the Team

Danielle Kipnis (artistic director/founder) is a New York native and founder of Nazmo Dance Collective. Danielle has performed and presented work at Lincoln Center, Jacob's Pillow, The New World Symphony, for Art Basel Miami, in HATCH presenting series, at Harlem Repertory Theater, the West End Theater, Ailey Studios, the Rift Blackbox Theater, Little Haiti Cultural Center and Gibney Dance Center (upcoming, August 2016). Danielle's dance films have been presented at Dance on Camera, Cucalorus and ScreenDance Miami. Her films received awards for"Best Experimental Film" at O Cinema and third prize for "Best Film" at ScreenDance Miami 2015. Danielle received her BS in Dance and English from Northwestern University where she worked with prominent Chicago artists such as Billy Seigenfeld, Molly Shanahan, Annie Beserra, and Jeff Hancock. She was invited into the Doug Varone choreographic mentorship program and has also worked with New York artists Chet Walker and Dana Moore.
Noah Pardo (Composer) is a New York City freelance composer and sound designer. He received his Bachelor's of Music from the Steinhardt School at New York University and has since written and recorded original music for a variety of media including short films, podcasts, sketch comedy, and advertising. In 2015 Noah scored Nazmo Dance Collective's full length dance performance "re[CLAIM]". He also scored NDC's dance film, "Tagged", featured at Dance on Camera 2015 in Lincoln Center. Noah has written original music for promotional shorts by Wondros Media in Los Angeles as well as comedy videos produced by The Huffington Post in New York City.
Xinyao Wang (Interactive Designer) is interactive designer and creative coder originally from China, now residing in New York. She started studying Psychology and Behavioral Science and Industrial Design at Zhejiang University in 2011. During her study at Zhejiang University, she was selected to participate in and received scholarships from Singapore University of Technology and Design, Zhejiang University Exchange Programme in Singapore (2013) and JASSO at Chiba University in Japan (2014). As an industrial designer, she won the Red Dot Award, 3rd Prize in the ST Aerospace Seat Design Competition and 2nd Prize in the ZJU 4th Industrial Design Competition in 2013. After graduating from Zhejiang University, she moved to New York in 2015 where she is currently a graduate student at ITP, Tisch School of the Arts, NYU. She collaborates with choreographers, dancers and musicians to build interactive installations that use body mapping, motion capture and mix reality.
Danielle Atkinson (Dancer) was born and raised in the United Kingdom. She received her BA in Contemporary Dance from Newcastle Upon Tyne in 2012. While in Newcastle she worked with Lo Giudice Dance,Appetite Dance, and Shaun Boyle & Artists, performing regionally and nationally in festivals and full length works. Since moving to New York, Danielle has studied at the Limon Professional Studies Program and performed with companies and artists such as Nazmo Dance Collective, Dance Visions NY, Azul Dance Theatre, Humanistic Dance, IKADA Contemporary Dance Company and The Wolfe Project.
Rebecca Gual (Dancer) is a Queens, New York native and has been groovin' her entire life. She spent her formative years training at The Ailey School, Ballet Hispanico and Frank Sinatra School of the Arts, learning to widen her perspective of technique under the tutelage of Ani Udovicki, Elena Comendador, and Pedro Ruiz, among others. She continued her explorations at California Institute of the Arts, where she graduated with a Bachelor of Fine Arts in Dance in 2014. There she had the pleasure of working with artists such as Zoe Scofield, Julie Bour, Andre Tyson, Colin Connor and Glen Eddy. Since moving back to NYC, she has been a featured soloist with the BalaSole Dance Company and premiered work at the Queensboro Dance Festival.
Xavier Townsend (Dancer) was born and raised in Media Pennsylvania. He started his dance training at the age of eight with a focus in Ballet and Contemporary dance. He trained at the Philadelphia Ballet School, Broadway Bound Dance Academy and Point Park University. He is a graduate of the Peridance Capezio Certificate Program. Xavier was a soloist for The Moving Beauty Series and BalaSole Dance Company in the Summer of 2015. He was a company member of Monica Hogan Danceworks and Diego Funes Dance.
Sam Love (Aliceville POW camps Historian) is a historian and expert on Camp Aliceville. He produced a documentary and oral history about Camp Aliceville that premiered at the Aliceville Museum and Cultural Center in 1996. The documentary provides first hand accounts from prisoners, guards and Aliceville citizens about life in and around the camps. Mr. Love personally conducted many of these interviews during a 50th anniversary reunion of Camp Aliceville. Mr. Love is also a published poet.
Daniel Yankiver (Filmmaker/Video Production) has been creating visual projects projects for over a decade. After finding his passion for filmmaking, Daniel went to NYU where he created award winning short content. After school Daniel went on to produce films, music videos, documentaries, commercials, etc. In addition to filmmaking, Daniel ran a monthly screening series in Brooklyn called Cinema Club that operated on a grassroots level. Daniel currently resides in Miami where he works as the Director of Production for HGAB Studios. As a filmmaker Daniel enjoys working with teams of creators to fulfill a larger vision. He has been expanding his network of collaborators to dancers, painters, musicians, visual artists and more creatives. Daniel strives to combine mediums in different industries by bringing artists together through visual and digital content.