iCrowdNewswire - Aug 18, 2016
ESTEM: A smart all-in-one biking stem
ESTEM is a biking stem with navigation holder and port charger, making your journey easy and fun.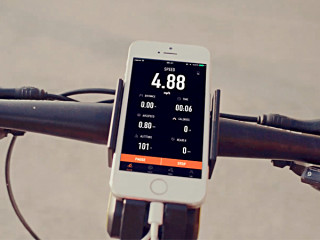 Have you ever tried holding your phone in your hand and navigating while you're riding ? That can be dangerous, and it drains the battery too quickly. Our idea was simple: design a simple all-in-one biking stem including navigation holder, flash light and portable charger that makes your ride uncomplicated and fun no matter where you go: urban exploration , commuting to work, or a long distance road trip.

The World Simplest All-In-One Cycling Stem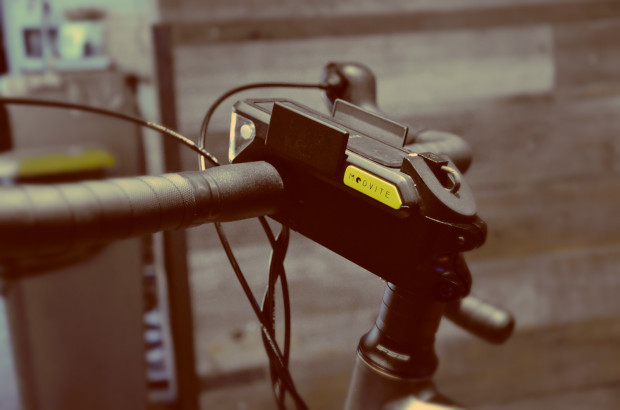 People need navigation when they are out on a bicycling trip, but there aren't many bike friendly options out there. Have you ever tried holding your phone in your hand and navigating while you're riding ? That can be dangerous, and it drains the battery too quickly .
Our idea was simple: design a biking stem that makes your ride uncomplicated and fun no matter where you go: urban exploration , commuting to work, or a long distance road trip.
We conceptualized a design that integrates important biking accessories with your smartphone into one unit. The specially designed slider, battery and front led system all be put together to the bike stem. This is ESTEM – the world's simplest all-in-one smart biking stem, which includes a front light, phone navigation holder, and a portable charger.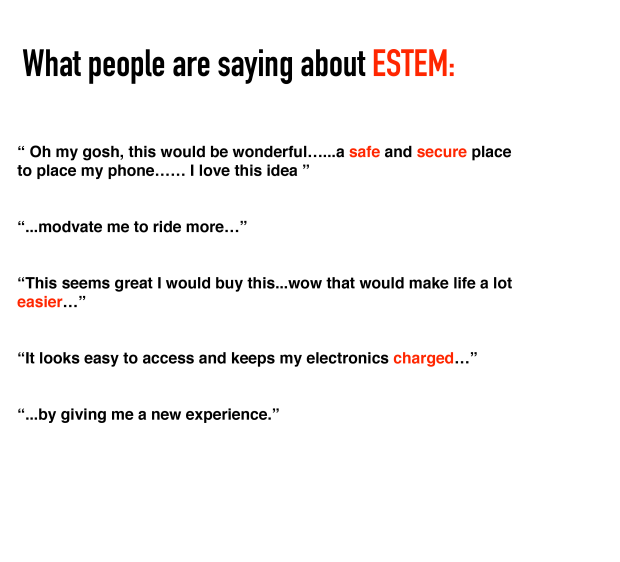 *The quotes are collected from anonymous ESTEM beta testers.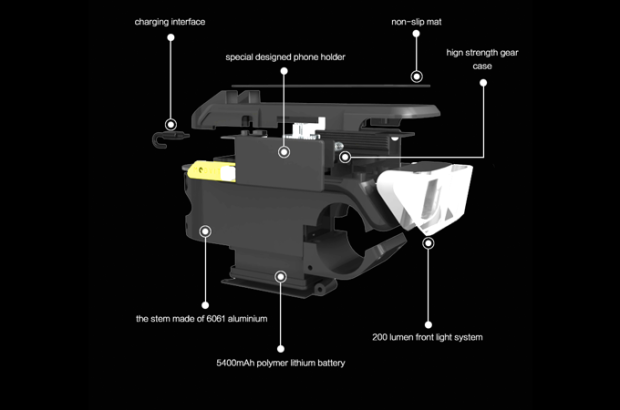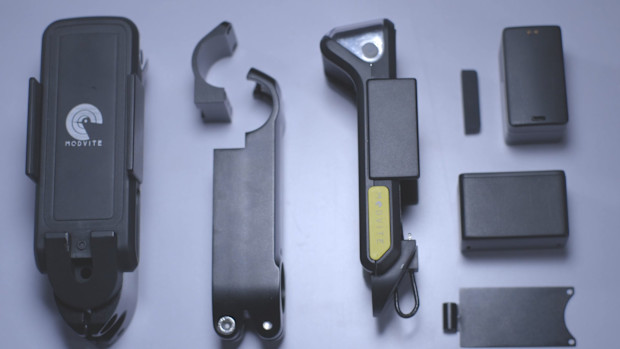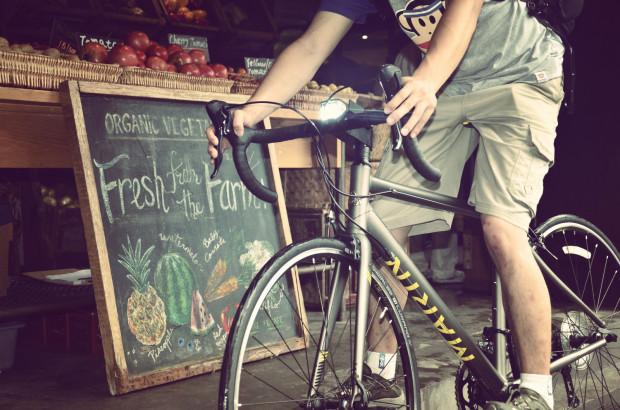 FEATURES
Forget needing bulky portable chargers and messy cables on the road.
ESTEM is composed of 3 parts: connected front light, phone navigation holder, and rechargeable power station.
Connected front light: Bright yet compact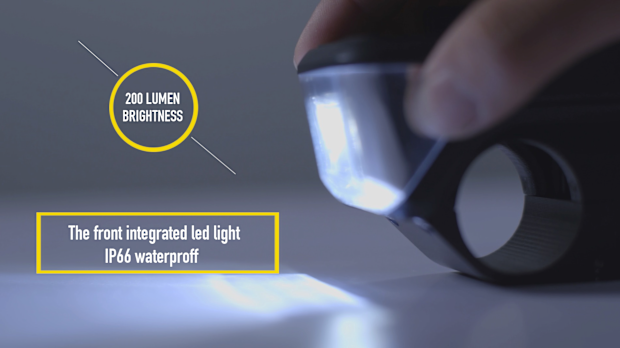 Phone navigation holder: Turn your phone into a bicycle navigation system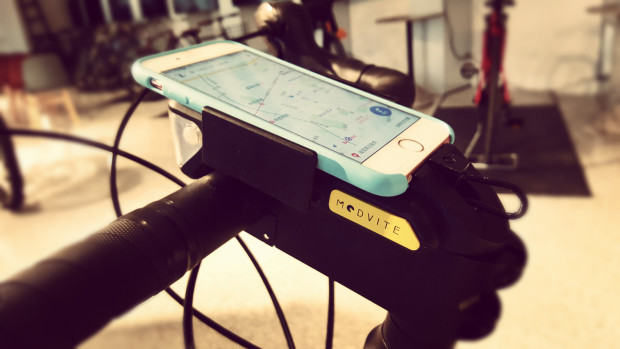 Rechargeable power station: Keeps your phone going for longer periods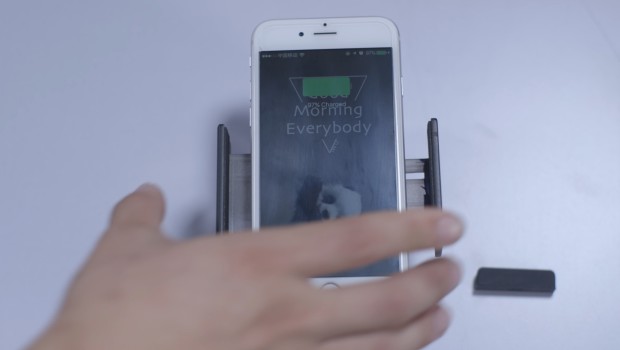 Besides, it is optional to use MiBike app as the fitness hub in the same time.
Fitness hub: Keeps track of your biking activities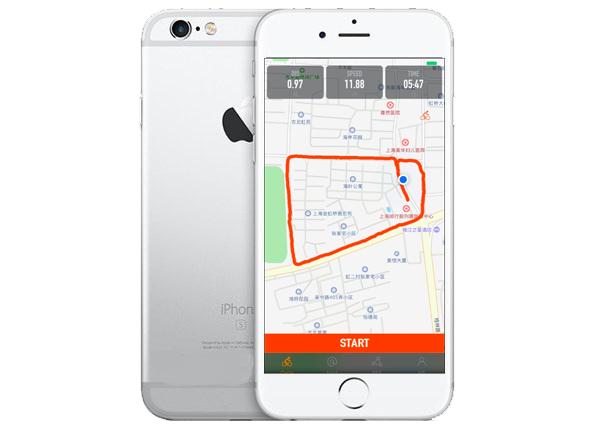 HOW IT WORKS?
An easy, straight-forward experience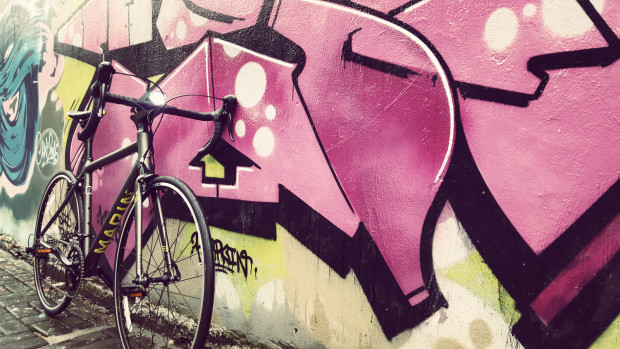 Mount ESTEM on your bike handlebars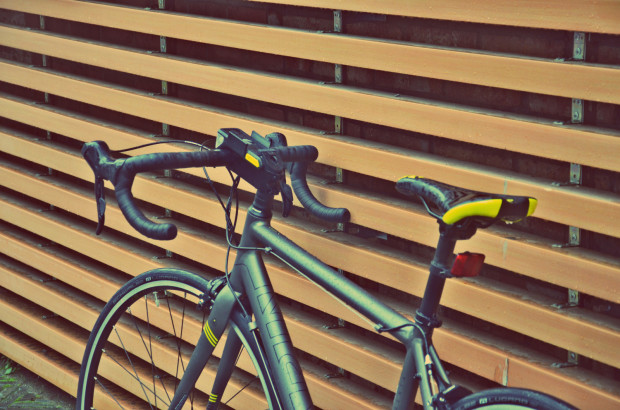 Ways to use ESTEM on your bike
Step 1: Plug in your smartphone
Step 2: It will begin charging automatically

Step 3: Open The app
Step 4: Start to navigate the selected best route
How to recharge my ESTEM?
The battery in the back is rechargeable, you can just remove it out and take it home to charge just like the normal power banks.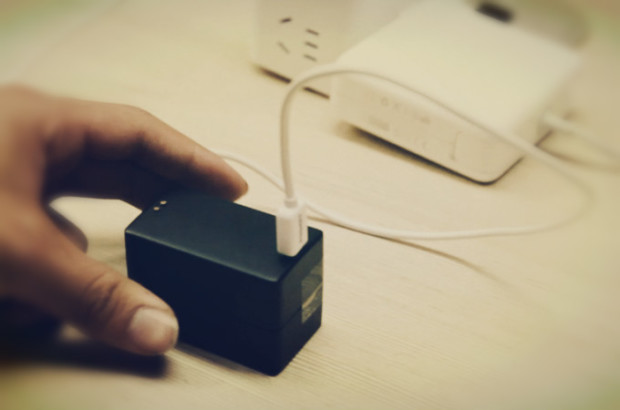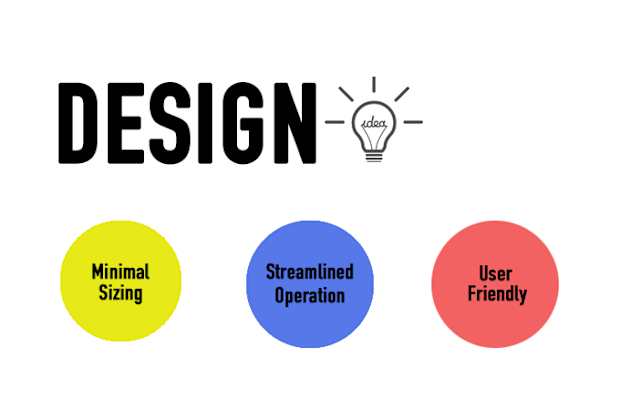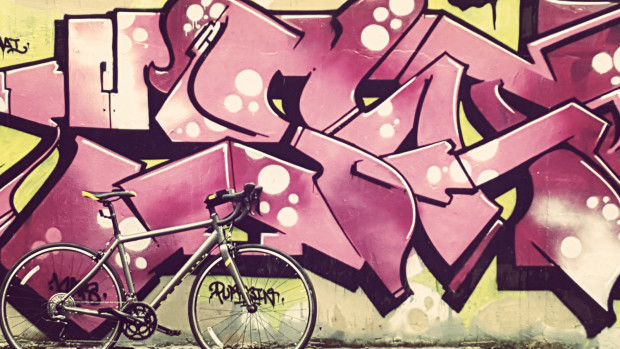 Mount ESTEM on your handlebars, slide your phone into the charging port, click , pop only three steps can complete the charging operation on the phone, and start your trip right away!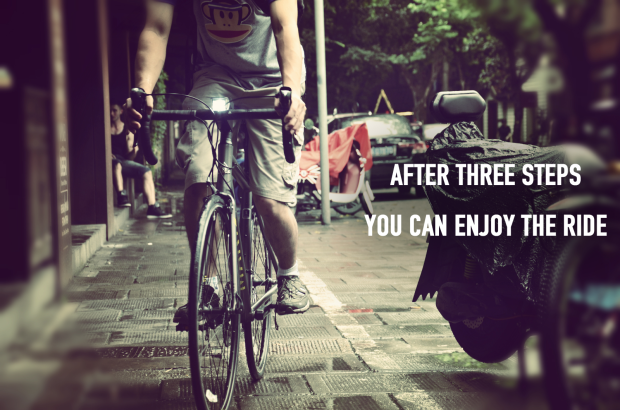 Forget the extra accessories, ESTEM is made with module design and comes with the powerful front light, portable charger, and phone/navigation mount to meet all of your mobile demands. The phone mount is designed to safely hold your device secure even in rough terrain. The design is so simple that you can setup it by yourself just like playing LEGO!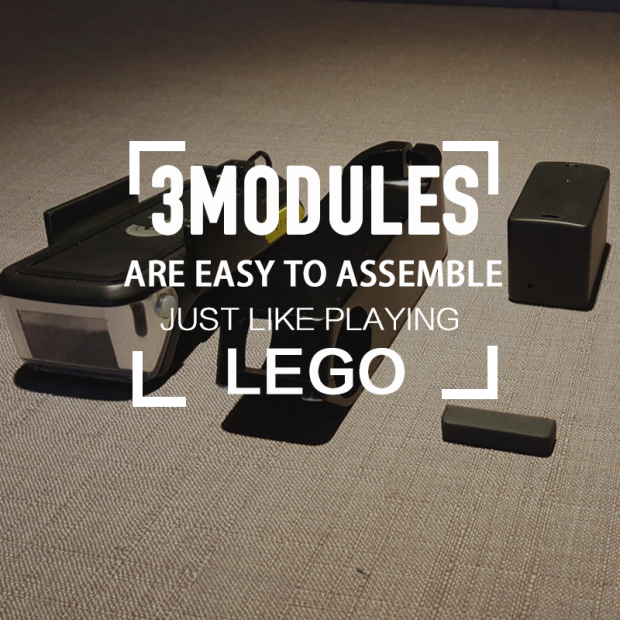 Supports most bicycles, such as mountain bikes, cross-country (XC), as well as street bikes. The phone holder is compatible with most of the smart phones in the market. This includes iPhone and Android phones.


ESTEM comes with a rechargeable 5400mAh lithium battery, which enables your phone navigation to function for more than 42 hours of heavy use.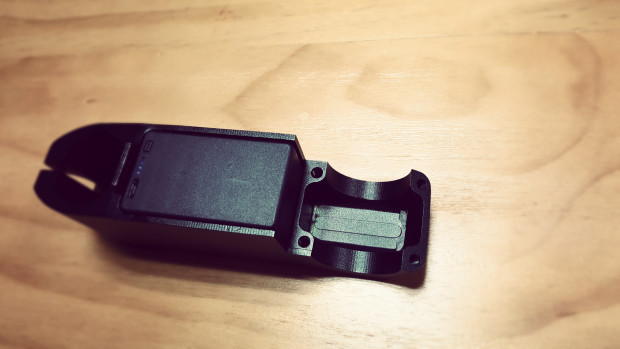 ESTEM is protected from dust penetration and water immersion (15cm up to 1 meter of depth at 30 minutes) at an International Protection rating of IP66. Go ahead and ride with full confidence in rain, mud, or even snow!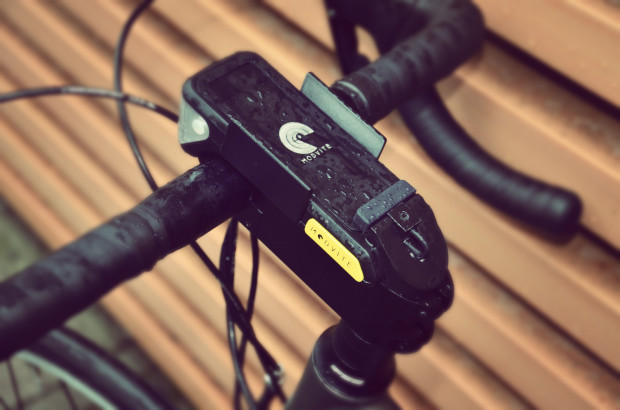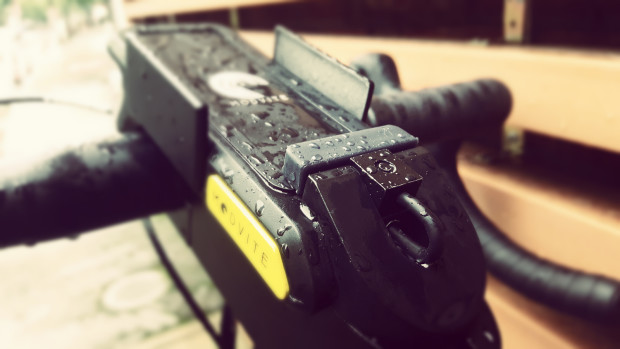 Safety is paramount in biking. The 200 lumens LED front light brings you high-intensity illumination so that you can ride confidently in dark, low visibility environments. Whether you are way out in the mountains, or on poorly lit city streets, ESTEM's light will cut through the darkness. Weak lighting is a thing of the past!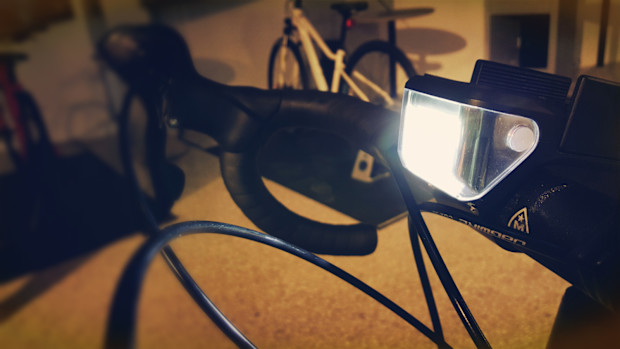 MEBIKE : an app has a purpose for everyday riding
"MEBIKE" is a community based hardware platform that manages your bicycling accessories, data. See what your friends and other bike aficionados are up to, and motivate each other with fun challenges! You can control all MODVITE compatible electronic products through this app, and we will be opening up the API (application program interface) for future third-party developers to access the hardware.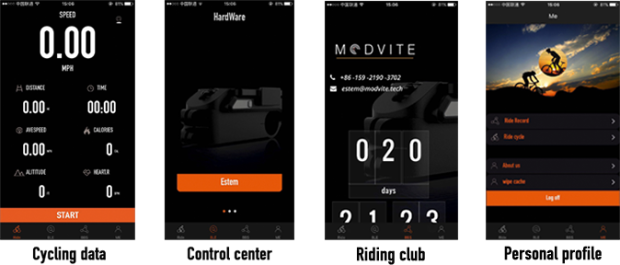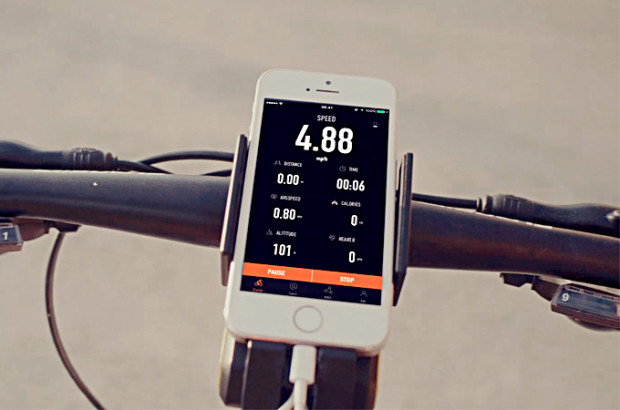 Super lightweight and highly durable structure
To enhance the users' overall riding experience, we use lightweight aluminum-magnesium alloy material (Aeronautical Material) and made ESTEM's forging integrally molded.
The lightweight material is extremely strong and resists corrosion. Our specially designed slider will hold the phone firmly without hurting it. The rubber case protects the charging port from any damage.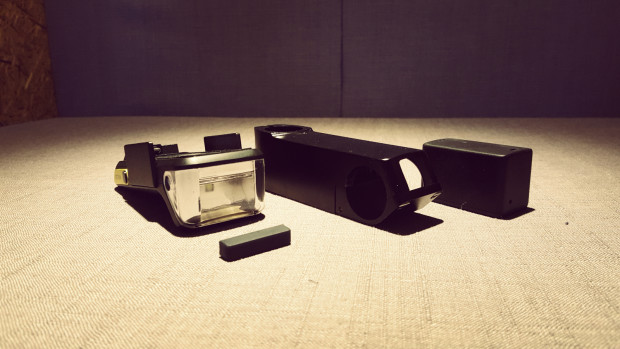 In order to ensure a more secure and efficient lighting experience, we designed the unit to have highly stable internal structural components, and we created a convenient method of removing the battery as well.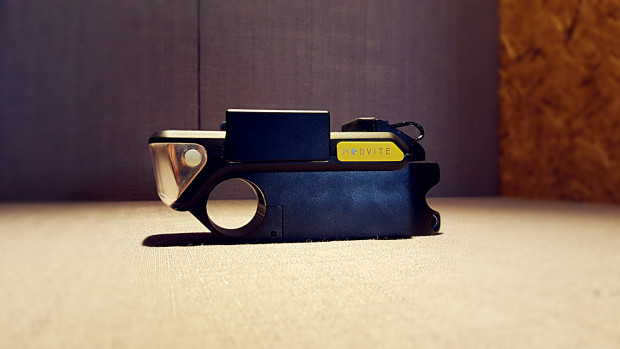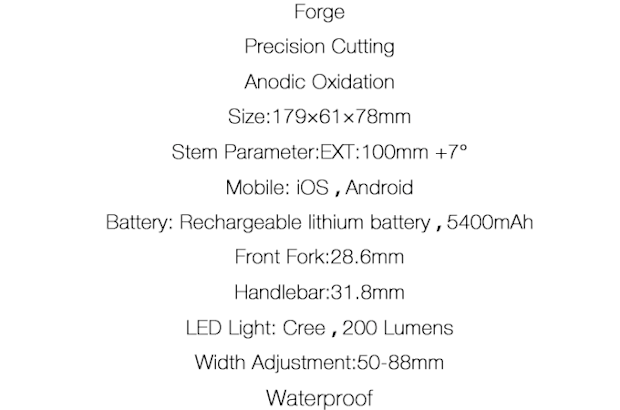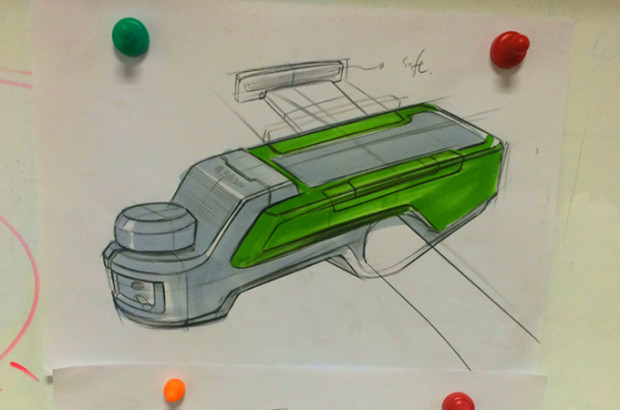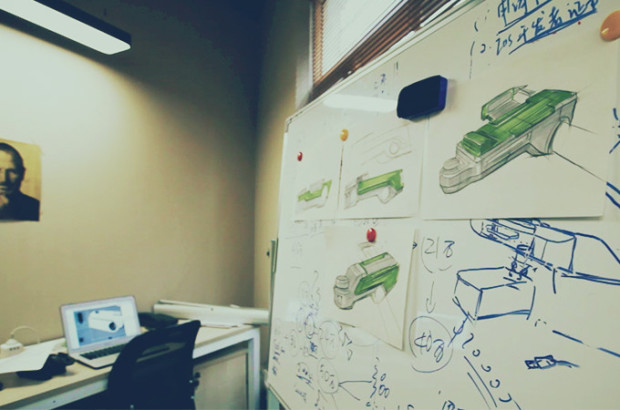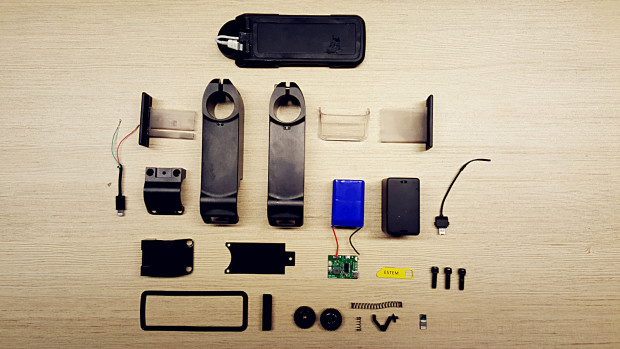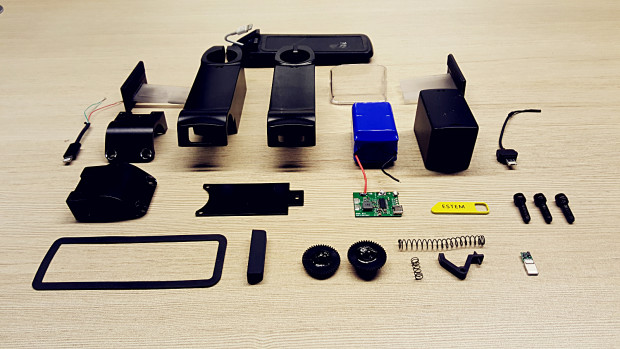 Headquartered in Shanghai, China, MODVTE is a dedicated group of biking enthusiasts. We strive to create cutting edge biking gear and inspire the cycle-friendly community.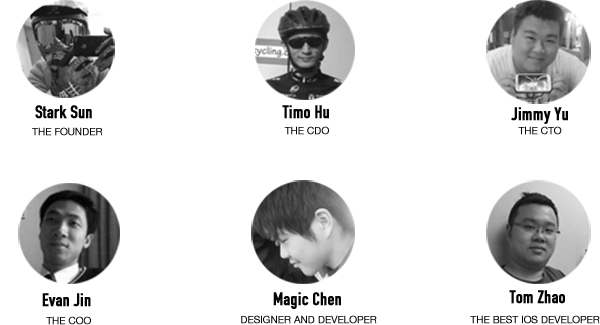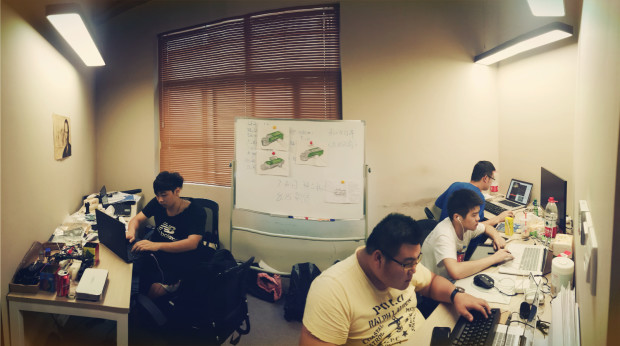 After working for 8 months, we finally launch ESTEM on Indiegogo.

We are on Indiegogo as we're not only seeking funding, but feedback from the community to refine and improve the hardware, app, and data features.
We need money to make factory production feasible. We've set our initial goal at $30k, because that is the minimum we need to get started down our path and deliver a limited batch of ESTEM units into the hands of our supporters. It is critical that we reach our target, so that we can release ESTEM to the world in these upcoming months while leveraging our partnerships with Z-Spaceship and ifgeekspace.

Timeline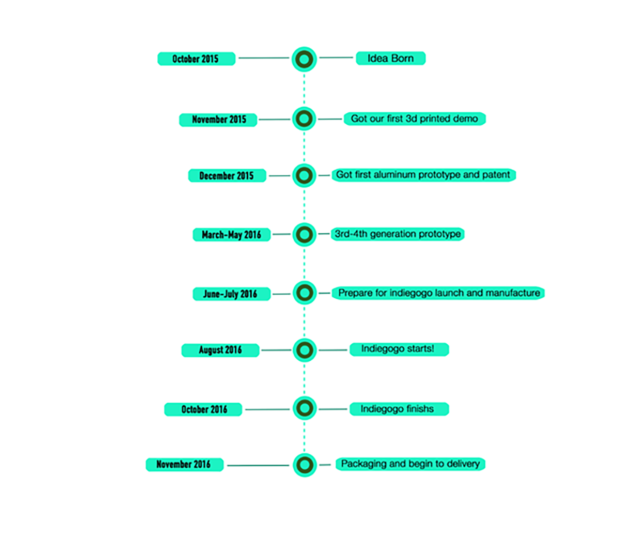 FAQs
Q1. In addition to bicycles, are there any other vehicles supported by MODVITE ESTEM, such as electric bicycles, motorcycles, etc.?
A: ESTEM can be perfectly adapted to most E-bikes and bicycles with its horizontal pipe diameter of 31.8mm (1.25 inches), and fork tube diameter of 28.6mm (1.13 inches). Mountain bikes, cross-country (XC), street bikes, and fixed-gear bicycles are included.
Q2. What kind of smartphone cases are compatible with ESTEM's phone navigation holder?
A: ESTEM is compatible with most phone cases without a portable charger.
Q3. Can ESTEM handle biking in rain or snow?
A: While ESTEM has a water proof rating of IP66, for your smartphone we suggest getting an extra water resistant case. For the sake of personal safety, we do not suggest biking in heavy rain or any other extreme weather.
Q4. How can I setup ESTEM specifically on my bike?
A: The steps are pretty universal and easy to set up on standard stems, which come with 6 M4 crews and 1 M5 crew. Check the video tutorial by Performance Bicycle here: http://learn.performancebike.com/bikes/advice/how-to-guides/bike-parts-and-components/how-to-change-your-threadless-bike-stem
Q5. How do I control ESTEM's front light?
A: Push the round white button on the left front side of the light. The first tap = high beam, second tap = low beam, third tap = fast flash, and fourth tap = slow flash.
Q6. Do I have to use the app M Ride together with ESTEM?
A: This is not necessary. The first generation of ESTEM can be used independently. We still recommend you use M Ride, which will greatly enhance the riding experience. It helps track your biking history and stores all of your data: pace, distance, route, and personal records. Furthermore, you can even find friends, create challenges, stay on top of the leader board, and share activity within your network.
Q7. In what environmental temperature range does ESTEM work?
A. The temperature range is between -10 °C ~ 60 °C (14°F ~ 140°F)
Q8. As a developer, how can I join the open source program for M Ride app?
A. For partnership inquiries, please contact: [email protected]
Q9. How to replace the battery?
Step1: Slide the slider to the bottom of the battery compartment, unlock the battery door.
Step2: Unscrew the battery door, close the door after the battery out. After the battery is fully charged, follow the steps above to open the door, insert the battery to power the lights and phones.
Q10. How to setup ESTEM?
Step1: Remove the metal body and the stem cell module from the packaging.
Step2: Slide the slider to the bottom of the battery compartment, unlock the battery door back into the battery module Close the door.
Step3: After the battery installed metal stem into the car first vertical rod, adjust the angle of the vehicle body by screws.
Step4: the handlebar stem into the front of the hole, after adjusting the angle by screws.
Step5: Position the headset cover, according to the phone directly from front to back manner, fixed on a metal stem.
Step6: Confirm charge the phone and lights work properly, the group covered by the bowl holes, the mobile phone bracket on the stand.
Risks and Challenges
There are risks to the schedule associated with manufacturing and supply chain logistics. We understand the challenges of manufacturing hardware products and we are experienced with identifying and mitigating issues that arise. Additionally, we are working with experienced manufacturing partners who build cycling accessory products in the business.