iCrowdNewswire - Aug 17, 2016
Moorebot, the coolest animated personal assistant
Cute, expressive and fun. For Home, Work & Shops.
Moorebot is a voice interactive personal assistant and companion robot that delivers tremendous value, convenience and very cool fun. In addition to be being a full featured electronic assistant, Moorebot is an entertainer by itself. The unique eye expression and voice create a funny distinguishing character. The simple compact design can fit almost anywhere in a home, work or shop. With an open platform, the robot behavior can be customized and upgraded, giving it ability to learn.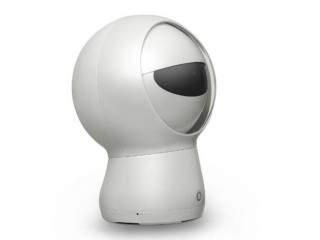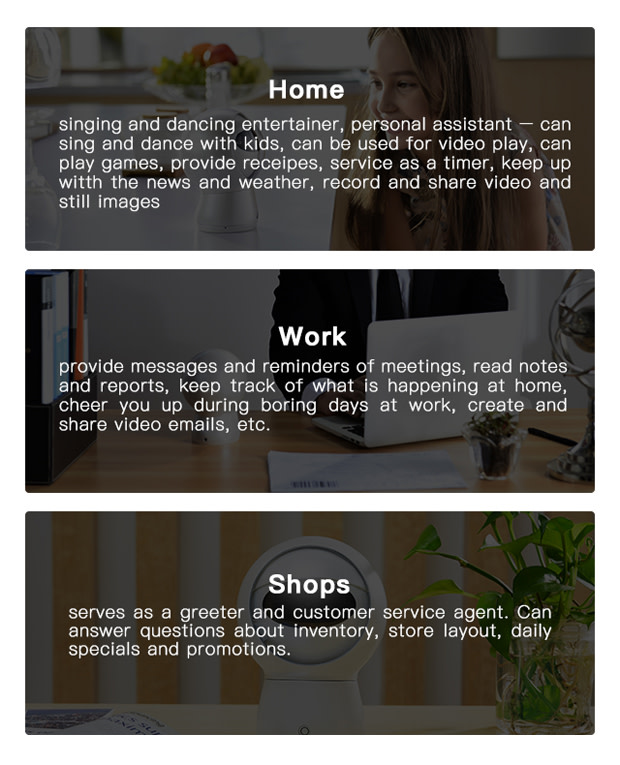 Eye Expression
Moorebot, the magic eye robot abstractly mimics human eye expressions. When it talks, the eye contact is cool, unique and fun. For security, the robot can only see things when the eye lib opens up which prevents the privacy issues found in other IP camera designs. You don't have to cover the camera lens with a piece of tape!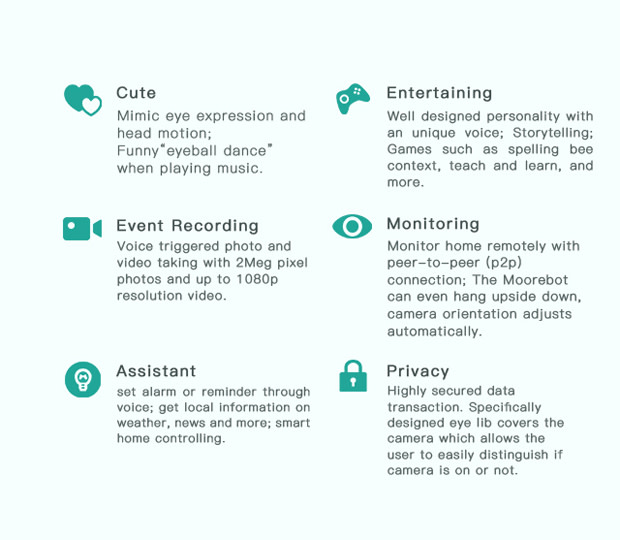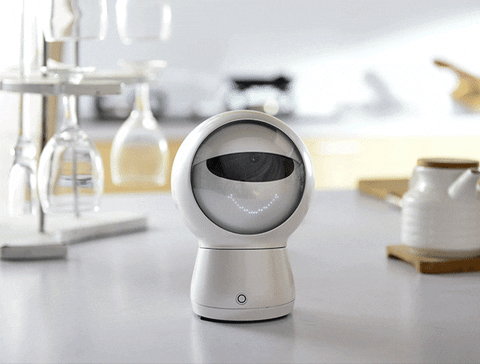 Cute and Funny
Cute expressions are achieved by 4 high precision motors which drive the eyeball, the eye lib, and the head of the robot. The eye is wide open when the Moorebot is excited, closed if it feels bored, and blinking when things are not so sure. Never before, an eye contact becomes such an important feature for a robot. With music, the "eyeball dance" can make everyone laugh. Not just a personal assistant, but a FUN companion!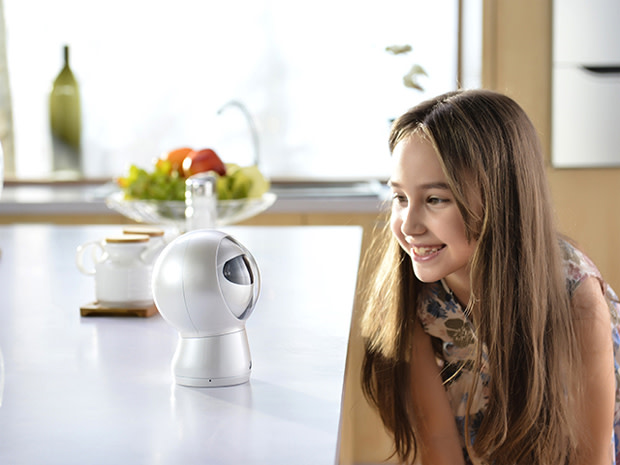 Entertaining
Moorebot is designed with unique personality and a distinguishing voice. With state-of-art voice recognition engine inside, many voice games are available including spelling bee context, teach and learn, and more. Storytelling and music playing features allow you to access tremendous amount of media online or offline. All interactive patterns including voice content, mechanics, sound effects are open for editing in SDK. Anyone can change it to make better, funnier and more importantly to what you like the robot to be.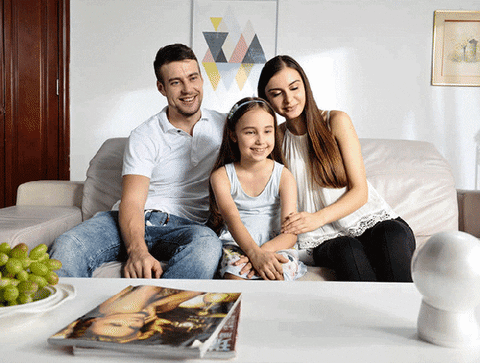 Event Recording
Event recording is now hand free. At the center of the eyeball is an industrial quality 2Meg pixel camera sensor with 4-glass high precision lens to achieve 110 degree wide angle. With face tracking capability, Moorebot takes photos and videos under your voice commands, and tries to capture the best shot for you. Up to 1080p high resolution video with H.264 compression can be either stored locally onto micro-SD card, or transmitted over internet to your mobile phone.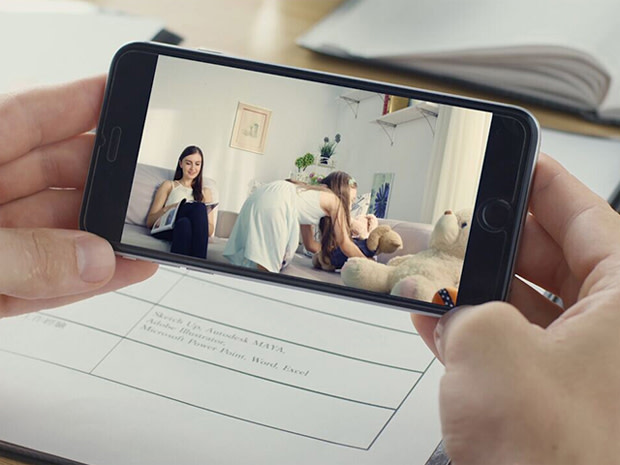 Monitoring
Peer-to-peer (p2p) connection allows the user to monitor the Moorebot's environment from any where at any time. The connection is highly secured. Video content can not be intercepted or decoded. The user can also choose to use accelerometer or G-sensor on the mobile phone to remotely control robot view angle and movements.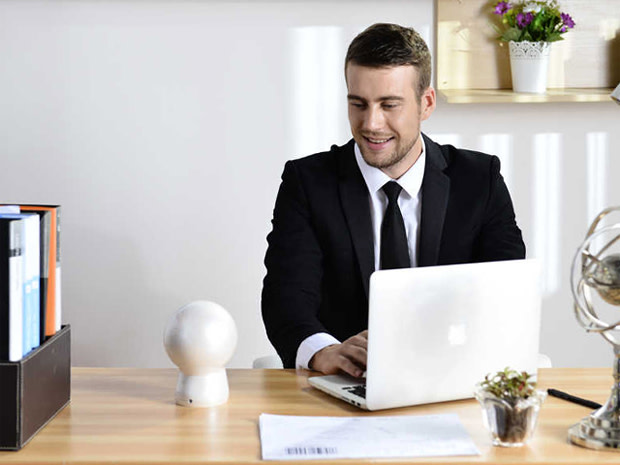 Personal Assistant
The user can set alarm or reminder simply by talking to Moorebot. With both Wi-Fi and ZigBee wireless connections, smart home controlling becomes so easy. It is important part of the open SDK. Cloud based local service will be ready at launch for the user to easily obtain local information such as weather, local news, and more.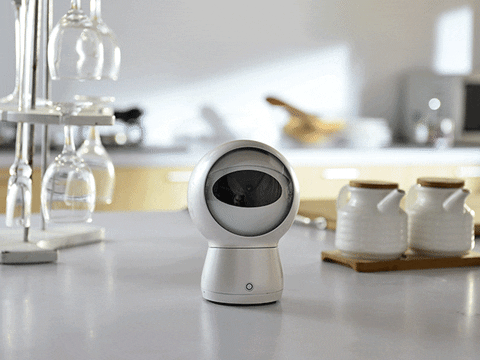 Privacy
Privacy protection is our top priority especially with remotely accessible camera in the robot. The eye lib of the magic eye is specifically designed feature to cover camera automatically when unused. The user at home can easily distinguish whether the camera is on or not. That gives extra consideration to guard our user's privacy. In the current version, Moorebot does not send photos or videos to cloud servers. It stores photos and videos locally onto 2GB on-board flash and the extended micro-SD card up to 32GB. Cloud storage service may launch in the future based on our users' feedback.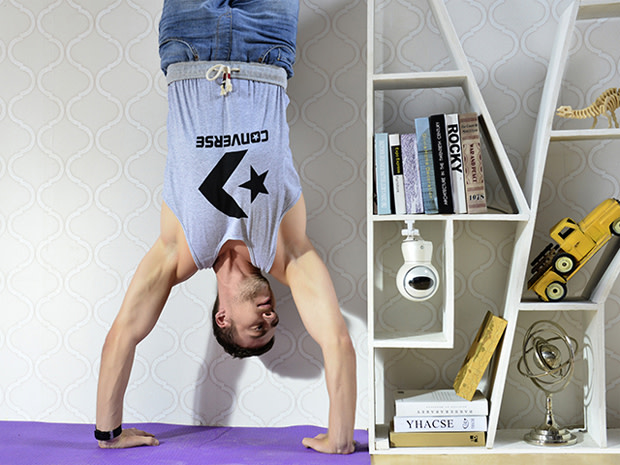 Upside Down
Moorebot is designed not only to stand on any furniture in the house and look great, but also to be hanged upside down like a bat. It will not effect any motion as the internal structure fully supports that. The robot will flip the image orientation automatically while such posture is sensed.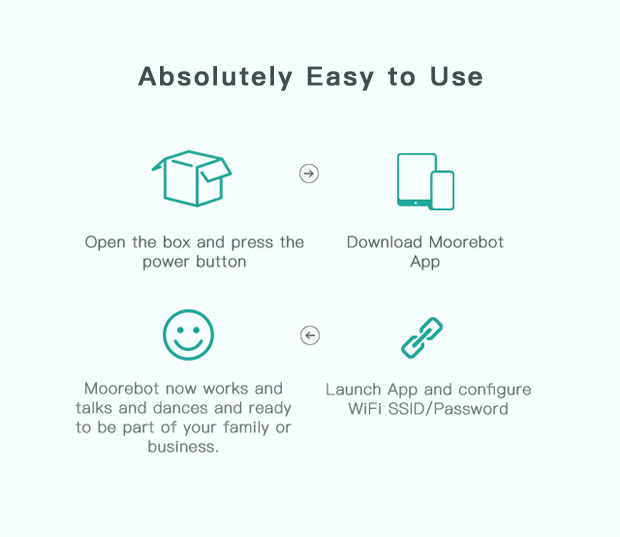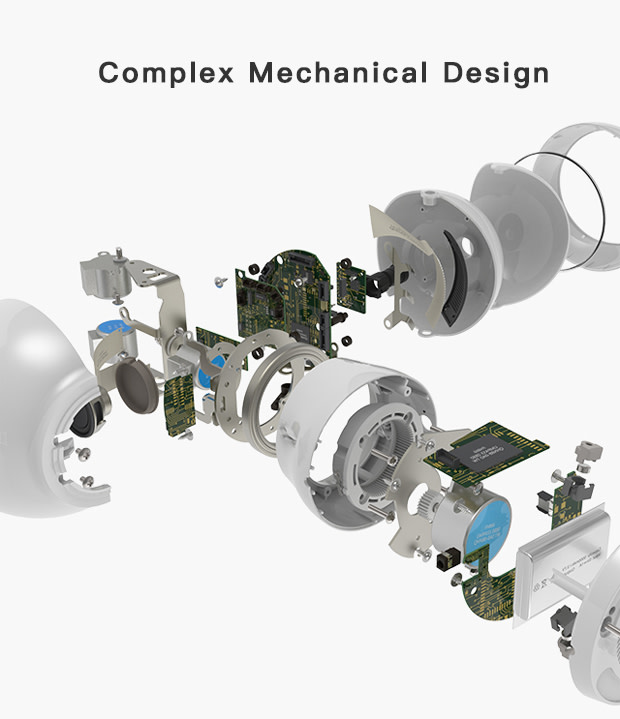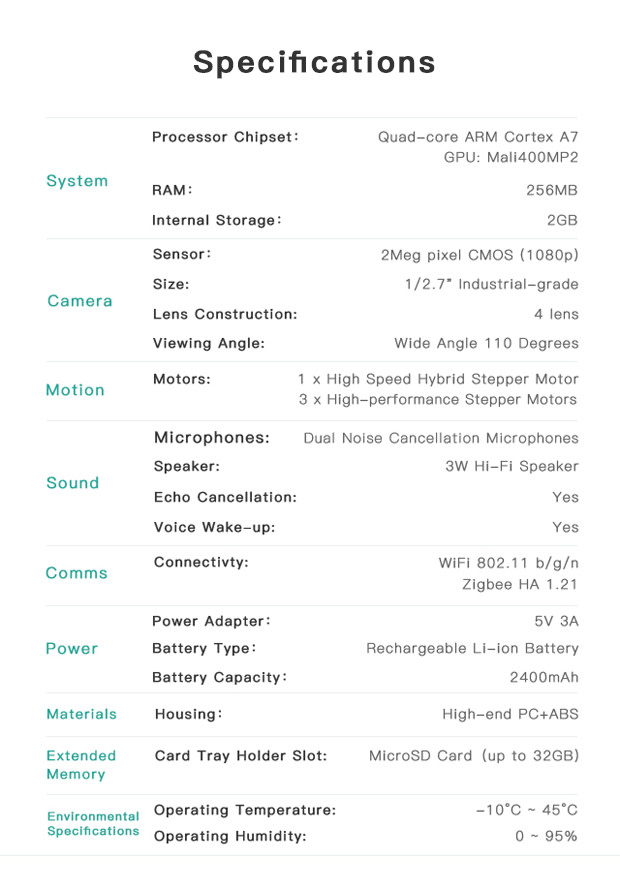 Compatibility
Moorebot operates on Linux OS 3.4. App for Android users is available at Google Play. The android OS 4.4 and later versions are supported. App for iOS is available at App Store. The iOS 7.0 and later versions are supported.

OPEN SDK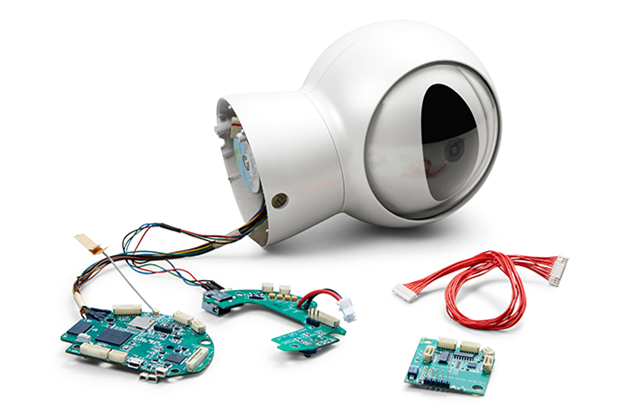 Moorebot's behaviors including voice, mechanics, and LED display are controlled by an internal mapping engine. That means it is very easy to achieve customized behavior by altering the mapping. Possibilities are endless. The Moorebot Developer Edition allows you to take control of the robot behavior and design to what you like it to be. With purchase of Moorebot Developer Edition, you will have direct access to full technical support from our team.
The Moorebot SDK includes:
1. Structure Mapping tool that allows developers to control the mapping between system inputs and outputs. System inputs include voice content, system level interrupts, and system status. System outputs include Text-to-Speech (TTS), motor control, LED display control, and network communication.
2. Motor programming tool that allows developers to program individual motor or combination of motors to achieve desired motion.
3. LED display editing tool that allows developers to program LED panel to achieve desired display pattern.
Referral Program
Once receiving a contribution via your sharing,
We will send you a MicroSD card for free.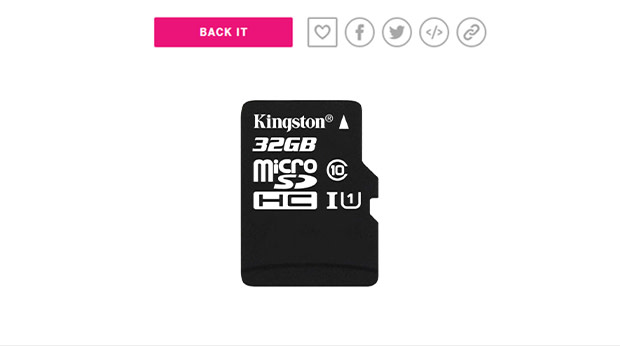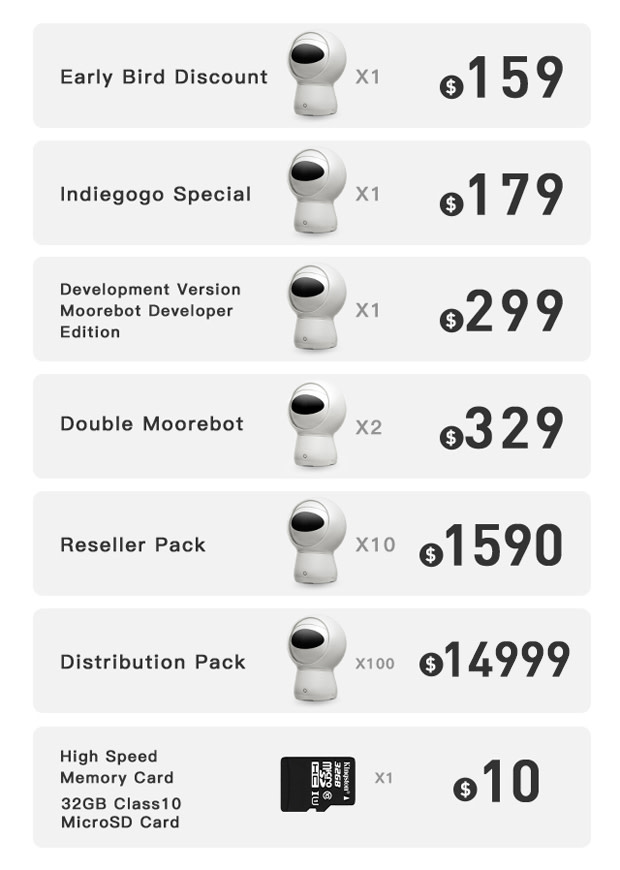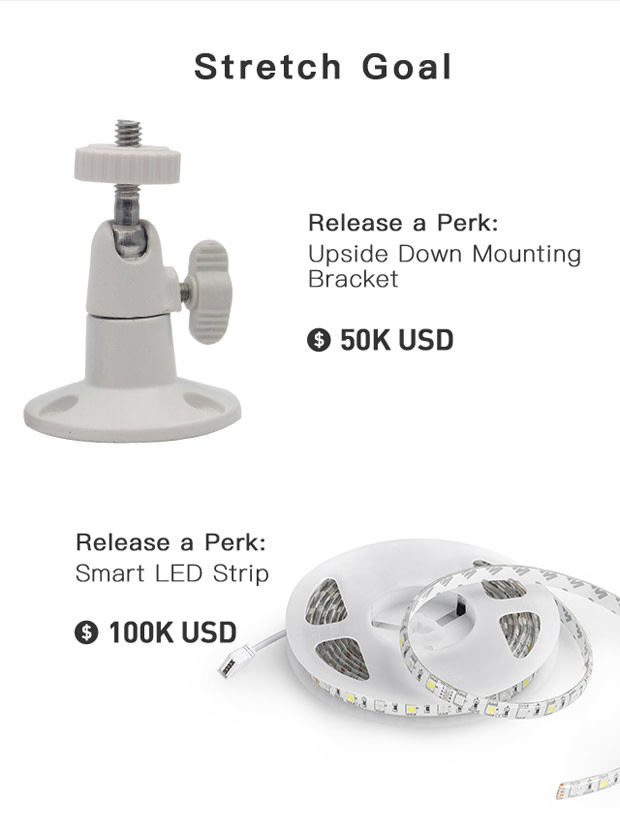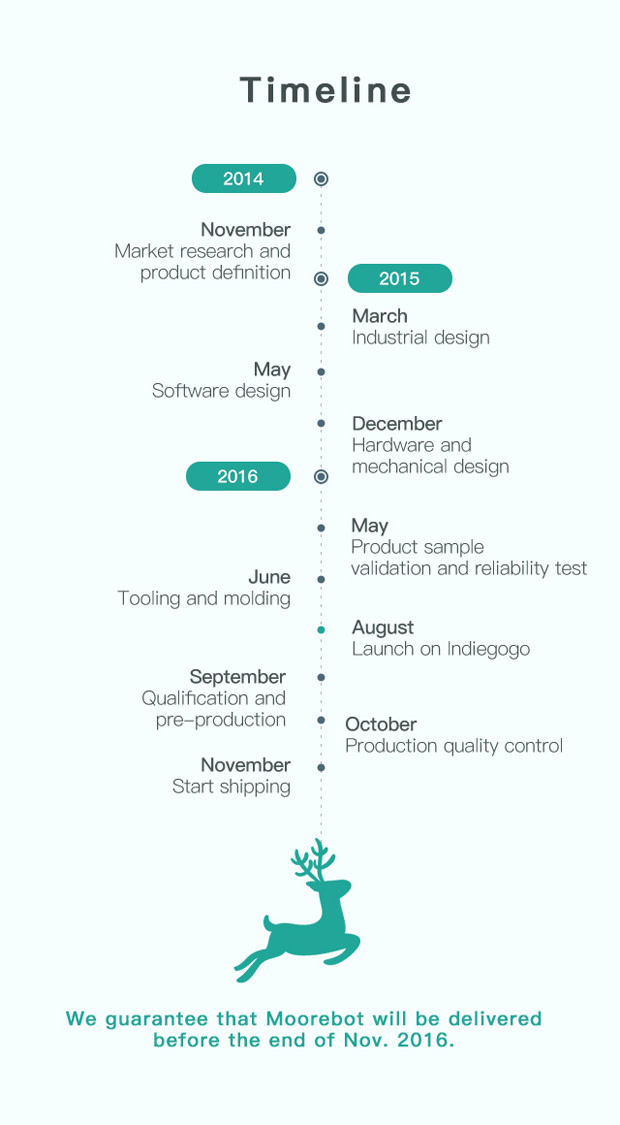 Team
At Pilot Labs, technology is not just about functionality. It's also about having fun and be entertained. Our team has dedicated the last 3 years to bring IoT technologies into everyone's daily life. Our distinguishing smart lighting project, "2500 moons in Yangzhou", is not only a technology breakthrough, but also a classic example for perfectly presenting culture and art through electronic devices. We took what we learned especially on the interactive user experience and put it all into our latest invention, Moorebot.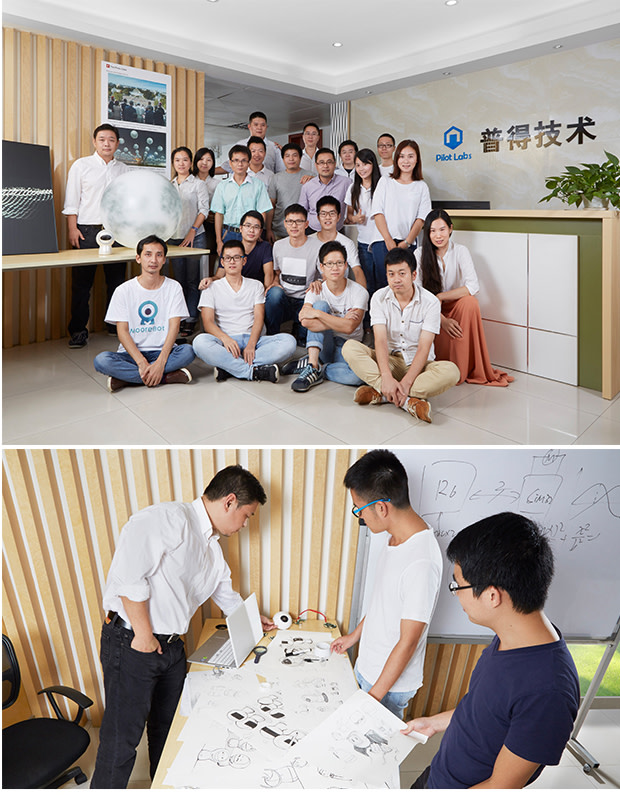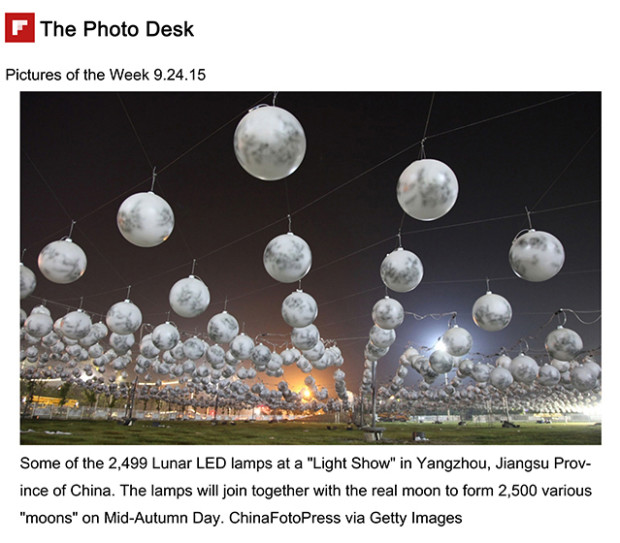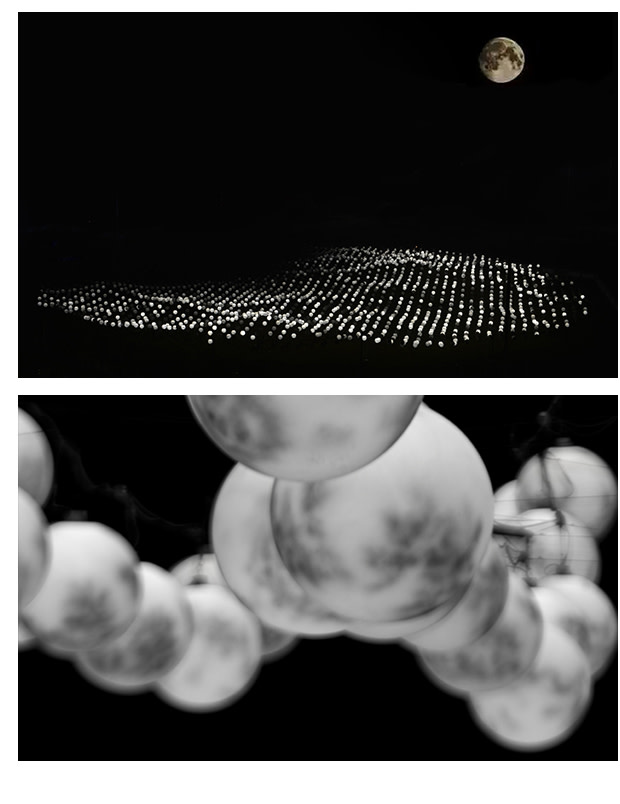 "2500 Moons in Yangzhou" is the world's first lighting show with visible light communication (VLC) technology. Cooperating with Mr. Zheng, Jianwei, the lighting designer for Bird Nest stadium, Water Cube center in Beijing and more lighting masterpieces, the project is widely reported worldwide. Through VLC technology, Pilot Labs made each "moon" out of total 2500 to tell one unique story about Yangzhou, a city in China with 2500 years of history.
FAQ
Is it for real?
With over ten top technology companies working together, basic model of Moorebot has been developed and tested. The campaign video is shot based on a real Moorebot. The robot sounds, the mechanical movement, and the LED display are real, and no animation or other special effect were used in the film. We will continue to improve the product and add new features. Delivery is guaranteed at the promised timeline. More features can be updated remotely based on firmware upgrade.
What languages does Moorebot support?
Currently, Moorebot supports American-accented English and Mandarin Chinese. More languages will be developed over time. We will keep the community posted.
How do I charge the battery?
Moorebot comes with universal AC adapter (85v ~ 240v). Plug type of US, UK, EU and CN will be automatically matched based on shipping address. The battery is automatically charged with adapter plugged in. Moorebot is designed to run on battery for over two hours.
Do I need Wi-Fi network?
Yes. Voice recognition in English entirely relies on internet. We are working on embedded voice recognition software with development partners. App controlled features reply on networking as well.
How is my privacy protected?
Our user's privacy is our top priority. Beside the fact that all robot's communication is encrypted with sophisticated encryption technology, the eye lid on the robot is specifically designed to cover the camera automatically which allows home users to easily distinguish whether the camera is on or not.
What does the cloud do? How does Moorebot respect my privacy?
Moorebot's cloud connections are for the purpose of understanding voice content or obtaining information such as local weather, news, and others in that nature. In the current version, user's audio and video data will not be sent to any outside servers. Photos and videos captured by Moorebot are stored in local Micro-SD card only. The remote access is based on peer-to-peer(p2p) connection without going through cloud servers.
Where can I download App for Moorebot?
Moorebot's App is available on Google Play for Android and App Store for Apple. Just search the keyword: Moorebot.
What is the size and weight for Moorebot?
Moorebot is 6.3 inch ( 16cm) in height with a 3.2 inch (8.2cm) diameter base, and about 1.7 lb (0.8Kg) in weight.
Does the robot have gender?
During this Indiegogo campaign, Moorebot is available in only white version. He is named "Mr. Moore" at the manufacture, and it is male with a boy's voice of about 6 year-old mixed with robot sound effect.
Can I rename Moorebot?
Out of box you can wake up Moorebot by calling him "Mr. Moore" or "Moorebot". Name can be changed by App. However, name with very common pronunciation may result in lower recognization rate.
Who designed the product?
We, Pilot Labs, conducted and managed all product definition, industrial design, hardware and software design. That's why we can stream line and focus on the key features through out the entire product development. Simplicity is a result of focus, and our focus is to bring value, convenience and fun through one magic eye and still leave endless possibilities open.
How are the web provided intelligence services – news, weather, games and stories?
We are working with several service providers. Our shipment of Moorebot will include real time local services for North American.
The price seems low. How did you do that?
We have invested heavily to lower unit cost from design to manufacture. For example, our tooling for plastic molding costs 3 times more than regular products just to get the unit cost down. Furthermore, this is Indiegogo only price. Moorebot's many features can be updated, improved and fine tuned by software. Our priority is to work with the community who are willing to try it out and provide feedback to us. That's critical for an interactive robot like Moorebot to succeed.
When can I receive Moorebot?
We expect to ship Moorebot no later than the end of November, 2016. Arrival time may vary depending on the region. For North America, it usually takes less than two weeks.
How can I contact your team?
For product related questions, you can contact [email protected].