iCrowdNewswire - Aug 17, 2016
Locoal Charcoal needs your help!
I divert organic waste from the landfill, eliminate methane and handcraft charcoal.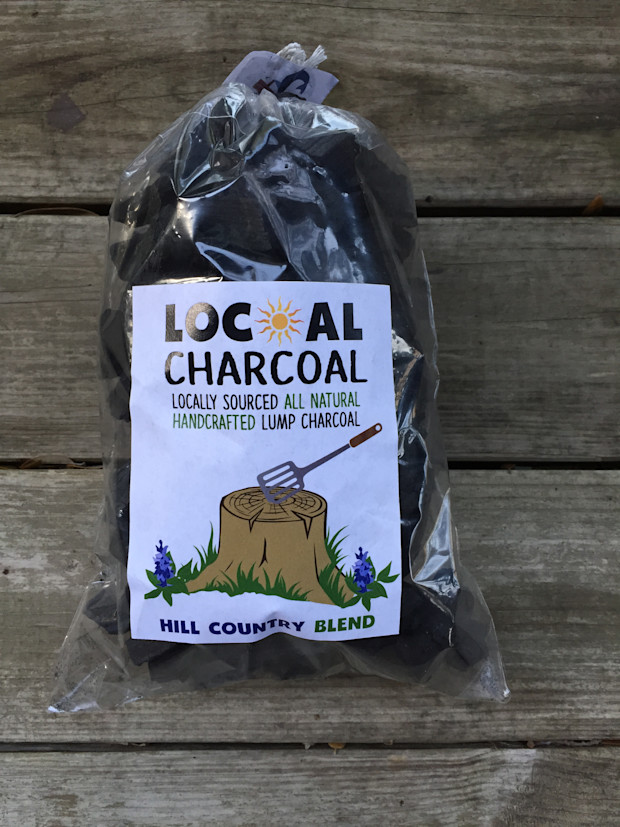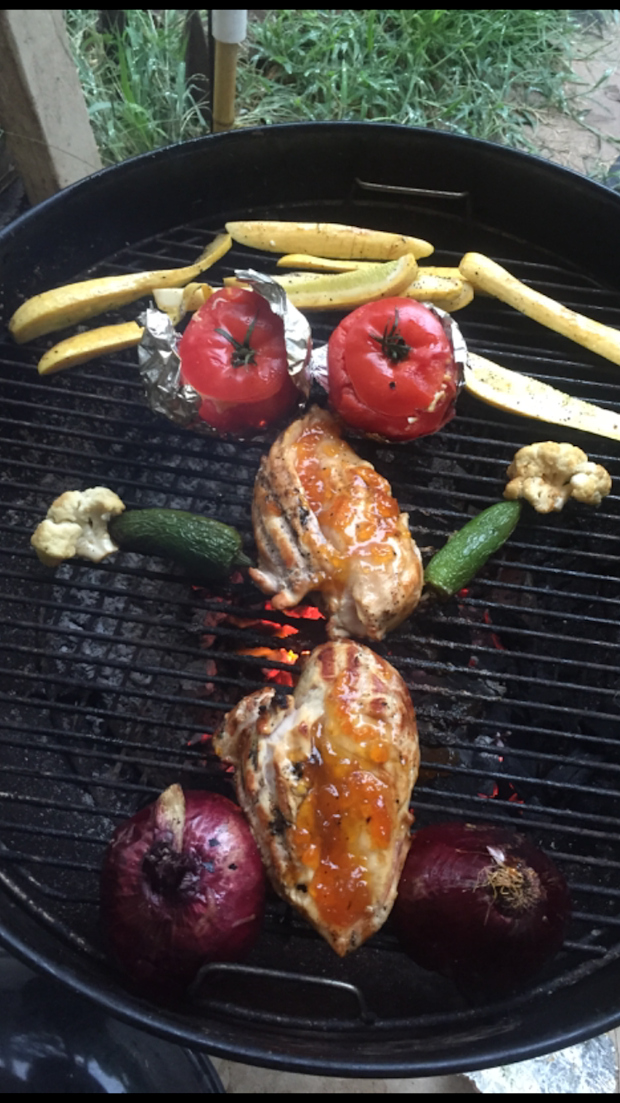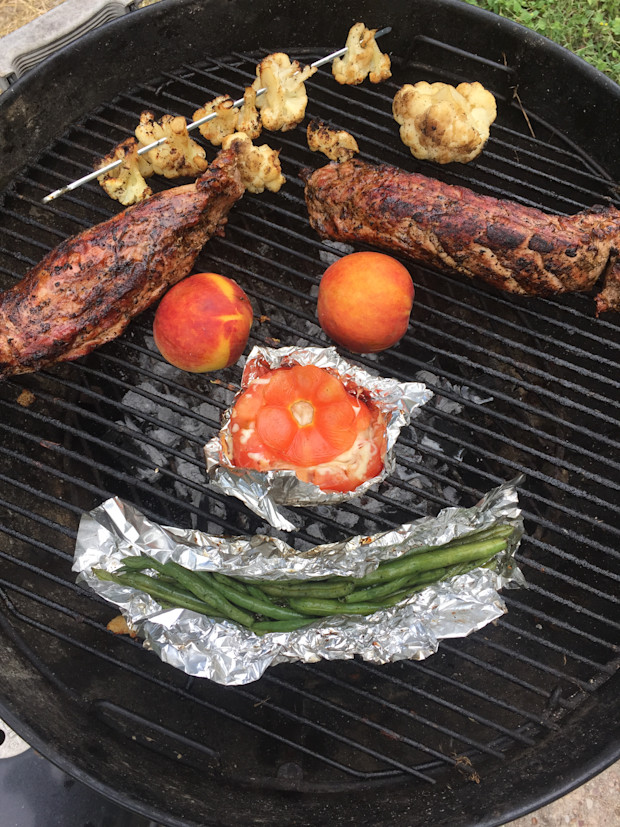 I divert organic waste from the landfill to create premium charcoal products. In partnering with sawmills, carpenters and landscapers, I have diverted thousands of pounds of organic waste from landfills producing locally sourced charcoal, and sell it as lump for grilling and biochar for agricultural uses. I built a fleet of homemade charcoal retorts, but I need a bigger retort. Watch my video to learn more.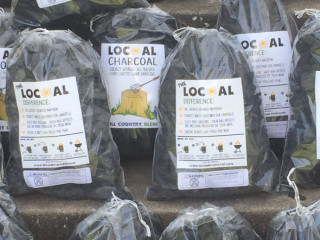 Locoal Charcoal
Hi my name is Petey! I was born and raised in Austin, now living in paradise on the lower Colorado River. Watching this city grow has made me aware of all the organic waste going to our landfills, so I have been diverting it to create premium products. My growth has allowed me to work closely with the City of Austin and University of Texas to demonstrate how we can make Austin the first carbon neutral city in North America.
I started this mission after an evening under a 180 year Native Pecan Tree. After asking her what her favorite band was, she replied the "Almond" Brothers and our relationship was established. I give her special thanks for the origin, and for most of the inspiration, I added the perspiration.
I have personally built a fleet of homemade retorts by diverting oil drums from the landfill, and have been producing daily for 8 months. These retorts are unable to keep up with the demand and I need a commercial retort. With a retort mounted on a trailer I can take it to waste locations and further reduce the carbon footprint coming from the development of Austin.
This campaign is designed to be a value driven crowd sourcing where you believe enough in me and my products to pre-purchase, to then be fulfilled at a later date. I will be working with a fulfillment company that will ship charcoal to fans across the nation.
There is too much organic waste going into the landfills, and I need your help to finance a commercial retort to offset as much as I can. This cannot be accomplished without your help.

My lump is a premium hardwood charcoal that lights faster and burns hotter and cleaner for a premium grilling experience. You don't need any chemicals to start it, and it burns at a much higher temperature to better sear your meats to maintain the moisture.

My biochar is a premium hardwood charcoal that has numerous gardening benefits including moisture and nutrient retention and a habitat for beneficial bacteria. One gram of biochar has the surface area of a tennis court, and helps plants grow bigger and healthier.
I need a larger retort to produce more charcoal.
A commercial retort mounted on a trailer costs $20,000. This retort would be able to produce hundreds of pounds of charcoal daily and divert over 2 tons of waste per week.
Rewards: (all will receive the shout out)
1 pound of carbon stored in your name and donated to the non-profit Urban Patchwork to use in elementary school gardens. – $2
3 pounds of carbon stored in your name and donated to the non-profit Urban Patchwork to use in elementary school gardens. – $5
Bag of lump charcoal and Locoal sticker – $10 + shipping
Custom Locoal reusable tote bag, bag of Lump and sticker – $25 +shipping
Tshirt and bag of lump and sticker – $50 +shipping
Tour of the grounds with stories of failures and success. Petey the Tour guide will share his property and show off Melissa, the native Pecan Tree where it all began. Will include appetizers over Locoal, paired beverages and desserts – $200/pp
Commercial Retort to your property and loaded up with a full batch of materials, (4) Locoal shirts, and a cubic yard of biochar delivered to you or donated to Urban Patchwork – $1000
The Impact
I have already offset thousands of pounds of organic waste from the landfill, and have developed relationships to provide a solution for dozens of dumpsters of organic materials to be diverted each week.
Each bag of Lump charcoal diverts 4 pounds of waste from the landfill.
Each Cubic yard of biochar diverts nearly a half ton of organic waste from the landfill.
Biochar stores carbon in the soil for decades. In addition to the benefits to the plants and water ways, carbon in a physical form will not be released into the air as a greenhouse gas.
The Locoal mission: Waste diversion, methane elimination and carbon sequestering while producing premium products.
Risks & Challenges
I was laid off last fall and I have put my blood, heart, sweat and savings into this business. Developing a brand, filing a trademark, networking sales and waste channels all while crafting a premium product has reinforced my beliefs, but I need your help to make my dreams come true.
For the past 8 months I have been waking up with the drive of diverting waste. Starting my morning chopping wood, eliminating greenhouse gases and producing charcoal, each ax swing inches closer to my goals of waste reduction and education of alternate waste solutions. I believe in my charcoal so much I have been brushing my teeth with it.
I have sold over 100 units without any negative feedback and great grilling results. However, scaling to more markets will require larger production.
A commercial retort can process 2 cubic yards of waste per day and create hundreds of units of lump charcoal, or equivalent of dozens of cubic feet of biochar.
Locoal products will be sold across Central Texas and provide a superior solution for grilling, gardening and greening our communities.
Locoal will plant 100 trees yearly to strive to be carbon negative.
Other Ways You Can Help
Do you grill, do you garden, do you want to save the world? Know anyone that does? Please tell them about my mission and how they can help.
Please share across all your social media platforms. I will be adding videos explaining the process and products, quotes and inspiration from the trees, and fun tidbits and images from my day.
This is a huge opportunity to pre-purchase a premium product to help me see my dream through. I'm not only the owner of Locoal Charcoal, I use my products for keeping my fridge fresh, grilling, cleaning water, growing better plants, drawing, and brushing my teeth.