iCrowdNewswire - Aug 16, 2016
Kenya Orphans & Vulnerable Children
Vision:
A bright future and productive lives and for orphans and vulnerable children(OVC) from slums and villages in Western Kenya.. There are two slum locations in Kenya you will be helping – The Mathare Slums in Nairobe and the Kisumu Slums OVC. Attached is a youtube video depicting the state in which the children are trying to thrive in the Mathare slums in Nairobi.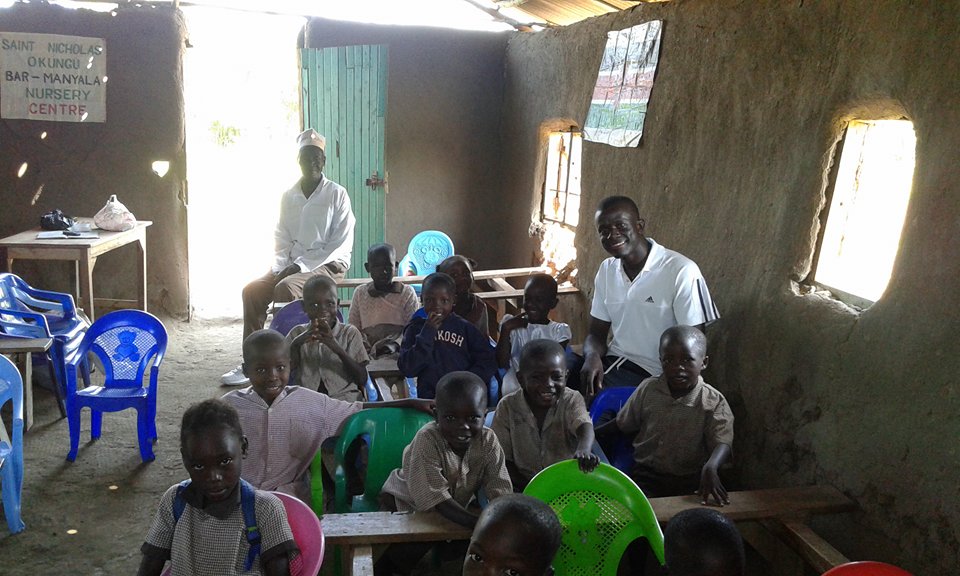 Attached below is a video I found relevent on the Kisumu location showing great challenges faced everyday by this community: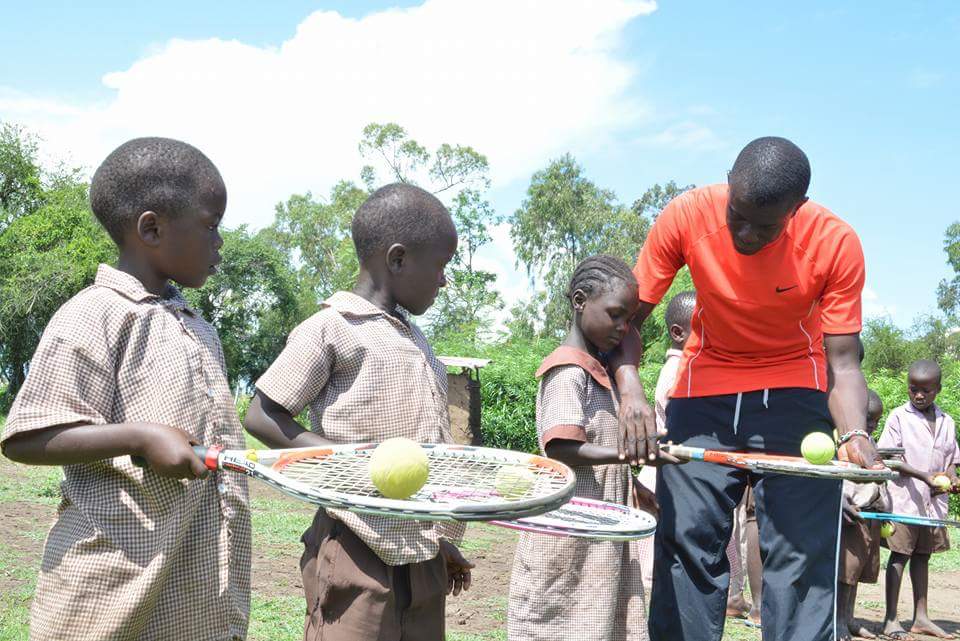 Mission:
To support and empower OVCs from slums and villages living in extreme poverty and enable them access clean water, robust health, quality education and different sporting activities for their nurturing of their talents and overall wellbeing.
Who We Are:
Hallo! My name is Jennifer Smith. I was introduced to the CEO of this orginization, Collins  & his vision and passion + seeing the childrens smiling faces throughout their hardships really touched me and I felt compelled to offer my help in the means of networking via GOFUNDME. This orginization is regestered with the office of the District Gender & Social Developement Officer (DGSDO) in Kenya with a Certificate of Registration of Community Based Originization (CBO) –  Shining Hope Organization (SHO) is a charitable organization founded in the year 2006 – (similar to a non-profit org in the US). It was founded by Collins Odhiambo Agwanda while he was still in high school. His action to form the organization was impelled by  first- hand knowledge experience of the day to day challenges experienced by disadvantaged children in the Kisumu slums. These were mainly challenges relating to reliable and affordable access to water, health and quality education.  The founder, therefore, started SHO by mobilizing another volunteer to work alongside him in attempting to address the challenges identified in the slums of Kisumu and his home village – Otonglo village.
To this day, the 2 volunteers continue to run SHO. They are gradually winning more and more support from among the target communities and individuals as well as corporate sponsors. The support has been spurred by benefits arising from SHO's flagship projects which include the Victoria Talent and Sports Academy (VTSA) which comprises Victoria Tennis Academy and Elora Academy (EA). VTA and EA have both demonstrated commendable results, evidenced by the performance of their students/trainees both on the tennis court and in the classroom.
This has provided new supporters with a convincing preview of SHO's long term vision of 'A bright future and productive lives and for OVCs in Western Kenya's slums and villages'.
So despite the formation of the organization having been a response to the plight of orphans and vulnerable children in slums and villages in Kisumu City-Kenya, SHO is already transcending the borders of Kisumu County to other parts of Western Kenya and beyond.
(JEN): To give you all some furhter information, In my conversations with Collins, I understand that $1.00 US dollar is equal to roughly 95 KES (at times shooting up to 100KES). Their not-so-clean water also cost money to obtain + it takes retreiving the water from far away places in the city. Collins goal is hoping to obtain land and a classroom. The cost of the land varies, and my goal in raising 10k through gofundme is to provide One classroom that is Permanent to the Elora Academy Students. They are currently raising money for land which can range anywhere from 45k US dollars, therefore ANY amount will help the cause, even if  only 5$ (the minimum that gofundme allows)! – Give these children hope, of any amount!  All funds will be sent directly to the orginization via Western Union or MoneyGram – This is how funds are typically received by Collins as the orginization unfortunately doesnt have a PayPal or other electronic money transfer as most would need a US Bank account in order to open an account – Collins is also linked to the GOFUNDME for withdrawels. I have tons of pictures of the smiling beautiful children, as well as the certificate for orginization below! If you have any further questions, feel free to reach out to me on Facebook or my email – jenjenjens@gmail.com – or to Collins on facebook or email!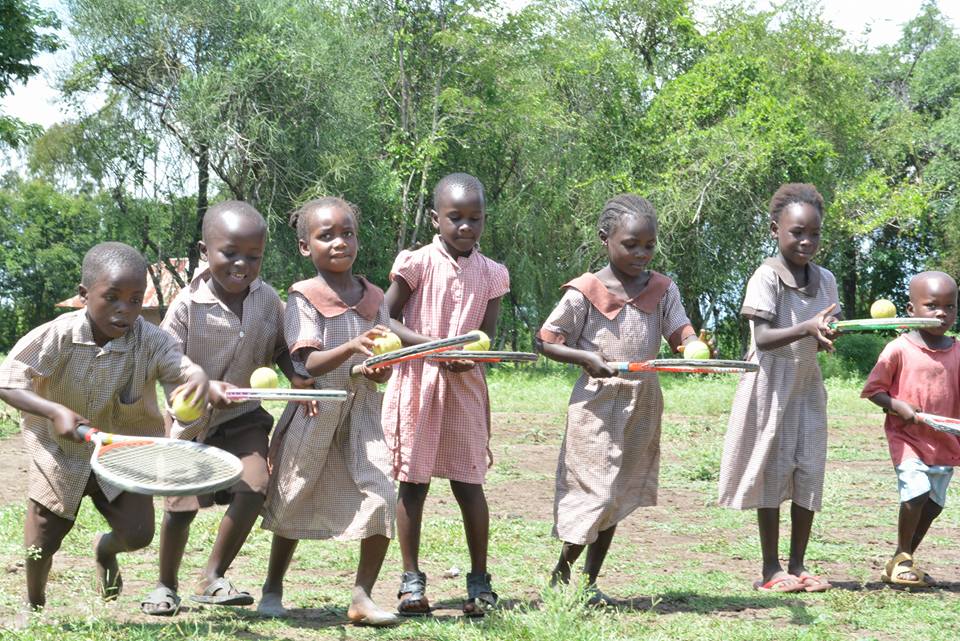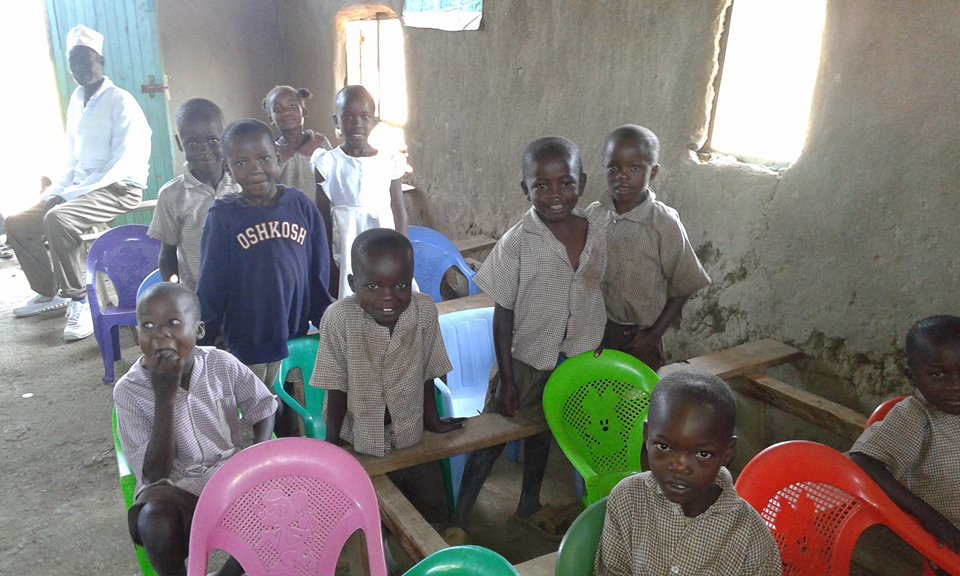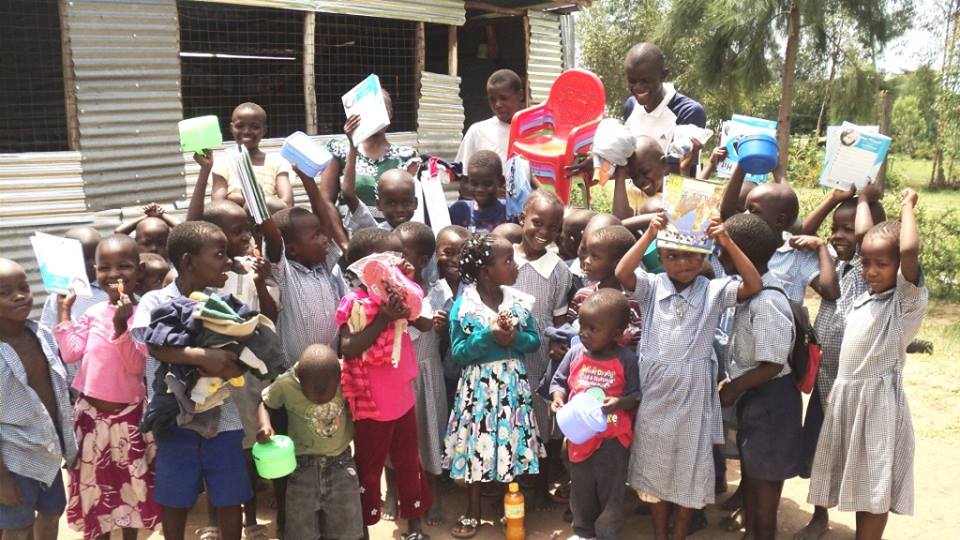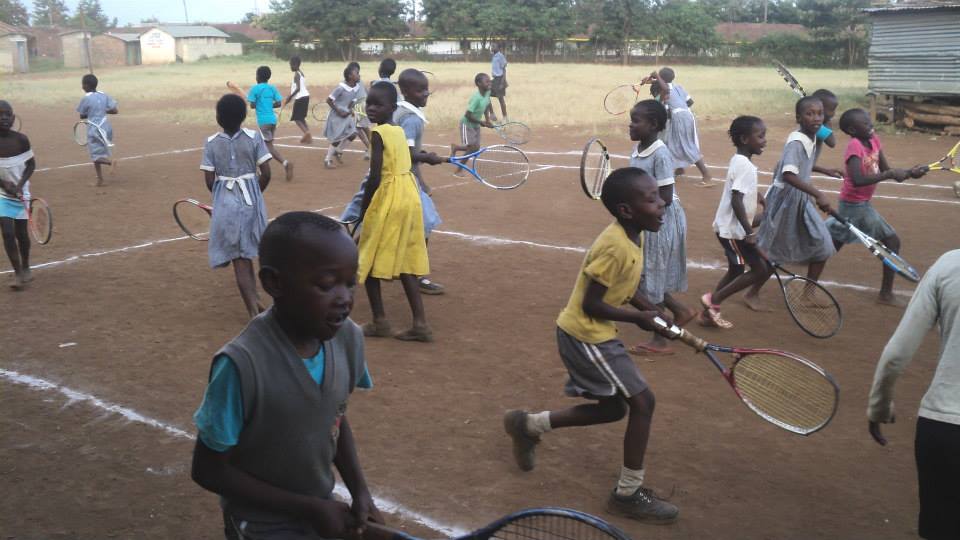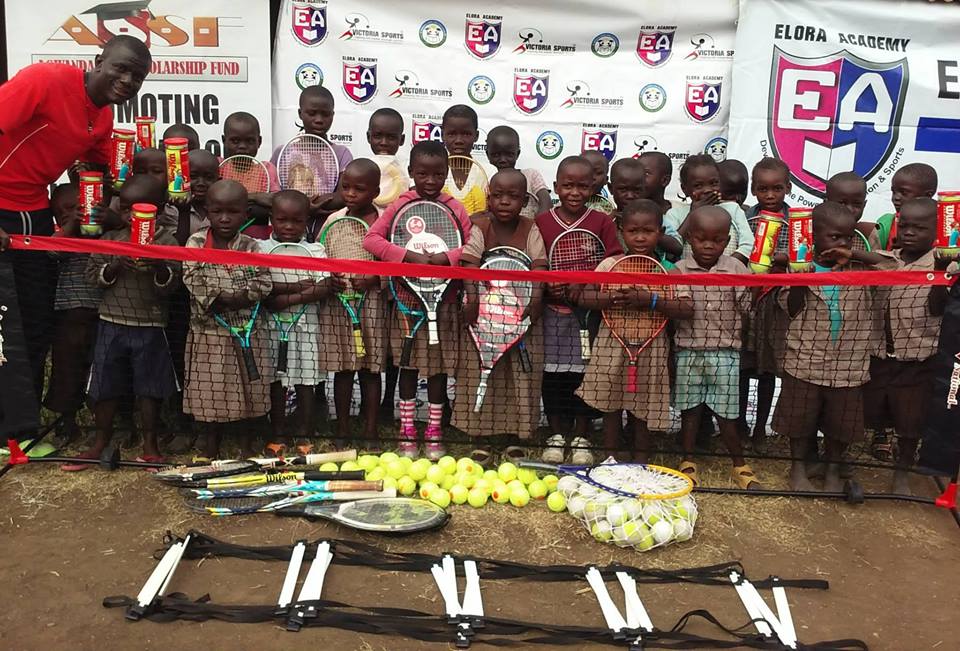 Aims and objectives:
To support OVCs (Orphans and Vulnerable Children) in acquiring quality education by providing free academic and sports materials such as uniforms, books, meals, shoes etc;
To identify, develop, nurture and expose sporting and educational talent among the orphans and vulnerable children in Kisumu and Western Kenya;
To develop and maintain different sporting events facilities for OVCs;
To promote drug abuse, HIV/AIDS awareness, care and support among OVCs;
PROJECTS:
1.        ELORA ACADEMY
Elora Academy (formerly known as Shining Hope Talent Academy) is a premier educational and talent nurturing institution located along Kisumu – Busia Road, a 10 minute drive from Kisumu International Airport, Kisumu City-Kenya.
The academy offers educational scholarships, while also nurturing and providing exposure for talented OVCs from slums and poor families. These OVCs are provided with shoes, academy uniforms, sports equipment and lunches in addition to academic training supported by various sponsors.
Even though the government of Kenya introduced free and compulsory education, this has not effectively addressed the plight of OVCs in slums and villages across Kenya, since other basic learning materials are also needed to facilitate the effectiveness of this programme. Many orphans and vulnerable children in slums and villages cannot afford uniforms, shoes, academy bags, supplementary reading materials which are required in academies.
Furthermore, biting hunger in the slums and villages also contributes to a high drop-out rate as no child can attend class on an empty stomach. EA continues to play a lead role in addressing these challenges.
Indeed, EA can claim to have already secured the lives of at least 60 students, towards a better future by protecting them from possible rape, drugs, prostitution and other anti-social activities, by providing them with a credible path out of the slum  and a firm educational foundation.
2.        WHY SPONSOR A CHILD AT EA?
All children affiliated to EA rely on sponsorship for their tuition and upkeep. Once a child is sponsored, they are guaranteed food every day, good clothing, academic and sporting materials. Without sponsorship, the children are dependent solely on the relatively scarce funds available within the academy.
Deciding to sponsor a child can change both your life and that of the child. You may choose a specific child to sponsor or let us choose one for you. We will send you information about your child every six months. We also encourage you to communicate directly with them via simple letters and pictures.
Our Sponsorship Programs allow a surrogate family to help support these children financially and emotionally. For some orphans, yours may be the only family they will ever have to call their own!
How It Works:
EA only assigns one sponsor per child, which allows the development of a personal one-on-one connection. As soon as you sign up as a potential sponsor, we will email you a package with information and a picture of your child as well as information about the Sponsorship program and how you can get more involved.
We will update you throughout the year about how your child is faring both at school and at home.
You can support us by:
1.) Sponsoring a child
2.) Support teaching staff salaries
3.) Support Cooking staff Salaries
4.) Support Feeding Program by donating food-stuff like corn, beans, rice, oil, sugar and salt
5.) Support our fuel-wood stock
5.) Donate chairs, desks, books, clothes
7.) Support our publicity campaign materials-brochures, posters, T-shirt
8.) Fundraising for program specific events.
3. VICTORIA TENNIS & SPORTS ACADEMY (VTSA)
In Kenya and in other developing countries, tennis has been known as a game for the affluent in society.  The underprivileged children and youths for years have not embraced the beautiful game.
The scenario has branded tennis as the exclusive preserve of the rich. High profile academies and high cost of educational institutions continue to patronize the game possessively. Victoria Tennis & Sports Academy has been established by SHO to mainstream the training of underprivileged children as a way of enabling broader accessibility to quality education and the game by slum children and youth in Kisumu County and Western Kenya.
Our core business and shared value will continue to be identifying, developing, nurturing and exposing tennis talent and quality education among the poor and disadvantaged. VTSA aims at cascading tennis and other sports to the underprivileged. The majority of children hail from its physical bases of Pandpieri Primary Academy, Migosi SDA Primary Academy, Kapsoya Primary Academy, Kosawo Primary Academy, Elora Academy, Ezra Gumbe and Migosi Primary Academy.
VTSA's strategic focus is to engage professional teachers, coaches and technical managers to run training clinics for VTSA's children  on a regular basis.
In this way, quality education and tennis will gradually be rolled out promising beneficiaries to realize SHO's vision of empowered OVCs! The young VTSA initiates are already making an impression in local and national competitions. The focus is now on international exposure.
HOW YOU CAN HELP:
-Sporting Equipment
-Well-wishers, clubs, institutions, companies and academies can help our OVCs by donating sports equipment.
-Sponsor a child
-You can donate funds SHO or sponsor a child. The funds will provide uniforms, shoes, books, meals and participation in different sporting events.
-US$ 120 per month will sponsor a child.  This works out at US$ 1440 per annum.
-Fundraising (Here we are guys and gals!!!)
-Well-wishers, clubs, institutions, companies and academies can help to fundraise for our activities. The funds shall be spent on: Expanding the construction of the academy, purchase of books, food, shoes and uniforms for the OVCs we support. This will also enable initiation of income generating projects for the academy's long term sustainability and the organization of sporting events.
VOLUNTEERS
We are always on the lookout for volunteers in teaching, sports coaching and internship in SHO.
Mentors
As a volunteer you will be a mentor by becoming a big brother or sister to kids in Shining Hope Talent Academy. You will work alongside local staff to help with classroom teaching and homework help, childcare, and the daily operational running of the Shining Hope Talent Academy. Volunteers are also encouraged to initiate their own work by organizing arts and crafts, music, dance, games, sports activities, and day trips for the children.
This role is suitable for a caring, motivated, and self-directed person who has a love for children and has childcare experience.
Teaching
At the Shining Hope Academy, volunteer teachers can teach core subjects, such as English, mathematics, science, social sciences, and can initiate extra-curricular activities.
Volunteer pre-academy teachers will teach basic English skills and carry out basic childcare duties. This role is suitable for a caring, motivated, and self-directed person. A teaching qualification is not required (except for secondary teaching) but volunteers need to be confident in the above subjects and preferably have or be studying towards a university degree.
HIV/AIDS
Kenya has been hit hard by the HIV/AIDS epidemic with approximately 1.25 million adults and over 100,000 children infected. The aim of the HIV/AIDS awareness program is to decrease the spread of HIV through raising awareness and education, increasing access to homecare, and providing emotional support to those affected by HIV/AIDS within the community.
Volunteers have the opportunity to work in a community HIV/AIDS organization to assist with homecare visits to HIV positive people, and educate and counsel community and academy groups and individuals.
Medical/healthcare
Medically qualified volunteers may support SHO by sharing your medical skills and working alongside local staff to provide those in need with basic medical care. Volunteers have the opportunity to work in the areas of general medical practice, maternal health, minor surgery, and laboratory work. This role is suitable for self-directed, caring people who are medically qualified.
Sports Coaching and Camps
Volunteers (Coaches, students, individuals) in different sporting activities (tennis, golf, swimming, soccer, baseball, basketball, chase, badminton, cricket, rugby etc) are encouraged to come to and help at Elora Academy by offering quality and performance coaching to the promising and talented players at the academy.
Sports coaching volunteers will also have the opportunity to run different camps across the slums and public schools in Western Kenya region to help in talent search.
CONTACT US
Shining Hope Organization
P.O. Box 3777-40100,
Kisumu City-Kenya
Mobile:
+254(0)722 713 470
Email: 
info@shininghopekekenya.org
shininghopekenya@gmail.com
WEBSITE: www.shininghopekenya.org – PLEASE NOTE: As of JUNE 2016 this website is no longer activated as the orginization needed 100$ US dollars to renew the site.
FACEBOOK: www.facebook.com/shininghopeforkids