iCrowdNewswire - Aug 15, 2016
Base Build-out
Base Build-Out: Make Space For Seattle Artists.
This summer, Base is opening a creative space in Seattle's Georgetown neighborhood. Our 2,000 square foot room will have a sprung floor, 18-foot-high ceiling, light and sound systems, natural light and a seating capacity of 99. But we need your help! By joining the Base Build-Out campaign, you'll help turn our gorgeous raw space into an extraordinary place to make art!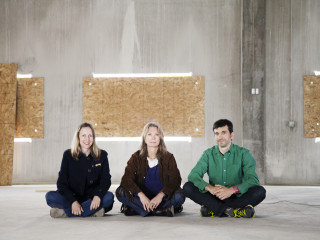 Help Base Make Space!
Seattle artists are feeling the squeeze. Rents keep rising and rehearsal space gets harder and harder to come by.
We're Dayna Hanson, Peggy Piacenza and Dave Proscia, co-founders of Base. For years we've dreamed of creating an artistic home for our work. But what we're building is even more awesome—a home we can share with the community.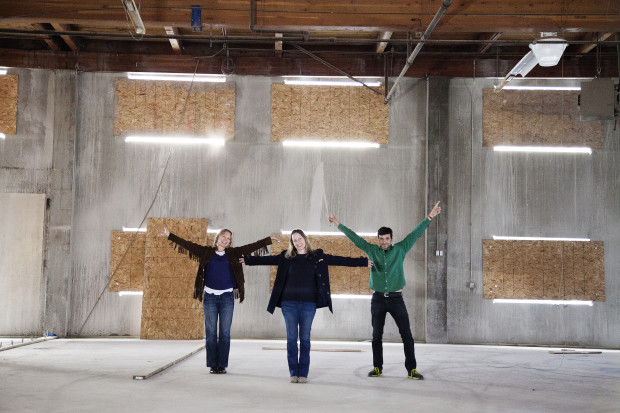 Base's mission is to elevate risk and invention in dance, theater, performance and multidisciplinary art. To be a platform for developing and publicly sharing original work. To address experimental artists' needs for time, affordable space, creative freedom and critical discourse. Starting this summer, Base will offer residencies, affordable rentals, performance opportunities and more.
But we need help to get Base up and running. We've already gotten valuable financial and in-kind support from a remarkable and generous group of individuals; now we're turning to our broader community for help with our build-out. Your contribution to the Base Build-Out campaign will help us get lights in the air and the perfect amount of spring in the floor—and everything in between:
Dance floor
Grid
Sound system
Light board and dimmers
Lighting inventory, including LED and conventional lighting instruments
Risers and seating
Soft goods
Our Story
Base Co-Founders Dayna Hanson, Peggy Piacenza and Dave Proscia go way back. Peggy and Dayna have been working together since 1992! Dave joined us on Dirty Work, a 33 Fainting Spells piece that appeared at On the Boards in 2001 when Dave ran OtB's Studio Theater. Since then, the three of us have worked together on many projects, including the 2013 feature film, Improvement Club.
We founded Base to answer our need for a creative home. But we're not the only ones who need space—Seattle is teeming with artists at all stages of their careers, most of them in a constant hustle for a place to work. With Base, Seattle's space hustle is going to get a little easier.
Our Goal
We need to raise $9,500 to transform Base from a gorgeous, raw room to a phenomenal space to work, rehearse, connect and perform. Every penny we raise will go toward outfitting Base with the technical elements needed to make it a versatile, highly functional space for Seattle artists.
When you contribute to the Base Build-Out campaign, you get our everlasting gratitude, broadcast on social media. Gifts over $100 get you invited to the special pre-funk portion of our Soft Opening Party on August 21, 2016. Not only that, but you also get a tax-deduction for your donation—because Base is nonprofit. But we think the best reward is knowing that you're helping preserve creative space in our fast-growing city—and elevating freedom, experimentation, rigor and grit in the cultural ecosystem of the Pacific Northwest.
Risk and Reward
We're not developers or business people. Reflecting on our own needs and values as artists, we took a leap of faith, creating something that we could share with other artists. We're throwing everything we've got at this endeavor, but it's not enough. We need the support and participation of our community.
Impact
By joining the campaign you're taking a stand for artists in Seattle. You're helping make this place more livable for dance and performance makers at a time when the priority seems to be decidedly otherwise. If a lovely, spacious place to work in South Seattle sounds nice to you, why not help build Base? Do you like the idea of artists taking agency in our fast-developing city? Join the Base community with a contribution now.
Strapped? You can still help!
Maybe you're in a position to donate $1,000 to the Base Build-Out campaign. That's amazing! Maybe $10 sounds more like it—that's awesome, too! If now isn't the time to make a financial gift but you still want to help, we'll take it:
Help generate momentum by telling your friends about the campaign (use the Indiegogo share tools)!
Volunteer at our soft opening party August 21!
Power the Base Build-Out by donating your sweat and skills!