iCrowdNewswire - Aug 14, 2016
North American Thebaid Photographic Pilgrimage
Help launch a 2-year expedition to photograph Orthodox monasteries across the USA & Canada.
The North American Thebaid is a 3-year photography project, during which I will be traveling to dozens of Orthodox Christian monasteries in the USA and Canada to create numinous images of the monastic life, to convey through visual means the unseen spiritual life of monks and nuns of North America. This unique pilgrimage will result in a fine-art coffee table book in 2018. I invite you to support this project with your donations and prayers, and join me on the journey!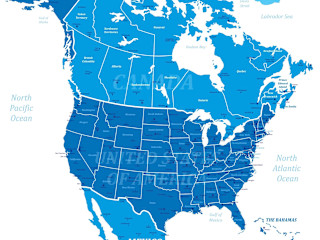 Summary
The North American Thebaid is conceived to be both pilgrimage and publication, resulting in a large-format coffee table book of fine art photographic images, with select, inspiring texts, covering as many of the Orthodox Christian monastic settlements in North America as God allows.
My plan is to travel over approximately a two-year period, staying for a few to several days at a time at various monasteries and sketes, living, praying and working with the monastics, while creating numinous, compelling images of the sacred space, the grounds, the life and the worship of these communities.
In between my stays at monasteries, I will be presenting the "work in progress" at churches, helping foster connections between parishes and regional monasteries, and by the entire endeavor, helping to expand the mission of the Orthodox Church in North America.
Sample images and prototype book with examples of my landscape photography are available for review at the Project website, thebaid.org.
Established with the Blessing of His Grace, the Right Rev. +Paul, Bishop of Chicago and the Midwest, Orthodox Church in America, the North American Thebaid Project is a Non-Profit Organization registered in the State of Alabama, with tax exempt 501(c)(3) status pending.
What is a 'Thebaid'?
The original "Thebaïd" was the Egyptian desert where 4th century Christians went to flee the world and devote themselves to seeking God in prayer and solitude – the first monasteries were born there. A thousand years later there developed a "Northern Thebaïd" in the north of Orthodox Christian Russia, stretching from the Gulf of Finland eastward across Siberia to the Pacific coast. Then in the late 18th century, Russian monks from Valaam Monastery (in Lake Ladoga north of St. Petersburg) were sent as missionaries to bring the Orthodox Christian faith to Alaska and North America. Now there are over seventy monasteries here.
So, as I was deciding on a name for this project, the term "Thebaid" clearly stood out with its powerful significance throughout Orthodox Christian history.
Inspiration
The inspiration for this project springs primarily from the example of seminarian Gleb Podmoshensky, whose 1961 pilgrimage to monastic sketes and settlements across the United States, Canada and Alaska, and his photographic slide show from these visits, had an inspiring and pivotal impact on a certain young man: Eugene Rose.
Gleb titled his presentation, "Holy Places in America," and described his encounter with Eugene as follows:
Before Eugene's amazed expression, Gleb recalls, "a new world of Apostolic Orthodoxy revealed itself. Color icons and portraits of saints and righteous ones of America; scenes of Blessed Fr. Herman's Spruce Island in Alaska; renewed miracle-working icons that had been brought to America from Shanghai; abbesses and schemamonks in America; Canadian sketes; Holy Trinity Monastery and New Diveyevo Convent in New York, which brought the tradition of the Optina Elders to America, and so on. I gave a brief explanation of the slides, and of the phenomenon of the martyrdom of Holy Russia. Finally I told of the martyric fate of my father and its consequences, which had brought about my conversion to Christ and had eventually brought me here…
"The lecture was finished. My host, Eugene Rose, the future Fr. Seraphim, drawing in his breath, said, 'What a revelation!'"
— Excerpt From: Hieromonk Damascene, "Father Seraphim Rose: His Life and Works," Chapter 22, St. Herman of Alaska Press, Platina CA, 2012-01-01, iBooks edition.
As is well known, Eugene and Gleb co-founded, with the blessing of St. John Maximovitch, Archbishop of San Francisco, a missionary brotherhood, bookstore and printing press under the heavenly patronage of Elder Herman of Alaska. This led to the founding of the St Herman of Alaska Monastery in the tiny hamlet of Platina, in the rugged wilderness of Northern California, with Eugene and Gleb tonsured as monks Seraphim and Herman.
(continued below…)
There is much more below on the purpose and inspirations behind the North American Thebaid Project, but first I want to share with you our budget, funding and rewards program.
Funding & Support: What We Need & What You Get
Because this is a multi-year project, it made sense to break down the expenses into smaller units, and to diversify our fundraising methods. This flexible approach also enables us to assess the project and fine tune it along the way as we reach specific goals and milestones.
Not all of the budget line items are required at the start of the Project. (For instance, only one pair of tires needs to be replaced at this point in time!) And, as you'll see below, there is a three tier set of options for photographic equipment.
CATEGORY 1 – TRAVEL, LODGING, LIVING EXPENSES (3-Year Duration)
Travel costs based on:
$3.00/gal gas (currently lower),
30mpg avg. hwy. mileage,
$120/night for misc. hotel stays,
$20 per diem for meals (during travel periods only),
8 hrs driving per day; approx. 500 mi/day.
19,200 miles total, per projected itinerary for continental US and Canada (see Itinerary pdf on project website)
Travel Budget:
$1920.00 – gas
500.00 – new tires
600.00 – servicing/oil changes
1000.00 – unexpected repairs/maintenance
6600.00 – 55 motel stays in-between monastery visits (est.)
2500.00 – est. travel expenses for Alaska pilgrimage (incl. roundtrip airfare $799)
1400.00 – per diem for meals on road, plus misc cash expenses
28,800.00 – living expenses (non-travel expenses for entire 3-years of project duration) – includes:
Rent and utilities at current location, $575/mo. = $6900/yr
groceries and supplies for non-travel periods, $1000/yr.
mobile phone w/data plan, $50/mo., $600/yr.
auto insurance, $50/mo., $600/yr.
AAA Premier Membership, $149/yr
clothing & misc., $500/yr.
2400.00 – storage fees for 2-yrs for personal belongings
$ 45,869.00 – TOTAL FOR TRAVEL, LODGING, LIVING EXPENSES (3-years, average of approx. $15,300/yr)
CATEGORY 2 – EQUIPMENT, TECHNOLOGY
ABOUT THE EQUIPMENT BUDGET:
In addition to being a photographer, I have worked in photo retail for most of the past 32 years. I made my equipment selections for the Thebaid Project based on my research and hands-on experience over the last eight years especially, and am extremely confident about selecting Canon digital cameras for this project.
The Canon EOS 6D is a 20.2 megapixel full-frame DSLR with excellent low-light focus technology and image quality, plus has a "silent" shutter mode especially conducive to liturgical photography. Canon optics are excellent as well, and Canon is chosen by many professionals the world over.
You will notice that for certain items I have specified "used" or "refurbished" options. Again, with my experience and contacts in the photo retail industry, I feel 100% confident in choosing used or refurbished lenses or cameras in certain categories. They come with warranties, and offer sometimes substantial cost savings, helping to keep our expenses down.
You will also notice we have a 3-tiered listing of photographic and technical equipment. This is designed to provide a flexible working budget, enabling us to launch the project even if we don't reach our initial crowdfunding goal. Basically, we have a "Plan B" and even a "Plan C", in case fundraising gets off to a slow start.
The "Essential" equipment is the bare minimum required for photography to begin. "Primary" equipment includes additional lenses for low light, wide perspectives, and other uses, and other necessary tools. If we raise enough funds to support the Primary equipment purchases, we can realize 85% of the scope of our creative vision for the project. "Secondary" items complete the technical "wish list", enhancing the ability to create a wider range of dynamic, compelling images, as well as having backup equipment in case of major malfunction. Here is the breakdown:
A) Essential: $2350 – Camera and zoom lens with minimal accessories and full-coverage extended warranty:
Canon EOS 6D w/24-105 f/4L USM : $1999.99
3-Year Extended Warranty (up to full replacement if damaged): $199.99
misc: camera bag, memory cards, batteries, tripod, monopod, filters, etc.: $150
B) Primary: $3319 – Secondary camera converted for infrared photography; two specialized lenses for wide angle and low light; fine-art archival printer, additional important accessories:
Canon EF 17-40 f/4L USM (Used): $619
Canon EF 50 F/1.4 USM (Used): $278
Canon EOS 5D Body (Used): $449
Infrared Conversion for EOS 5D: $350
Canon Pixma Pro 100 Printer: $75
HDR software & misc: $99
2TB External Hard Drive: $139
Adobe Photoshop & Lightroom CC (annual plan for 3-years of project): $360
Dropbox Pro – 5 years (on the road backups of images, file sharing): $600
misc: memory cards, batteries, tripod, monopod, filters, etc.: $350
C) Secondary: $2819 – Backup camera with full-coverage extended warranty; specialized lenses (portrait, and tele-zoom); digital projector and screen for parish presentations:
Canon EOS 6D Body (Refurbished): $1099
3-Year Extended Warranty (up to full replacement if damaged): $169
Canon EF 85 f/1.8 USM (Used): $299
Canon EF 70-200 f/4L IS USM (Used): $792
Epson Digital Projector: $330
Projection Screen: $130
$8,488 – TOTAL FOR PHOTOGRAPHIC & TECHNICAL BUDGET
CATEGORY 3 – CROWDFUNDING REWARDS FULFILLMENT:
$2500 – paper, inks, mats, for fine-art prints for Tier 3, 4, 5, 6, 7 & 8 supporters
$5000 – shipping & handling for crowd-funding reward fulfillment (for an estimated 500 supporters)
$7,500 – TOTAL FOR REWARDS FULFILLMENT
$61,857 – TOTAL BUDGET FOR TRAVEL, PHOTOGRAPHY, REWARDS: CATEGORIES 1, 2 & 3
Fundraising Components, Schedule and Duration
PHASE 1: JULY-AUG 2016 – Crowdfunding for 2016-2017 — Target: $15,000 — Reaching this goal will fund the project from September 2016 well into 2017.
PHASE 2: MARCH-APRIL 2017 – Crowdfunding for 2017-2018 — (If Needed) — Some crowdfunding projects exceed their goals, and we certainly hope for a strong positive response to this initial Thebaid Crowdfunding Campaign. However, if needed, our business plan calls for a second crowdfunding campaign in Spring 2017 to support travel through the end of 2017 and into 2018.
PHASE 3: JULY 2017 – GRANT APPLICATIONS – In addition, pending approval of our 501(c)(3) tax-exempt status by the IRS, we will be applying for grants from foundations known for their support of Orthodox Christian organizations, beginning in mid-2017.
PHASE 4: ONGOING, JULY 2016 through Mid-2018 – BOOK PRE-SALES: Pre-sales of the book will help complete funding of the travel & photography, as well as cover the actual publication costs of the book itself. There will be two versions of the finished book: the hard-cover/cloth-bound first edition, and a special "Founding Subscribers' Limited Edition" in bonded leather. This Limited Edition will be signed and numbered, and limited to 500 copies, (See below under "Perks" for more details.)
PERKS: Our thanks and your rewards for supporting the Thebaid Project
Like the Thebaid Project itself, our crowdfunding model seems to be unique in the Orthodox world. By providing even $10 level donors with rewards in appreciation for support, the crowdfunding campaign is about much more than raising money for the Project. We believe very strongly in the missionary aspect of this project, in making sure every supporter feels included and rewarded, with the hope that people and parishes will truly become energized and involved through this. We are seeking not just donors, but fellow "Thebaid Pilgrims" who will support my journey in making these photographs and resulting book, and who themselves will expand their visits to and support of Orthodox monasticism in North America.
Because we have already received questions about and commitments for multiple copies of both the standard hardcover edition, and the Special Founding Subscribers' Limited Edition in Bonded Leather, we have created special reward levels for multiple copies, which present significant savings over the single copy reward levels.
Perks (rewards), in ascending order: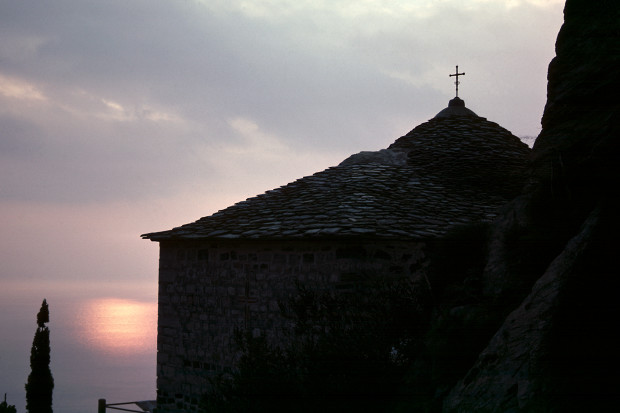 Sunset at St Anne's Skete, Mount Athos, Greece; © Ralph H. Sidway, 1987. (One of the Mt. Athos images included in the $10 and $25 Perks.)
$10 — Back the North American Thebaid Project at the $10 level, and receive 3 high-resolution digital files of photographs of Mount Athos by Ralph H. Sidway. Suitable for prints up to 8×10, also for computer desktop/wallpaper images (delivery, September 2016, digital format). Plus our thanks and public recognition here and on the Project website at thebaid.org.
$25 — Back the Thebaid Project at the $25 level and receive 'Pilgrimage to the Holy Mountain', a Photographic eBook of Mount Athos (PDF format for iBooks, Kindle and other apps), featuring dozens of photographs of Mount Athos by Ralph H. Sidway (estimated delivery, October 2016; PDF digital format). PLUS receive the Perk for the $10 level, AND our thanks and public recognition here and on the Project website at thebaid.org.
BONUS PERK ADDED AUGUST 1, 2016: In addition to the existing rewards, all current and future supporters at $25 and up will also receive the eBook edition of my 2014 book, Pursuing the Light – Forty Years of Photography. This career-spanning retrospective of my landscape photographs over the last four decades, features over fifty of my finest images, many of which have been selected for juried exhibits and won awards at shows from the Southeast to the Midwest. More info in the Updates tab. View the book preview and explore many of the images here. (Estimated delivery, October 2016; PDF format for iBooks, Kindle and other apps).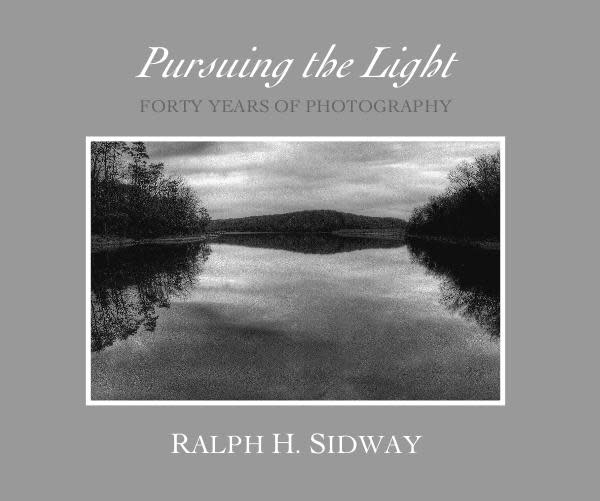 Cover of 'Pursuing the Light' eBook – the New Bonus Perk for supporters at $25 and up. (See text for details.) © Ralph H. Sidway, 2014.
$50 — To thank you for backing the Thebaid Project at $50, we will send you a First Edition copy of The North American Thebaid Book— Hardbound, cloth-cover, with deluxe, French-fold dust jacket; heavyweight matte, acid-free/lig-free fine-art paper, 157gsm/120# (target ship date Oct. 2018). PLUS you will receive the digital perks for both the $10 and $25 levels, AND our thanks and public recognition here and on the Project website at thebaid.org.
$100 — To thank you for backing the Thebaid Project at the $100 level, we will send you a SIGNED, First Edition Book (see above for book specs), PLUS a SIGNED Fine Art Print from the Thebaid Project (8×10 archival, museum-quality paper, in an 11×14 museum mat, signed; ship dates for prints begin mid-2017; book target ship date Oct. 2018). PLUS you will receive the digital perks for the $10 and $25 levels, AND our thanks and public recognition here and on the Project website at thebaid.org.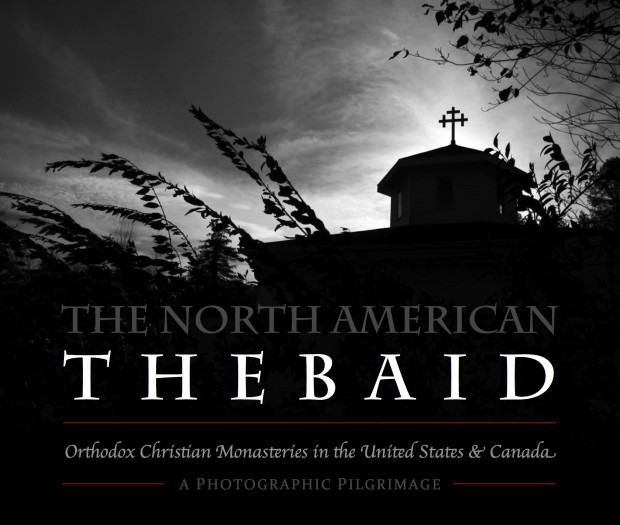 Prototype Cover for The North American Thebaid Book. © Ralph H. Sidway, 2016.
$200 — To thank you for backing the Thebaid Project at the $200 level, we will send you THREE (3) SIGNED, First Edition Books, PLUS THREE (3) SIGNED Fine Art Prints from the Thebaid Project (see above for specs on books and prints; ship dates for prints begin mid-2017; book target ship date Oct. 2018). PLUS you will receive the digital perks for the $10 and $25 levels, and our thanks and public recognition here and on the Project website at thebaid.org.
$275 — As our special thanks for backing the Thebaid Project at the $275 level, we will send you the Founding Subscribers' Limited Edition of the North American Thebaid Book, PLUS a SIGNED Fine Art Print from the Thebaid Project — The Limited Edition features Bonded Leather cover, with gold-foil stamped title, in handsome, cloth-bound slipcase, with ribbon marker, heavyweight matte, acid-free/lig-free fine-art paper, 157gsm/120# (SIGNED & NUMBERED; total quantity limited to 500; only 200 available for the $275 Reward Level; target ship date Oct. 2018; ship dates for prints begin mid-2017; Founding Subscribers' names will be included in a special acknowledgment page in the book; the fine art print will be on 8×10 archival, museum-quality paper, in an 11×14 museum mat, signed). Plus, you will receive the digital perks for the $10 and $25 levels, and our thanks and public recognition here and on the Project website at thebaid.org.
$500 — As our special thanks for supporting the Thebaid Project at the $500 level, we will send you TWO (2) Copies of the Founding Subscribers' Limited Edition, PLUS TWO (2) SIGNED Fine Art Prints from the Thebaid Project (Ltd. Edition Books SIGNED & NUMBERED; total quantity limited to 500; only 100 available —50 Pairs— for the $500 Reward Level; target ship date Oct. 2018; ship dates for prints begin mid-2017; see above for details on book & print specs). Plus, you will receive the digital perks for the $10 and $25 levels, and our thanks and public recognition here and on the Project website at thebaid.org.
$1000 —With great appreciation for supporting the Thebaid Project at the $1000 level, we will send you FIVE (5) Copies of the Founding Subscribers' Limited Edition, PLUS FIVE (5) SIGNED Fine Art Prints from the Thebaid Project (Ltd. Edition Books SIGNED & NUMBERED; total quantity limited to 500; only 50 available —10 Sets— for the $1000 Reward Level; target ship date Oct. 2018; ship dates for prints begin mid-2017; see above for details on book & print specs). Plus, you will receive the digital perks for the $10 and $25 levels, and our thanks and public recognition here and on the Project website at thebaid.org.
Inspirations
(continued from above…)
Not all Orthodox Christians are so immediately inspired by their first exposure to monasticism. Everyone has his or her own path in life, known to God alone; so it is with monastics and how they are drawn to their calling.
I think of my friend, Mother Paula, at the Orthodox Monastery of the Transfiguration in Ellwood City, in the beautiful hills of Western Pennsylvania, who came to embrace the monastic life only after a fruitful career as a school teacher, and later as a missionary to orphans in Guatemala at the Hogar Rafael Ayau.
I call to mind also Monk Seraphim (whom I have yet to meet, but know of through Fr Alexander Fecanin of Birmingham, Alabama), who traveled to Russia and elsewhere tasting of the Orthodox monastic life at some of the great centers like Optina and Valaam, before finding that place within which his heart resonated, at St Anthony's Monastery in Arizona.
I think of the quiet and deeply inspiring example of Monk Silouan, Superior of Archangel Michael Monastery in Canones, New Mexico, whose life was transformed after his battle with cancer. The nearness of death which he experienced in his struggle, and his healing, infuses his monastic life with the peace of Christ, as anyone who has met him can attest.
And I think of the new monasteries being founded, such as St. Peter's Monastery being formed in Montana, the fruits of the faithful perseverance of Fr. Innocent and the Brotherhood at the Monastery of St John of San Francisco in Manton, CA and devout lay benefactors and donors in Harrison MT.
Or of the Monastery of St. Silouan in Sonora, California, which grew out of the faithful labors of a small monastic brotherhood, two of whom had already passed on to their heavenly reward, before the land was donated and the monastery was officially consecrated in September 2015.
These are just some of the ones whose examples will inspire the next generation of American Orthodox monastics, who expend their lives "in the breach" (cf. Ps 106:23 NKJV), pointing the way for others, sparking and kindling the flame of divine zeal for ascetic labors undertaken out of love for Jesus Christ, His Most Pure Mother, the Church and the saints.
Helping to Expand the Mission of Orthodox Christianity in North America
Such is the impetus behind this book project, which seems to dovetail in a most providential way with the words and mission of His Beatitude Metropolitan Tikhon of the OCA, and of Archimandrite Sergius, abbot of St Tikhon of Zadonsk Monastery in Waymart PA.
From Metropolitan Tikhon's address to the OCA 18th AAC in Atlanta, July 2015:
The way of the Church is the way of sacrifice and martyrdom… We are here, in North America, called to be apostles and martyrs for Christ…
In addition to supporting our monasteries as institutions, it is important for all of our clergy and faithful to recognize the great contribution that the monastics make to the Apostolic Work of the Church. It has historically been the monasteries that were on the forefront of the missionary endeavors of the Church, beginning with the example of the early Church.
But the life of prayer and repentance is required of all of us. We are grateful for the example and the life of the monastics, and we need to encourage our children to consider this sacred life. (Emphasis added.)
It is my prayer and hope that through this endeavor, some young people will be inspired to test the monastic calling themselves. As God wills.
Beyond Photography: the Larger Goal and Purpose
Recognizing this Apostolic Work of the Church and the great contribution which monasteries have traditionally made to that holy labor, this photographic pilgrimage must not be misunderstood as merely an opportunity for a fine art depiction of the lives and settings of monks and nuns in North America.
The goal is not a handsome photo book. Rather, the book is but a tool in service of the real goal. The point is not to "abstract" or objectify the monastic way, and inadvertently further distance it from the minds and hearts of Orthodox faithful.
Rather, the purpose is to help make the monastic life vividly and beautifully present and real, and in the best sense of the word, to challenge our Orthodox brothers and sisters, especially young people and children, with the radical, martyric — but also joyful — call to follow Christ, which Metropolitan Tikhon spoke of in his AAC address, and which our monastic brothers and sisters faithfully strive to follow every day.
Nor will this project somehow inadvertently convey a false dichotomy between the monastic and married life, between following Christ through the tonsure and following Him in the world. Here we can apply the counsel of Archimandrite Sergius, Abbot of St Tikhon of Zadonsk Monastery, who notes that both monastics and married laity are "called to live 100% for our Lord 100% of the time," and the monastic life has traditionally been accepted as the inspiration for the laity.
The synopsis of Fr. Sergius' AAC address on the St. Tikhon's Monastery website continues:
The health of the Church in a particular area can be measured by the health of monasticism in that area, and thus the relation of monastic life to the greater Orthodox Church in America is one that concerns all the faithful…
Monasticism affects the entire Church: "We, as members of Christ's body, can and must support the building and growth of monasteries and monastic vocations. By so doing, we invest in the well-being and preservation of the Church as well as in the 'churching' of America. Through the monasteries, organic Orthodox life will grow and flourish, and acting like a catalyst, it will empower and inspire local parishioners to give more of their own hearts and lives to God and to prayer.
"The power that emanates from a monastery is not only real and tangible, it is intensely powerful, life-creating and life-changing." (Emphasis added.)
That the concept for The North American Thebaid — born during the Winter of 2014-2015, when I was testing the monastic vocation myself at St Gregory Palamas Monastery in Hayesville, Ohio — should be so in sync with these recent addresses by Metropolitan Tikhon and Abbot Sergius, is a great encouragement, and leads me to dare hope that I may have found a unique path by which to help "expand the mission" and contribute to the "churching of America."
About the Photographer
Photography: I have been practicing landscape photography since the early 1970s, working in both 35mm and medium format, and expanding into large format in 1990. My gelatin-silver prints have been accepted into and won awards at juried exhibits across Kentucky and Southern Indiana, and from Atlanta to Iowa.
An avid freelancer, my work has also included architecture and the performing arts. Several of my images were selected for the coffee table book, Louisville, A River Serenade (Tower Publishing, 1996; Dan Dry, Photography Editor), and I created a memorable series of cover photos for Louisville Music News (a monthly publication) from 1995 to 2001. In 2000, I was awarded a grant from the Kentucky Arts Council to mount a one-man exhibit of my portraits of Kentucky musicians.
In the 2000s, I returned to landscape photography, creating a compelling series of new images using the digital medium. In 2013 I self-published a coffee-table book,Pursuing the Light – Forty Years of Photography, which provides a real-world example of my photography and my sense of design, as well as of my ability to create a premium, top-tier publication, bringing a large, complex project to successful completion.
Orthodoxy: I was received into the Orthodox Church in 1987 at Archangel Michael Church (Louisville KY, Antiochian) by Fr Alexander Atty of beloved memory, and my first exposure to Orthodox monasticism was through parish retreats to Transfiguration Monastery in Ellwood City PA, as well as two trips to Mount Athos in 1988 and 1990 with Fr Alexander. At St Michael's until the early-1990s I taught church school, sang in the choir, served as bookstore manager, and used my photographic skills.
In 2001 I became a member of Christ the Savior-Holy Spirit in Cincinnati (Fr Steven C. Kostoff, rector), and very soon began applying my photo, graphic design and web skills. I have served as parish webservant since 2004, and over the past decade have expanded the site's presentation of traditional Orthodox teachings…
My work on the parish website has yielded measurable results. The website's traffic averages between 5,000 and 9,000 total visitors per month, and a unique ratio of 40+%, accessing 50,000-60,000 pages (sometimes twice that during Holy Week-Pascha). We have an international audience, with approximately 17% of our visitors from Europe, Russia, Asia and elsewhere.
Fr Steven Kostoff's blog Orthodox Christian Meditations (which is linked with the parish website) likewise continues to increase its audience, averaging over 1700 pageviews per month (since Aug 2014), and nearing 100,000 total views, more than half of which have been during the past two years.
More important than these statistics is the anecdotal evidence from new parish members that the parish website is drawing people to the church to "Come and see." Search engine optimization ensures our parish site is at or near the top of any search for Orthodox churches in Cincinnati. In summary, I see all my labors on the parish website as ultimately having a missionary and/or catechetical purpose, designed to draw and retain enquirers, and provide substantial online resources to help in the building up of the faithful.
I see The North American Thebaid Project as a continuation of my desire to serve the Church, laboring with the talent entrusted to me.
Market Study confirms: Thebaid Project is Unique
The North American Thebaid is truly unique in the Orthodox Christian world: Market research reveals very few projects similar to this in scope or purpose, and nothing like it in North America. Most photo books on Orthodox monasticism center on Mount Athos, or on church architecture. (See full Market Study in Supporting Documentation, link below.)
Much more than a documentary or photo essay, the images selected for the Thebaid book will resonate with Dostoevsky's famous dictum, "Beauty will save the world." Both inspirational and informational, the book would be something to linger over and return to again and again, conveying the unseen mystery and beauty of Orthodox monasticism through visual means, and drawing the viewer to "ask, seek and knock", and to go deeper into the Orthodox Christian faith.
SIMILAR Monastery-centric photo books — These strive to convey the monastic life in images and text:
Miracle on the Monastery Mountain, photographs and text by Douglas A. Lytle: Chronicle of Professor Lytle's twenty-two trips to Mount Athos between 1972 and 1998. Large format, 12×12, hardcover, color.
Radical Love, by Toni Greaves: Photo essay of the journey of a young woman becoming a Dominican nun. 8×10, hardcover, color images. The style seems photojournalistic, with pleasing aesthetics.
Light In The Desert – Photographs from the Monastery of Christ in the Desert, by Tony O'Brien: "Though never a monk himself, O'Brien was welcomed as a full member of the community and expected to partake in the demanding daily rites… Features selections from O'Brien's 1995 monastery journal." Large format, 10×13; 72 B&W duotone images. (This book seems to come closest to the "feel" of the North American Thebaid Project.)
DIFFERENT Monastery-centric photo books — These books either explore Orthodox church architecture, or are intended to be travel guides or atlases, and so are different from the Thebaid Project:
I have heard people express the opinion that Alexei Krindatch's 'Atlas' directly competes with the Thebaid Project. In fact, I believe the exact opposite is true. Besides the fact that the 'Atlas' is of a very different type and format, the 'Atlas' proves there is growing interest in Orthodox Monasticism in North America, and seeds the target audience with an excellent resource which can only serve to increase that interest and benefit Orthodox Christianity in North America and Orthodox monasticism in general, and the Thebaid Project in particular. I have already endorsed the Atlas on my Thebaid blog, and intend to use it as a tool for my travels and research.
Business Plan: additional details
The Thebaid Project is large in scope, yet simple in the mechanics of its funding and business plan. (Links to supporting documents including detailed budget, itinerary, and more, are provided below.) Details have been in development since May 2015, with the following benefits:
Endorsements & Blessings: The Thebaid Project has been blessed by His Grace, Bishop Paul of Chicago and the Midwest (OCA), and by my parish priest, Fr. Steven Kostoff (Christ the Savior-Holy Spirit, Cincinnati OH, OCA). Bishop Paul has graciously provided a letter of introduction and endorsement to aid in the scheduling process with the monasteries.
Team Effort, with Full Transparency: The North American Thebaid Photographic Pilgrimage Project is a Non-Profit Association with separate President, Secretary and Treasurer officers, which helps guarantee full financial and operating transparency. Non-voting advisors provide additional expertise in non-profit boards and fundraising, social media, organization and networking, marketing & branding, legal matters and more.
Non-Profit Status: The North American Thebaid Project is a Non-Profit Association registered in the State of Alabama, with tax-exempt 501(c)(3) status pending. Contingent upon final IRS approval, donations will be tax deductible retroactive to May 12, 2016 (date of filing of Articles of Association).
Peer Review and Consultation: The Thebaid Project benefits greatly from consultation with other independent book creators with similar niche market publications. Multiple price quotes from book printers, and in-person meetings in early 2015 with a leading pre-press lab and printer of fine photographic books help guarantee a high quality finished product, smooth production workflow with no surprises, plenty of tech support and guidance, and realistic expectations for proofing, quality, timeframes and cost.
Publishing and Distribution: Partnering with an established Orthodox publisher would ensure a professional quality finished product, successful marketing, distribution and sell-through. We have been in discussions with two established Orthodox publishers, one of which has already expressed strong interest in publishing the finished book.
Standardized, Streamlined Logistics: Travel and scheduling logistics will be similar for each monastery so as to allow the process to be standardized and streamlined. Having two "home base" locations (Cincinnati and Birmingham), from which to begin the various legs of the journey, will help in both trip planning and cost effectiveness. The budget also provides for lodging at hotels in between monastery visits when needed.
Supporting Documentation
Thebaid.org — The online home of the Project, the website hosts a wealth of information and a great number of images from my years of travel to monasteries. The blog has numerous articles already posted, and provides a feel for the spiritual tone of this content-rich platform, which will hopefully become a major resource for monastic seekers in the months and years ahead.
Thebaid Project Documents — This links to a special DropBox folder with Project documents in PDF format, including Concept Proposal, Budget, Itinerary, full Market Study, Sample Book (two chapters with introductory articles, to show "proof of concept"), Photographer's Bio, and more.
Challenges, Risks and Questions
Although the North American Thebaid Project has been in development for over a year, there are still unavoidable risks and unknowns. To the best of our knowledge, nothing quite like this has ever been done in the Orthodox Church before, so we are truly in uncharted territory.
Here is an overview of some concerns expressed to us already, in a Q&A format:
1. I've never heard of crowdfunding. How does this work, and is it realistic?
That's a great first question which I've responded to in a blog post on the Thebaid website. Basically, as the crowdfunding platform Indiegogo puts it,
Crowdfunding is "the process of raising money online through contributions made by many different people, sometimes hundreds or thousands, who share the same passion for your project."
In the case of the North American Thebaid, in the Orthodox Christian Churches in North America alone there are millions of members, which realistically should mean thousands, if not tens of thousands, of potential supporters, perhaps more.
The Project may also find backers from Roman Catholic and other Christian confessions, as well as from those who love photography, unique cultures and religions, etc. Orthodoxy is global, much in the news now, and its worship is very visual, very compelling, and is a wonderful subject for photography, so we hope many people will be drawn to the uniqueness of the Thebaid Project.
Lastly, Indiegogo is a unique crowdfunding platform, and its members and visitors often donate to other projects they find interesting. In exploring other photography projects, I found two that I though were very unique, and to which I made small donations.
2. How does it work? I don't get the "rewards" concept.
Supporters of crowdfunded projects typically receive rewards, or "perks", in compensation for their contributions. It is our way of thanking our supporters with a tangible expression of our appreciation.
Since the Thebaid Project is about photography, we've set up our crowdfunding perks so that even the entry level donors (at $10 and $25) will receive valuable photographic rewards in the form of unique images of Mount Athos, all but one of which have never been published.
Beginning at the $50 level, supporters will receive first edition copies of the finished book. Those who would like to provide more support have a number of levels at which they receive higher value rewards, including signed books, signed and matted museum quality fine-art prints, and a leather-bound Limited Edition. We really hope people will find the Thebaid Project looks interesting and will want to support it as best they can. And we feel the rewards are both a good value, as well as fascinating photographic journeys which our supporters can return to again and again.
Lastly, it seems to me that the Church has always been about crowdfunding, ever since St Paul collected donations during his missionary journeys to help the church in Jerusalem (cf. 1 COR 16:1-3). Now, through the internet and social media, it is easier than ever before to reach large groups of supporters to help fund endeavors such as the North American Thebaid Photographic Pilgrimage Project.
2. Why didn't you set your crowdfunding target to cover the full budget of $60,000+?
In our research into crowdfunding, we learned that there are realistic numbers, beyond which potential supporters might understandably be "spooked", and consider the entire project to be unfeasible, "pie in the sky." So, not only did we divide up our crowdfunding targets, but we also developed a multi-pronged fundraising strategy, so no single method had to raise the entire amount. We feel the combination of two crowdfunding drives, with some hoped-for matching funds from grants, and pre-sales of the Founding Subscribers' Limited Edition Book offers a strong recipe for success.
We developed the Founding Subscribers' Limited Edition book concept based on conversations with an author who has successfully published two niche coffee table books using that method alone, by networking with interested target markets and pre-selling her finished product. The book pre-sale method is really a venerable and well-proven path to publishing which has been used by artists from John J. Audubon in the 19th century, to the great photographer Ansel Adams in the 20th. We feel we're in good company and are very hopeful our strategy will succeed.
3. What if you don't meet your initial $15,000 target for the crowdfunding?
In a word, if we miss our target, then we simply downsize out initial expenditures, and strive to begin travel and photography in September-October 2016 as planned, just with a more modest initial outlay.
Realizing the possibility of missing our initial crowdfunding target, we built in a realistic flexibility to our business plan. This is why we designed a multi-phase fundraising plan, with four different components (crowdfunding (in two phases), direct donations via PayPal link on the website, grants, and book pre-sales), as well as a flexible budget, with graduated levels in both the equipment and travel categories.
For instance, our full Photographic and Technical Budget has a total of just under $8500. However, we can begin photography with as little as $2350 being spent. Same principle for travel and lodging expenses. Much of the travel budget is spread out over a 6-12 month period, so we could conceivably begin travel and photography with under $9,000 raised, less than 60% of our target. That is not optimal, of course, but we could work with it.
Also, thanks to Indiegogo's "flexible funding" option (and our own multi-faceted fundraising business plan), we are not locked into an "all or nothing" crowdfunding situation, where failing to hit our target means pulling the plug on the entire project. Whatever total amount we hit through the Indiegogo campaign, we receive the funds. The fact that we have some strong up-front commitments from supporters helps too.
4. What if you have breakdowns on the road?
First of all, I have a recent model car (2006) with only 90,000 miles on it, which I keep well serviced and maintained. In late 2014 I did a 3500 mile pilgrimage to monasteries and destinations in Texas, New Mexico and Colorado.
One of the key components of the travel budget is AAA Premium, which actually provides for a tow of up to 200 miles, plus other advanced benefits. We also budgeted for tires, and both scheduled and unexpected maintenance, hotel stays in-between monastery visits, etc. We worked this out calculating a realistic driving distance each day, expected stops, etc. Of course, the unexpected can always happen, but we have worked hard to budget within reason for the unforeseen.
5. How will you get the word out? Doesn't this require a large response to succeed?
Yes! A large response is essential, and we are already seeing evidence of great interest in the Thebaid Project, especially when it comes to Orthodox bloggers and news sites. We already have had a strong response from readers of the blog Byzantine TX, who posted our Pre-Launch Announcement, and we have a commitment from a major Orthodox news site for a post when we launch the Crowdfunding.
We've already had over two thousand views on the thebaid.org website (and we haven't officially launched yet!), and several hundred views on our Facebook page, so we hope that will translate into firm support when the time comes.
We may do some targeted ads, but we are hoping the announcements go viral and that interest will grow organically.
Once the trek and photography begins, I'll be posting images from the road using Instagram, as well as Facebook and Twitter, and of course the Thebaid website. I'm not a social media maven by any stretch of the imagination, but our consultations have made it clear that in our day and age, it is essential that we cast a wide net for supporters and interest, and this is the way forward for the Thebaid Project to succeed.
Also, the main camera for the project, the Canon EOS 6D, has GPS built in, so I'll be able to geo-tag images with precise coordinates, and am looking at solutions for an interactive map to make it easy and interesting to see graphically where I've been, and click on the map to see galleries of the images. This may prove especially interesting for younger followers of the Project.
We ask everyone to share the Thebaid Project with their church, family and friends. In addition, I am planning to schedule parish visits in between the monastery stays, where I will give digital slide presentations of the work in progress, and hope to take up collections and see advance book sales.
The initial crowdfunding duration is rather long, just over 50 days, which will give us time for interest to grow. We are placing the Thebaid Project under the protection of the Mother of God (who is considered the Abbess of all Monastics) to bless the Project, and have coordinated the initial crowdfunding campaign to conclude during the Feast of the Dormition on the Old Calendar.
Ultimately we are trusting in God on all this. As my priest, Fr. Steven, likes to remind us, "Man proposes, but God disposes."
May it be blessed!
Other Ways You Can Help
We welcome you as a 'Thebaid Pilgrim', and look forward to sharing the journey with you through my regular postings on the Thebaid.org website, the Thebaid Facebook page, our Instagram and Twitter feeds, and through the book itself in 2018.
Your help in spreading the word would be greatly appreciated! Please consider sharing news about the Thebaid Project through the following means:
Like & share us on Facebook and other social media;
Use the handy Indiegogo share tools!
Email your family and friends and share our project links;
Speak to your priest or pastor about inviting me to give a presentation at your church;
Consider taking up a collection at your church to support the Thebaid Project, and add the finished book to your Church Library;
Pray for safe travels and God's blessings on this project;
And remember to pray for, support and visit the Orthodox monasteries in your region!
Please contact me for more information and with any questions. Thank you so much for your interest, prayers and support!
Ralph H. (Zosimas) Sidway
zosimas@thebaid.org