iCrowdNewswire - Aug 11, 2016
Jewels from the Hinterland
Support 'Jewels from the Hinterland' research and portraits in South Africa.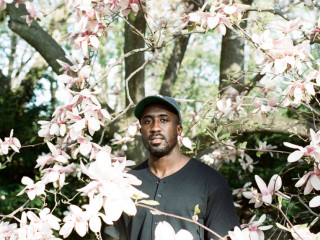 Jewels from the Hinterland is a photo-based series that investigates questions of place, belonging, and perceived cultural identity within the African Diaspora. Naima Green makes portraits in lush green spaces within urban environments to challenge where people of color are assumed to belong in cities. The project began in New York City and is now going global to Johannesburg and Cape Town, South Africa.
What is Jewels from the Hinterland?
Jewels from the Hinterland is a photographic collection that explores the absence of positive images of black and brown bodies in green spaces. Since 2013, I have photographed over 80 subjects who identify as multi-disciplinary artists of color, making portraits of creative individuals in and around New York City, in which black and brown figures anchor overgrown fields with abstract forms and vibrant colors. This series investigates questions of place, belonging, and perceived cultural identity within the African Diaspora. As nature grows around the individuals, so does the city landscape, like a continuous grid. I capture images of these artists feeling at ease in natural green spaces, regions where black and brown urbanites are not "supposed" to feel at home: our hinterlands.
Taking Jewels to Johannesburg and Cape Town, South Africa
I was invited to present my Master's research "Jewels from the Hinterland: a study in arts-based storytelling" at Black Portraiture[s] III: Reinventions: Strains of Histories and Cultures in Johannesburg, ZA this November.
The conference will be held November 17-19, 2016 at the University of the Witwatersrand (Wits) and held in collaboration with the U. S. Department of State, U.S. Ambassador to South Africa, Patrick H. Gaspard, Goodman Gallery, Hutchins Center for African & African American Research/Harvard University, New York University's LaPietra Dialogues, Tisch School of the Arts and the Institute for African American Affairs.
Jewels from the Hinterland has been featured in a number of publications and I'm looking forward to sharing the work with artists, activists, scholars, and conference goers in November.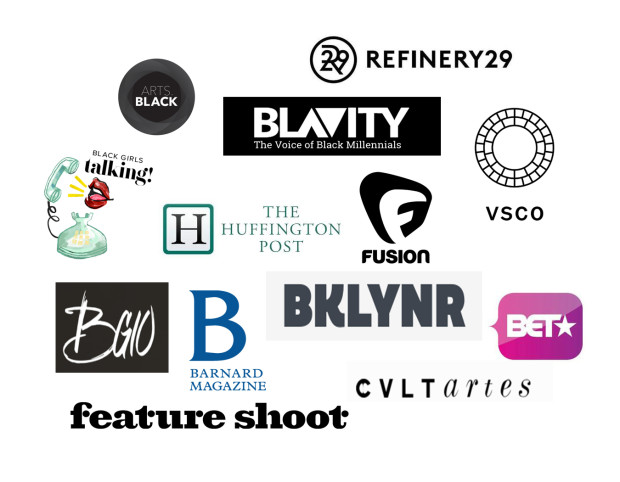 With Your Support
Your donation will bring this project to a new country and audience. If you are able to make a financial contribution, your support will allow me to attend the conference, meet and photograph a range of people: artists, scholars, creatives, and people I meet on the street in both Johannesburg and Cape Town, develop a new body of work and produce an artist book from my time in South Africa. Funds will be allocated to:
1. Equipment and Film (Kodak, Fujifilm, and Impossible Project) – $1200
2. Book Production Costs and Photo Prints – $2800
3. Travel, Room & Board – $1200
4. Artist and Participant Transportation – $200
5. Community Conversations in New York – $100
Even $10 will help me develop a roll of film or send a printed photograph to participants in South Africa. As a thank you, I have some incredible perks ranging from original Polaroid's to private portrait sessions!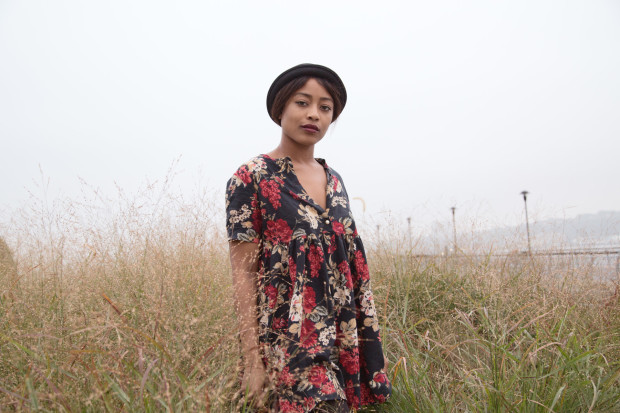 Sade, West Harlem Piers Park
Risks and Challenges
Fortunately, I have spent some time in Cape Town researching the contemporary city, housing, and race relations but that was over 6 years ago and the built environment changes so quickly. With the help of great friends on the ground in Cape Town and here in New York I have begun to prepare for the following:
Meeting People to Photograph
Throughout my years working on Jewels from the Hinterland I have met and photographed people who start out as strangers and later become friends. I am fortunate to develop connections with people quickly during my photographic process. In addition to meeting and engaging with strangers, I have a good friend and artist in Cape Town working with me to connect with other interesting people with stories to share. I have also begun laying groundwork by reaching out to friends who have lived in Johannesburg and Cape Town who are able to introduce me to people and locations for portrait making.
Film Logistics and Book Production
When I return from my 10-day trip, I will work with a small photolab that I have a relationship to develop, process, and scan the film. By outsourcing that process, I will be able to spend more time on book design, layout, and assembly. New York based donors will also have the opportunity to attend a conversation with me on the bookmaking process. The direction and content of the book will emerge from conversations, people, and places I visit while in Johannesburg and Cape Town.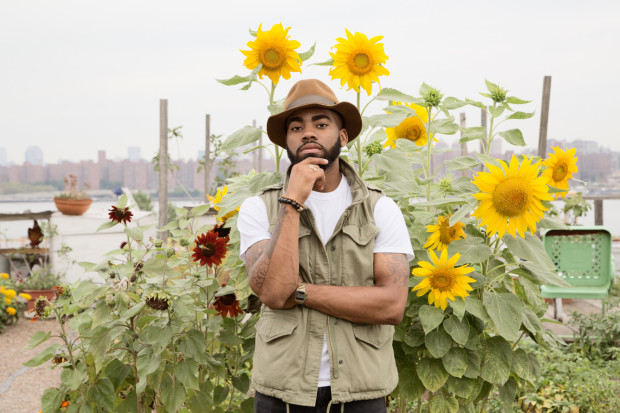 Andre, Eagle Street Rooftop Farm
Other Ways to Support Jewels from the Hinterland
Spreading the word is just as important as making a donation. Please share the project on social media, send an email or text, tell your friends, even tell a stranger. Are you interested in collaborating with me? Do you have friends or family in South Africa I should meet or photograph? If you have any ideas at all, please say reach out to me at [email protected] You can see more work on my website and follow along on instagram @naimagreen.
Artist Bio
Naima Green (b. 1990) is a Brooklyn based artist and educator. Her artwork and research explores Blackness, perceived cultural identity, belonging, green cities and urban design. Green completed a fellowship in the Bronx Museum's Artist in the Marketplace (AIM) Program (2016). She was an Artist-in-Residence at Vermont Studio Center (2015) and recipient of the Myers Art Prize at Columbia University (2013). Green earned her B.A. in Urban Studies from Barnard College, Columbia University and her M.A. in Art and Art Education from Teachers College, Columbia University. She will begin her M.F.A at the International Center of Photography–Bard in fall 2016. Her work has been featured in Arts.Black, The Atlantic, BKLYNR, Fusion, Huffington Post, Interni Magazine, The Nation, Open Skies Magazine, SPOOK, and Refinery 29.