iCrowdNewswire - Aug 9, 2016
Please Fund Teachable Radical Self-Acceptance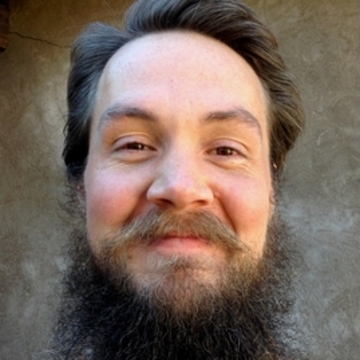 Radical self-acceptance addresses the core problem that each of us struggles with. It is the sole remedy to the sense of discomfort of being ourselves.
Help to fund the development of a system that teaches radical self-acceptance to anyone.
My name is Joey Lott. For the past 3.5 years I've been working to develop a system that teaches what I call radical self-acceptance.
Radical self-acceptance is incredibly important because it is the only thing that addresses the core problem that drives many if not most of our daily problems.
That core problem produces addictions, anxiety, depression, worry, eating disorders, low self-esteem, body dysmorphia, and on and on.
Most "solutions" address superficial symptoms rather than the core problem. And as a result, they worsen the core problem over time.
Only radical self-acceptance addresses the core problem.
And I have begun to develop a system that teaches and guides people to discover radical self-acceptance for themselves – transforming their lives and the lives of those they interact with.
I need your help to continue to develop this teachable system.
For the next 6 months I intend to run an immersion program that serves as a pilot program for this system of teachable self-acceptance.
I have invited over 1000 participants to join this immersion program. And I will be committing to working closely with the participants to refine the curriculum and produce a system that reliably guides individuals to discover radical self-acceptance for themselves within a 6 month timeframe.
In addition, during these 6 months I need to begin to form the team and hire the necessary services to create a platform by which we can begin to form an online community around this idea.
I need a minimum of $30,000 to finance this stage of the project.
The money will go toward:
Costs involved in running the 6 month immersion program
Marketing and publicity services to grow the community
Graphic design and web development services
Business strategy services
Fundraising consulting
If you believe that radical self-acceptance is an idea worth making into a reality, I need your support.
Please make a financial contribution today.
Ask yourself how much radical self-acceptance could mean to you and to your loved ones.
If everybody who see this can give at least $100 we will likely reach our goal.
If you can give more and feel called to do so, please do.
If you cannot give $100 or more, please give what you can. Everything counts.
Thank you.