iCrowdNewswire - Aug 9, 2016
OVER AND ABOVE AFRICA The Solution to End Poaching
IN LESS THAN 9 YEARS, elephants, rhino and the big cats of Africa will be extinct we can change that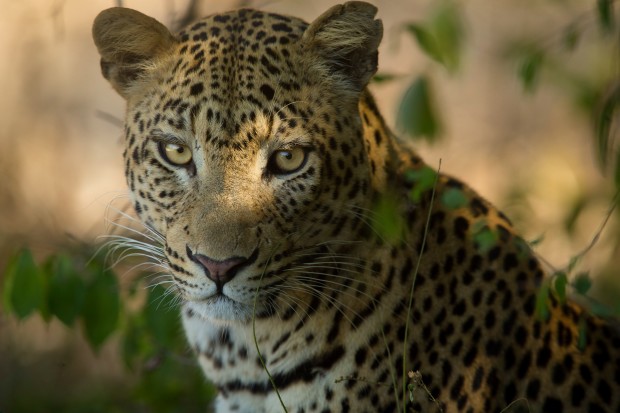 Photo by kind permission of Raymond Stone
"Would you spend $5 a month if you knew it would help fund effective anti-poaching initiatives in Africa?"
IN LESS THAN 9 YEARS Africa's most iconic animals will be extinct.
Wildlife crime is now the FOURTH most lucrative illegal business after narcotics, human trafficking and weapons.
Every piece of ivory you see in a store represents 1 dead elephant
Poaching doesn't just destroy the animal population, once these animals are extinct, Africa loses its number one economy; tourism. The repercussions of that will have an enormous & negative global impact.
"What if there was an online destination where you can support causes important to you, and actually SEE your money solving that problem?"
Over and Above Africa offers a solution to the poaching crisis by bringing a global community together and harnessing the power of numbers.
We are fundraising now to be able to fully launch Over And Above Africa by November.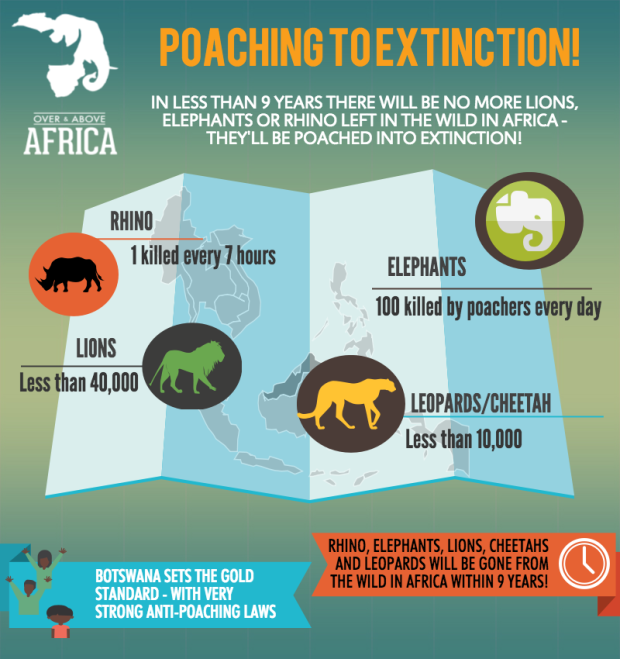 THERE ARE SEVERAL WAYS YOU CAN HELP US TODAY!
Join today as a Founding Member and become an integral part of the solution. We'll send you regular updates of the animals and news stories from the field by our news and media partner, ITN Productions. Meet the brave men and women working on the front lines of the poaching crisis through personal video- logs and newly created content. Over And Above Africa is also a great destination portal for the whole family to engage in, and use as a teaching tool.
Support the Over And Above Africa Fund (we list it as a $5 perk but you can donate any amount!) and we will give those funds to proven initiatives making an impact in Africa against poaching. We'll film the funds in use – and bring the stories to our portal for you to watch your funds in action, fighting poaching.
JUST DONATE $1 – this may not sound like help, but magnified by the amount of visitors to our page, we will finish strong and can start to help!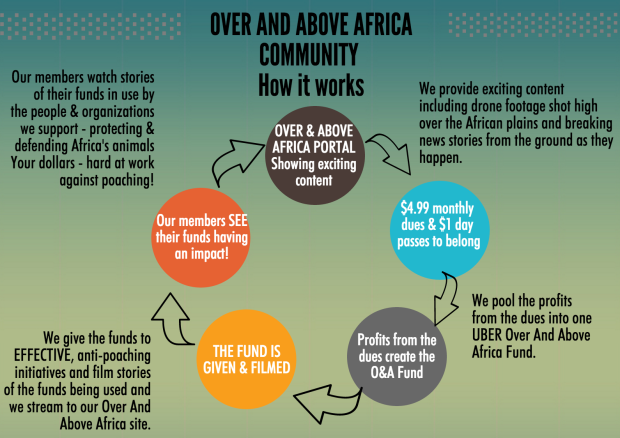 HOW IT BREAKS DOWN
We need $50,000 to launch Over And Above Africa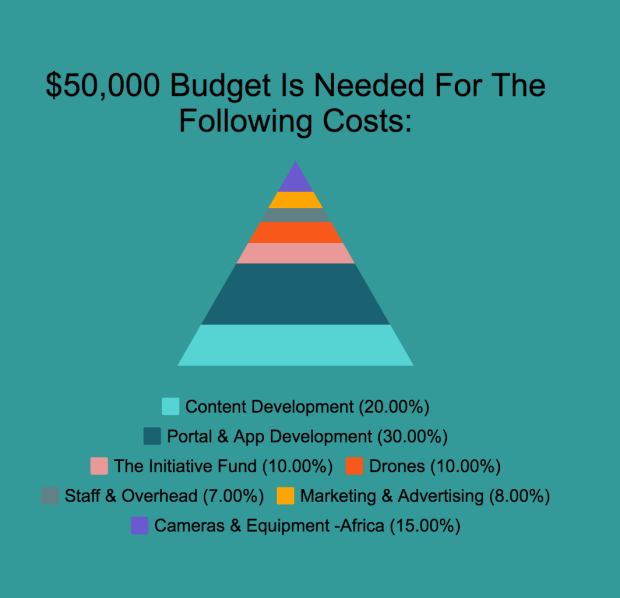 The above pie chart shows the breakdown of costs to launch in percentages
WHY DO WE NEED THE FUNDS?
We need to further develop and build our fully operational customized portal and app. We need to curate, develop and produce content from Africa for your viewing pleasure and we need ample file storage space for the site. We need to buy drones & cameras for our partners to fly over their parks and reserves to bring you exciting footage and stories. We need waterproof cameras and the supporting equipment to bring you updates of the animals, in real time, at the water holes and various other locations around the African parks we follow and hire our partnered production team, Tekweni Productions
We need to cover the uplink costs of streaming live from Africa and we need to have marketing funds to help us reach new members so we can quickly grow the fund to be its most effective. Lastly we need to hire a small staff in LA for logistics and to ensure Over And Above Africa becomes the gold standard for African content and news stories while spending your fund saving animals.
As we continue to grow, we want to discover, fund and implement state of the art technology solutions that will solve poaching issues and bring you their successes and behind-the-scenes progress as filmed entertainment for you to feel ownership in this fight to end poaching.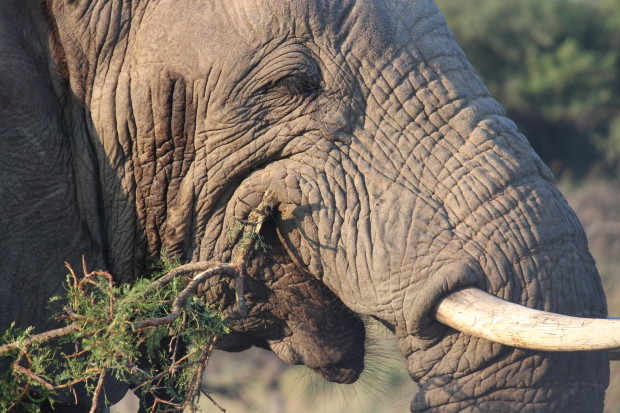 Photo by kind courtesy of Lyn and Jemma Smith, Nambiti
PERKS:
Working with the Masai women in Africa, we've commissioned beaded bracelets and necklaces especially for our fundraiser. Those will be hand made in Africa, and delivered to us by November for you to wear proudly in support.
EXCLUSIVE PERK: A limited edition digital photo album filled with exceptional photos donated to us by award-winning photographer and Emmy winning filmmaker, Beverly Joubert, plus beautiful candid shots from Raymond Stone andLyn and Jemma Smith, Nambiti. Only available here!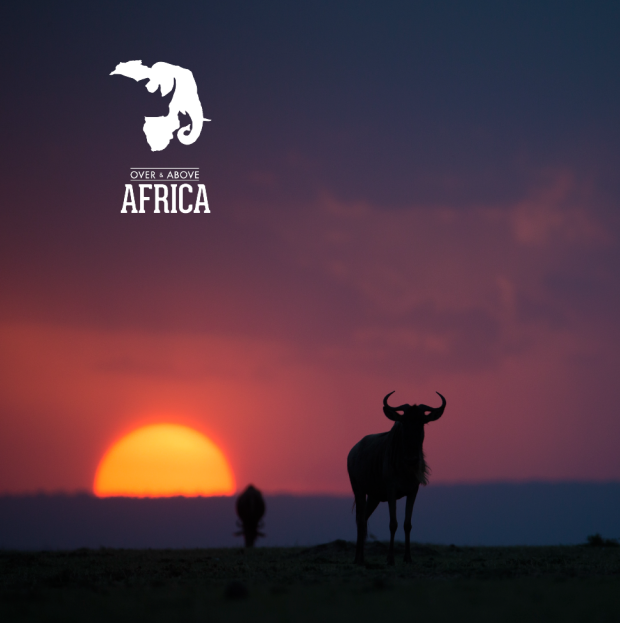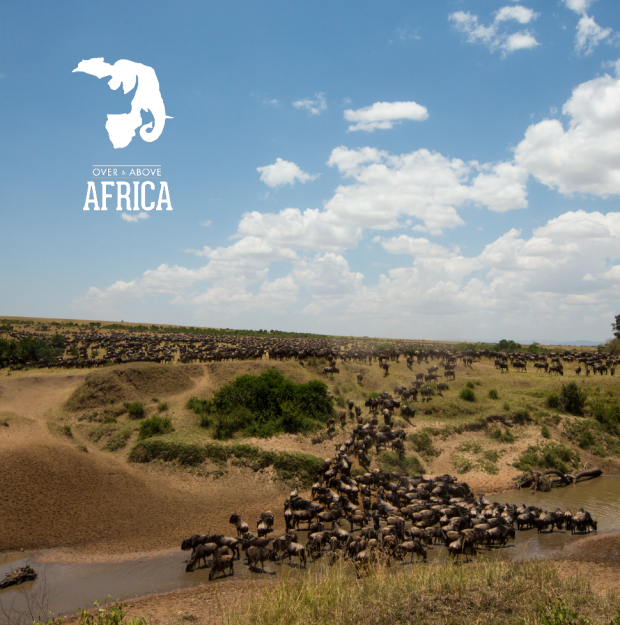 DE-HORN A RHINO & SAVE A LIFE For the more adventurous souls, Nambiti Big 5 Game Reserve has offered only to us, the opportunity to save a rhino bysponsoring a de-horning. In addition, you are invited to stay for 7 days at the Nambiti Big 5 Game Reserve and experience a tailor made week that will include a safari and special mission out with their anti-poaching unit.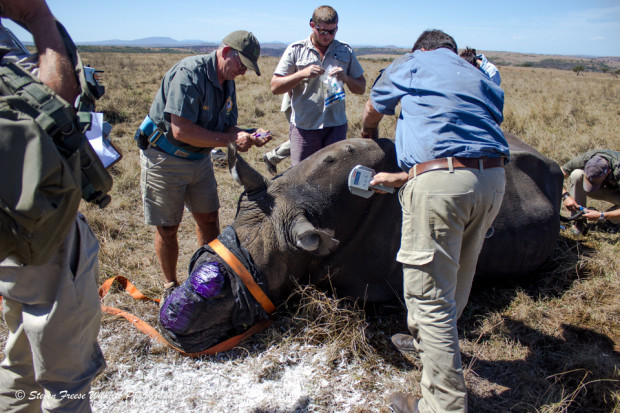 LUXURY 10 DAY SAFARI at Nambiti Big 5 Game Reserve – a unique experience never to be forgotten at one of the luxury lodges below where you'll be treated like royalty and given access to all of Africa's most endangered species.

OVER AND ABOVE AFRICA – MERCHANDISE
Show your support by sporting our t-shirts and sweatshirt lines – available in all sizes, including children.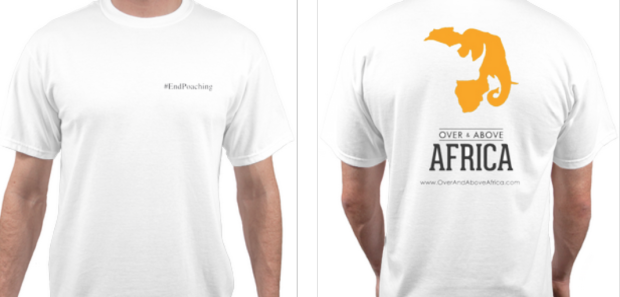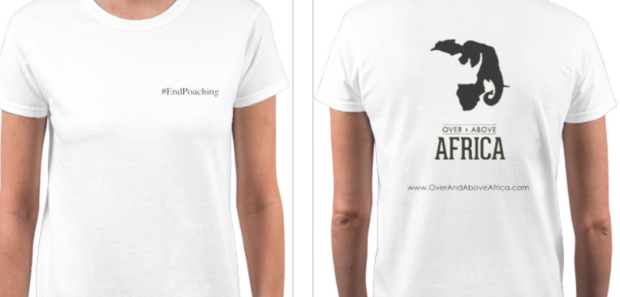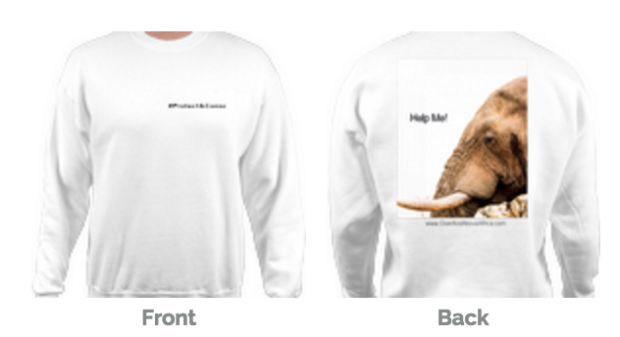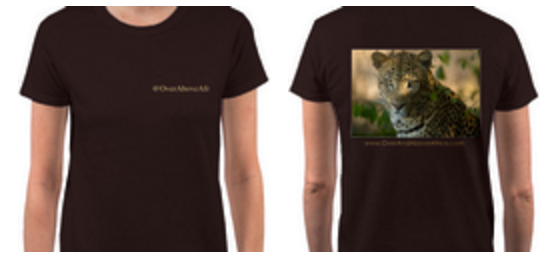 Over & Above Africa beach tote in navy or pink, or a tea/coffee mug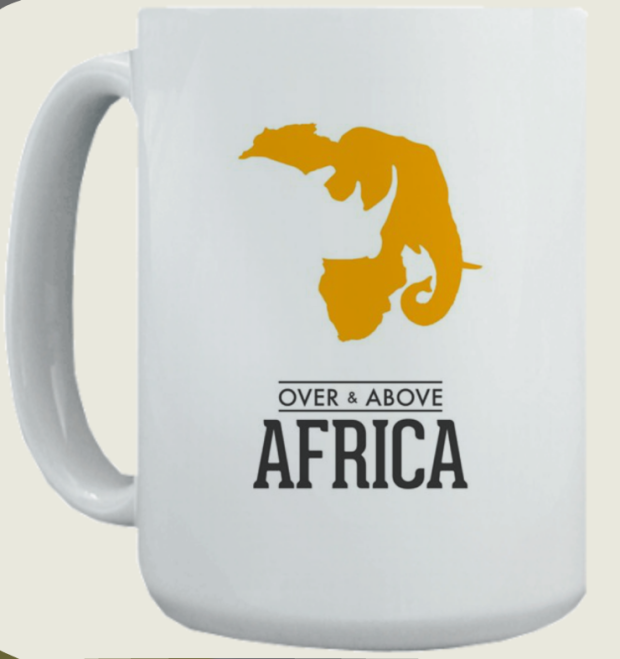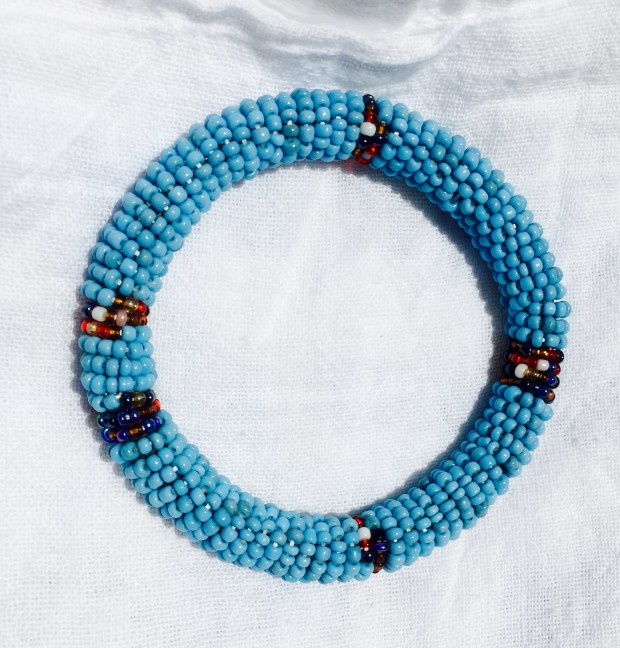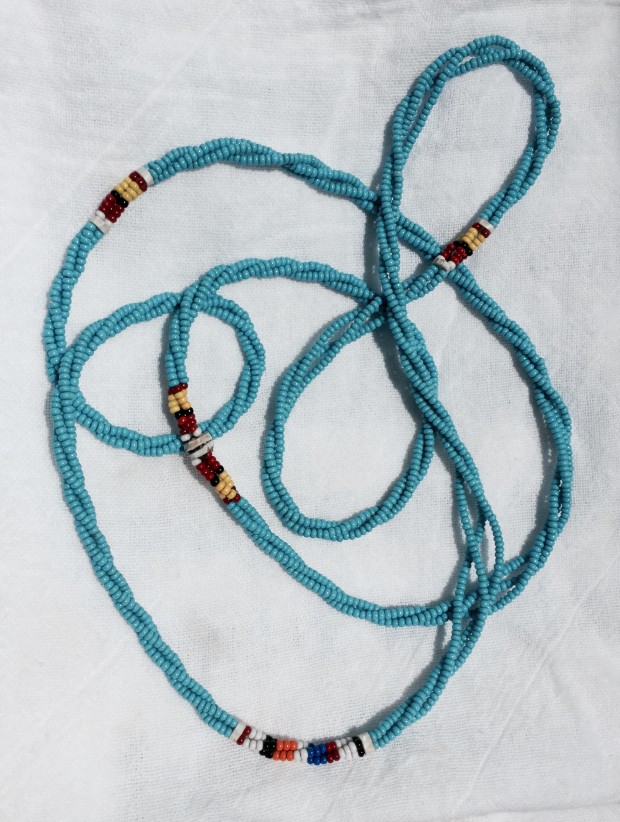 Masai women made this lovely beaded bracelet and long beaded necklace.
If none of our perks hit the mark, contact us with your ideas! Or consider donating $5 today to help us move forward – and ask a friend to join you! This idea is all about "togetherness" Alone we are a rain drop – together an ocean.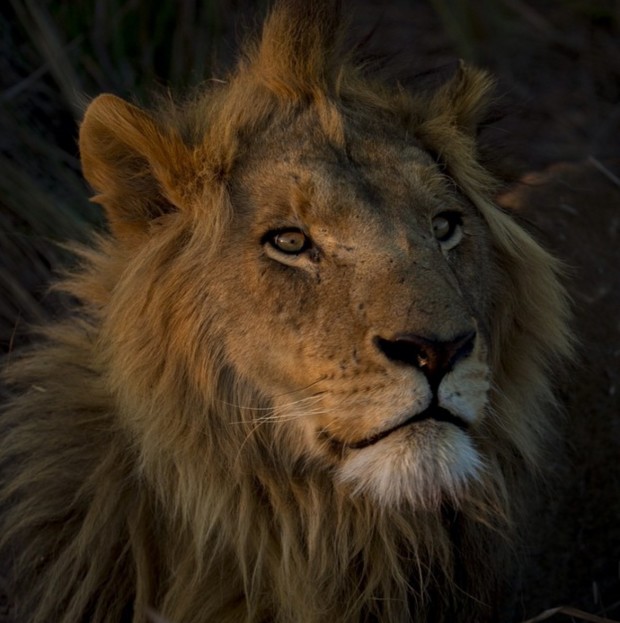 Photo by kind permission of Raymond Stone.
Let's not forget why we are doing this – this magnificent lion deserves to live a long life in the wilds of Africa.
OVER AND ABOVE AFRICA PORTAL:
You'll receive regular news stories from our partners, ITN Productions – breaking news from the field like this:

WHAT MAKES US DIFFERENT?
We fund anti-poaching initiatives with the profits from our $1 and $4.99 subscription fees!

The Over And Above Africa Fund fund grows by attracting subscribers from around the world to join. The more subscribers, the greater the impact we are to the boots-on-the ground people and projects.

We are not asking one person for $1 million dollars, we're asking 1 million people for $1 dollar to

bring a new source of financing to the poaching epidemic – to be a POWERFUL global source for change!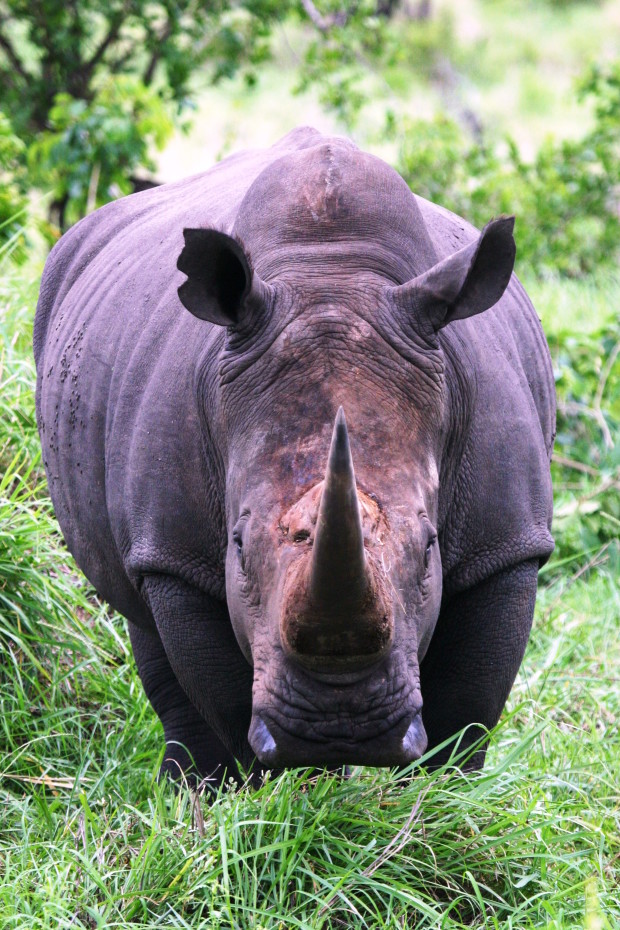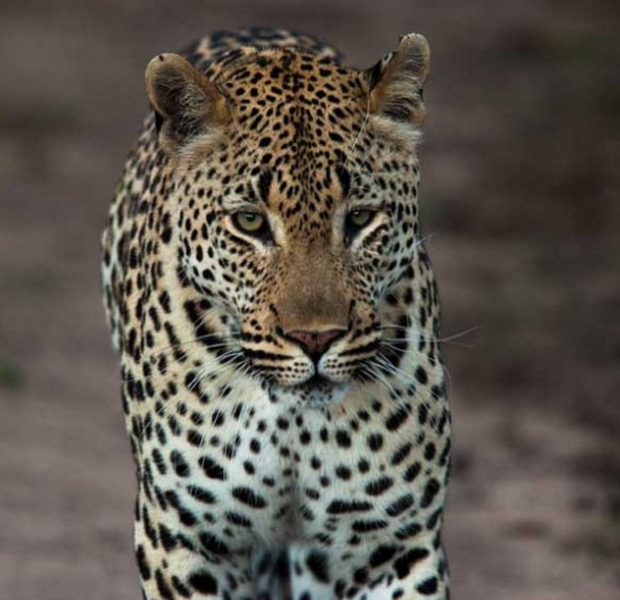 Rhino photo by kind permission of Raymond Stone, Leopard photo by kind permission of Beverly Joubert
WHERE DO THE FUNDS YOU CONTRIBUTE TO OVER AND ABOVE AFRICA GO?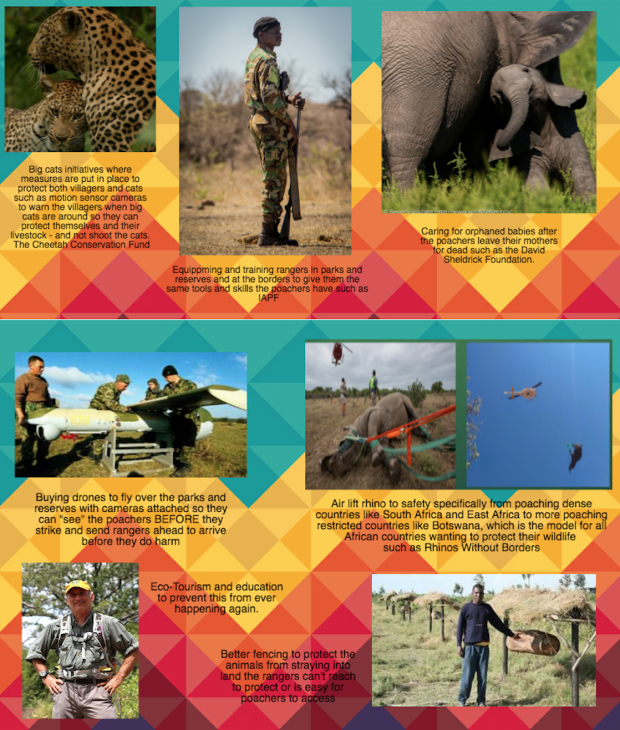 MEET OUR EXPERT BOARD:
We have attracted the highest calibre of conservationists, experts and leaders in their fields on our Board of Advisors: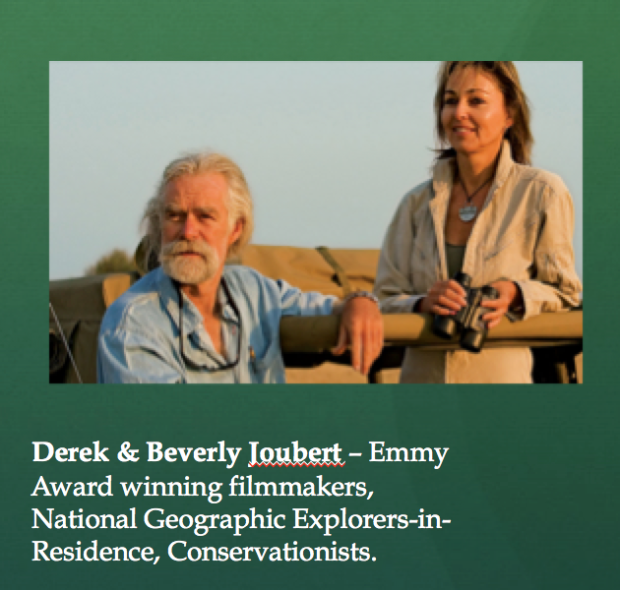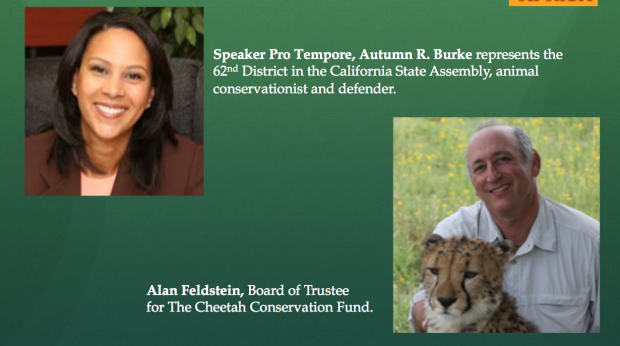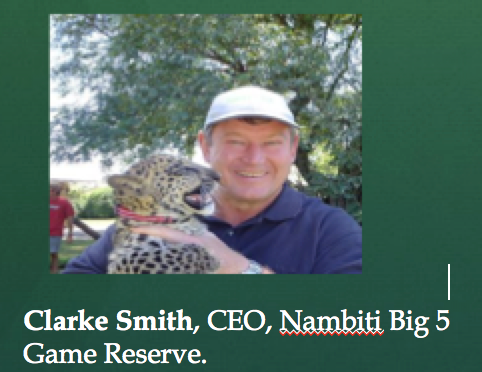 SOME OF THE ACTUAL INITIATIVES TO BENEFIT FROM THE OVER AND ABOVE AFRICA FUND:
It costs $23 a day to post 2 armed guards around "Goomba," the baby white rhino and her mom (see video below). We want to help Nambiti protect her in her first year.
It costs $45,000 to air lift one Rhino from South Africa to Botswana. Our friends at Rhinos Without Borders have airlifted 56 rhinos to date and are aiming to transport 100 to safety. These photos show the capture, load, flight, and release process of a white rhino, just to keep her safe from poachers.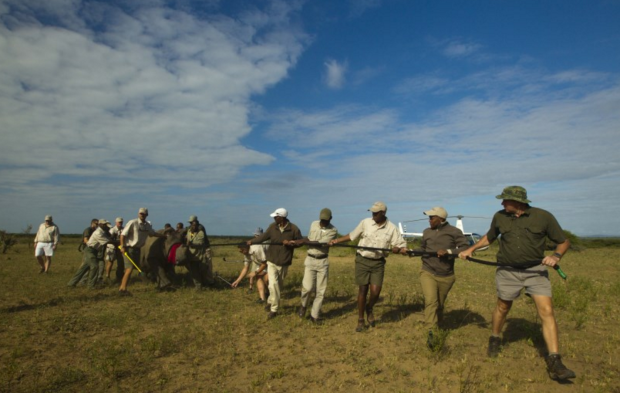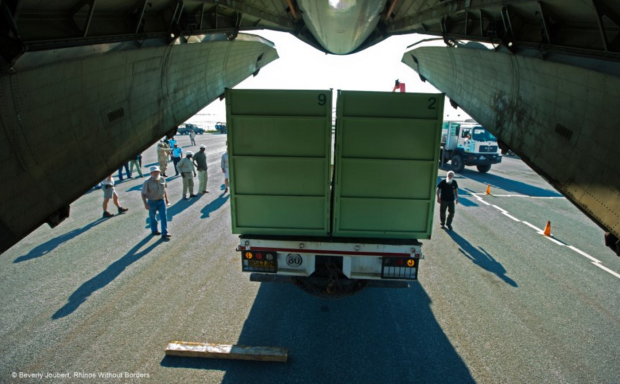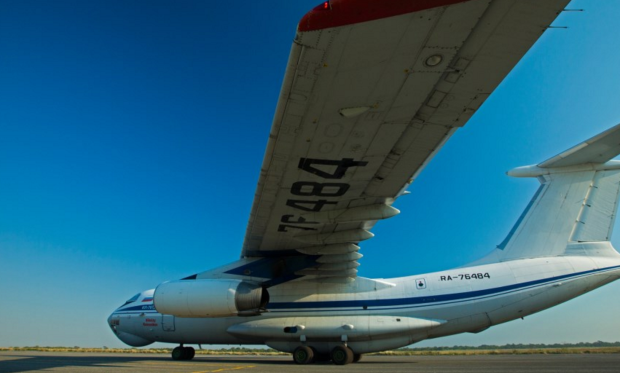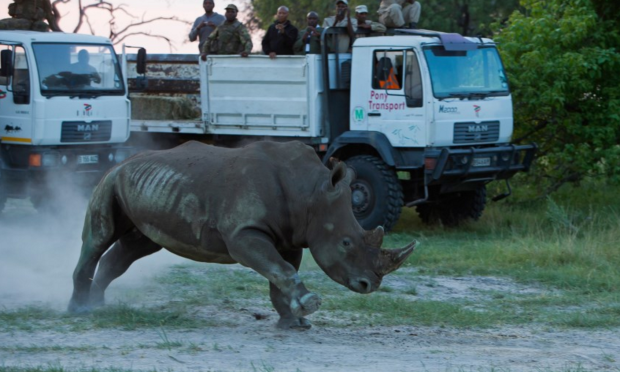 Above photos by kind permission & copyright of Great Plains Foundation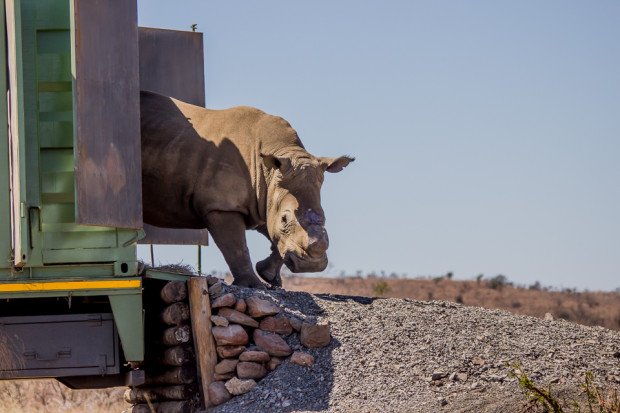 One of the relocated rhino Nambiti have been entrusted with protecting in South Africa. Photo by kind permission of Lynn and Jemma Smith
It costs $50,000 to fully fund a "demand reduction team" for an entire year. This allows our friends at Freeland.org to raise funds and run campaigns that change people's attitudes toward elephants, rhinos and big cats that are currently being poached in Africa for the Asian market.
Drones & teams: $1,500 – $5,000 Nighttime is when the animals are most vulnerable and when most of the poaching takes place. We will supply Nambiti, our game reserve partners with drones to patrol the skies over their land and as we buy more drones, bring in more parks and reserves to help.
The drones carry night vision cameras $1700 to pick up thermal images of poachers with real-time video streaming capability back to the ranger station which alerts them of the presence of poachers. It allows the rangers time to deploy a team to arrive ahead of the poachers and apprehend them before they attack for the ivory and horns. Such a head start often means the difference between life and death for the animals. It's proving very effective.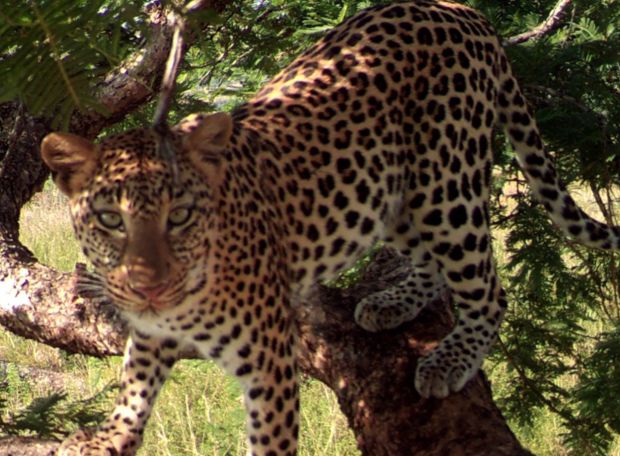 Photo by kind permission of the camera traps of Nambiti!
It costs $150 a month to protect big cats from tribal retribution: When brought into close contact with human settlements, leopards prey on livestock. Villagers retaliate by hunting leopards and big cats to prevent livestock killings. By simply setting up motion activated cameras around the villages, we can enable the tribes to navigate safer routes to water holes, away from the cats. Working with The Cheetah Conservation Fund we can protect the big cats who have dwindled to 10,000 left in the wild.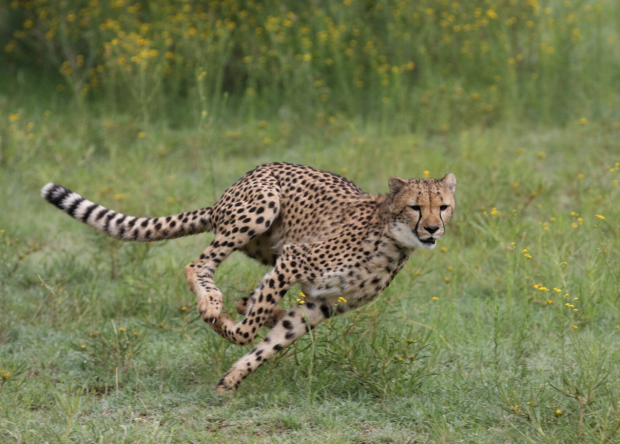 Photo by kind permission of Alan Feldstein
It costs $50,000 to break up an elephant ivory trafficking ring and slow down poaching for one year. This amount funds an exhaustive investigation by Freeland.org into identifying, and then removing major wildlife traffickers from the supply chain.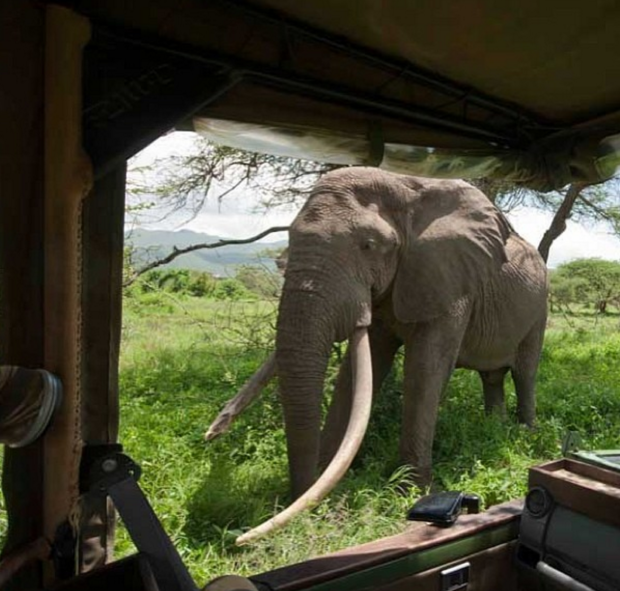 Photos by kind permission of Beverly Joubert
It costs $980 for military grade, infra-red night vision goggles to detect poachers. We can stock drone teams and rangers across several parks to be as equipped as the poachers are and to put them on equal footing at night.
Professional Drone Team $4,500 for a trained two man team with drones and night vision cameras, scanning the vast plains for illegal activity.
Consumer Drones: $350 We can provide smaller, less expensive, unmanned drones for the reserves and parks to fly their own "eyes in the sky" operations. Just knowing a drone is flying can prevent a poacher from moving in.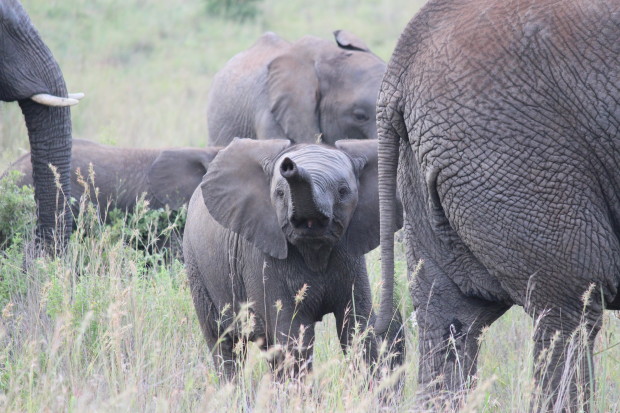 THE IMPACT
We prevent the extinction of elephants, rhino, leopards, lions, cheetah and endangered species in Africa.
By creating a global force to attack poachers and poaching we can END POACHING in Africa.
The herds of elephant, prides of lions and other endangered species will then have a chance at repopulating and coming back to natural numbers.
We are also creating a new kind of business model; a transparent, ground-breaking subscription model to pool funds from a large base and fund initiatives in Africa THAT WORK!
This model can be duplicated for any global concern or natural disaster from earthquakes and world hunger, climate control and clean water. Whenever it "takes a community" this will be the model to use!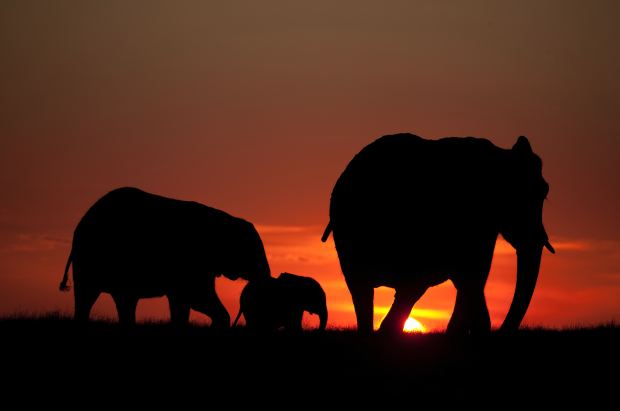 Photo by kind courtesy of Beverly Joubert
Other Ways You Can Help
We understand not everyone can contribute, but you can help us in other ways:
Tell a friend, share our campaign, make some noise! Everything helps.
Start your own mini-campaign to raise funds for us offline – sponsor a bike ride, run or walk with your friends, church community, school, work colleagues, gym friends, scouts or girl guide groups, choir, stamp club, book club. Anyone can chip in to watch this phenomenal effort take flight.
Blog about us! Share this link: https://igg.me/at/OverAndAboveAfrica
Vlog about us! Share this link: https://igg.me/at/OverAndAboveAfrica
Like our page on Facebook tell your FB friends to share us with this link: https://igg.me/at/OverAndAboveAfrica
Follow us on Twitter @OverAboveAfrica – Tweet out this link to your followers: https://igg.me/at/OverAndAboveAfrica using the following hashtag #ToProtect&Conserve
Text OverAndAbove to us at 22828 with your email address to join our mailing list!
Indiegogo has wonderful sharing tools to make this process easier for you to let your friends, family and work colleagues know about us! If you need help in using the tools, send us an email, we'd love to help you!
Have ideas you'd like to share with us? People or organizations you think would make great partners? Please email us:

[email protected]

or

[email protected]
And that's all there is to it. By joining us on this ambitious journey, YOU have effectively joined the crusade to end poaching!
Thank you!
The Over & Above Africa Team: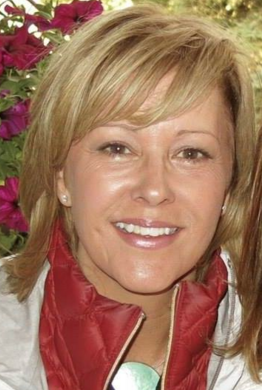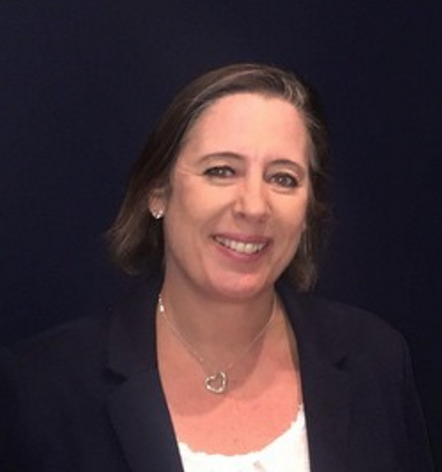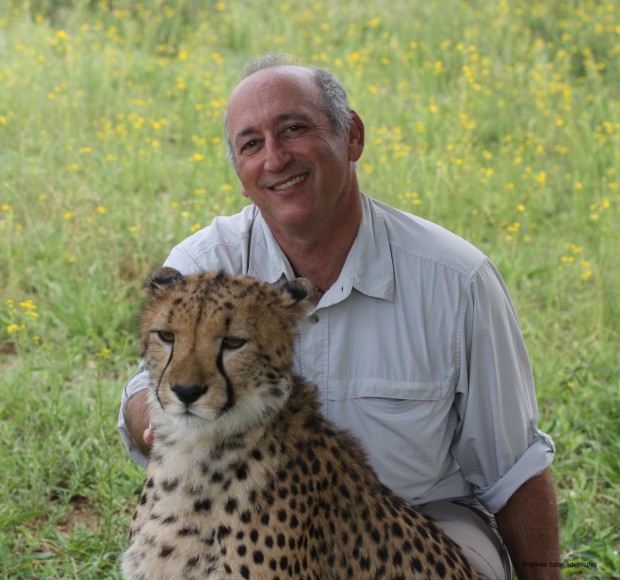 Kerry David Diana Howie Alan Feldstein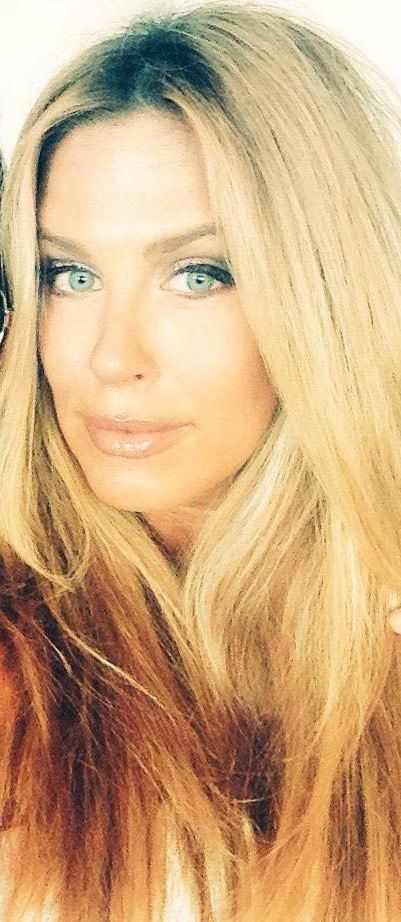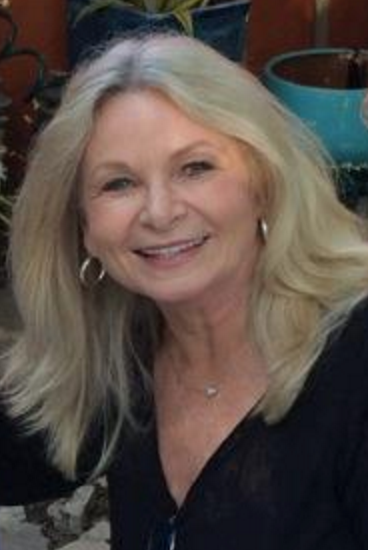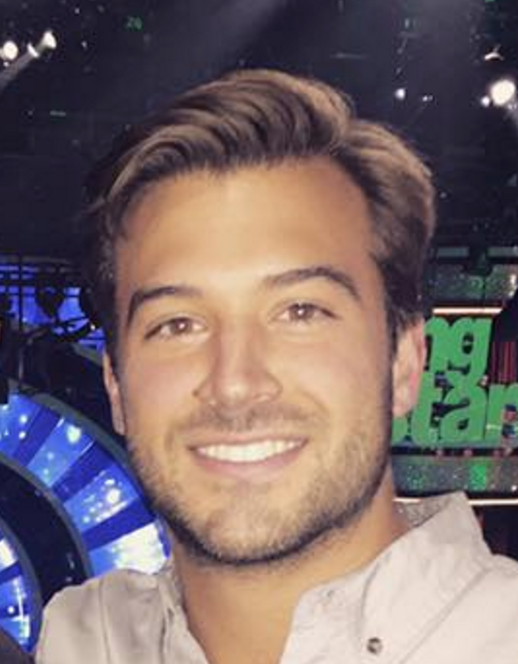 Jennifer Pfister Lorrie Blaustein Charlie Windisch-Graetz Tom Sullivan
WHAT PEOPLE ARE SAYING ABOUT OVER AND ABOVE AFRICA:
"We fully endorse this innovative concept and look forward to working with Over and Above Africa to make a real difference on the ground in Africa" Clarke Smith, CEO Nambiti Private Game Reserve, South Africa.
"Over And Above Africa is an incredible organization whose purpose is to give funding to the people in Africa working to prevent the extinction of Africa's most precious resource – its wildlife. It's vital we support them, because "someday" is now!" Alan Feldstein, Board of Trustee, Cheetah Conservation Fund.
"The team at Over and Above Africa possess a deep understanding of the need for balance between the endangered wild animals and the traditional communities who live alongside them. We believe this approach is the only way to ensure a sustainable future for all. By directing funds raised to areas of key priority in the protection of humanity and wildlife, they are securing the best chance possible of affecting meaningful change. We are so impressed by Over and Above Africa: with passion and selflessness they have dedicated themselves to a vital mission."
Carol Beckwith & Angela Fisher – African Ceremonies
Press for Over And Above Africa

* Data Sources – Poachingfacts.com, World Wildlife Fund.
Our thanks to the following people and organizations for their efforts with our launch campaign for Over And Above Africa:
Tekweni Productions, South Africa
Caroline Graham & Charlie Windisch-Graetz of C4 Global

ITN Productions – multiple award winning Global News Service
Raymond Stone – photos
Jemma and Lyn Smith, Nambiti – photos
Alisa Evdokimov – Digital Photo Album
The Huffington Post published this article on July 27th: