iCrowdNewswire - Aug 8, 2016
High-Quality merino fashion handcrafted in Uruguay
Revaluing our local craftmanship and traditions.
We are Alium an independent brand making high quality merino wool products. Our main objective is to preserve and promote our southamerican traditions, materials and crafts through the products we design and sell.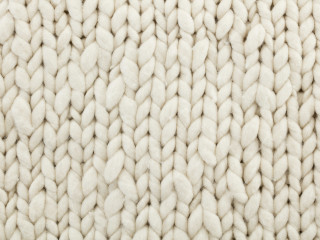 VERSIÓN EN ESPAÑOL MAS ABAJO.
STORY
Hello! We are Carolyn and Mariano the team behind Alium. We met at university 10 years ago while studying textile (Carolyn) and product (Mariano) design, and introduced Alium in 2008, a small shop in Pueblo Garzon, selling a curated collection of Uruguayan-made fashion and furnishings.
Uruguay is a fairly traditional country that has gained international attention lately. We love our traditions and materials and we saw an opportunity to show them to the world in a modern and contemporary way by re-designing our typical Ruanas, Ponchos and Blankets.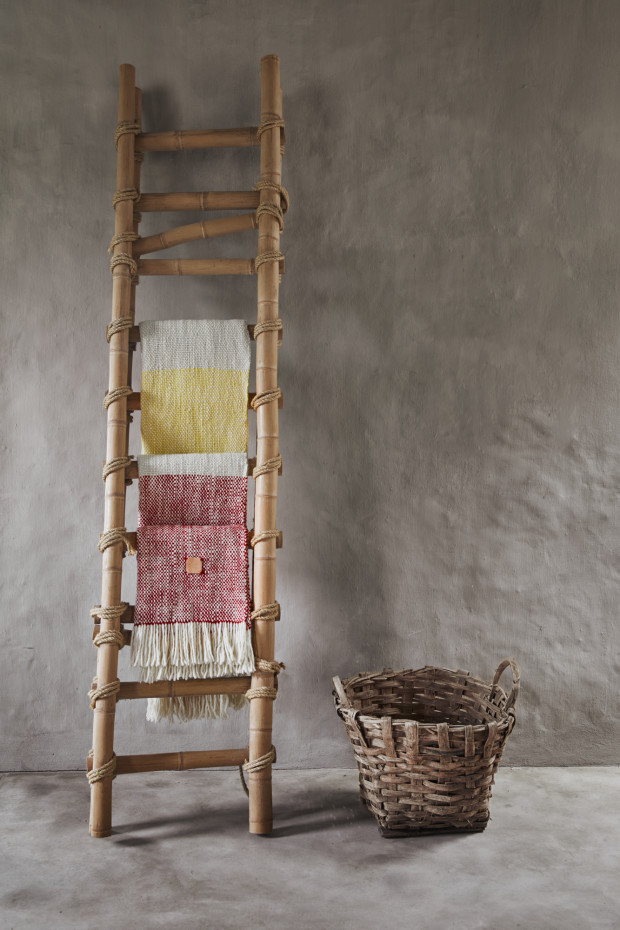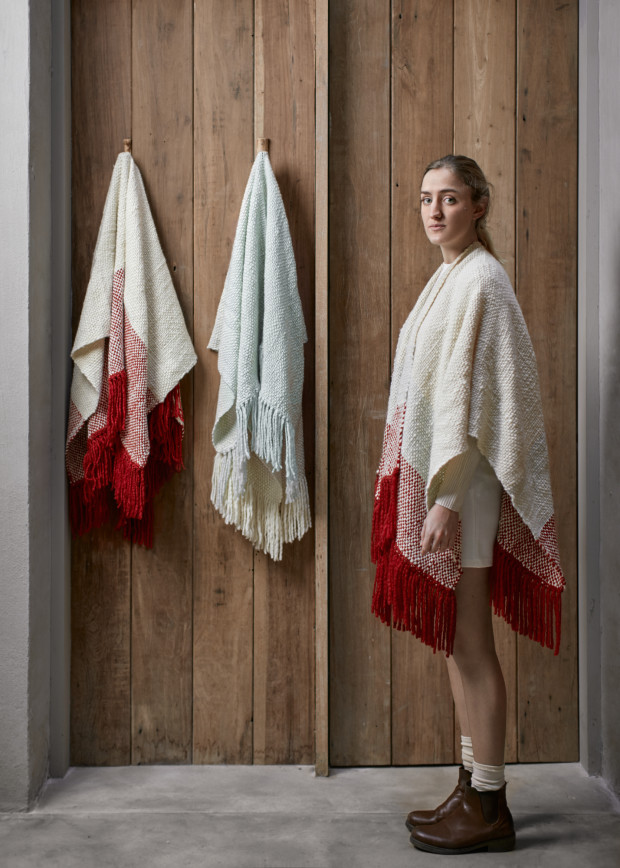 Inspired by Merino wool, one of the largest natural resources in Uruguay, we launched our own collection in 2016, a selection of ruanas, ponchos and blankets handcrafted by knitters around the country.
Our goal is to deliver a high quality product, combining contemporary design with traditional craftmanship and natural materials, and also revalue local artisans as a fundamental part of the production process, which has been set aside by mass production companies.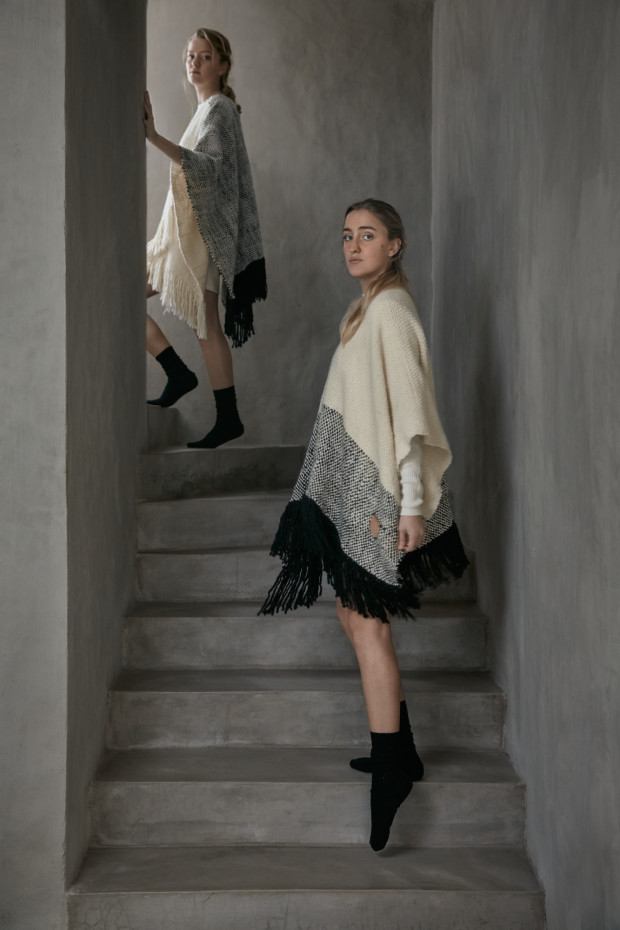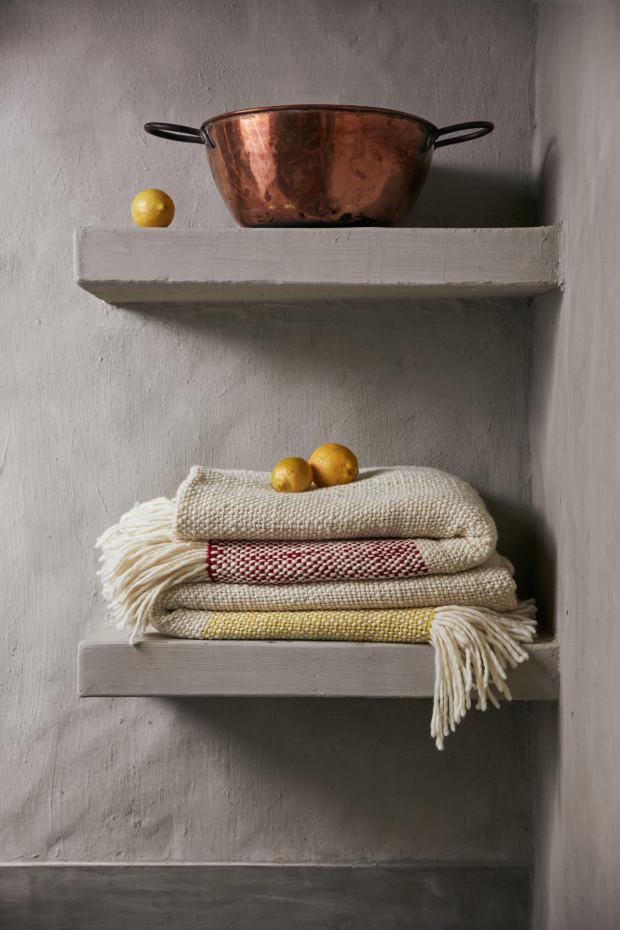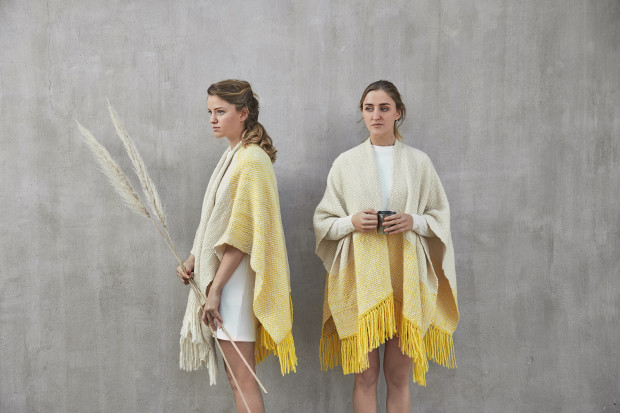 What we need and what you get.
After seeing the success of our first collection in 2016, we realized it was time for alium to blossom in a much bigger way. We are designing a new and bigger collection for the South American summer 2017, including Ruanas, Ponchos, Blankets, and tablewear.
We need your help to produce our second collection for the summer 2017. In addition to the Garzon shop we are planning a small place on the square in the beach town of Jose Ignacio.
In order to make it happen we need to double our production and expand to new lines of products such as bags and ceramic tablewear.
By contributing with alium you will be helping local knitters and wool mills who work with us as outsource suppliers.
You will also help us create a strong southamerican brand which promotes and respects natural materials and local traditions.
*If we dont reach our fund goal, the money will be destined only to produce our new collection of products for this summer 2017.
Details of investment.
The money will be destined to produce your rewards, the entire collection of ruanas ponchos, blankets, ceramic tableware for next summer, and extras such as packaging, photoshoot, print catalogues, etc.
Building a PopUp Shop in Jose Ignacio.
The rest goest to Indie gogo fees, additional costs and taxes.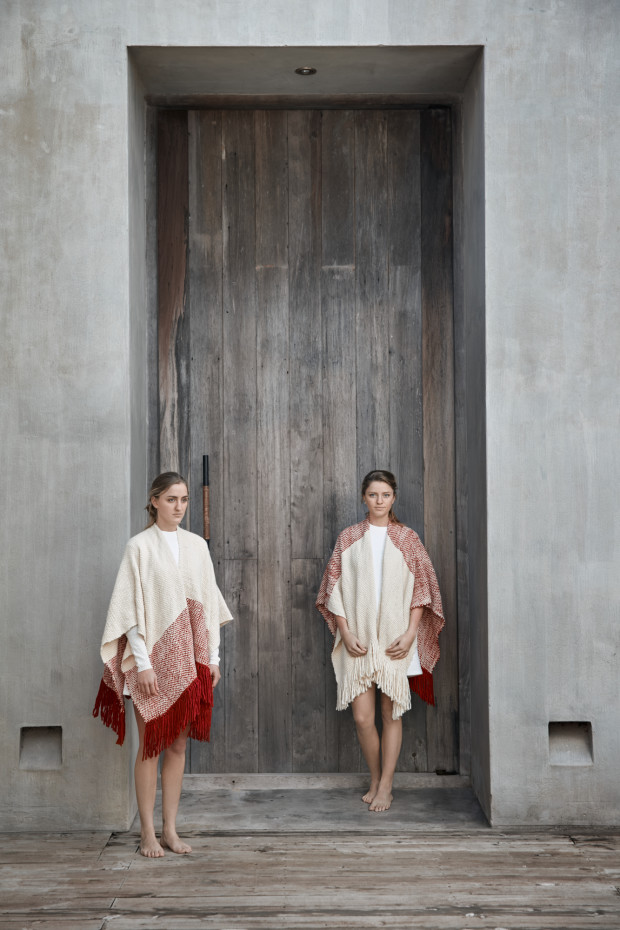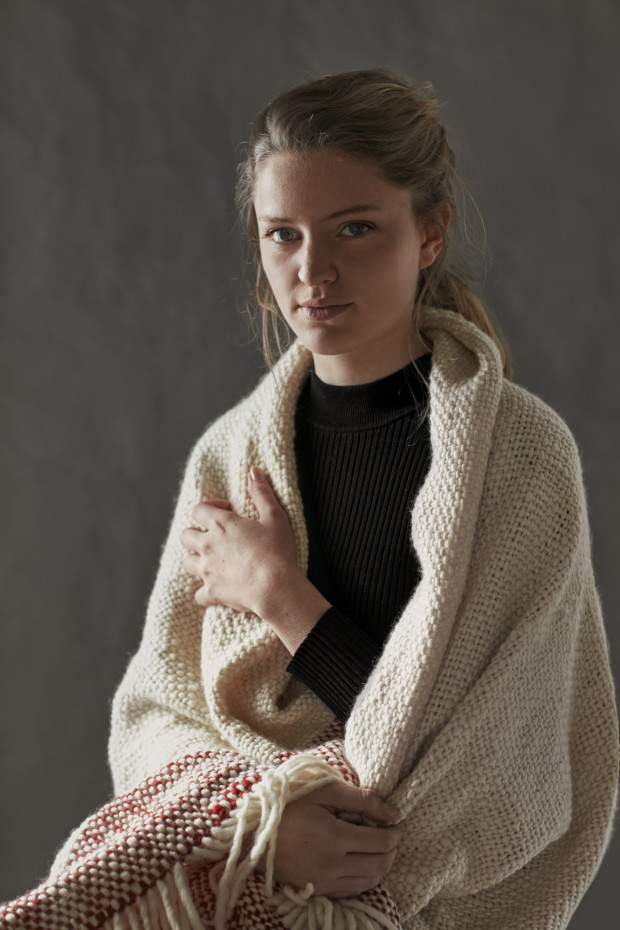 The impact. 
We have a strong belief and philosophy of using local resourses in all our products. The entire manufacturing chain from raw material to finished product has been carefully selected and chosen by us.
Why Merino Wool?
Merino wool, one of URUGUAY'S biggest natural resources. Known for being one of the finest natural and renewable fiber. Its very soft, also breathable and suitable for any weather condition. It's very easy to care thanks to its natural protective layer that prevents odors and stains.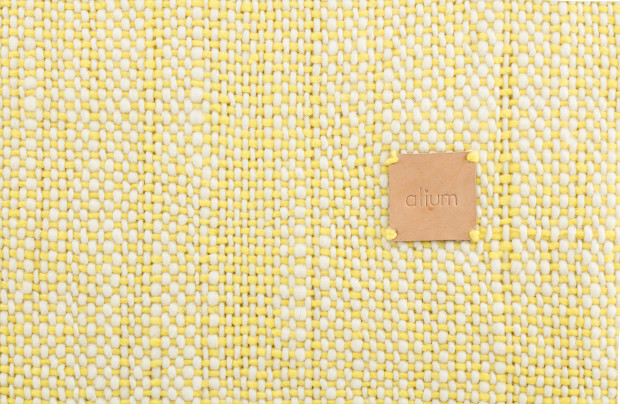 Risks and Challenges  
Growing is allways a big risk, but we know we are a strong company with strong values and if we keep this path everything will be perfect!
As we work with artisans, our biggest challenge is to grow our production and be able to fulfill orders in time.
Click here to access our secret patron area.
Who we are.
Hello! we are Carolyn and Mariano a young couple from Uruguay, we are the team behind Alium. Design is our passion and being able to combine natural fibers such as merino wool with contemporary design is what motivates us to work everyday!
We are a local brand inspired by the SLOW MOVEMENT; iniciated in Italy, this movement manifest is based in respecting the natural process of every aspect in life. Everything we sell and design is hand made with careful hands of craftmen and women.
We promote the good and simple things of life. Reading a book enjoying a tasty glass of wine, having a romantic dinner by the fireplace or a picnic with friends. Horseback riding in the countryside and enjoying a nice family "asado" .
Over the last 6 years we have selected every product, analyzed every detail to combine and create a great curated design collection from Uruguay representing its culture and values.
That's our heritage.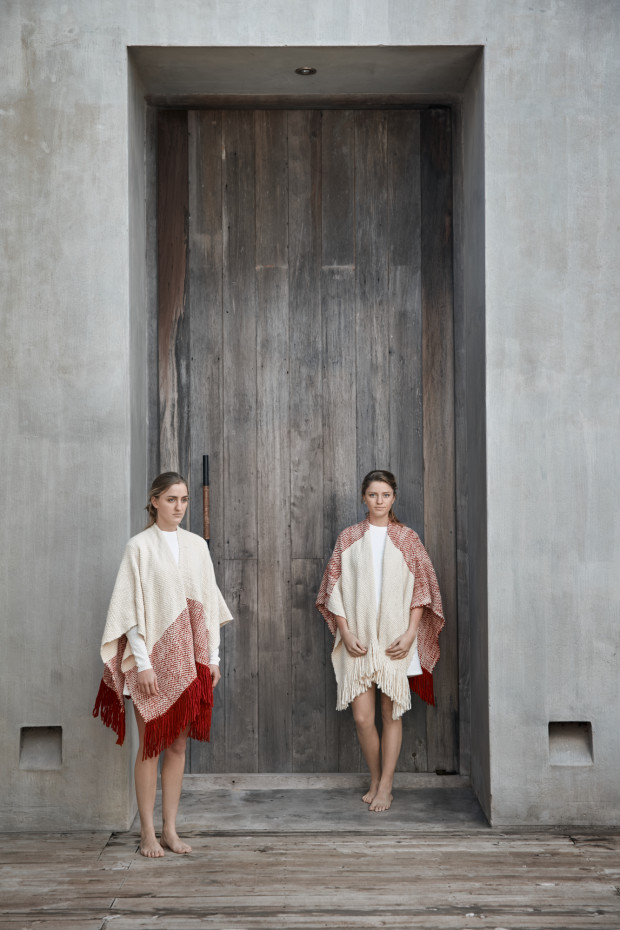 If you need any further information about our project or would like to see our latest collection you can
visit our website
or email us at hola@alium.com.uy and we will happily answer back!
Please share our campaign with friends and consider backing us.
Thank you
Carolyn Prevett and Mariano Piñeyrua
Take a look at some of our rewards
Natural Ruana hand made in Merino Wool.
Measures: 130 x 120 cm.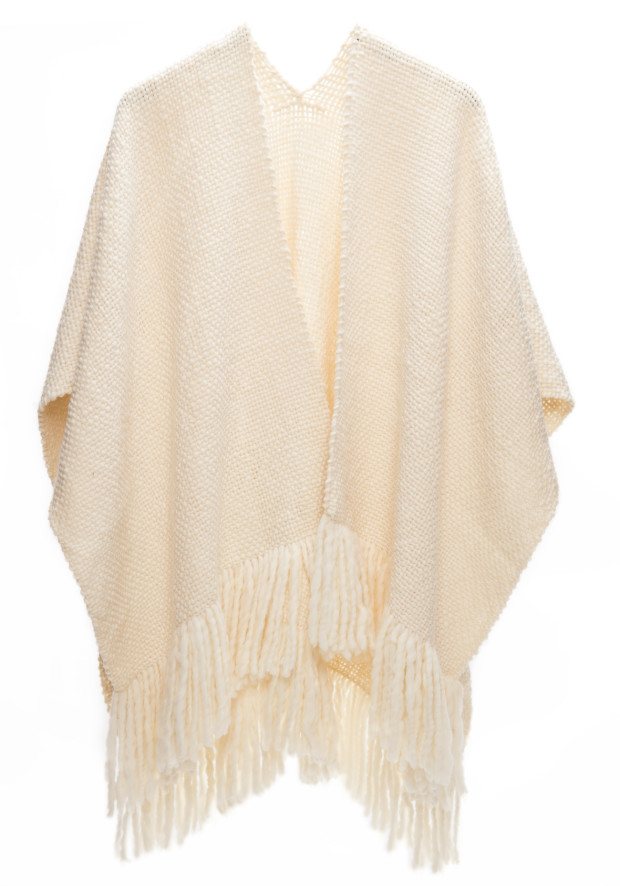 _________________________________________________________________________
Merino blankets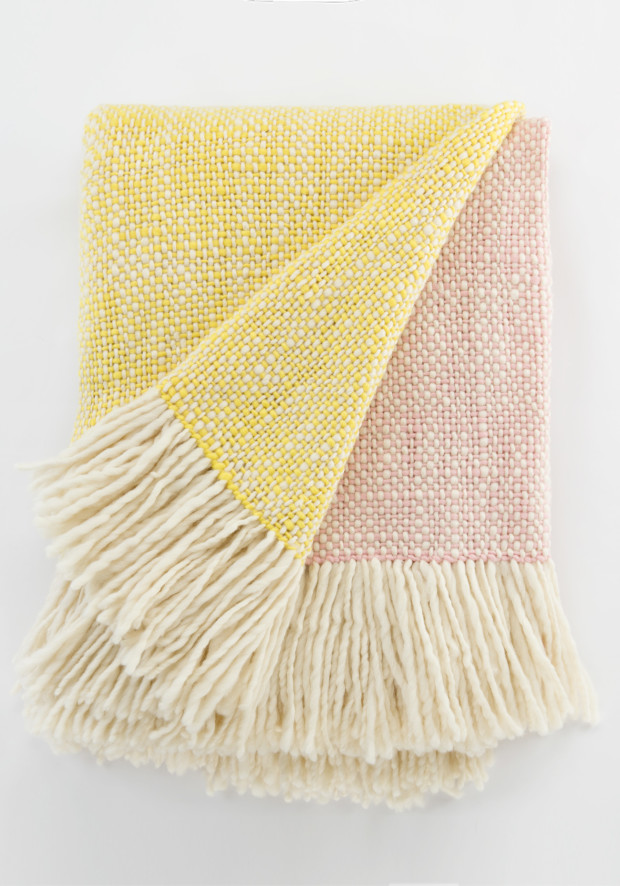 Duo Blanket Pink and Yellow. Measures: 140 x 180 cm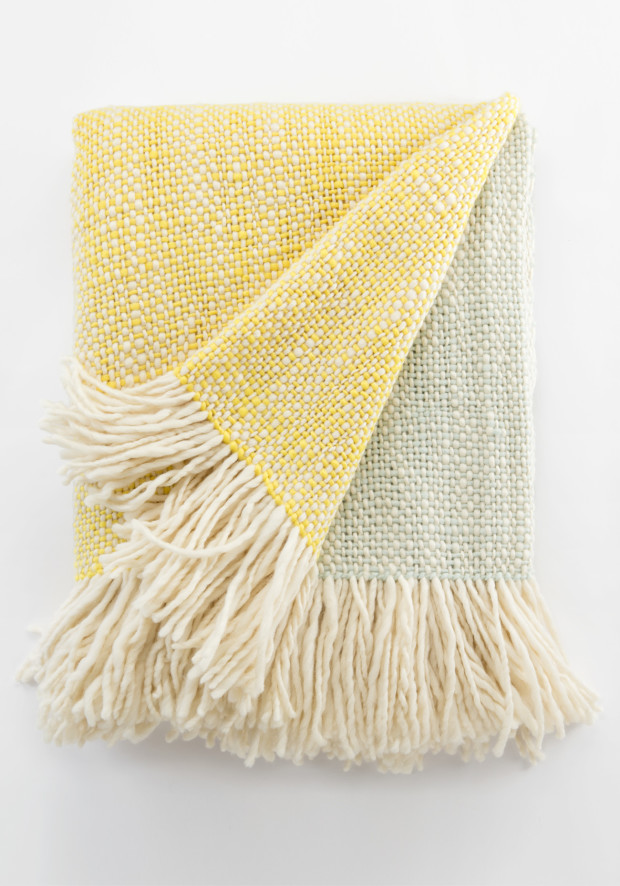 Duo Blanket Aqua and Yellow. Measures: 140 x 180 cm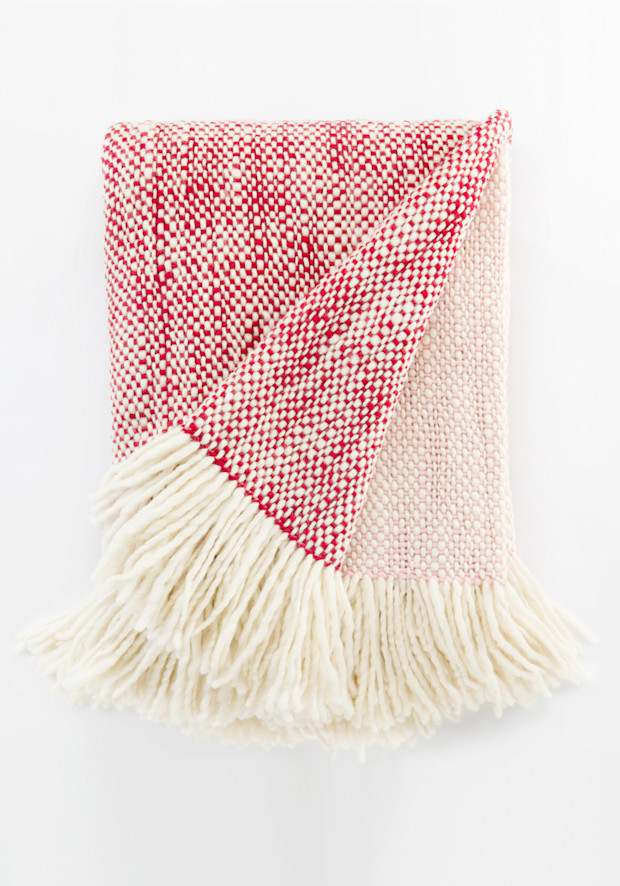 Duo Blanket Pink and Red. Measures: 140 x 180 cm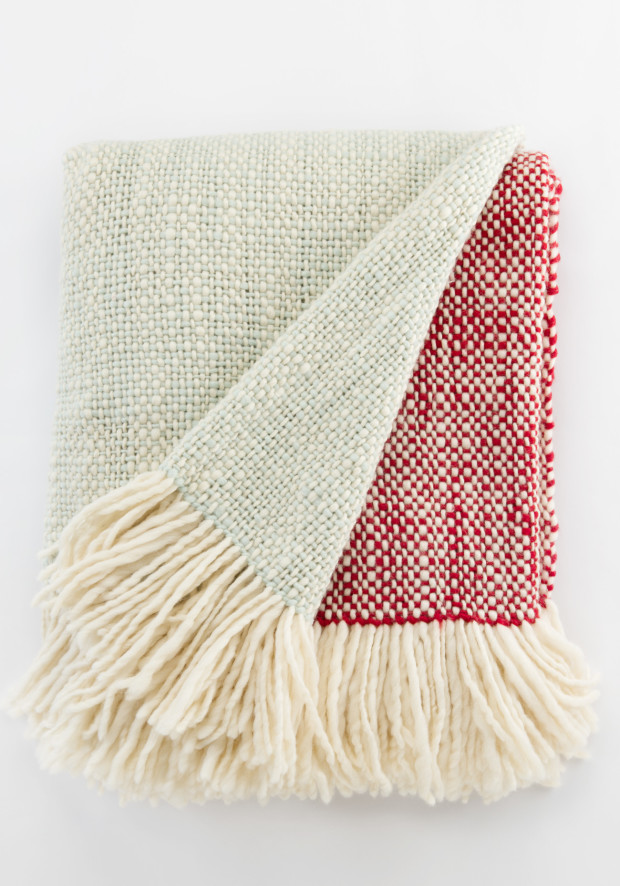 Duo Blanket Red and Aqua. Measures: 140 x 180 cm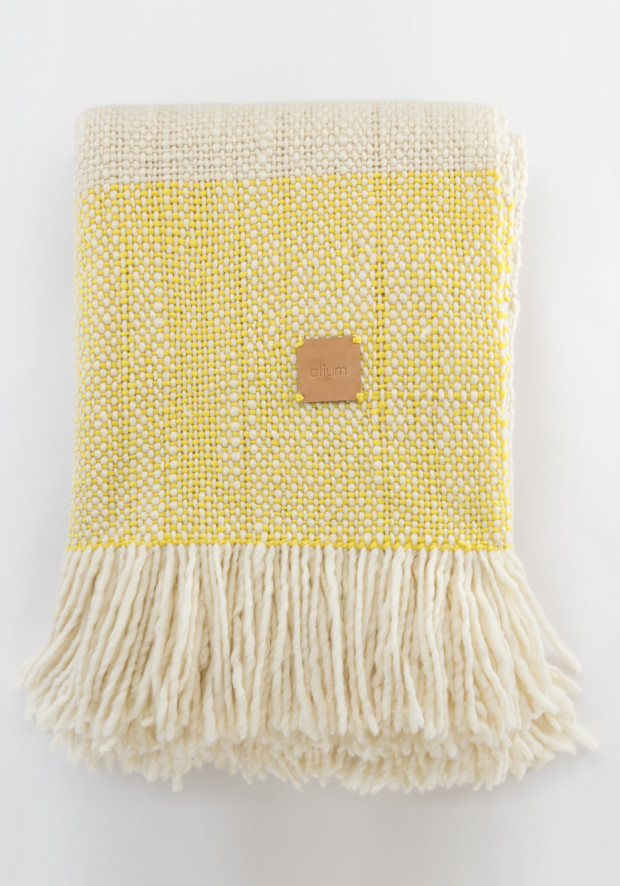 Zocalo Blanket Yellow. Measures: 140 x 180 cm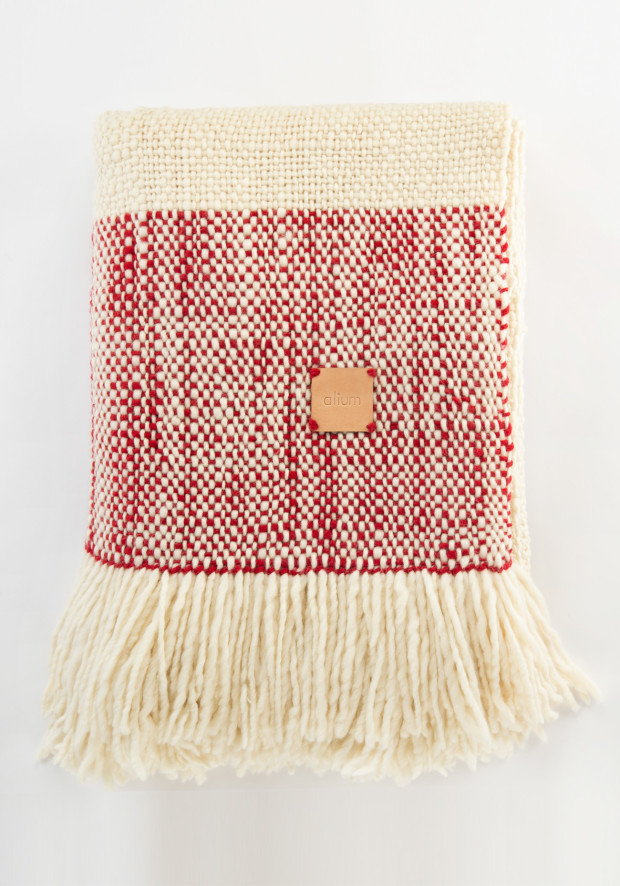 Zocalo Blanket Red. Measures: 140 x 180 cm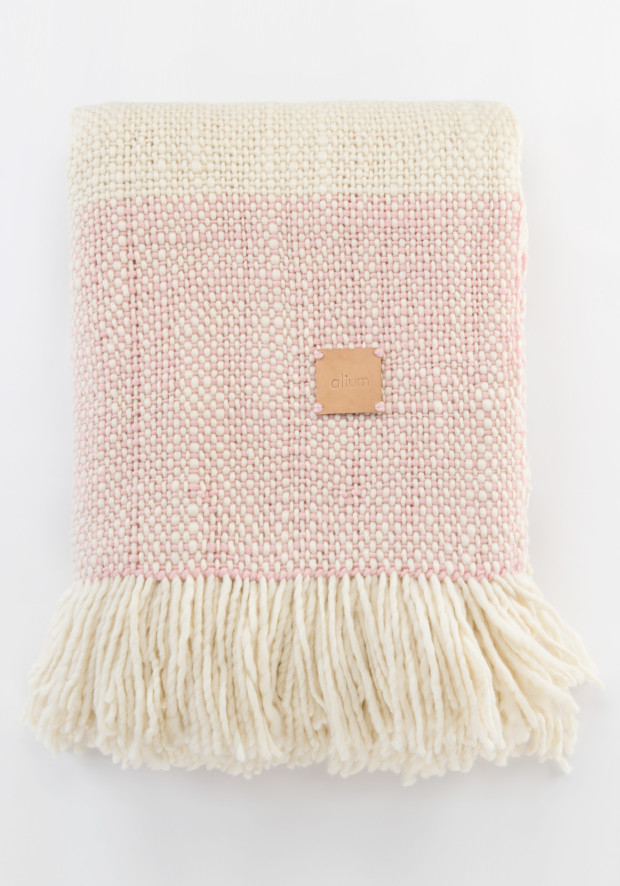 Zocalo Blanket Pink. Measures: 140 x 180 cm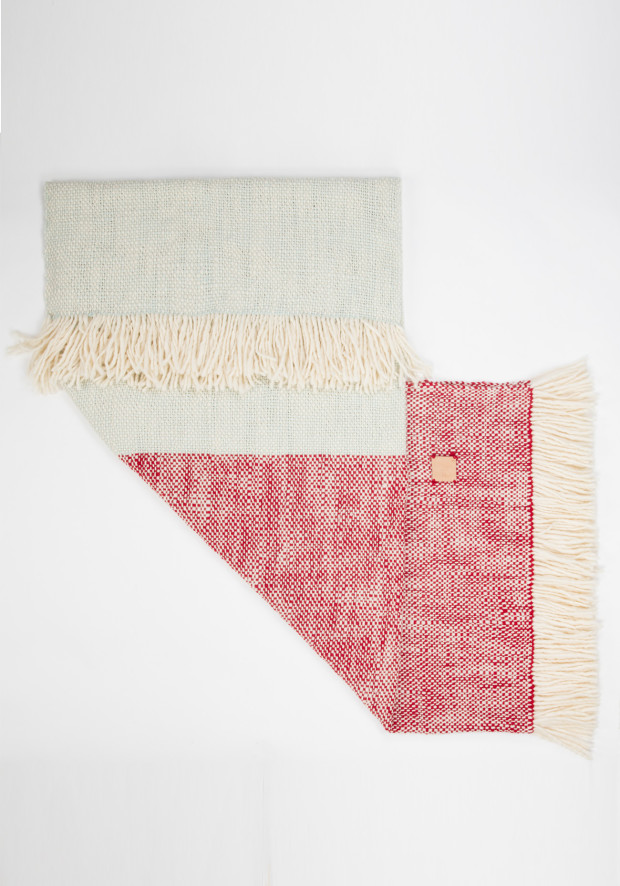 Duo Blanket full picture. Measures: 140 x 180 cm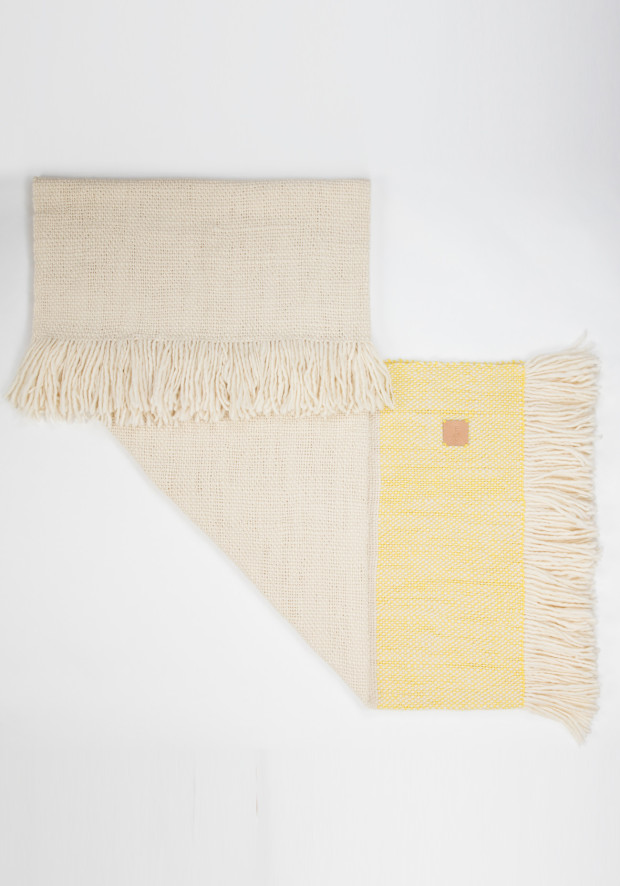 Zocalo Blanket full picture. Measures: 140 x 180 cm
_________________________________________________________________________
Super Bulky Merino Blanket
Available Measures: Throw 140 x 180 cm| King 240 x 240 cm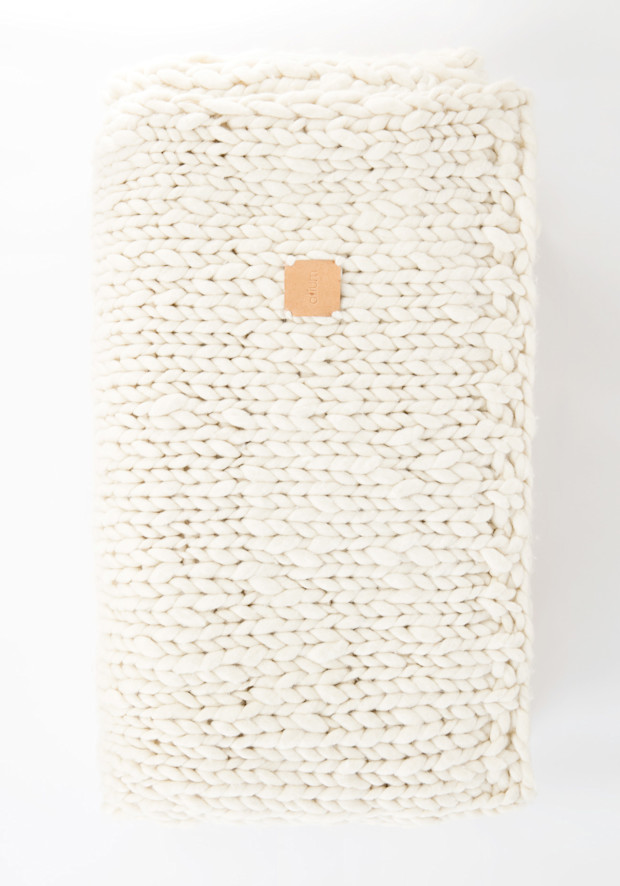 If you got to this point you might be interested in being a secret supporter!
HISTORIA
¡Hola! Somos Carolyn y Mariano el equipo detrás de Alium. Nos conocimos en la universidad hace 10 años, mientras estudiabamos diseño textil (Carolyn) y diseño de productos (Mariano), e introdujimos Alium en 2008, una pequeña tienda en Pueblo Garzón que vende una colección curada de moda y muebles hechos a Uruguay.
Uruguay es un país bastante tradicional que ha ganado atención internacional últimamente. Nos encantan nuestras tradiciones y materiales, y vimos una oportunidad para mostrar al mundo nuestras tipicas ruanas ponchos y mantas de una manera moderna y contemporánea.
Inspirado por la lana Merino, uno de los mayores recursos naturales del Uruguay, hemos lanzado nuestra propia colección en 2016, una selección de ruanas, ponchos y mantas hechas a mano por artesanas de todo el país.
Nuestro objetivo es ofrecer un producto de alta calidad, que combina el diseño contemporáneo con artesanía tradicional y materiales naturales, y también revalorizar los artesanos locales, como parte fundamental del proceso de producción, que han sido desplazados por producciones en masa.
Lo que necesitamos y lo que tu otienes
Después de ver el éxito de nuestra primera colección en 2016, nos dimos cuenta de que era hora de alium florecer de una manera mucho más grande. Estamos diseñando una nueva y más grande colección para el verano sudamericano 2017, incluyendo ruanas, ponchos, mantas y objetos de hogar.
Necesitamos su ayuda para producir nuestra segunda colección para el verano de 2017 y además de la tienda de Garzón estamos planeando abrir un pequeño local en la plazas de Jose Ignacio.
Con el fin de hacer que esto suceda tenemos que duplicar nuestra producción y expandirnos a nuevas líneas de productos tales como: bolsos y objetos para el hogar.
Al contribuir con alium usted estará ayudando a los tejedores locales y fábricas de lana que trabajan con nosotros como proveedores externos.
También nos ayudará a crear una fuerte marca sudamericana que promueve y respeta materiales naturales y las tradiciones locales.
* Si no logramos nuestro objetivo de recaudar fondos, el dinero será destinado sólo para producir nuestra nueva colección de productos para este verano de 2017.
Los detalles de la inversión.
El dinero será destinado a producir sus recompensas por haber contribuido a la causa, toda la colección de ponchos ruanas, mantas, vajilla de cerámica para el próximo verano, y extras como el embalaje, sesión de fotos, catálogos impresos, etc.
La construcción de una tienda emergente en José Ignacio.
El resto es para honorarios de la pplataforma indiegogo, costos e impuestos adicionales.
El impacto.
Tenemos una fuerte creencia y filosofía de usar recursos locales en todos nuestros productos. La cadena de producción entera desde la materia prima hasta el producto terminado ha sido cuidadosamente seleccionado y elegido por nosotros.
¿Por qué Lana Merino?
La lana merino, uno de los mayores recursos naturales del Uruguay. Conocido por ser uno de los mejores fibras naturales y renovables. Es muy suave, respira y también es apta para cualquier condición meteorológica. Es muy fácil de cuidar gracias a su capa protectora natural que evita los olores y las manchas.
Riesgos y Desafíos
Creciendo siempre se encuentra un gran riesgo, pero sabemos que somos una compañía fuerte, con valores fuertes y si seguimos este camino todo será perfecto!
A medida que trabajamos con los artesanos, nuestro mayor desafío es hacer crecer nuestra producción y ser capaces de cumplir con los pedidos tiempo y forma.
Gracias por tu tiempo!
Por favor comparte nuestra campaña con amigos y considera apoyarnos!
Carolyn y Mariano