iCrowdNewswire - Aug 6, 2016
Help FlyFit Lifestyle Fitness take FLIGHT
We have a passion for fitness and a desire to spread health & wellness, but we need your help.
FlyFit Lifestyle is the dream of Alexis and Curtis Washington. A dream that involves spreading our message of overall health & wellness to the world. Curtis is a Personal Trainer and Alexis is a Health Coach. By combining key elements from each practice, we have developed "Lifestyle Fitness": training the Mind, Body, and Soul. We want to touch as many lives as possible worldwide through online Lifestyle Coaching programs. We are passionate about health and wellness, but we need your help!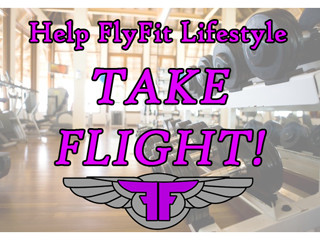 What is the FlyFit Lifestyle?

FlyFit Lifestyle is a health & wellness concept visualized by Curtis & Alexis Washington, husband and wife entrepreneurs residing in Denver, CO.
We are fitness professionals looking to step outside of traditional "training" methods and bring our unique brand of Lifestyle Coaching to the world. While working in the fitness industry for 3 years as a personal trainer in a large corporate gym setting, I (Curtis) began to notice that many of my clients would only take their fitness seriously within that hour of face time, only to go back to their not-so-healthy habits when they leave. This causes any results they may have earned in the gym to be negated. The psychological toll that hindered progress takes on someone can even cause them to throw in the towel on their fitness.
As a Health Coach, Alexis deals with the mental aspects of wellness with her clients, as well as educating them on proper nutrition from a holistic approach. While her clients take care of themselves and their nutrition, we both noticed their level of physical fitness to be minimal. Analyzing the struggles we have been facing with our clients, we noticed that our programs fit together like puzzle pieces. From here, we created the FlyFit Fitness Trifecta: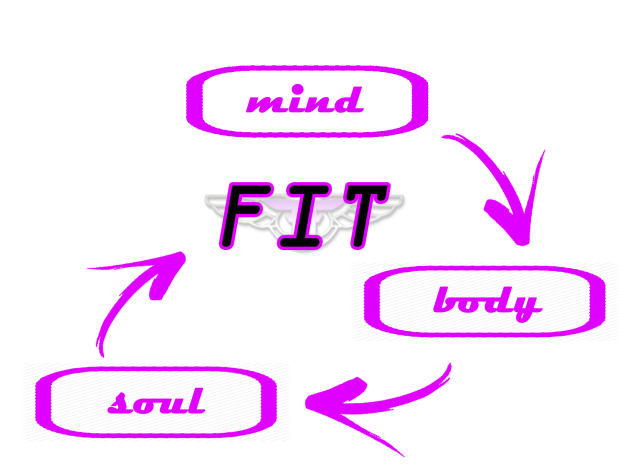 We have believe that fitness is achieved beyond the gym… it even goes beyond the kitchen… in fact, fitness BEGINS mentally with a positive, goal-oriented mindset, encompasses physical training and proper nutrition, and fully manifests itself through a higher quality of life; LIFESTYLE FITNESS!
Each program includes:
Bi-Weekly Lifestyle Assessment & Goal Setting Sessions
Weekly Physical Activity Program & Log Based on Individual Goals
Weekly Meal Plan & Log Based on Individual Goals
Access to Curtis & Alexis for the Duration of your Program to Address any Questions or concerns
Motivation & Accountability
Through our free community fitness events and webinars, we have been able to reach many people who love what we are doing. We want to expand by doing online fitness events (boot camps and classes via webcam), larger webinars and classes, and online coaching, making Lifestyle Fitness convenient and accessible to people across the world. We believe in this concept so much and want to dedicate our lives to helping individuals worldwide experience their greatest mental, physical, and spiritual potential.
What We Need & What You Get
In order to make our dream of changing lives through Lifestyle Fitness a reality, we need help. As you may know, being an entrepreneur can involve a lot of out-of-pocket funding, and we have put a great deal of our personal finances into this machine. For us to take this to the next level, we are asking for $5000 to:
cover remaining business expenses
website development and online program implementation
purchase high-quality video production equipment and software
expand advertising over multiple formats
We don't just want you to invest in FlyFit Lifestyle because it sounds like a good idea. We want you to be able to experience first-hand what it is like to work with a Lifestyle Coach! Investing in FlyFit Lifestyle will not only help us bring our dream to life, but it will also give YOU the opportunity to be one of the first to actually work with a FlyFit Lifestyle Coach. We setup the investment process so that you have the opportunity to be a part of something new and exciting, without paying the full price!
$120 – 1 Week of Lifestyle Coaching
$400 – 1 Month of Lifestyle Coaching
$2200 – 6 Months of Lifestyle Coaching
$5000 – 1 Year of Lifestyle Coaching w/grandfathered rate
(to be delivered at the end of campaigned)
Should we not reach our entire goal, we will remain dedicated to FlyFit Lifestyle Coaching. The funds we do receive will go directly into the business, covering the aforementioned elements in that order. It is our hope that we can meet or exceed our goal so that we can continue our mission.
The Impact
Alexis and I believe that we can make a positive impact on the world by helping individuals realize their highest quality of life. We are so passionate about this because we have seen the changes in ourselves. Mind, Body, and Soul Conditioning is a daily process. We have the background, education, and drive to educate our clients and keep them motivated to make daily overall healthy life choices, but the real beauty comes with the development of self-reliance. As we coach our clients, they become equipped with the tools necessary to sustain these positive lifestyle changes on their own, spreading their positive outlook to the people around them.
You can help by investing in FlyFit Lifestyle Coaching.
Alexis and I want to prove that with a little perseverance and A LOT of hard work, you can realize your dreams. We believe that there are people in this world that are sincerely interested in your success, and we hope that whoever reads this is that type of individual.
We have dedicated a great deal of time and resources helping our community become fit with our free weekly fitness events, and we would love nothing more than to spread this message to the world. With your help, we can develop the online platform to achieve this goal!
Risks & Challenges
The biggest challenge we have faced so far is funding. We have had to personally finance every aspect of this business, even the trial and error. This has caused us to go into a bit of debt. A huge reason we are seeking help through IndieGoGo is to avoid sinking further into debt. With a little help, we truly believe we can get past the minor obstacles and succeed.
In terms of risk, there are a few things we have definitely taken into consideration. In implementing online programs, there will be a few kinks to work out in the early stages. Luckily, I have a few colleagues that know a great deal about online programs and can guide us once we have the necessary pieces in place.
It is through perseverance and steadfast dedication to the success of this product that we will be able to work though any and all obstacles on our quest to bring FlyFit Lifestyle to life.
Other Ways You Can Help
If you are unable to contribute monetarily to our campaign, you can still help!
The best thing you can do to help us is share our message! Please share this campaign with anyone and everyone you know. The more eyes we can get on this, the better! There are tools within IndieGoGo that will help you spread our campaign and get the word out.

We absolutely hope this is the beginning of something spectacular. With your help, we can turn a simple idea into something MASSIVE that is capable of helping people around the world.
Thank you SO MUCH for your contribution. Our appreciation is beyond measure.
Curtis & Alexis Washington
FlyFit Lifestyle
www.flyfitlifestyle.com