iCrowdNewswire - Aug 6, 2016
Budo Bum Anthology
Musings of the Budo Bum: budo, training, modern and traditional martial arts.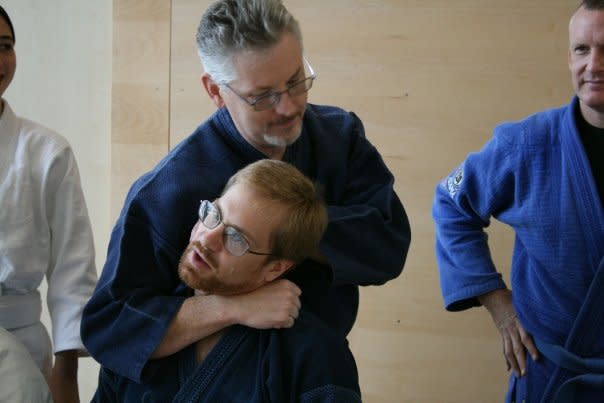 Martial Arts and Budo
I love the martial arts, and I have a particular passion for Japanese martial arts, or budo. I've been doing budo, both modern and classical, in the US and Japan, for 30 years. Even with the internet though, really good information on the traditions, training and thinking in martial arts is hard to find.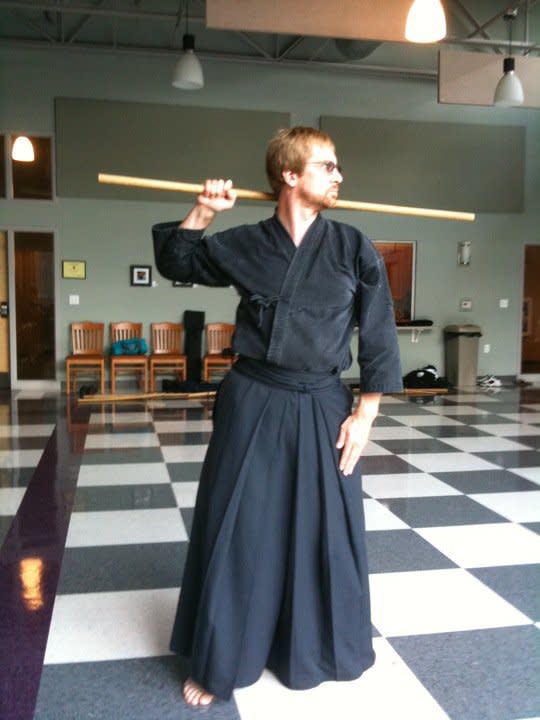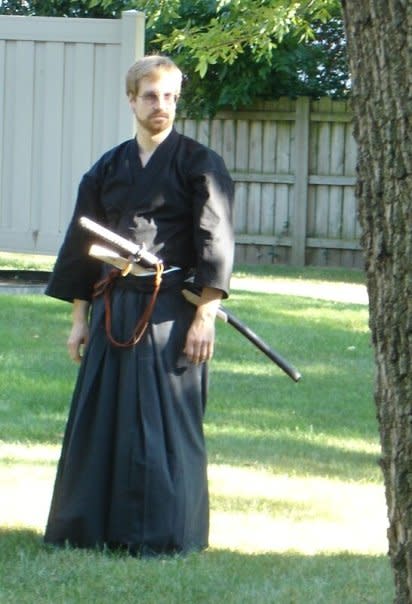 After 3 decades training in the US and Japan doing Kodokan Judo, Shinto Muso Ryu Jo, Muso Jikiden Eishin Ryu Iai and Shinto Hatakage Ryu Iai Heiho, I've started to explore the world of martial arts practice though in my writings. My goal with this campaign is to publish an anthology of essays that will be be worth reading for anyone who is interested in martial arts, whether beginning student or seasoned veteran. I want to help people find quality information about the martial arts.I love budo and believe martial arts training can benefit anyone. I want to share the beauty and power and incredible potential for development that martial arts practice offers.
Contributing to this project will make solid, accurate information about the martial arts available to help counter the wealth of garage circulating on the internet. The essays provide more than just answers. They are built around good questions to ask yourself when exploring the martial arts and their meaning. What is the purpose of martial arts practice? What qualities are we trying to develop in our arts and in ourselves?
The book will include the following essays:
Do You Have To Study In Japan To Understand Budo
Etiquette: Form And Sincerity In Budo
Sensei, Kyoshi, Hanshi, Shihan: Budo titles and how to use them, or rather, how not to use them
What Is Martial Arts Rank?
Zanshin
Do vs. Jutsu (道対術)
What Kata Isn't
Trust In the Dojo
Training, Motivation And Counting TrainingTime In Decades Instead Of Years
The Most Effective Martial Art
The Dojo As The World: Learning To Deal With Violence And Power
Budo And Responsibility
Investing In Failure
The Spirit Of Learning
Training Hard And Training Well Are Not The Same Thing
When It Comes to Training, Fast Is Slow And Slow Is Fast
Getting Out Of The Comfort Zone
There Are No Advanced Techniques
The Most Essential Principles In Budo: Structure
The Most Essential Principles In Budo 2: Spacing
The Most Essential Principles In Budo 3: Timing
The Only Things I Teach Are How To Walk And How To Breathe
Budo Expectations And Realities: Understanding The Limits Of What We Study
Will Budo Training Make Me A Better Person
Budo Professionalism
Budo Training And Budo Philosophy
How To Adapt An Art To Fit You
Is Kata Too Rigid And Mechanical
How are we going to do this?
The difficult part is that publishing costs money. This is where you can help, and get something in return. First, the totals:
Editing. Making a professional book requires professional editing. Professional editing is going to run around $1,250.

Professional cover. Designing book covers is not something we learn while writing or hanging out in the dojo. I would like to have a great cover design so you're not embarrassed to have people see you with this great book. $500

Publishing the books is the single biggest cost. To do paperback and ebook with photographs will run about $4,500
Other Ways You Can Help
Please share this page with anyone you know who is interested in the martial arts. I sincerely hope this book with contribute to growing a healthy, active and knowledgeable martial arts community.
Please share this on Facebook, Twitter and other social media.
About The Author
The Budo Bum is better known as Peter Boylan He has been been training in Japanese martial arts since 1986. He started in Kodokan Judo, where he has attained the rank of sandan.
While living in Japan in the 1990s, he stumbled upon the classical Japanese martial arts of Iaido and Jodo. He began practicing Muso Jikiden Eishin Ryu Iaido with Takada Shigeo Sensei in 1993, and started learning Shinto Hatakage Ryu Iai Heiho from Kiyama Hiroshi Sensei in 1998. He is currently focusing on Shinto Hatakage Ryu Iai Heiho. While practicing these koryu arts, he has also trained in the Seitei Iaido of the All Japan Kendo Federation, reaching the rank of godan (5th degree black belt). Kiyama Sensei has licensed Peter to award certification in Shinto Muso Ryu.
In 1994 he was able to start training in Shinto Muso Ryu Jodo and the standard jo kata of the All Japan Kendo Federation with Tatsuro Hashimoto Sensei and Matsuda Shihan. Since then he has reached the rank of yondan in the Kendo Federation standard jo kata. He is also the translator of the English edition of the book "Jodo" by Yoneno Kotaro and Hiroi Tsunetsugu. He has received the Shomokuroku license in Shinto Muso Ryu from Kaminoda Tsunemori.
After living in Japan for 6 1/2 years, he moved back to the USA in 1999. He returns to Japan at least once a year to train with his teachers and get advanced instruction.