iCrowdNewswire - Aug 6, 2016
An Amy Johnson Parade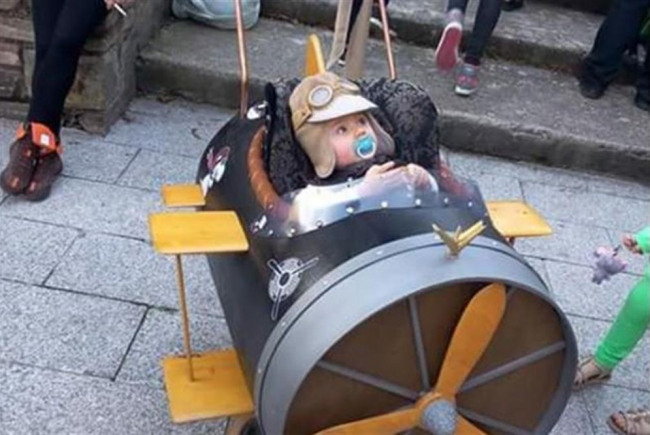 Help us host a flight themed parade to celebrate the life of Amy Johnson, with live music, performance and dance, bringing a carnival atmosphere to Hessle Rd area of Hull
Amy Johnson was the first woman to fly solo from England to Australia in 1930. We want to celebrate this great feat whilst bringing the Hull community together and echoing an old pram racing tradition (c1920s), where teams decorated prams and raced down Hessle Rd in costumes.
We hope to engage 300 community participants in this fun and unique event by hosting workshops leading up to the event so that anyone can get involved, in the process developing this local tradition and bringing it into back the 21st century with a bang!
Open to people of all ages and backgrounds, if you can decorate a pram, buggy, mobility vehicle, scooter, push bike, unicycle, skateboard etc and push or ride it round the route, then you can come along and be part of the fun!
What we'll deliver:
Receive expert arts training from Hebden Bridge Handmade Parade
Host costume, prop, and float workshops for families, and out-reach sessions for hard to reach groups
Create fabulous costumes props and floats for a community parade
Train First Aid & Steward community volunteers
Help 300 people take over the streets in the Hessle road area with a crazy carnival
Organise an after parade gathering in the park until the end of the afternoon
Why it's a great idea:
This is an opportunity for Hull to engage in a live outdoor arts event, developing local creative talent, promoting skill sharing, increasing integration, taking people out of their comfort zone, challenging perceptions, and as well as merely promoting outdoor fun!
It's also a fantastic way to draw the HU3 area together by bettering relations with local partners, sponsors and community organizations.
It'll be an exciting day for all and not to mention a great day for local businesses, local schools, and community spirit. Please pledge what you can to help make it happen!
Steps to get it done:
Run crowdfunding campaign
Deliver family and company workshops as well as outreach workshops to marginalised community members
Plan logisitics of event
Host the Amy Johnson parade and gathering
Follow up gathering to reflect on event and discuss potentially holding future events
Want to come along to a workshop to learn how to build your own costume, props, and float? Find out more here: www.hullcarnivalarts.org.uk or simply send us an email [email protected]
Are you a business around Hessle Road and HU3 area?
This event is the perfect platform to raise your companies profile, and give something back to the local community. Through participation and volunteering, this is an opportunity for companies to showcase what they do, and their hidden artistic talents! Local companies can provide a team building exercise, to encourage workers to problem solve in different and unexpected ways, by building a pram based float. Also providing a high profile community volunteering opportunity, giving employees a 'feel good' factor social event that engages workers and their families.