iCrowdNewswire - Aug 3, 2016
Prisma Cold Brew Coffee
Delicious cold brew coffee in 10 minutes or less.
FirstBuild, a co-creation community backed by GE Appliances, is introducing Prisma Cold Brew. Prisma Cold Brew allows you to brew delicious cold brew coffee at home in less than 10 minutes. Join our Indiegogo campaign and help fund the fastest cold brew machine.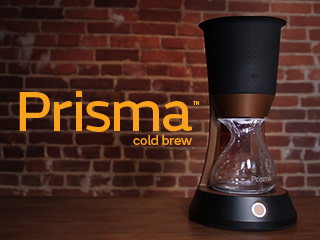 Delicious cold brew coffee in 10 minutes or less
Traditional cold brew takes 12 or more hours to brew. Through a specialized vacuum infusion process, Prisma gives you great cold brew, right now.

Why cold brew?
A wave of cold brew enthusiasm has been sweeping across the nation. Why? Because brewing at low temperatures extracts the best flavors of the coffee while leaving a lot of the bitter, acidic flavors behind. The end result is a smoother cup where subtle notes stand out. Think tangerine, wild cherry, walnut, and toasted marshmallow.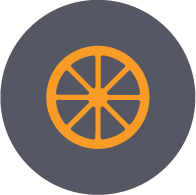 Less Acidity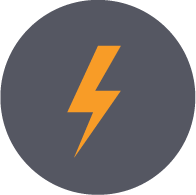 More Caffeine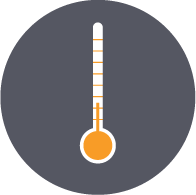 Lower Temp

The perfect coffee, not an exaggeration.
When we served our cold brew to the most die-hard enthusiasts at Coffee Fest Dallas, they were really pleased with the flavor. When we told them we made it at the show in less than 10 minutes, they were ecstatic. The result: Prisma won awards for best product and peoples' choice.
The Prisma Process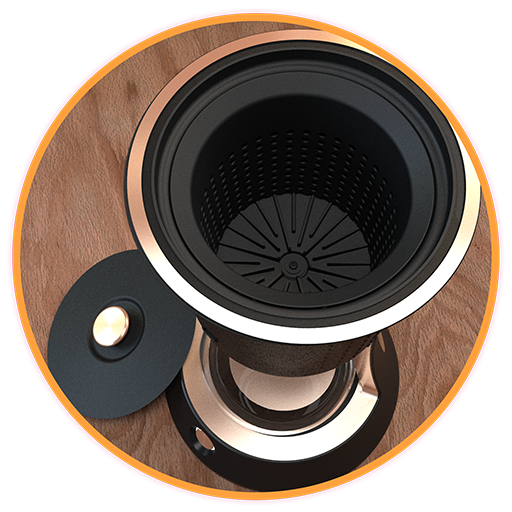 1
Add finely ground coffee and water at your desired ratio.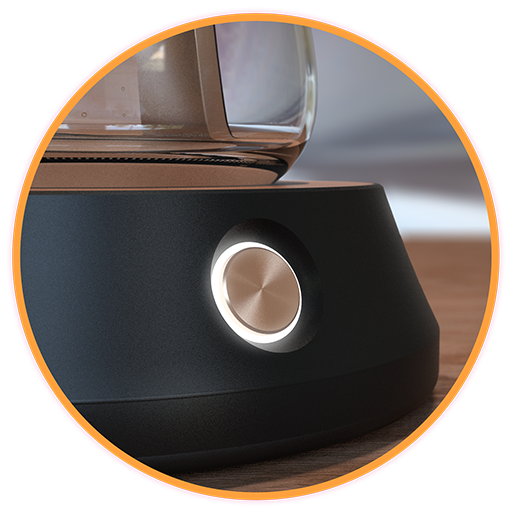 2
Press button to begin extracting the coffee through vacuum infusion.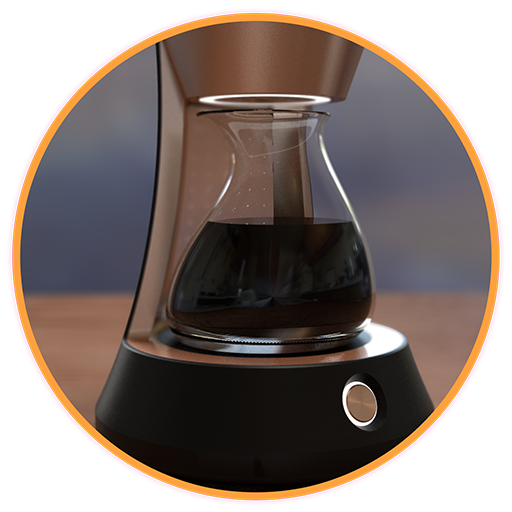 3
In under 10 minutes, delicious cold brew automatically drains into the carafe.

Prisma Partners
Sunergos Coffee
We developed Prisma in collaboration with Sunergos Coffee, a nationally-renowned coffee shop and roastery. Quality and taste were of utmost importance as we designed our specialized infusion process. We have served Prisma cold brew to the acclaim of enthusiasts and coffee tasting experts across the nation.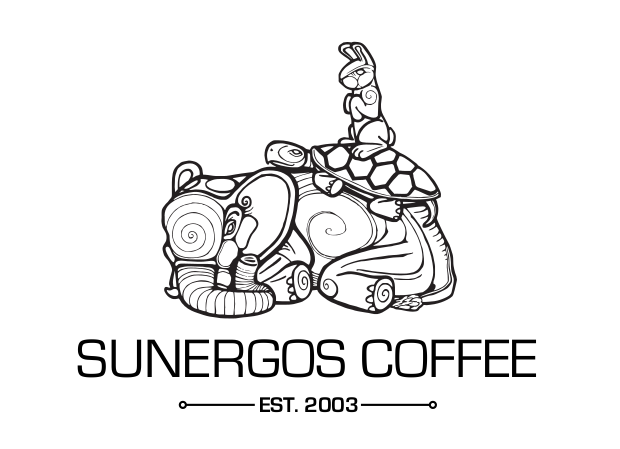 Blake Nail
Blake Nail joined our community last year when we started our cold brew journey. An avid cold-brewer, Blake won the first-ever "Cold Brew Throwdown" at SCAA 2016. Blake advised our team as we were developing a product that makes top quality cold brew.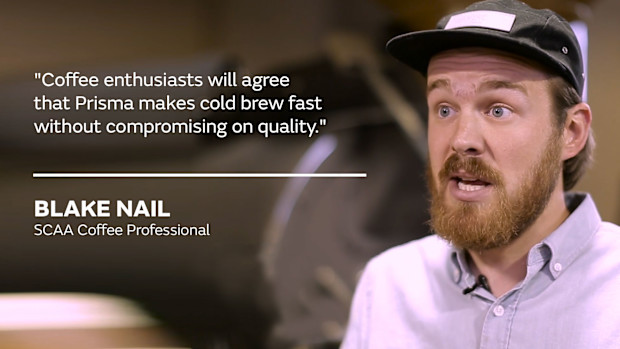 Baratza
We are proud to announce that we are partnering with Baratza. Purchase the Prisma Pro pack to get a great deal on Prisma including the award-winning Baratza Virtuoso grinder.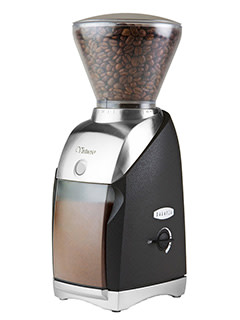 Who is talking about Prisma?
Don't just take it from us, see Prisma featured in the following publications:

About FirstBuild
FirstBuild is a co-creation community that is changing the way products come to market by working with our community from the very beginning. Prisma is the culmination of more than a year of design challenges, late-night coffee tastings, and heated debates; all pointing us to this new and compelling opportunity of rapid cold brew coffee.
Backed by GE Appliances, we have access to world-class design and engineering talent. Since our inception 2 years ago, we have sold over $3 million in product on Indiegogo, and we look forward to another successful campaign.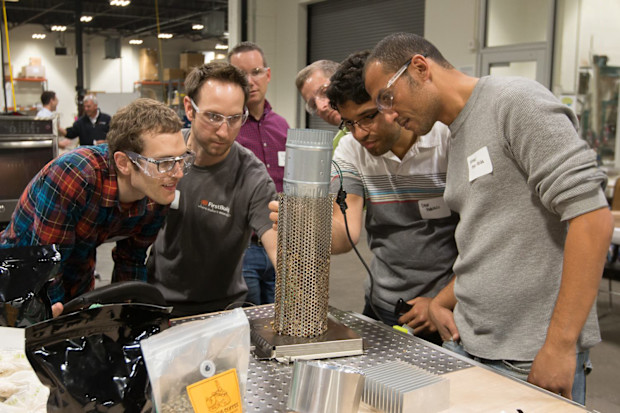 Frequently Asked Questions
How does Prisma work?
Traditionally, cold brew coffee is brewed on the counter or in the fridge by steeping coarse ground coffee in water for 12 or more hours. Prisma speeds up the process through a specialized vacuum infusion process. We recommend using fresh roasted, fine ground coffee for the best results.
How do I operate Prisma?
We studied the entire range of cold brew devices to understand the current user experience and make it better. Prisma is simple:
Add finely ground coffee and water to the brew chamber at your desired ratio.
Press button to begin vacuum infusion.
Eight minutes later, delicious cold brew automatically drains into the carafe.
Prisma was designed for cleanability. After running a brew cycle:
Slide the brew chamber off.
Discard the used filter and grounds.
Rinse the brew chamber and the filter retainer ring.
What type of filter does Prisma use?
Filters for Prisma are inexpensive and easy to find. Prisma uses a standard basket filter, the kind used in commercial coffee makers. We recommend the Fetco 13" x 5" filter found here.
Do you have more detailed feature information?
Output (at 8:1 brew ratio): 700 mL (23.7 oz) or approximately (4) 6-oz. cups
Carafe Material: Glass
Size: At under 17.5" Prisma fits underneath most cabinets
Power: Prisma can be plugged into any standard 120V outlet
Brew time: Under 10 minutes
How much coffee does Prisma make in a single batch?
The coffee output depends on brewing ratios. We recommend an 8:1 water-to-coffee grounds ratio to produce a carafe of ready-to-drink cold brew.
Water: 1000 mL (34 oz)
Coffee Grounds: 125 g (4.5 oz)
Cold Brew Coffee: 700 mL (24 oz)
Where can Prisma be shipped?
We will ship only to the US and Canada for this Indiegogo campaign. In the future, we hope Prisma will be available worldwide.