iCrowdNewswire - Aug 3, 2016
Deep Frequency
Help us continue to create events like this one, that build connections and community between co-working spaces.
WHO IS THE STARTUP GARDEN?
We are three young female entrepreneurs who united to change the way the startup communities connect and grow. We're create experiences that build the perfect platform for positive collaboration. Our goal is to bridge the gap between co-working spaces by bringing people together.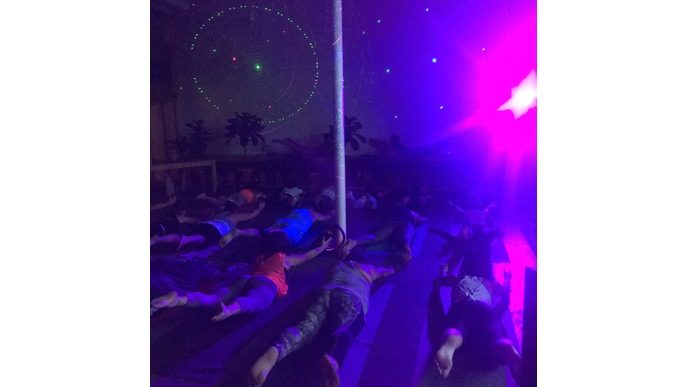 WHAT IS DEEP FREQUENCY
We blend YOGA, black lights, good vibes and the frequencies of DEEP TRAP MUSIC to build deeper connection with ourselves and each other. We bring the vibe to create a truly relaxing and open environment in coworking spaces. Class is led by Krystal Ariel from Love Life Wellness Center in Wynwood, CEO & Co-Founder of The Startup Garden.
We create events like these to nuture genuine connections, friendships and bonds between the conscious and startup community. We're not here to network. We're here to experience and build something together.
WHY DO WE NEED YOU?
We're a startup, too! We saw a problem that needed to be solved in our community and took a leap of faith to accomplish it. In order to keep things moving, we need to raise funds for productions costs, business expenses and support ourselves while we do it. You're the reason we're here. We hope to continue adding value.
WHO SUPPORTS US?
We roll with some pretty amazing people and we are grateful to have them as part of this project. They believe in us and have supported us from the start. Deep Frequency has helped us to forge great partnerships with companies who have the same vision we do; CONNECTION!
Shamanic Tonics
BelloBody
RawJuce
Raven Marie
Love Life Wellness Center
BossPass