iCrowdNewswire - Aug 2, 2016
Unmasking the Masquerade
Three illusionists investigate deception, fear, and the supernatural.
Three professional illusionists contrast the power of deception and fear in our lives with the power of God and freedom from fear. Why does that matter? Because when we understand the nature of deception we're more equipped to avoid it. That's why we believe Unmasking the Masquerade is not only a very entertaining and fascinating book, but a book that will draw people away from deception and toward the Truth.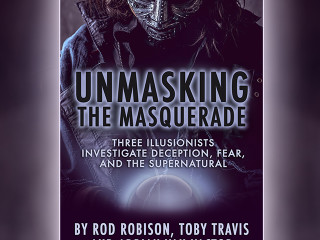 Why This Book Is Important
We live in a time when deception and fear blind millions from truth and freedom from fear.
Unmasking the Masquerade explores both deception and fear from the unique perspective of three illusionists who are also Christians.
With over 70 years combined professional experience in the art of deception; Toby Travis, Adrian Van Vactor, and I take you on a fascinating journey through centuries of fraudulent use of trickery. Then we explore what the Bible has to say about Satan's powers to deceive and the resulting fear that all too often controls our lives. Finally, we answer the question, was Jesus a myth, a magician, or the Messiah? And if he was and is, in fact, the Messiah, how he overcomes fear and deception.
I believe that Unmasking the Masquerade is a book that needs to be read. We've spent hundreds of hours researching and writing. Now it's time to get it edited, formatted, designed, printed and all the stuff that cost bucks to get this important book to the public.
You can play a vital role in bringing this book to reality by partnering with me.
How You Can Help and What You Get
I've learned a lot in the process of publishing my first book including, it "ain't" cheap!
Adding up the graphic design, typesetting, editing, proofing, on-line marketing, and printing comes to about $4,000. And I could definitely use your help.
So what do you get for partnering with me? Well, of course, you get the satisfaction that you're helping to publish an important book that addresses an important issue.
Maybe at this point you're thinking, That's all fine and good, Rod. But what else do ya have for me? Glad you asked, because the answer is "Some pretty cool stuff." Including this cool T.
Check out the Perks section and I'll tell you all about them.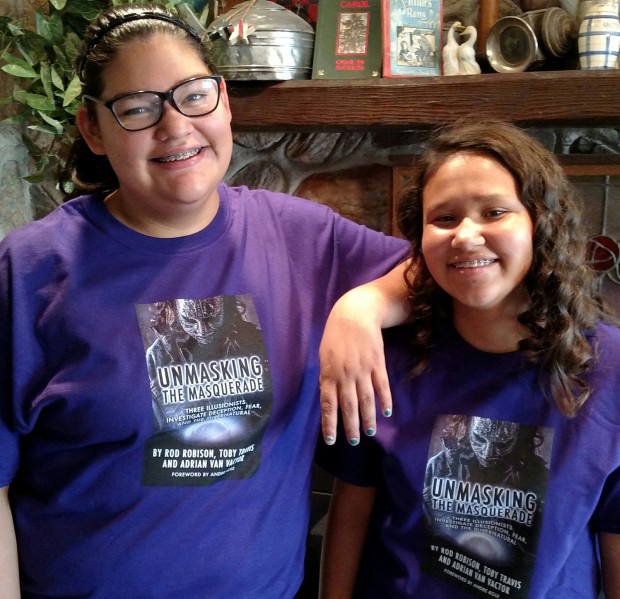 Your Impact
But, even with the cool stuff you get as you partner with me, you'll be positively impacting every person who picks up a copy of Unmasking the Masquerade and moves away from deception and toward the Truth.
And that's the best perk I can offer you.