iCrowdNewswire - Aug 1, 2016
NewfoodZ – Repurposing Food Waste
Producing dehydrated raw foods from agriculture and aquaculture food waste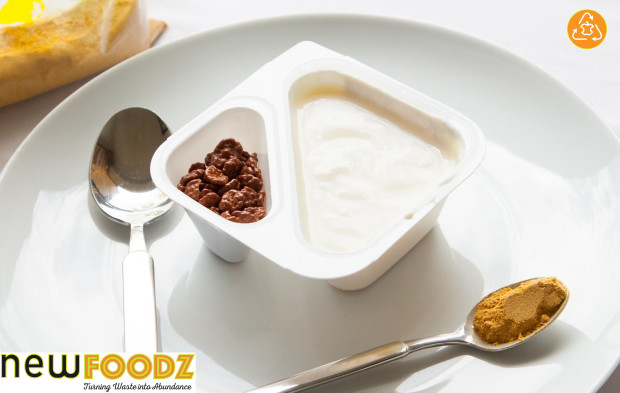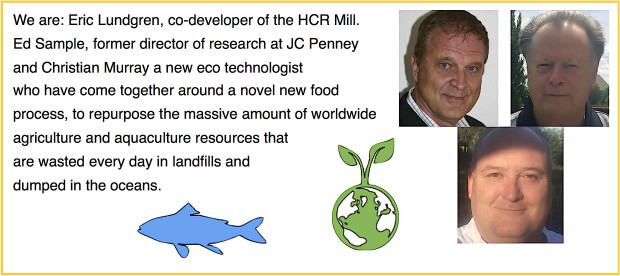 We are already turning food waste into food supplements with our nutritious Orange Peel Powder. Our goal today is to raise funds for a pilot program in Alaska in association with Native American tribes. We will capture salmon waste and process it into a nutritious powder while also creating new jobs and developing a sustainable local economy. The locals then inherit the plant as a form of cooperative production. We are doing this so we can show food and drink giants how the process works and get them to adopt it.
Our technologies and knowledge base have been in development for many years by many people. Now we have brought them together, enabling us to move forward and prove how our process works on a larger scale
Your donation of $100 will get you a Family Pack of 4 x 1/2lb-225g packages of Orange Peel Powder. Of this we only pay Indiegogo their 5% and our processing cost of about 15%, so we retain approximately 80% of the funds you contribute. Shipping is charged separately, depending on location. Choose your perk, starting at $35 – 1/2lb-225g = 60 days @ 1 teaspoon a day.
One teaspoon is the daily serving suggestion for dehydrated citrus peel as a dietary supplement. Sprinkle it over cereal, salad or other favorite foods, or mix it in your favorite fruit drink.
Our Orange Peel Powder is certified 100% natural and non-GMO, and grown and processed in Mexico.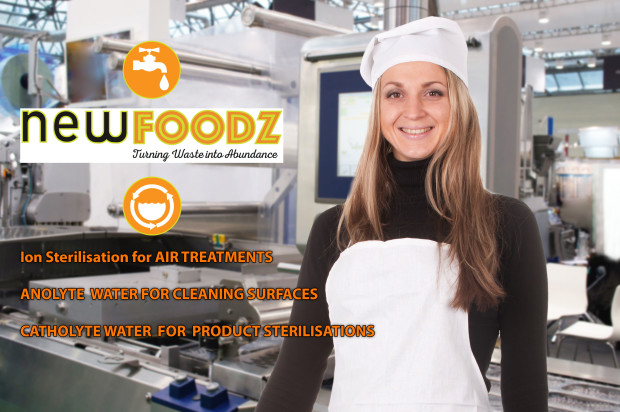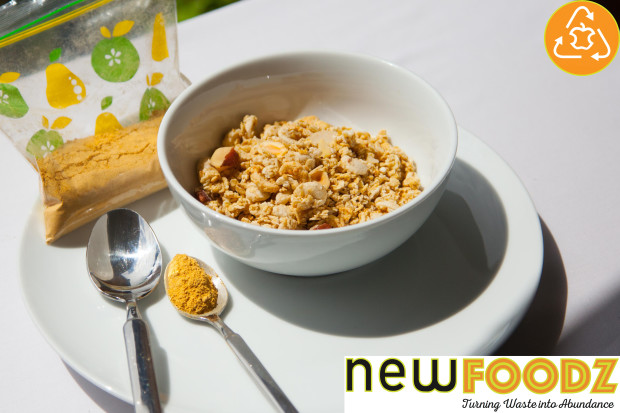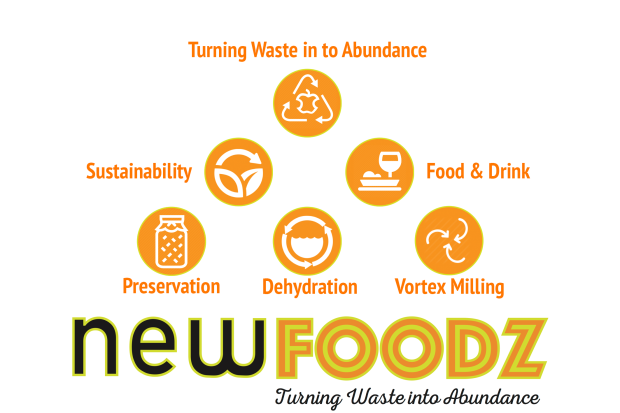 What We Need & What You Get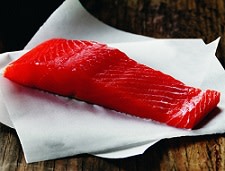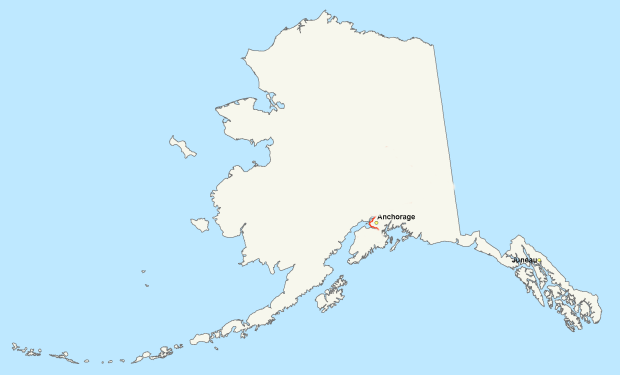 We are seeking $1,500,000 dollars (U.S.) to fund a major wild-caught salmon waste recovery project in Alaska. The Alaska Salmon Recovery Project will be our first aquaculture venture and will allow us to focus on the millions of tons of waste associated with the fishing industry. Current practices in salmon processing involve quick cuts to remove the largest filet section of the fish. Once the fillets are removed the remaining carcass (called the "rack") is often times simply dumped back into the ocean or ground up to be used as fertilizer. The remaining rack actually weighs more than the fillets and contains more vitamins and minerals than the fish fillet itself. Since the intestines and blood line are already removed, we can process the the entire rack and head with skins, creating one of the highest nutritional fish products available.
The recovered material is milled to a very small, microscopic size, where it can then be used as a high-protein product ingredient for fortification of human and high-quality pet food.

Salmon after our process, high nutritional values.
Build a pilot plant for salmon in Alaska, transfer to local ownership.
Pursue other fruit and vegetable operators for apple, sweet potato, etc.
Initiate promotional campaign directed at industrial food producers.
Implement the best practices of the United Nations Sustainable Development Goals.
The pilot plant operation will require about one million dollars US. The use of the net funds (80%) received from our successful campaign are earmarked as follows: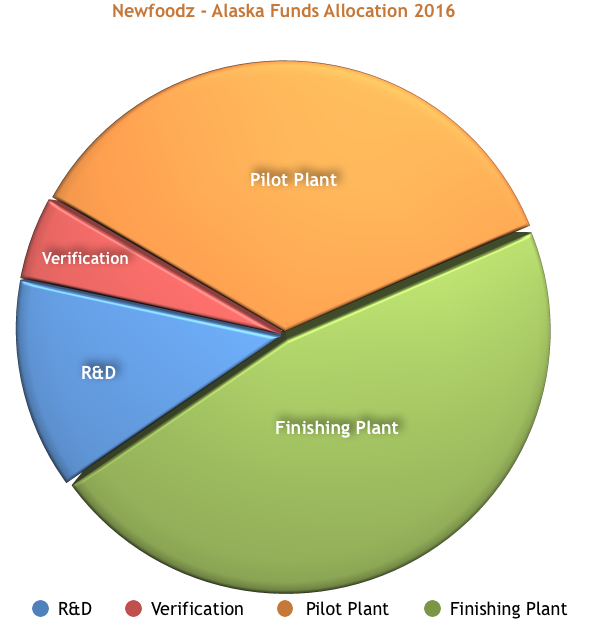 With your help we will have the resources for the above $1,500,000 expense budget. As soon as that happens you can proudly say; "Together we initiated, raised necessary funds, changed attitudes and started a movement that now will re-purpose 6,000 tons of salmon by-products per year which is enough to feed protein to over one million people!"
About Our Perks
Your support and assistance in our quest is tremendously important for everyone on this planet. Our Orange Peel Powder, a humble thank you gift for your contribution, is a great testimony to the conversion of a "waste" product to a valuable and significant resource.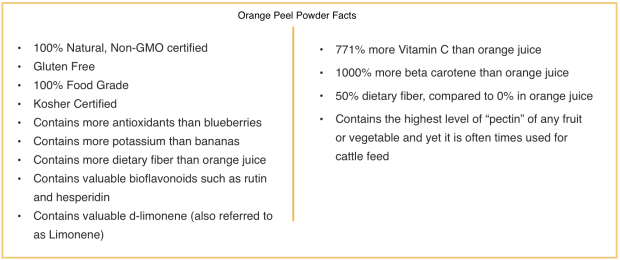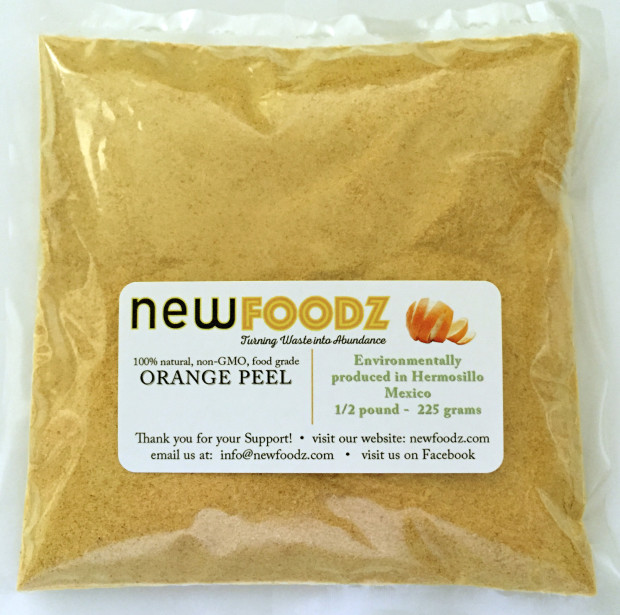 Actual Orange Peel Powder package.
Contribute and you will receive individual, sealed 1/2lb-225 gram packages of our Orange Peel Powder. The more you fund, the more we give you.
Multi-year shelf life when stored in sealed container in a cool place.
Facts
Our process relies on our proprietary protein preservation coating, combined with our unique interaction of relative humidity, temperature and air flow, which means we are able to preserve the highest possible levels of nutrition and fiber. Conventional heat drying methods result in cellular damage and "burn off" of valuable vitamins and minerals.
We have established a proof-of-concept pilot plant with operating partners in Mexico – this is where the peel comes from that we offer you today. Watch the video below for an overview of how the process is working there.
The process we present has the following advantages:
No waste water or volatile organic compound (VOC) air emissions are generated as a result of our process.
Every part of the waste peel material is utilized as food-grade products with no remaining residue.
100% natural process with no additives.
No chemicals or destructive heat are used at any stage of our process.
The process produces potable (drinkable) water.
No refrigeration needed for transport or storage.
Our process retains the valuable oils, sugars and citrus bioflavonoids. The Orange Peel Powder has a soft, natural mouth feel containing the natural flavor of oranges and is ideal for sprinkling over your favorite food or mixing in with your favorite beverage. It may also be used as a "zest," as a flavor complement to a wide variety of recipes.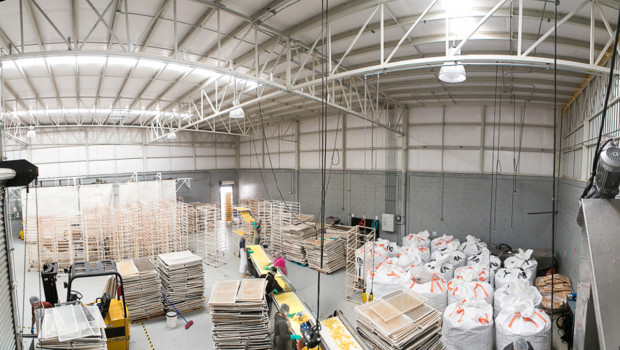 Pilot plant for 100%-natural, citrus peel processing in Hermosillo, Mexico.
FROM THE PLANT OWNER. "At Citro Des we are proud to be pioneers in the use of the new and unique dehydration method being utilized by NewfoodZ. It is so much more efficient and fits with our goal of using a 100% natural process for dehydrating our orange peels products. This eco-sustainable process presented by NewfoodZ has proven to be extremely effective in its 'gentle' heat-free approach for preserving our citrus peel material." – Arnoldo Pena
The Alaskan Salmon Waste Recovery Project
There are plenty of fish in the sea. Plenty, also, in the trash. Of all the food that we waste (and we waste a lot of food) it's the seafood that never gets eaten that should trouble us most.
Our preliminary tests and research indicate that the proteins, vitamins, minerals and valuable omega oils that we can recover from the racks and other unwanted whole fish or fish parts are extraordinary.
The very short and intensive wild salmon catch season in Alaska generates over 65 THOUSAND tons of "unwanted" fish parts! This represents enough protein to feed 12 million people for a whole year. That is not all. If we saved eco-skeletons from crab and shrimp, we would add additional nutrients for many times that number of people.
NewfoodZ is finally able to answer the question people might ask when buying fish fillets, "What happened to the rest of the fish?" The answer from now on will be, "It is also used for food and no longer polluting our coastal waters!"
Now we need your support to make a big push. Your donation of $100 will get you a Family Pack of four x 1/2lb-225g packages of Orange Peel Powder.
Alaska – From waste to abundance project – Timeline
July 2016 – Fundraising and crowdfunding campaigns
August 2016 – Verification and proof-of-concept in Alaska. Review sites, initiate contacts with future partners and process operators. Set up three small test sites. Create 2,000 pounds of human food-grade fish flakes for market analysis and introduction.
September 2016 – May 2017 – Design and build first large-scale facility, with a 14,000 pounds per day capacity (six tons/day.) Secure interest from pet food buyers. Aggressive pursuit of information and strategic alliances.
March-April 2017 – Facility testing and limited preservation of shrimp shells and shrimp soft parts, cod, halibut, and herring.
June-2017 – Full operation facility, ready for the start of wild salmon season.
Our goal today is to raise funds so that we immediately can build up to three "proof-of-concept/verification" plants in Alaska in association with several Native American Tribes. We call these units "the Ducklings" and we plan to have these small proof-of-concept plants operational this year!
These small plants will prove our concept and build the foundation for our first full scale 14,000 pounds per day pilot plant (that we call "the Swan") to be ready and operational for the 2017 salmon season in Alaska. One year later, it will be followed by a centrally located finishing plant (that we call "the Mother Goose.") "Mother Goose" will have the capacity to be serviced by 10 decentralized Swan facilities. Ongoing research and design will support all these facilities as they germinate and mature.
We expect to be in the market with commercial products suitable for the upper end of the pet food and pet treat markets by August 2017. Human food-grade introduction is scheduled for launch by 2018.
SCIENCE
The foundation of our technology is based on nature itself. Simply stated, we start with a natural protein coating that encapsulates and protects delicate food sources. This allow us additional time for a non-evasive preservation approach. We provide a controlled environment to establish a precise relative humidity, defined air flows, and specific processing placement that will provide exact conditions for a careful and gently removal of moisture from the source material. The moisture that we remove is recoverable and potable. The resulting dehydrated product is shelf-stable and can be fully rehydrated by simply adding water.
Our efforts are based on over 20 years of R&D and active processing of food stuffs.
1993 – HCR Mill
1996 – Electrolysed water
2009 – Preservation Coating Dehydration technologies
2012 – Ionization
The processes we supply are low energy and incredibly efficient.
We believe we can provide 100% use of food pomace, pulp, skins and seeds.
Our process generates 100% potable, (clean drinking) water!
Sterilization of food and sanitation of equipment, through electrolysed water – no chemicals!
We use dehydration instead of destructive heat because we can coat the peel with our special edible food coating, which prevents incoming bacteria and allows preservation of nutrition during the drying process, allowing only the moisture out.
For milling, we use the HCR, which is the world's only form of particle liberation without added heat crushing or pulverizing. It gently processes food materials to their natural edge boundaries, ensuring the highest value of nutritional preservation at the finest, natural powder size, on average 40-60 microns. We have successfully test processed over 50 foods and look to expand as we gain traction.
Risks & Challenges
There are always risks and for us, we mitigate them by already having proof-of-concept with the Orange Peel Powder. In addition to this campaign, we are also actively pursuing private fundraising. We are moving ahead with our own continued investment. This is a life choice for us.
The challenge is time. To assure adoption, we estimate it will take 12-18 months to achieve the appropriate exposure that the big companies will adopt.
Additional risks are that we may not reach our full Indiegogo goal, and therefore our project moves slower than we desire, or due to accidents or illness team members may not be available. We offset this with a shared knowledge base already being built, so that the knowledge will be available for all. Specifically, we are bringing players from the local areas of planned production to assure that the knowledge base is appropriately transferred and enables independent operation.
Even if we do not reach our goal we can make headway because we are already committed to the project and are promoting our new process with a sweet potato partner and also readying launch of an apple pomace project in the UK.
We have already established proof-of-concept with the launch of the Citrus-Des Orange Peel plant in Mexico.
Our team all has experience with start-ups and overcoming challenges as they arrive.
TEAM
Eric Lundgren – Engineer and Business Development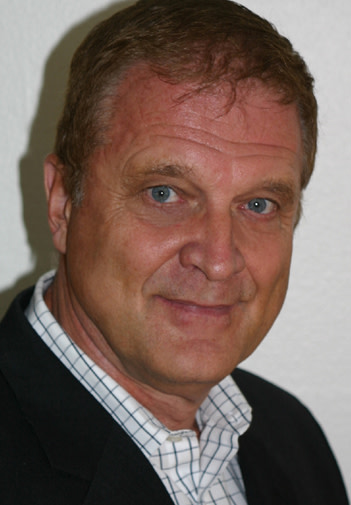 Eric is a seasoned innovative business leader, public speaker and promoter of smart simple ideas and concepts. He started his career as a lecturer in Business Administration at the University of Gothenburg, Sweden. As a serial-entrepreneur and business owner all of his life, Mr. Lundgren represents very broad hands-on experiences from a multitude of industries. Having lived and operated businesses on several continents, Mr. Lundgren has developed and maintained an extensive global network. He brings proprietary micronization technology, in-depth understanding and experience in food preservation via no-heat low humidity tunnel dehydration, and food safety as well as in-depth know-how of and a passion for changing of established common attitudes and business practices through conversion and upgrading of food waste streams to abundance. Mr. Lundgren has the management skills, personality, and experiences necessary to create excitement and believe in new ideas and game changing concepts.
Ed Sample – Business Operations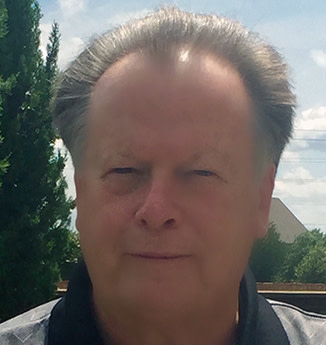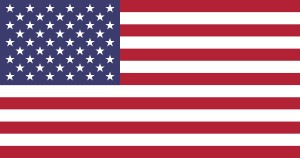 Ed has more than 40 years of business experience, with a successful 29-year career at JC Penney Inc. where he directed and implemented major technological innovation in digital media growth for the company's broadcast and distribution operations. He is an owner of several Patents and experienced in the growth of eco-sustainability in the agricultural food sector since 1999. Ed is a senior entrepreneurial executive with experience in general management, operations, marketing, personnel and organizational planning.
Christian Murray – Imagineer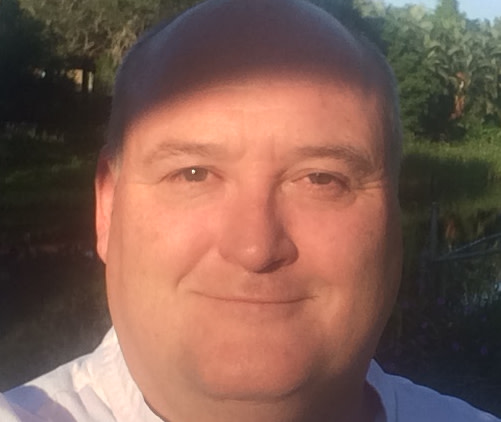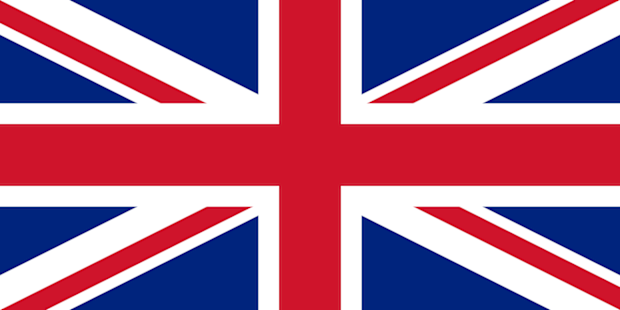 A relative newcomer to the eco-innovation field, Christian hails from a 30-year film and TV career. An Imagineer and specialist in technology development. he has experience with several new business start-ups. A long-time supporter of Greenpeace and the World Wildlife Fund, Christian also is the evangelist for the adoption of the United Nations Sustainable Development Goals (UN SDG,) to which the company is aligned with Numbers 2, 6, 12, 14 and 17. Christian also works in education to bring new participants into the food and drink sustainability sector. Christian will act as crowd supervisor, company business co-ordinator and UK Director.
We are supported by Native American tribes in the Alaska region, as well as international associates and supporters in Africa, Sweden, Ireland, Belize, Brazil, and the UK.
Other Ways You Can Help
We are looking for people to join our growing team, including operating partners, private investors, chefs and food creators. Please email us if you are interested: [email protected]
Please share our project with your friends and on social media.
Visit us at www.newfoodz.com
Thank you for your time and consideration. Peace and Joy :)