iCrowdNewswire - Jul 30, 2016
Path with the Proof, or Theorem on Unseen
It's a book about myself and the proof of the existence of souls. Let's publish the book together.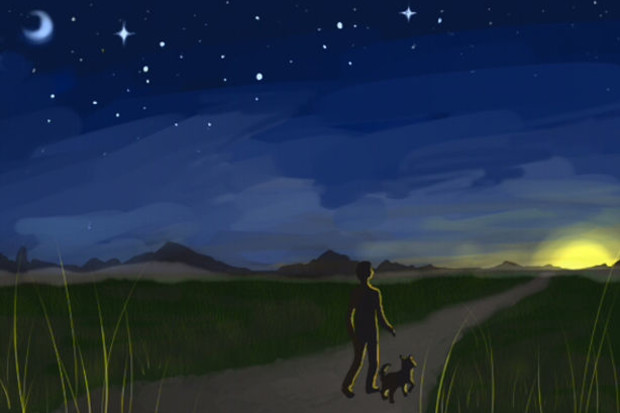 Short Summary
Hi, I am Alex. I am from Russia and 46 years old. I grew up in Soviet Union where religion was nearly banned and public policy was atheism. And so I was well educated at school and the University.
And twenty years ago I was a perfect atheist, phisysist by education who has read hundreds, if not thousands of books in many brunches of knowledge, able to proof to anyone that Religion is nonsense and there is no any Spiritual world and all phenomenons of Life and the Universe are or will be quite well explained by science. I was fanatic of science and a toughie for those who would tell me about God etc.
But thirteen years ago I became a different person. There was an Event. I will tell you about that in the book. From that moment I started to search and after some years now I have the picture of the World. And I will tell you about that as well. And along the way I found the Evidence of spiritual.
So, I've decided to write a book to tell you about the proof of the existense of souls and Unseen world. It is not the Event I experienced although it is concerned to it someway. Moreover, this wonderful proof is based on phenomemon everyone knows and it is known to be in every living creature. That is its strength. Literally, every beat of our heart is proving the existence of Unseen. Naturally, so it should be, because after all, God is everywhere.
And being a graduate of the University, I wrote it in the form of a theorem. Don't be afraid, it is quite understandable even to children. And the proof is also clear for everyone, although based on numerous scientific facts. That is its strength too. I don't know how atheists will fight it back. Hi to me twenty years ago from me now.
Now the book is written and it needs some help from you to be published. Yes, it is important for me. May be, it is the thing I was born for. To tell about impossibility of Life without Soul and about proving heart in each of us. And I think it would be important for you as well. I hope.
What We Need & What You Get
Nobody is immune from mistakes. So, it would be a good idea to get services of corrector. For this work I need $100. And you will get an intelligently written book. Although,
I am not a professional writer and suppose the book should be edited. It will cost about $500. And you will receive the book, which is easy and pleasant to read.
The book is written in my native language, so it should be translated into your language. It will cost about $1000 for each european language. I plan to translate the book into English first of all. But in case of sufficient funding it will be translated into French, Spanish, German and other languages. So, every $1000 additional funding will be spent for translation into another language.
The book needs some pictures for cover and illustrations. The work of a good artist will cost about $1900. Thus, you will get a beautiful book, which is interesting not only for text. This is especially important for children and for people who attaches importance to the aesthetics.
For those who has problem with eyes or time for reading would be nice to have an audiobook. It will cost $3000 for English audiobook. And every additional $3000 will be spent for every additional audiobook in another language.
Indiegogo fees.
So, the basic sum is $7500 for English book with audiobook option. Or $4500 without audiobook. And every additional $1000 will provide a book in another language, and every additional $3000 – audiobook.
If we don't achieve the basic goal of $6500 (or 3500) the sum collected will be spent on publishing all the same, correcting, editing etc. Of course, in this case publication will be later and the quality will be worse, but I promise that all contributors will have their book.
The Impact
Everyone one of us wants to know why he come to this World. The book will help to find an answer.
You are at one step close to the answer. Make it, please.
Risks & Challenges
In case of unsuffucient funding we are at the risk of publication of a bad quality book. The publication will be surely but its timing will move over to a later time and the quality of the book will be worse.
Other Ways You Can Help
In case you can't contribute, you can help getting the word out about this campaign.
Some people just can't contribute, but that doesn't mean they can't help:
Ask folks to get the word out and make some noise about your campaign.
Remind them to use the Indiegogo share tools!
And that's all there is to it.