iCrowdNewswire - Jul 30, 2016
Follow Meez Series: Showcase Number 2
The Follow Meez series showcase is coming to San Francisco. Purchase your discount Package today.
The Follow Meez Series was established in 2015 by two creatives photographer IAMOMEEZ and Executive event planner Nicole Casino. The duos first showcase was brought to the community of Oakland CA in April of 2016. The day of this event we had the ultimate surprise visit from the Mayor of Oakland Libby Schaaf. Thanks to a thought out vision, hardwork and dedication from the two they created a dream come true, we were able to create an intimate environment to showcase Meez's art.
Who we are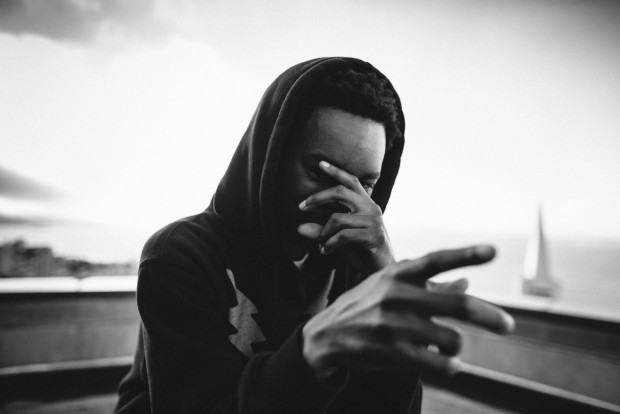 Meez:
Bay Area native Omeez Jones is a well known Lifestyle Photographer and Cinematographer at Creative Key Co. He has taken well over 250,000 photos, from Portraits, Landscapes, and Products. Omeez's photography has been featured on Hypebeast, Highsnobiety, ThoseRebels and numerous blogs. He has captured content for Nike, New Balance, Bow's & Arrows, Rare Panther, ISO, and more brands. He has over the past 4 years Meez has also organically grown a social media following of about 11K according to Niche (
Niche.co/iamomeez
) In 2012 Omeez was invited to go to Vienna, Austria with Recording artist Ryan Leslie to be the cinematographer for Ryan's mini-documentary for his Black Mozart album. The mini-doc has been viewed by greats like Kanye West, Jay-Z, Fabolous, ASAP Rocky, ASAP Ferg, and many others. The visual got over 500,000+ views with great reviews. In the spring of 2013, Omeez embarks on an 8 week Nationwide tour in the US with country singer Kate Earl along with Matchbox Twenty and Goo Goo Dolls. In the Fall of 2013, he heads out on another tour. This time an 8 week tour in Europe along with Keoni Mars to cover visuals for Ryan Leslie. Meez has shot for numerous artists such as Fabolous, SchoolBoy Q, Ab-Soul, Kate Earl, Trinidad James & Waka Flocka and many more just to name a few. Omeez is a quick shooter who has an eye of his own. His photos capture moments and finds it everywhere in his surroundings. He transfers his photographic style into his videography by capturing each frame like a photograph of his own.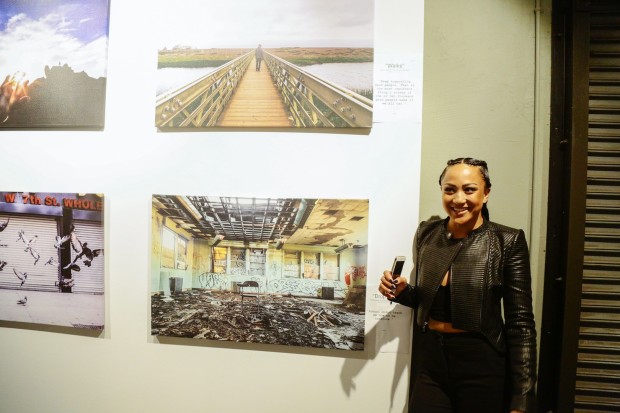 Nicole:
As a dedicated event producer and professional, with almost a decade of experience in youth development and event planning in Oakland, Nicnak built her career in a variety of roles. The on-going creation of her independent event production company Nicnak Productions is centered in her desire to create, showcase artists, and build community.
Nicnak is deeply connected to a city filled with culture, creativity, and art waiting to be showcased. With experience as the primary Event Producer for Nicnak Productions, she brings a common experience and genuine understanding of the overall urban landscape community that is required to foster both an intentional and collaborative working environment for artists all around.
Nicnak also took on a role as Iamomeez's current Manager taking on a journey with Meez as his career and his talents flourish. Nic and Meez plan on bringing Meez's talents from city to city, hosting showcases for his work and introducing him to new cultures and different people. Aside from showcasing Meez's work we plan on cultivating a new generation of artists through photography by becoming an idol for many children who aspire to be whom they want to be.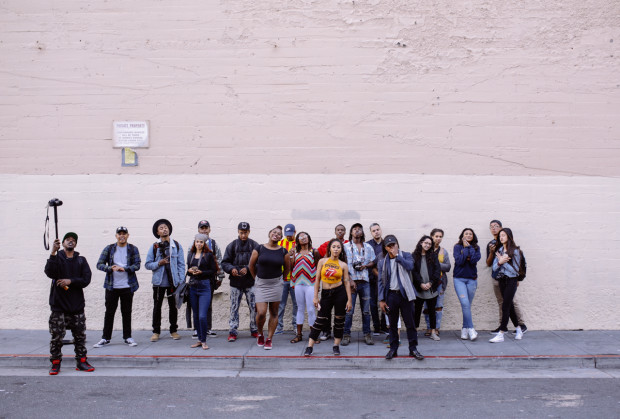 The Campaign:
We are here to bring our community together, Whether it be with everyday people to creatives of all sorts. We plan to expand our views on how people should come together in a safe and friendly open environment where you're able to be yourself. We understand it is important to shift the public perception on up and coming creatives in the area who need the support to strive and keep creating.
Contributors:
We appreciate every dollar that we will be receiving. Every dollar made will be contributed to expanding our vision to more creatives as well as open up new opportunities for creative to grow in the community. We plan to create a Non-Profit that way we can open up a space for the community to come and express their Art with everyone and also give back to our youth. This will be a huge milestone for future funding because we plan to give every dollar back to a community that doesn't give a voice to many of its amazing creatives. WE PLAN TO CREATE THAT OUTLET with all of your help.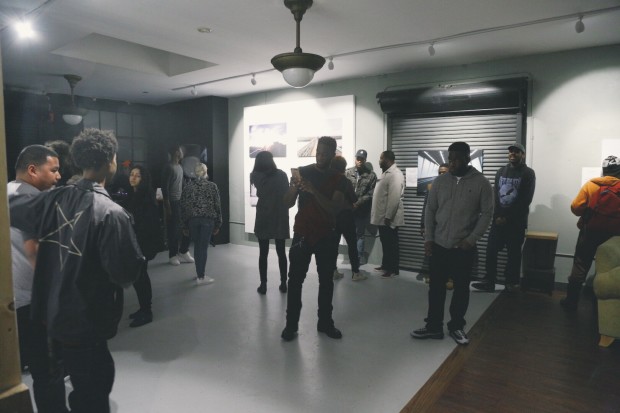 What We Need & What You Get
Majority of the fund will be going into locking in a venue for August, Also to get a bundle pack of Exclusive 1 of 1 24'x26′ Canvas Prints that iamomeez has taken from all over from various collections. Here is our estimated cost break down.
Canvases: 24×36″ 1of1 Exclusive Prints from various collections – $2,200
Venue: Venue cost $1000 Max (3-5 Hours)
Table Book: 20 exclusive Table Books – $400
Food & Beverages: $200
Insurance for venue: $200
We don't plan to keep any of the money everything collected is going into cost for what was listed above. We would really appreciate to get most of it covered so we didn't have to come out of pocket for the whole event. These events are always free and full of great vibes and people as well. The majority of funds will go back into making these events happen on a regular basis, the money will not be touched until we make that a reality.
You get exclusive prints that iamomeez has not yet released from your choice of a handful of picked images from various collections. Also many many more perks. The biggest satisfaction is that these two give back to the Creatives and Community we all care for. That would mean more to us than any amount of money we're asking for or receiving.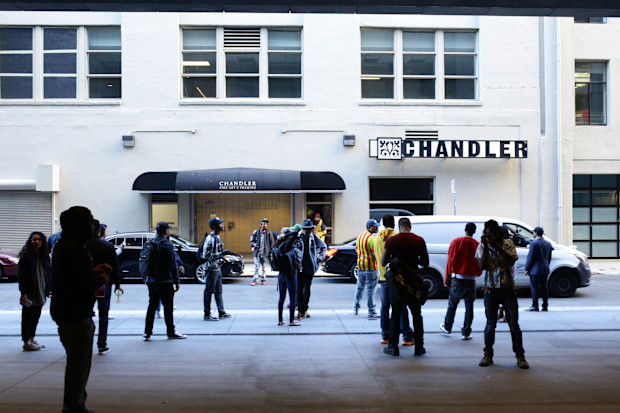 The Impact
We believe in our community and what it has to offer to us. We merely just want to give back and show our youth and community that we together can make great things happen. With all of our contributions it goes to show that people do still believe in our youth and creative abilities to bring people together in a very well put together place.
Our last event brought out about 200 people for it being our very first event. It was great to see everyone admire the work that was placed on all parts of the City Of Paris Studios walls. To have the City mayor Libby Schaaf come to the event located in West Oakland, CA was a huge accomplishment. To have small and big individuals in one place says a lot about the energy we can bring to an event, It was very powerful to see that.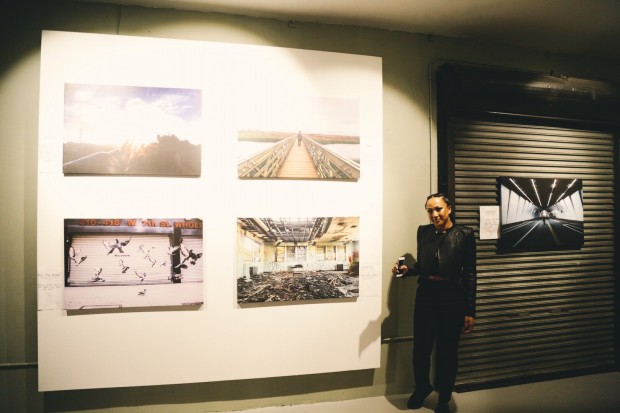 Risks & Challenges
Nothing ever comes easy, But we have worked very hard to make our awareness present. When the youth have lack of resources to go to we both want to be that safe haven they can come to and get the help they need. The challenge has always been funding and education but we believe in our whole structure so much that we took a leap of faith to reach out to the people we know and also people we may have never met to make a stand to help us achieve our goals. Together we can bring what is needed to all walks of life. We both have been finding every solution to better and expand our vision to one day actually bring a central place in local communities where we all can enjoy it together, Thats the bigger picture we plan on creating and ultimate goal.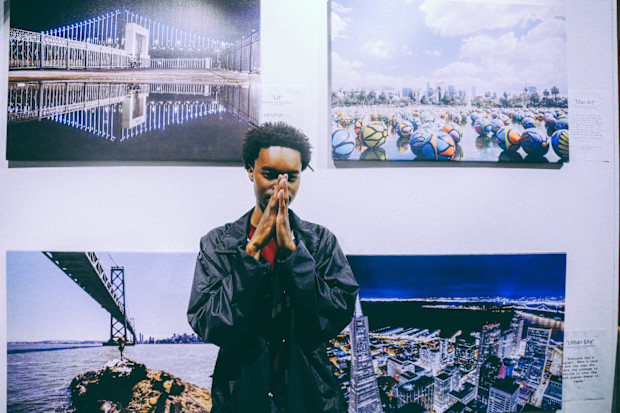 Other Ways You Can Help
We would love for you to share with Friends and Family, Or just genuine people trying to help a great cause. We know that every contribution is appreciated and will be treated as such. Please use our indiegogo share tools to post this campaign to your social media outlets. Thank you so very much for your support.
Regards,
Nicole & Meez