iCrowdNewswire - Jul 28, 2016
Hidden Treasures of Laos
Help protect the traditional knowledge of Laos' understudied and extremely rich bio-diversity.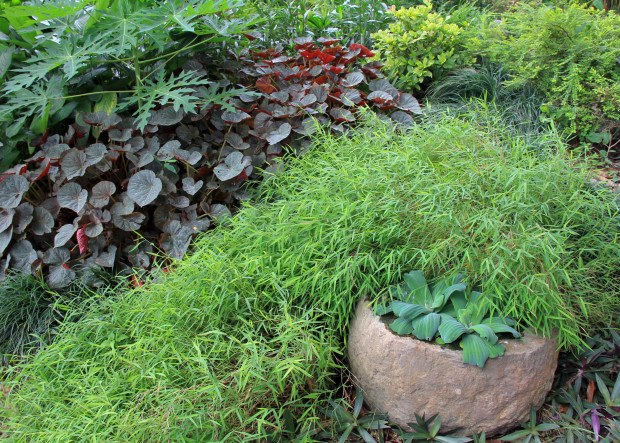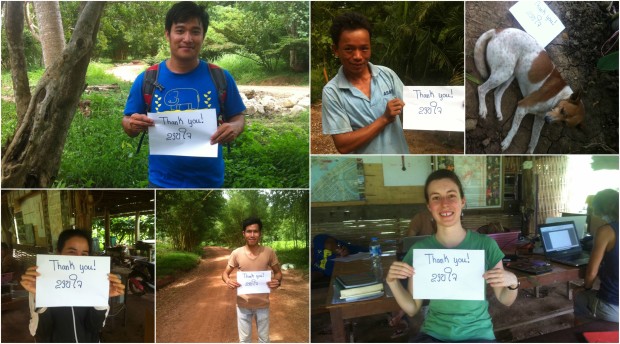 Thank you for your contributions thus far!
Update: We have broken ground on the ethnobotanic garden!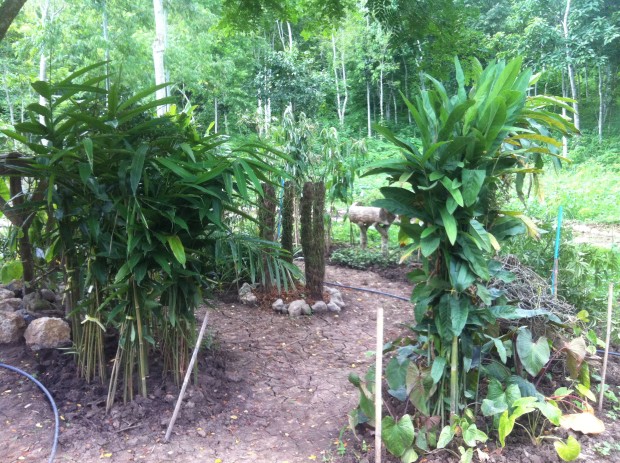 We still need more help to finish the garden. If you have contributed already, thank you! If you haven't contributed, continue reading below for the scope of the project! Thanks to all past and future contributors.
The Hidden Treasure of Laos
Most people have no idea that the jewel-green jungle-clad mountains of the landlocked country of Laos are home to an astonishing level of natural biodiversity, a treasure trove of beautiful, useful and mysterious plants.
In fact, Laos has one of the highest levels of biodiversity in the world, but much of this rich natural bounty hasn't been identified, catalogued, or studied yet. Many species have yet to be even discovered.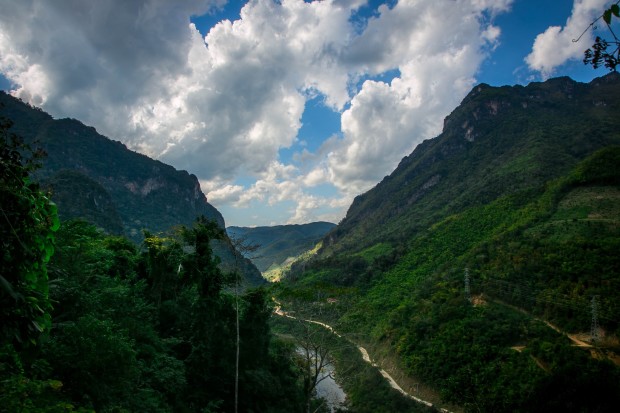 The Danger
Now, with development, people are moving and building towns, planting crops and developing the country. This is wonderful for the people who will have a better life – but also a powerful threat to these plants and the traditions that surround them.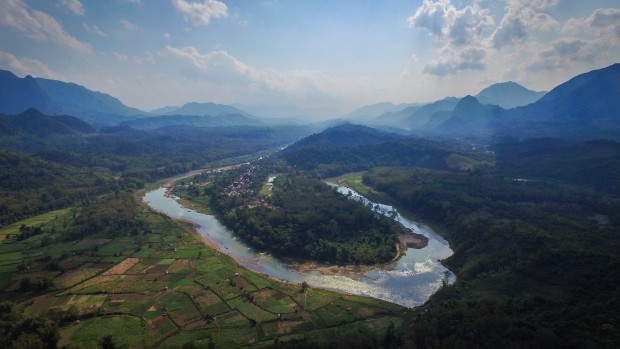 The Knowledge
The mosaic of ethnic groups that inhabit this rugged landscape have developed a deep understanding of the uses – medicinal, culinary and spiritual – of these plants, but the elders are the only keepers of this knowledge and little is written down. All could be lost within one generation !

Time for Action
Now is the time to make sure that this precious natural heritage is not lost. Preservation and education are the answers.
The good news is that an extraordinary project is already under way to find, catalogue, propagate and study this wealth of plants and to understand their ethno-botanical history and future uses.
Pha Tad Ke Botanical Garden, the first ever in Laos, will open to the public soon after many years of research and hard work, and we need all the help we can get to make sure it happens.
Soon visitors will be able to stroll the paths among the medicinal gardens and walk along the spectacular limestone habitat. The sheer beauty of hundreds and hundreds of plants will be revealed in a stunning setting on the Mekong River in Luang Prabang, the World-Heritage-listed former capital.
There will be beautiful food and handicrafts, but, even more important to the future of Laos and the planet, are the extensive educational and cultural programs, the future research facility, the herbarium and many more features to come.
You can help make sure that the careless development that has ruined so many places does not happen here in this tiny natural paradise. People need to understand the need for saving biodiversity by preserving species, and for stopping climate change through education.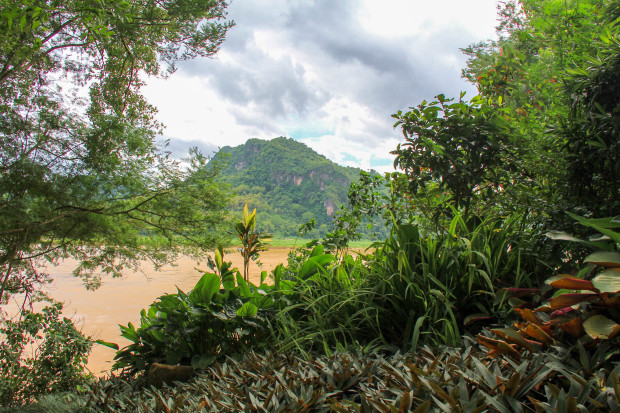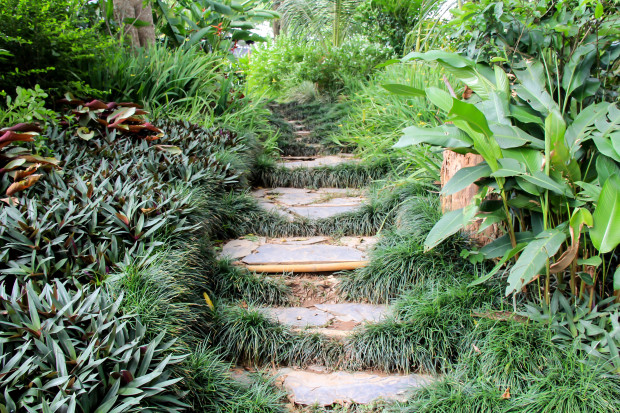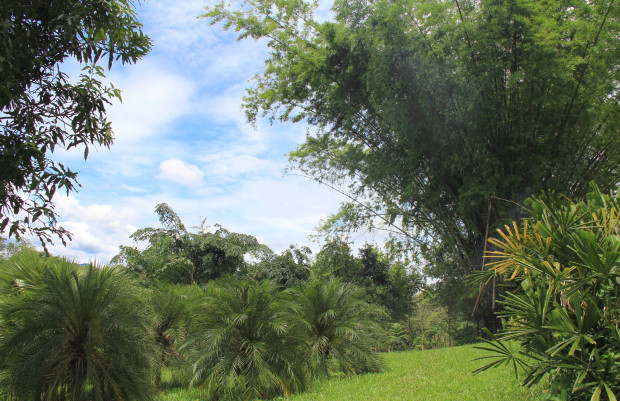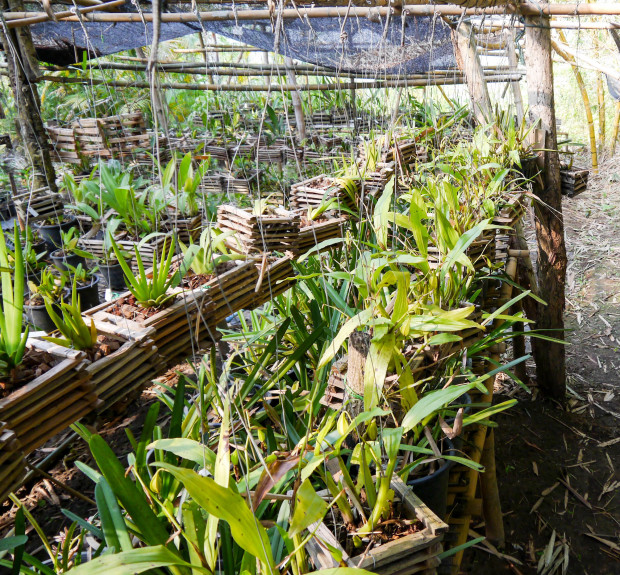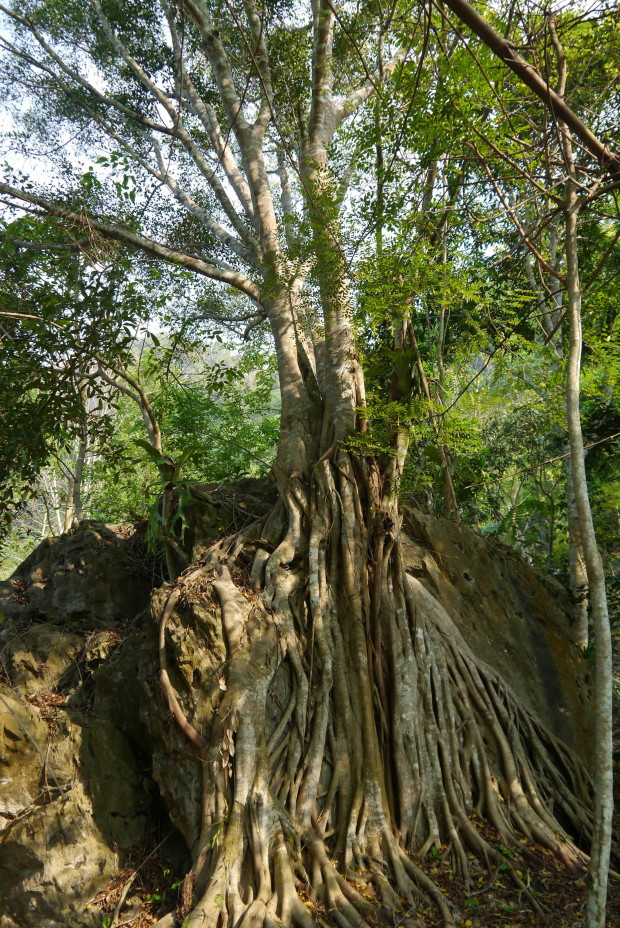 How are we protecting traditional knowledge?
Scientific Research – Pha Tad Ke is actively collecting and cataloguing plant species in Lao. We study plant identification, domestic and wild propagation, and preserve plant resources for future reference. Hopefully with proper funding we can expand our research projects.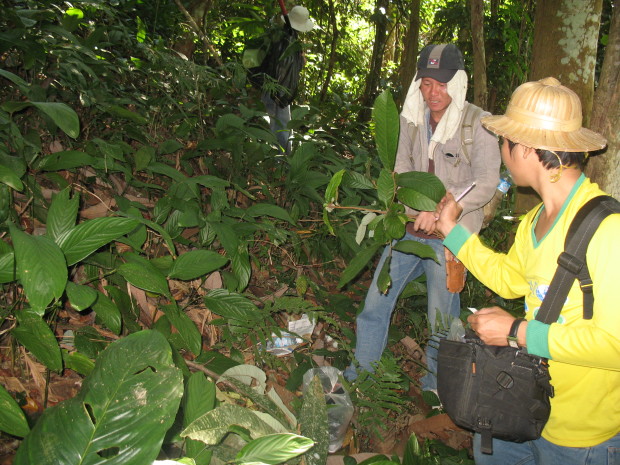 Cataloguing – Working alongside village elders traditional knowledge can be documented. Recording the species and their uses saves the knowledge from disappearing. Classifying new species lets the world know of their existence!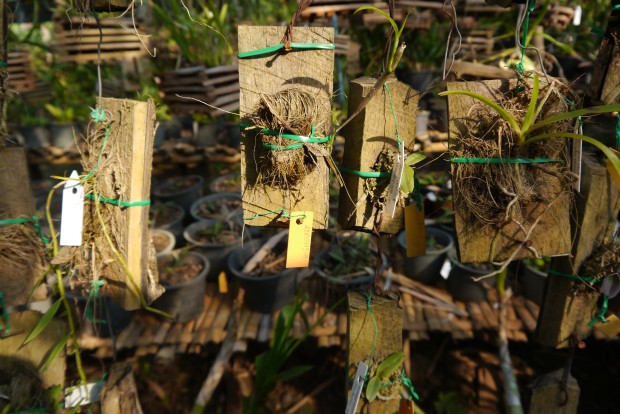 Education – Spreading the knowledge is one of the fastest ways to protect it! The knowledge of PTK Botanical is spread through our ethno-botanic garden, children's garden, community workshops, and publications.
Publications – Making the information available and protecting knowledge through the written word is an education tactic for long term conservation. Pha Tad Ke publishes its findings in children's books, manuals, and teacher manuals. These books are available for download in Laos or English for free from our website, pha-tad-ke.com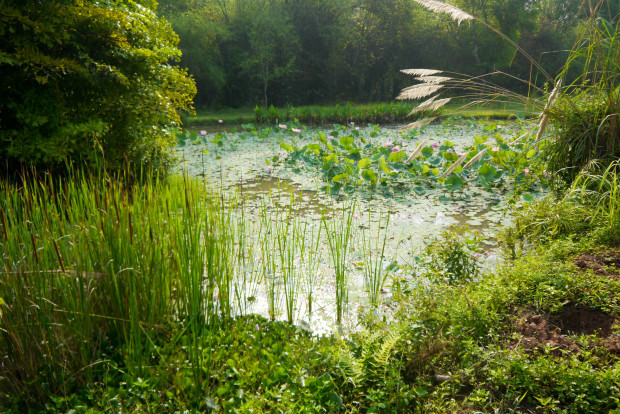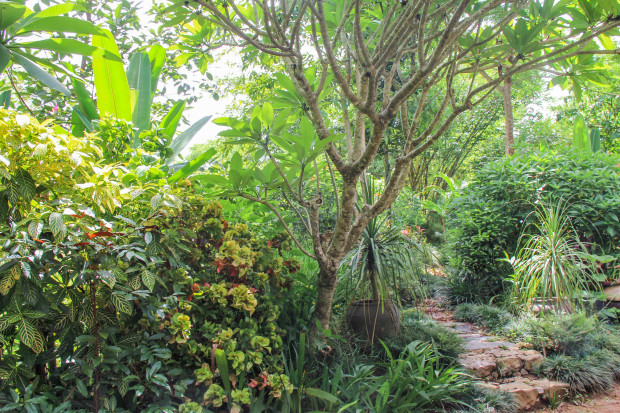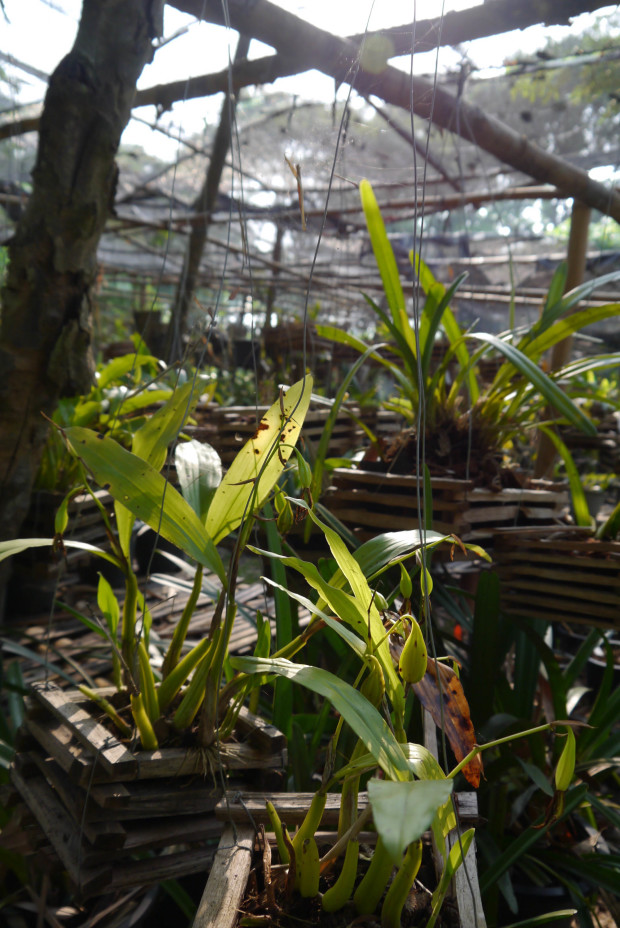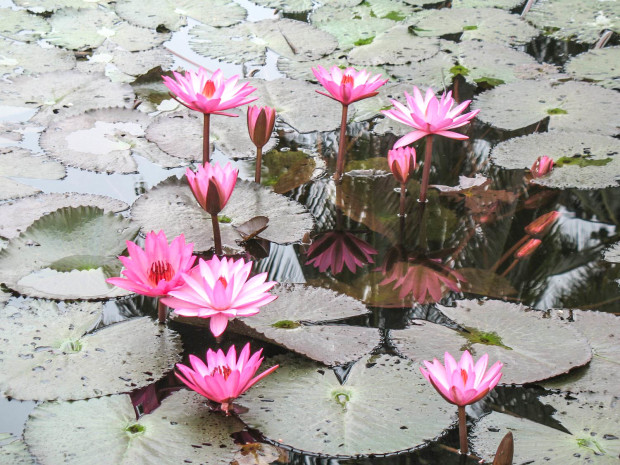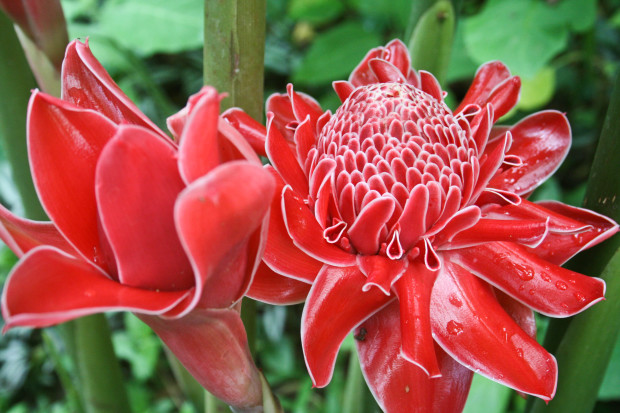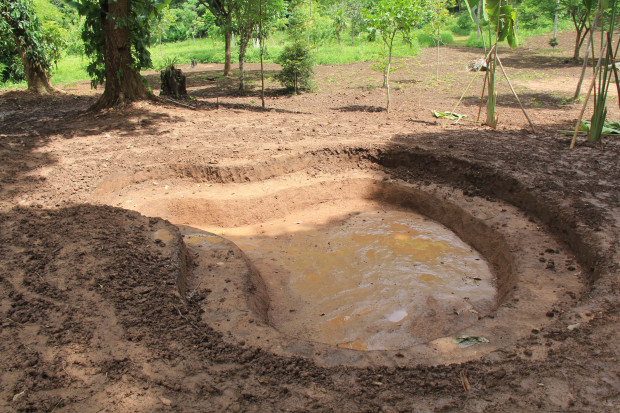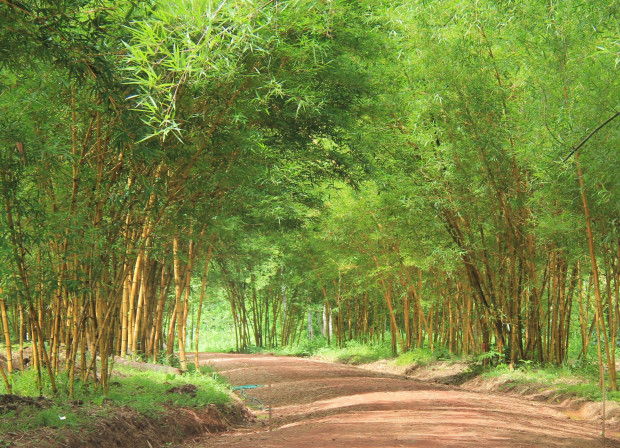 Conservation – To protect bio-diversity is to protect the knowledge of plants. For the last seven years we have worked on protecting bio-diversity with a mix of scientific research, cataloguing, education, publications, and ex-situ conservation. As we generate more income we will expand our conservation efforts on a larger scale.
WHAT WE ARE FUNDING
We will be funding the building of our ethno-botanic garden. Ethno-botany is the scientific term for the study of the relationships that exist between people and plants.
Our Garden will have ten sub-themed gardens:
Medicinal plants for skin problems
Medicinal plants for digestive health
Medicinal plants for women's health
Medicinal plants to treat fractures
Plants for the spirits and their numerous ceremonies and festivals
Plants for dying used in traditional cotton and silk weaving
Fiber plants used for weaving and basketry or to make paper
Plants used in everyday life by the Hmong ethnic group
Medicinal plants for elephants
Poisonous plants
This will include money for:
Plantings and plant conservation
Educational signage
Research on unknown plants from the wild
This garden is an essential part of preserving traditional knowledge for two reasons:
It keeps traditional knowledge alive by sharing it with the people that visit the garden.
We open to the public in November. This garden will be the center piece to our garden. Creating a sustainable revenue stream by opening our garden to the public is crucial in funding all of our projects including scientific research, cataloguing, education, and publications to keep traditional knowledge alive.
THIS MATTERS!
Globally
The knowledge of medicinal plants is priceless for health (not just in Laos but all over the world) – advancements in biotech, pharmaceuticals, and human healthcare industries are based off the medicinal properties of plants.
Lessons on fighting climate change and sustainability can be learned from traditional knowledge
Minimizes risk for a community instead of maximizing profits – By keeping traditional knowledge alive it keeps rural communities strong. It creates a strong foundation to withstand development that could threaten a community's culture.
Locally
Traditional knowledge is tried and tested over long periods of time and well adapted to a specific location – what works in one area of the world doesn't always work in another. Diversity is key!
Directing Luang Prabang tourism in a sustainable direction – with tourism rapidly increasing it's important to create visitor attractions that nurture local customs and ecosystems.
If traditional knowledge is lost, the information on how to live off the land is lost.
Protecting knowledge for future generations.
Conserving plants that are threatened – by keeping the knowledge alive we are keeping the plant behind the knowledge alive, literally, in our garden. We would also eventually like to extend conservation efforts outside of our garden.
Benefit the national economy – all of our proceeds go directly back into the company and company projects. This means all money coming in stays directly in Laos.
OUR PERKS
We would LOVE to send you goody bags through the mail. Unfortunately the mail system is very expensive from Laos. We are instead pre-selling excursion tickets at a discounted price. We really want you to come join us in our journey. If you can't, you will still receive an online picture portfolio and you can support our good cause! Pha Tad Ke is affiliated with the Luang Prabang Fund for Culture and Conservation, an American 501(c)3 non-profit organisation. All Contributions made to Pha Tad Ke through the crowdfunding campaign are through the LPFCC and are tax deductible in the US.
Plants are all around us…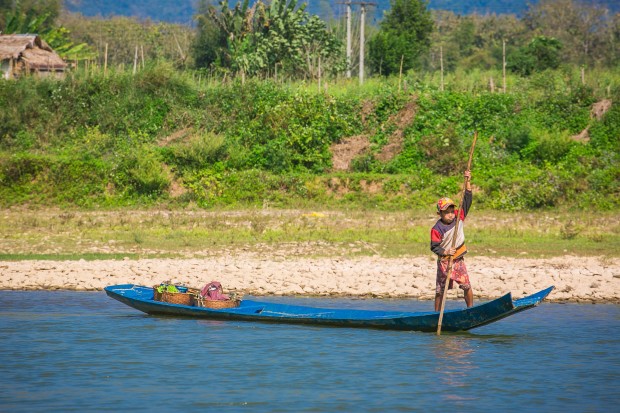 A boy using a bamboo rod to cross the river in he wooden boat with his hand woven baskets full of vegetables from his family garden.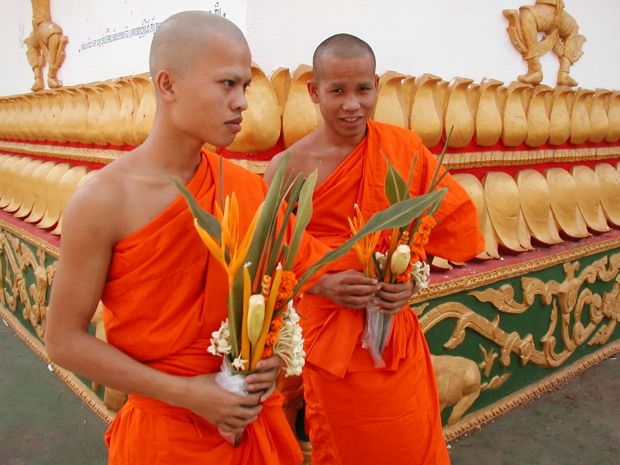 Monks holding a bouquet full of french marigolds, flower of love, and the bird of paradise flowers. According to the monk's book of discipline, robes are naturally dyed and woven. Different sect around the world have different colors dependent on the natural dyes available to them. Here in Laos we have a beautiful orange.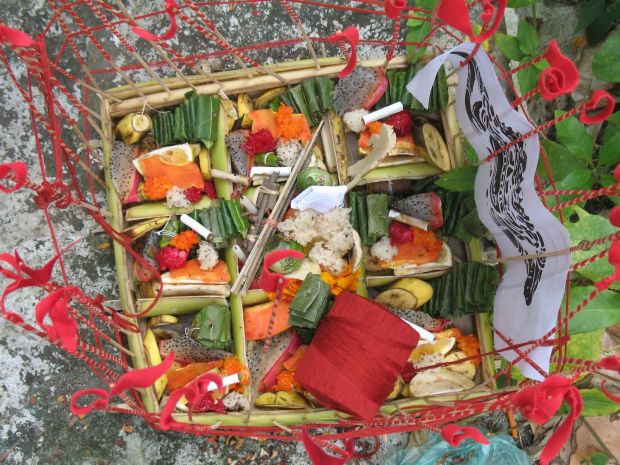 A basket of offerings to the spirits including dragon fruit, sticky rice, banana, tobacco, betel, papaya and string.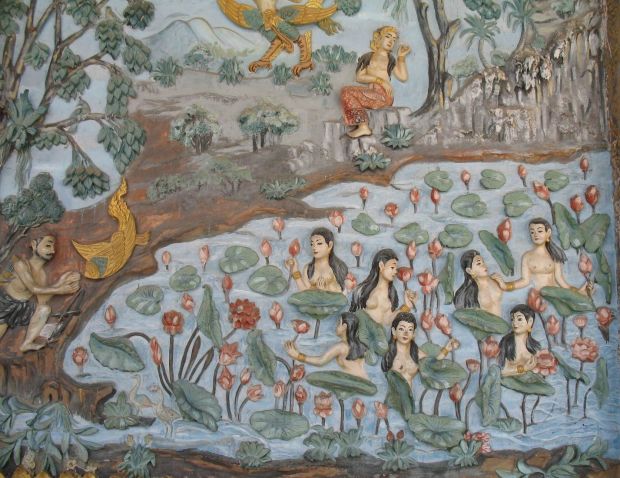 Plants are one of the main inspirations behind traditional art.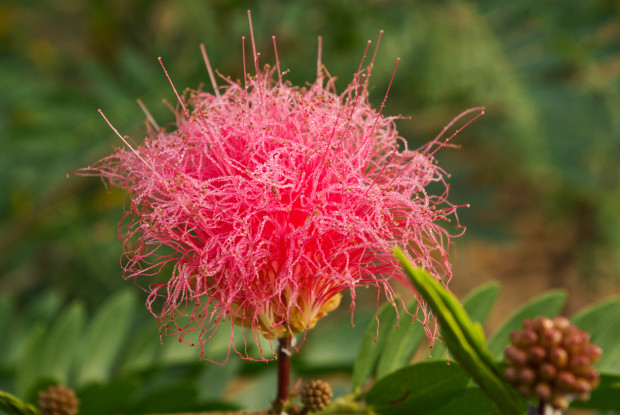 A beautiful flower in the Fabaceae family.
IF YOU WOULD LIKE TO LEARN MORE…
Jakarta Now Magazine April 2016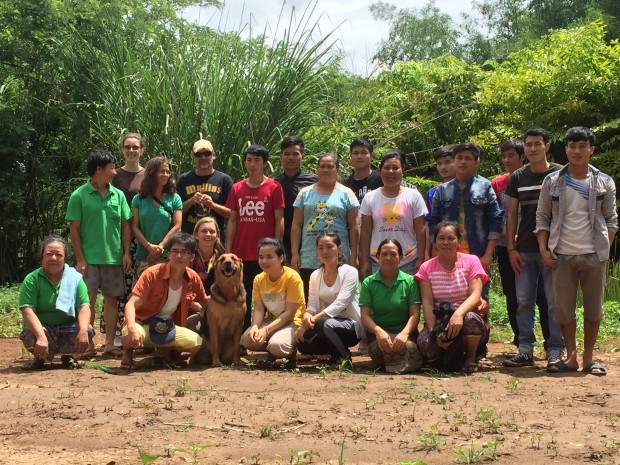 Thank You! From the Pha Tad Ke Botanical Garden Staff!