iCrowdNewswire - Jul 27, 2016
SMART MODULE: Modules that create Smart Devices
Use Modules to create and customize Smart Devices

With your help, let's create the future of Smart Module together.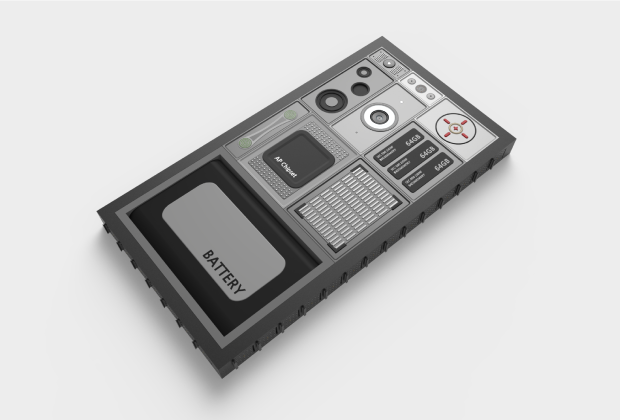 < Smart Module Set >
Smart Module is the module system that unlocks the creativity of creating a smart device. Limited only by your imagination, smart modules can be taken out and arranged like LEGO blocks to help you build a smart device that has the same specs as current smart devices on the market.
Modules can be swapped out to increase specs and as additional smart modules are developed, they can be connected to add supplementary functions.
Connect modules, Upgrade modules, and Customize modules to create your perfect smart device!
Smart Module provides you all of the components you need to create a smart phone, smart note (tablet) or notebook in a module set. This module set, when assembled in the respective cases, allows you to create a smart phone, tablet or notebook.
One module set includes: Application Processor (AP) Module, Main Board Module, Memory Module, Dual Sim Module, Camera Module, Speaker Module & Battery.
<Module Arrangement to create a Smart Phone >

< Module Arrangement to create a Tablet >
< Module Arrangement to create a Notebook >

Multi-OS: While the standard OS for Smart Module is a Linux based Android OS, users will also be able to convert to the OS of their choosing by downloading the relevant installation app. Compatible OS include: Chrome, Tizen & Ubuntu.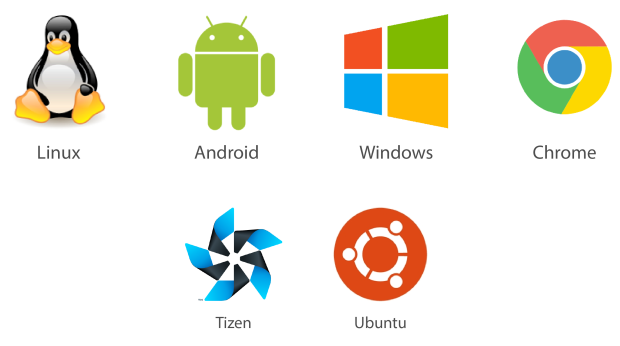 Parallel Circuitry: With its inter-connecting parallel circuitry, the CPUs of each module are able to interact and cluster for multi-CPU optimized performance.

Module PCB Structure: There are two types of modules, fixed and variable circuit modules. Internally, each smart module contain an embedded PCB that contains the module's software. For fixed modules this software is fixed, but for variable circuit modules this software can be altered. The smart modules also are composed of six switch IC embedded PCBs (one on each module side), used to communicate with other modules.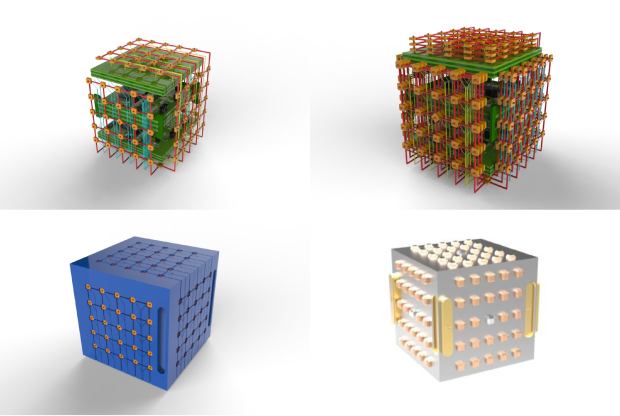 < 2 x 1 > < 4 x 1 >

< 3 x 2 > < 4 x 2 >

< 3 x 3 > < 4 x 3 >
Module Program: When outfitted with the proper software, modules will interact with adjacent modules automatically. For variable circuit modules that do not automatically interconnect, compatible software programs can be uploaded to the main server. This software can then be downloaded to the switch IC embedded PCB. Changing the software can upgrade or change the type of the module itself.
Developer App: The smart modules will automatically identify the type of module they are placed next to and reset their circuit layout to interact. To interact with newly developed smart modules, the module type information can be downloaded from the developer application.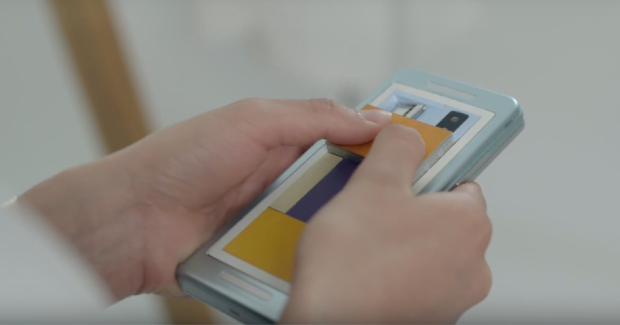 < Smart Phone >
While a standard smart phone, smart note (tablet), and notebook can be created utilizing our module set, customizing the device is completely up to you! The specs and features of smart devices such as smart phones, tablets and notebooks are designated as soon as you buy them. Why be satisfied with what they give you? With Smart Module, transcend limits by creating the smart device you desire!
Want more battery, double your battery life by including an extra battery module.
Want to add a remote measuring function, add a laser pointer module which can measure length.
Want to shoot VR video, add an additional camera module to shoot a virtual reality feature!
Arrange, Swap & Upgrade! Why buy a whole new device simply to add a new function? One module at a time, create a new smart device simply by swapping modules.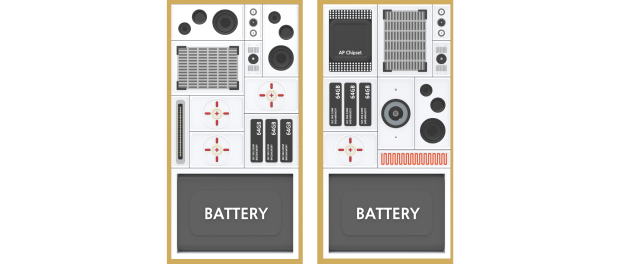 < Set-up Type A > < Set-up Type B >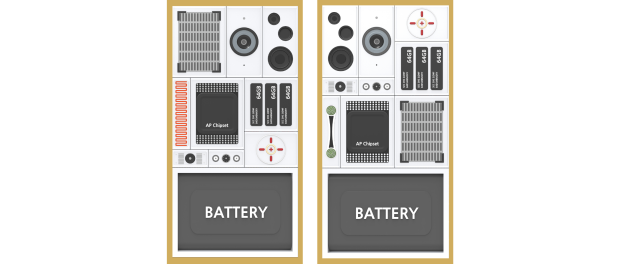 < Set-up Type C > < Set-up Type D >

While current development allows you to create and customize a smart phone, smart note (tablet) and note book PC, with the creation of additional modules, the functional applications of the Smart Module platform are endless.

< Camera Module > < Speaker Module >


< Jog Shuttle / Finger Scan / Solar Panel Module >

< Sensors >
Based on the technology currently available here is a short list of the modules that can be created:
Modules for Development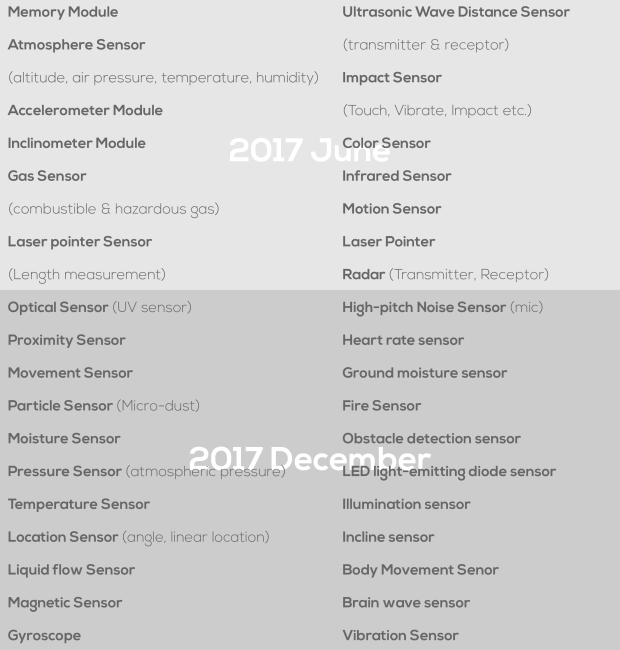 To get you started, we have included 3 cases to form 3 different smart devices: a smart phone, a smart note (tablet) and a note book case. But, this is only the beginning for Smart Module.
While we will also continuously develop Smart Module, we would like to open development to the Maker Community. Be a part of the community to create the next generation of smart devices.

< Module Assembly when placed inside the Smartphone Case >


< Module Assembly when inserted into a Smart Note (tablet) Case >

< Module Assembly when inserted into a Notebook Case >
Home IoT (module ecosystem)
Home IoT is a budding market that allows you to make your home smart. By integrating wired and wireless modules to existing home appliances, you can create a module ecosystem that signals and interacts with each other.
Wired + Wireless Connectivity
By integrating a module ecosystem into your home, control of the numerous appliances (refrigerator, washing machine, air conditioner, wall clock, air purifier, rice cooker, closet, boiler, bed etc.) in your home is made smarter.
This is only one of the applications of Smart Module.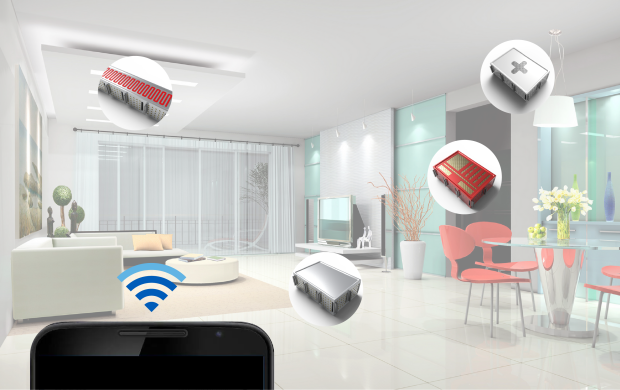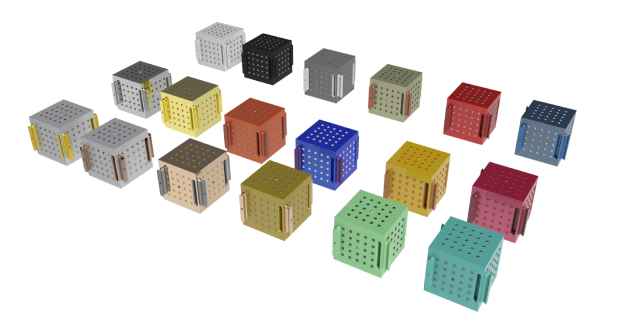 < Various Color Modules >

< Module Set White > <Module Set Black>

< Module Set Red > <Module Set Mint>

< Module Set Gray > <Module Set Silver>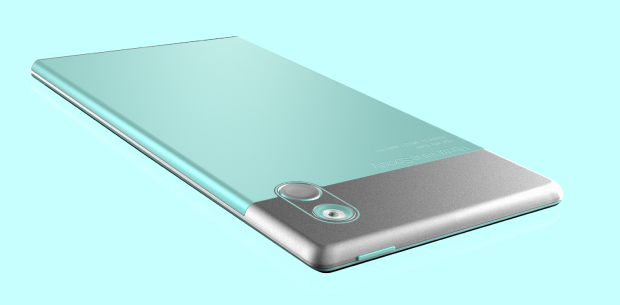 < Case Design A >

< Case Design B / Case Design C / Case Design D >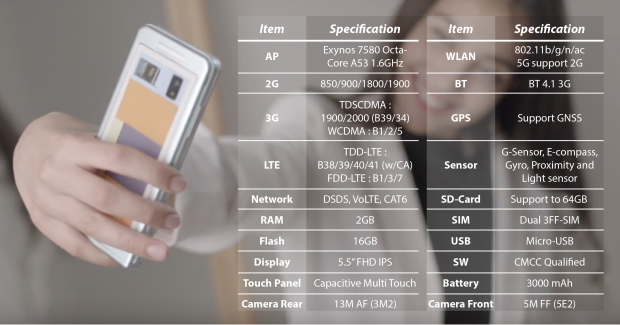 < Smart Phone Specification >

Patent Claim #: PCT/KR2014/006048
Polyhedral Unit Device for Constructing Electronic Circuit by Being Combined with Another Device via Variable Path and Method for Actualizing Electronic Circuit Using the Same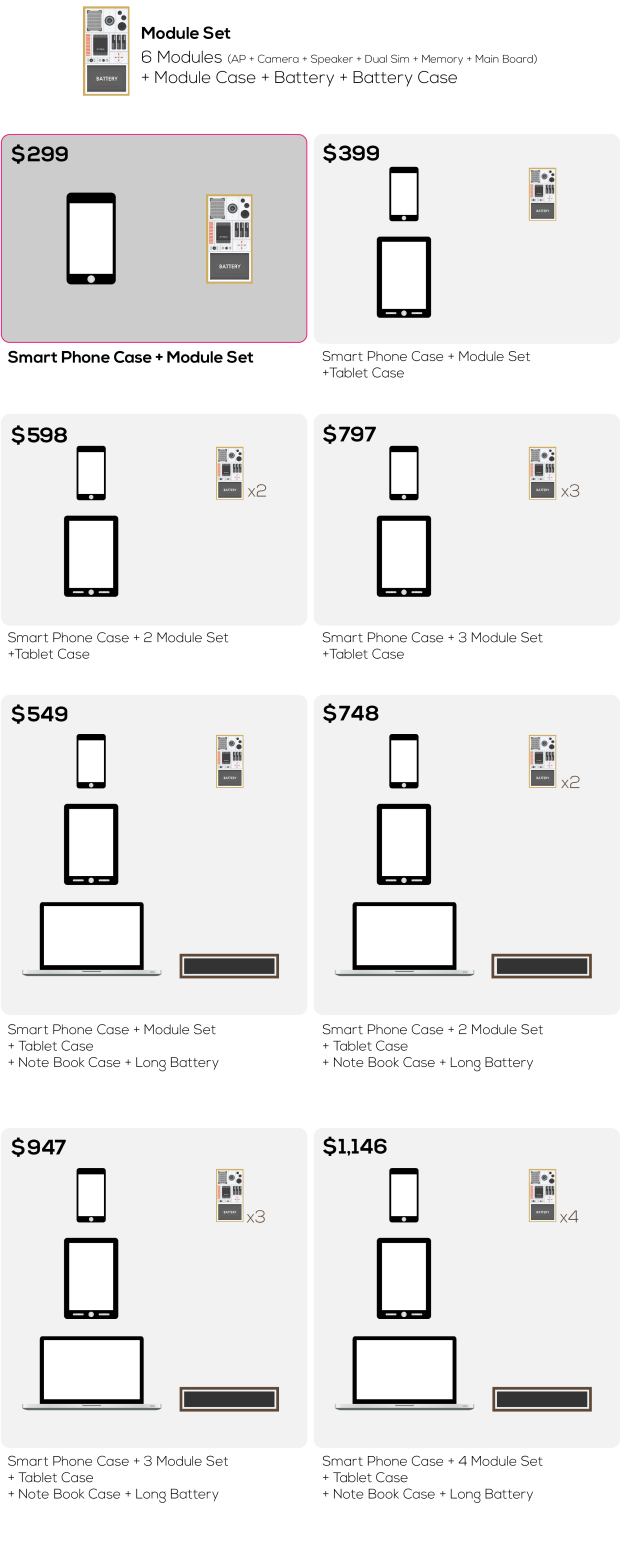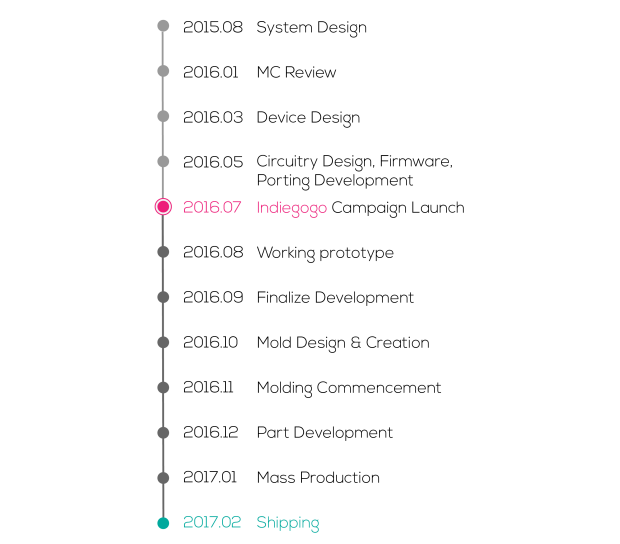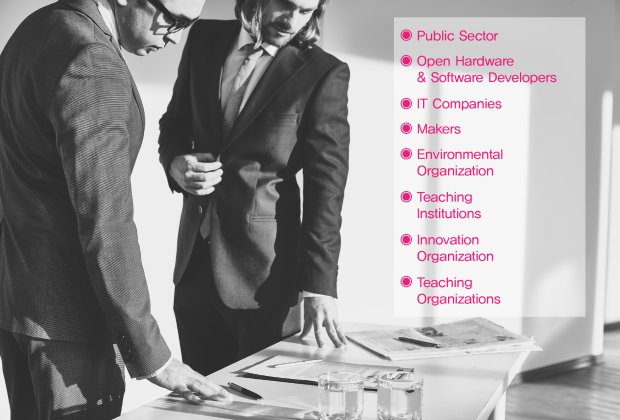 Calling all IT Companies, Open Hardware & Software Developers, Makers, Programming Organizations and Innovation Organizations.
Let's join forces to make Smart Module the future of Smart Device development.
___________________________________________________
< Application Processor Module Serial Number >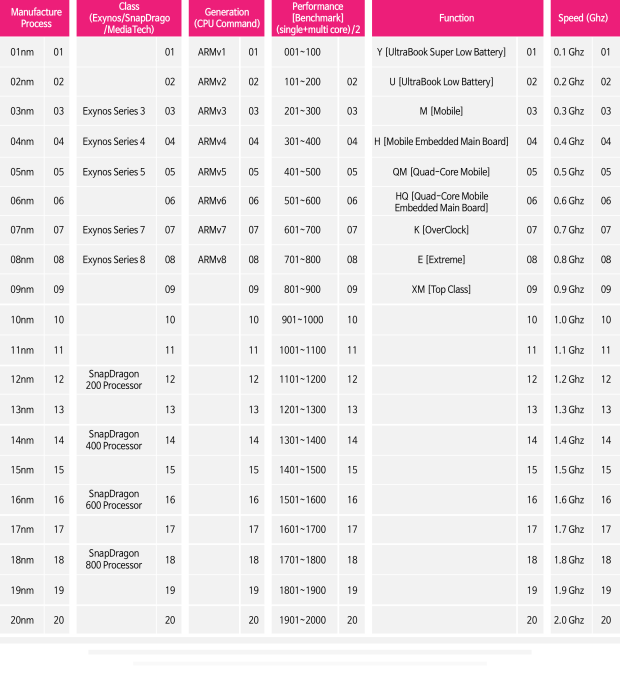 < CPU Module Serial Number >