iCrowdNewswire - Jul 27, 2016
Save Mongolia's Dinosaurs
Fund a science outreach and conservation expedition across Mongolia.
How do you save an animal that's been extinct for 80 million years?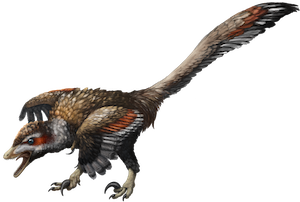 This fall, paleontologist Bolortsetseg Minjin and a team of Mongolian and American collaborators are driving a mobile museum across Mongolia for a month-long expedition with that precise goal. Using specially-designed exhibits, activities and educational materials, we plan to combat fossil poaching at some of the world's most important dinosaur quarries, and save the last remains of Velociraptor, Protoceratops,Oviraptor and the animals they shared the Mesozoic with. We also hope to inspire a new generation of Mongolian paleontologists and improve the communities we visit by using dinosaurs to foster interest in science and the environment.
The expedition is lead by the Institute for the Study of Mongolian Dinosaurs(ISMD), a nonprofit founded in 2007 by Bolortsetseg Minjin, a Mongolian paleontologist and National Geographic Explorer who works at the American Museum of Natural History. The ISMD helps repatriate illegally exported fossils, host science outreach events in Mongolia and the US, and plans to build a permanent museum in the Gobi desert near one of the world's most famous dinosaur fossil beds.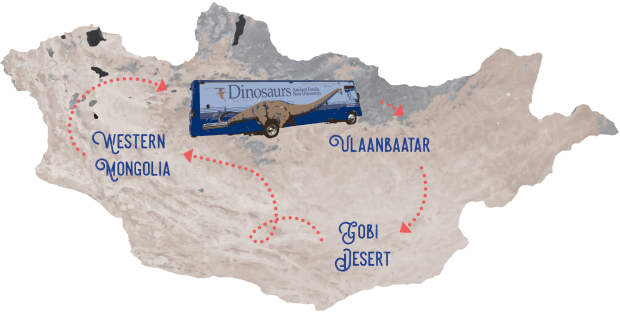 Help Mongolian communities and protect globally-significant fossils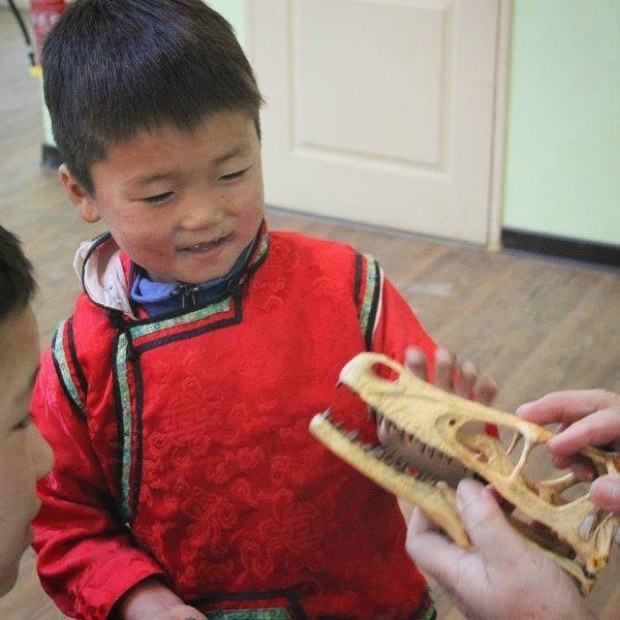 In 1922 paleontologist Roy Chapman Andrews took the first automobiles to the Gobi desert on an expedition for the American Museum of Natural History, and he found a wealth of dinosaur fossils that changed the field of paleontology and the communities of the Gobi forever. He was followed by a century of adventurers motivated occasionally by science, but too often by personal gain, and many fossils have been lost with no regard to the local communities who would benefit most from their preservation and public display.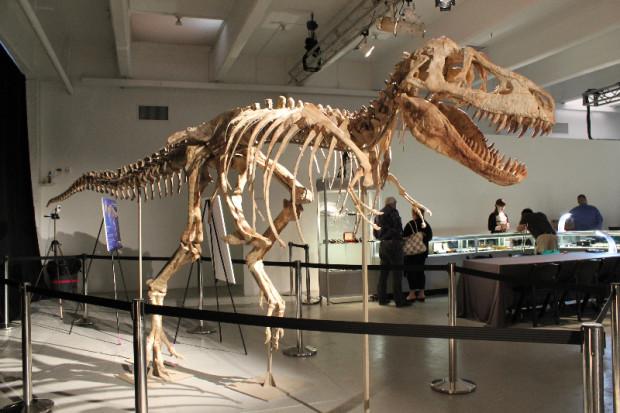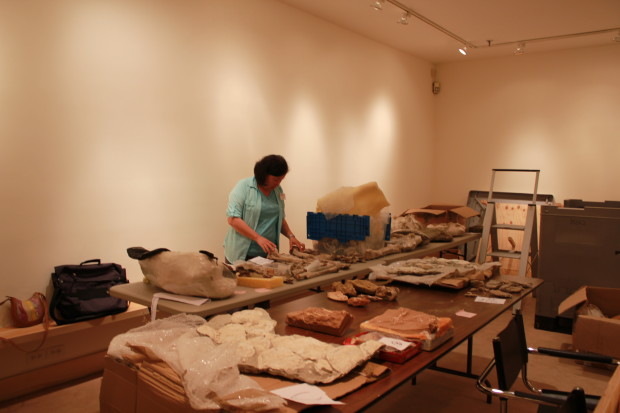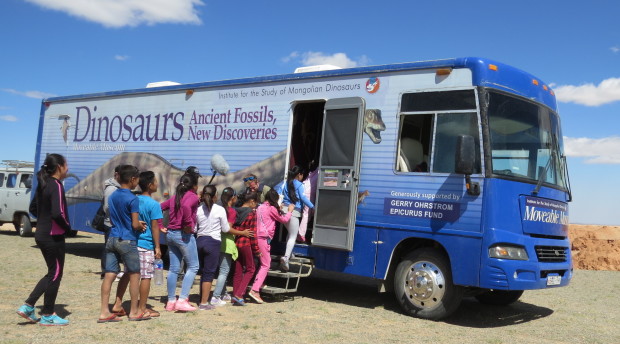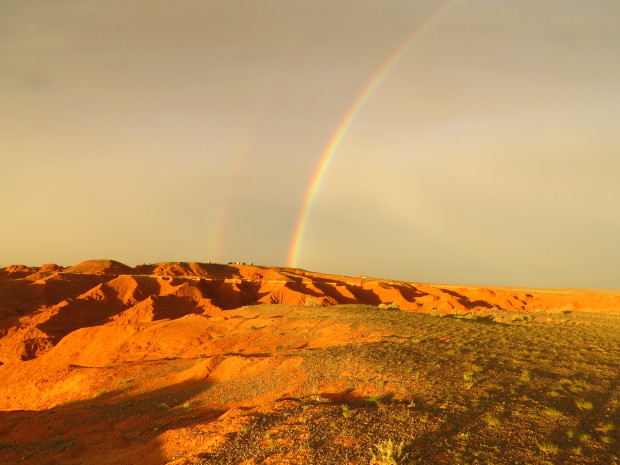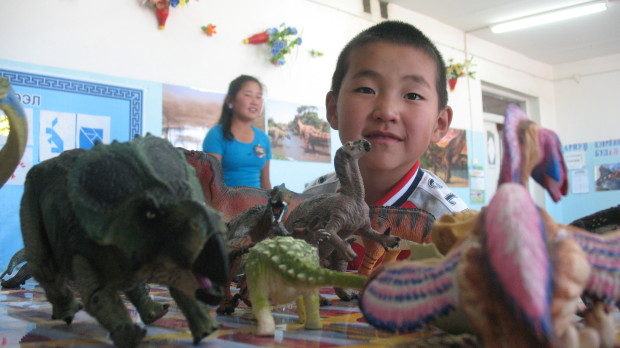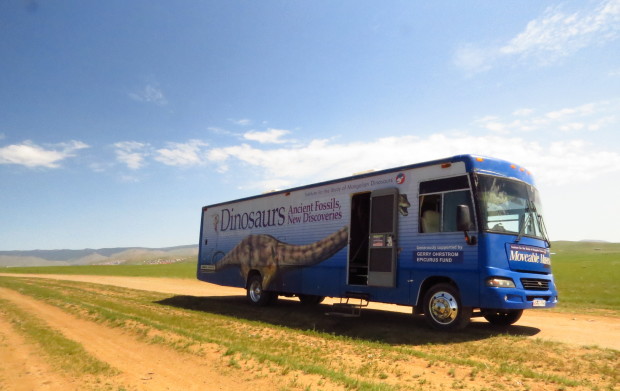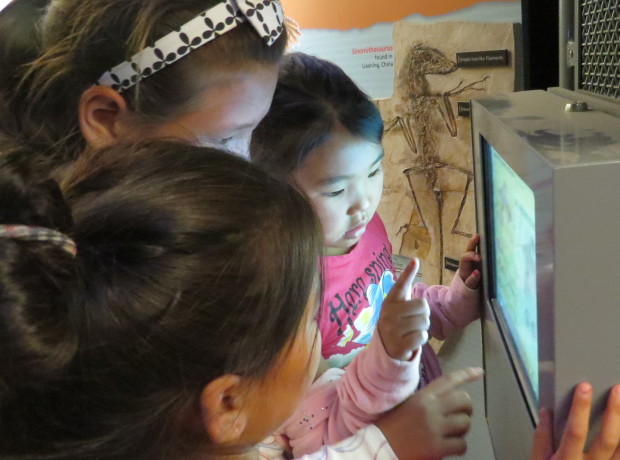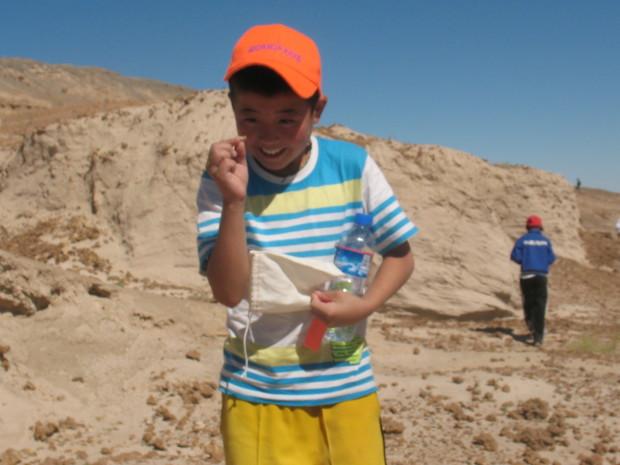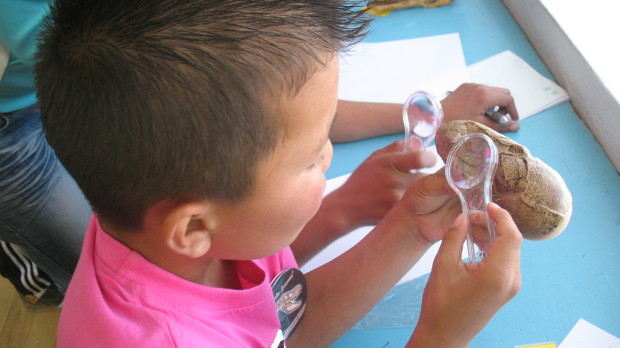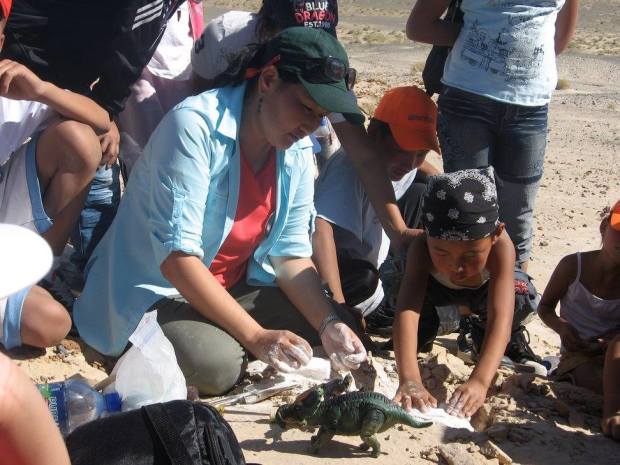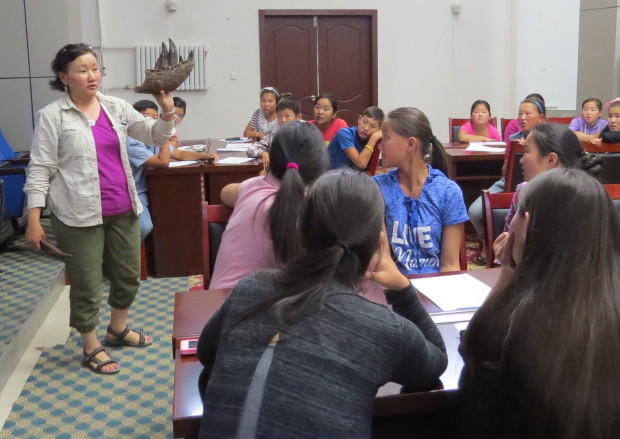 Today, we're planning a new expedition of a very different nature. Instead of taking dinosaurs from Mongolia, we're on a mission to bring some back, along with the knowledge science has gained from them and a plan for protecting Mongolia's fossil sites in ways that benefit local communities first.
The ISMD was founded by paleontologist Bolortsetseg Minjin in 2007.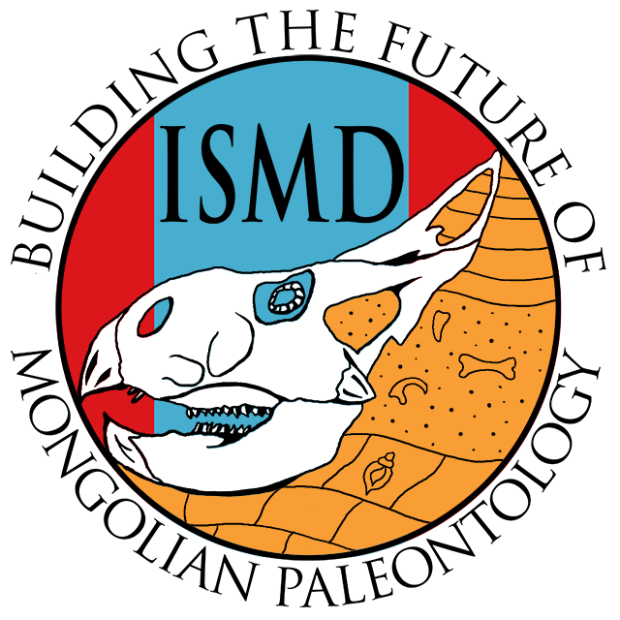 Since then, we've
worked tirelessly to preserve the fossil heritage of Mongolia and use dinosaur fossils to promote scientific literacy and community well-being throughout the country. Our year-round work is currently done in the US, and during the summer months we do outreach in Mongolia. Last year, we successfully brought a Moveable Dinosaur Museum–donated by the American Museum of Natural History–to Mongolia for its first tour. This year we're stepping up our efforts for our most ambitious project yet.
Contributions will fund a four-week expedition dedicated to education and conservation. As we travel to communities near several major fossil quarries, we'll conduct research laying the groundwork for a permanent museum that benefits the community and facilitates research, conservation and education year-round. Kids in the communities we visit will board the moveable museum to experience the interactive exhibits, and join classroom activities about dinosaurs, fossils and the relationship of dinosaurs to modern birds. Activities vary for three separate age groups. In the Gobi, we'll also do outdoor activities.

In bullet-point form, your contribution will help us cover:
The 2016 Moveable Museum tour through the Gobi, Ulaanbaatar, and western Mongolia
Outreach events that will reach at least 800 kids in three different regions
Travel, room and board for a team of six, including two drivers and two educators
Maintenance, gas, tires, insurance, parking and registration for the Moveable Museum
Translation of the Moveable Museum exhibits into Mongolian
An English/Mongolian website about Bayanzag, a popular fossil quarry
Documentation of the current state of fossils at Bayanzag
A kids' fossil hunt (in an area pre-screened for anything of scientific value)
A community survey to help us develop plans for a permanent museum
Fossil conservation training sessions near important fossil quarries
Illustrations of Mongolian dinosaurs for education and outreach
Campaign overhead costs
And if we reach our stretch goals of $47,500 and $50,000, we'll be able to:
Create and distribute fliers discouraging fossil poaching
Commission a digital mural of the entire Bayanzag ecosystem for use in educational materials, the Bayanzag website, and future exhibits
Any additional funds will go toward our long-term goal of a permanent museum in the Gobi.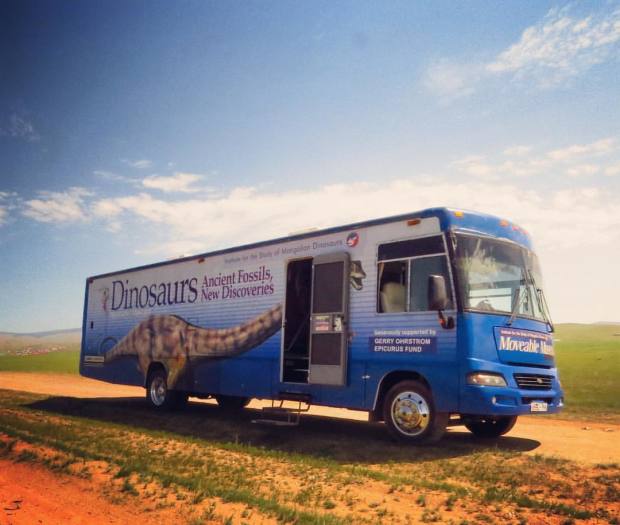 If this campaign ends short, we won't go as far or do as much. We may have to sacrifice the exhibit translation and educators; we'll have fewer resources to document fossil sites and survey communities; paleoart of additional Mongolian dinosaurs will be delayed until we can secure funding; and the Moveable Museum will be at risk, since it requires maintenance, parking, registration, repairs and insurance like any other vehicle. We may have to cancel our outreach events in western Mongolia and fossils there will be put increasingly at risk, potentially costing all of us–especially the local people–the chance to benefit from important fossil discoveries. But we know you won't let that happen! At the very least, because we have so many cool perks available for funders.
Awesome dinosaur perks
We've teamed up with paleoartist Emily Willoughby and fossil reproduction artist Lorraine Chure to bring you some very special Mongolian and Mesozoic themed items: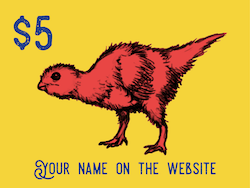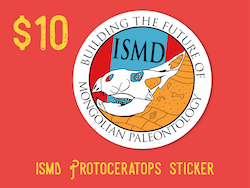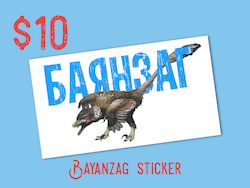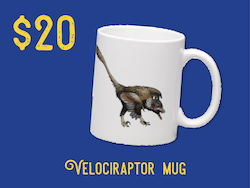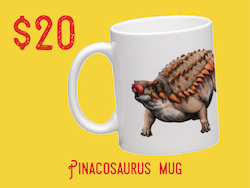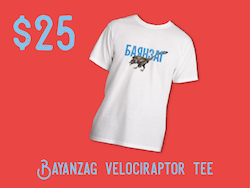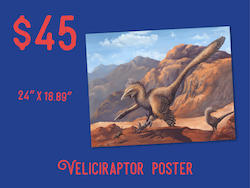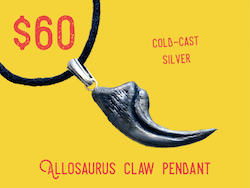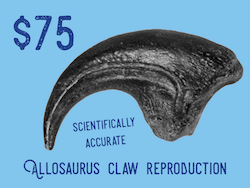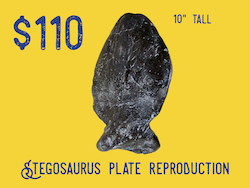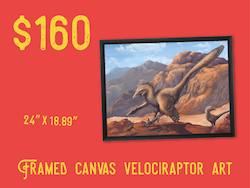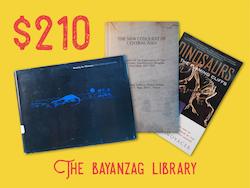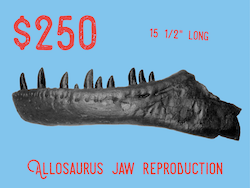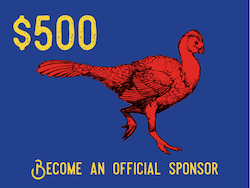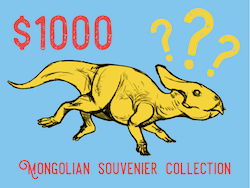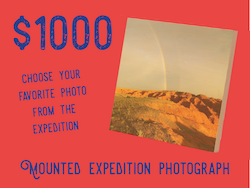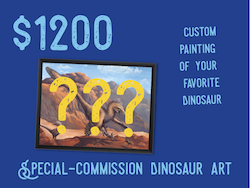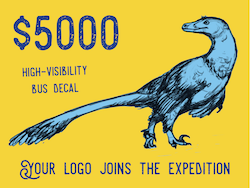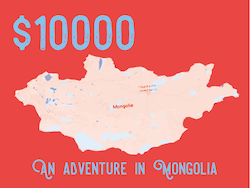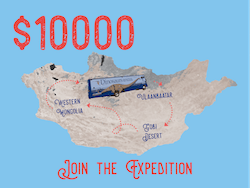 The time is now for Mongolia
By contributing to this expedition, you'll be investing in the future of paleontology and the scientific literacy of a people on the brink of rapid change as Mongolia quickly industrializes. Education and conservation are both critical to the long-term well-being of communities at this crucial stage of development.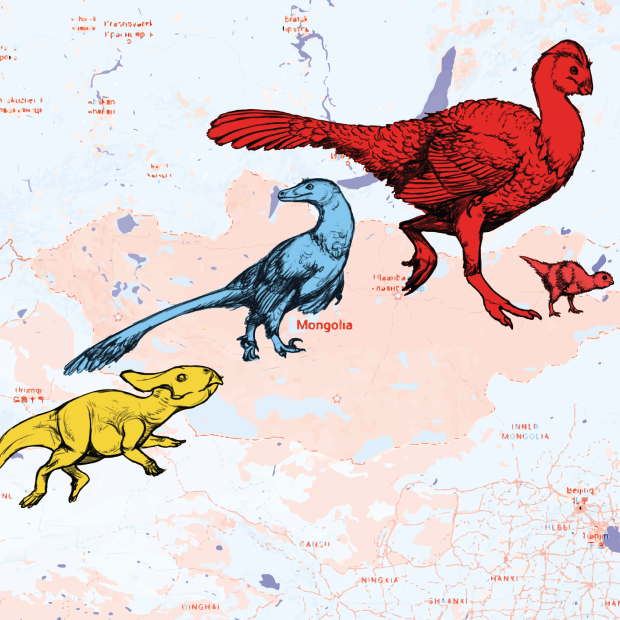 While the economic gain from mining and other industries has benefitted Mongolia's people in many ways, the environment is in danger of being left behind–a lesson we know all too well from the progress made in other countries. The time is now to begin preserving Mongolia's natural history and converting bystanders into environmental stewards.
Learning about dinosaurs and their world is an excellent gateway to the concepts of extinction, deep time, and ecology. That's why last summer, we brought the Moveable Museum to Mongolia, to teach kids in rural communities about the natural history of their own land for the first time. The lasting impact of teaching kids about the ancient past is a sense of perspective and long-term thinking that they carry with them as they become adults whose choices decide the fate of their environment.
This summer, with your help, we'll bring an even stronger effort to more communities, and make the first steps toward a permanent center of learning, conservation, and long-term thinking as we plan a natural history museum in the Gobi.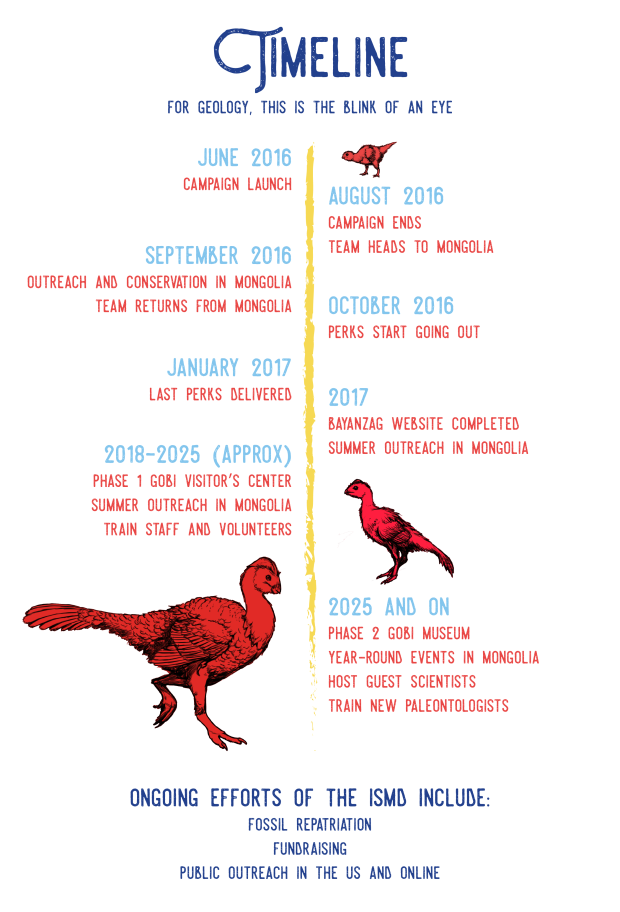 Fighting fossil poaching
The biggest threat to the fossil heritage of Mongolia comes from poaching. Too often, paleontologists find botched excavations where there should have been important scientific discoveries. Imagine coming back to a potentially perfectVelociraptor skeleton, only to find that an amatuer has attempted to steal it for personal profit and in the process the delicate fossil bones were destroyed. Now all that remains is crumbling rock and unidentifiable chunks of bone.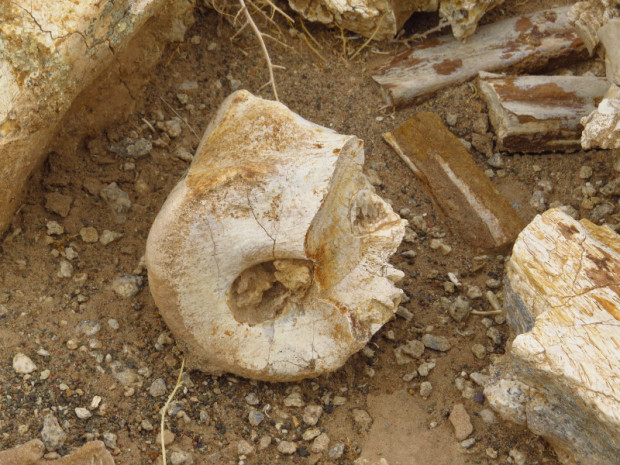 Scenarios like this aren't just a tragedy for the paleontologists who find them. They're a missed opportunity for the community to have something spectacular that inspires its people and draws in tourism. They're also a lost chance for the rest of us to learn about a unique piece of the ancient past – a chance we'll never get back, because each fossil, like each life today, has its own unique story to tell.
Even in the richest countries in the world, there are rarely resources to constantly monitor fossil sites, and it's nearly impossible to catch poachers in the act. Even if we did witness fossil poaching, attempting to stop it would be highly dangerous and we would have to choose the safety of our team members over the fossil.
Instead, we're fighting poaching with knowledge. As communities learn about the benefits of preserving their fossil heritage and the serious drawbacks of poaching, they becoming increasingly self-policing and individuals are motivated to donate their time and effort to help the greater good.
To do this right, we'll need a deep knowledge of fossils and paleontology methods, personal experience with local culture and issues, professional expertise in effective communication, and a few hands to make sure everything goes smoothly and language barriers aren't an issue. If fully funded, our team will be uniquely equipped for the job.
Our team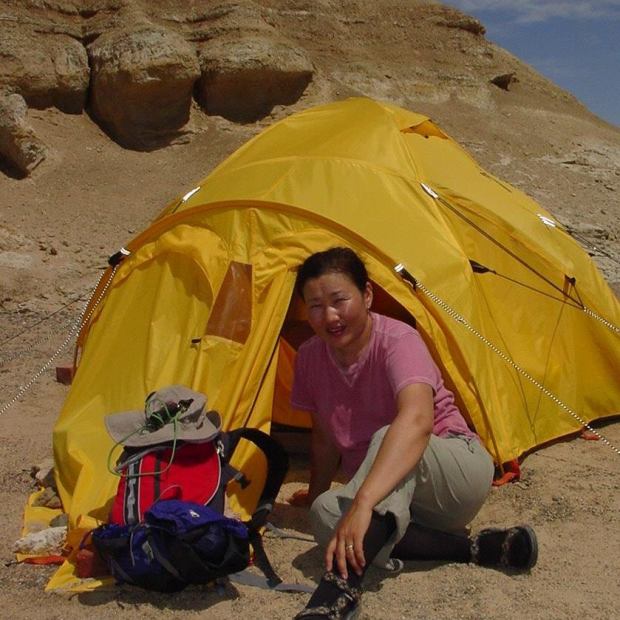 Bolortsetseg Minjin is a second-generation paleontologist who works at the American Museum of Natural History. She's a National Geographic Explorer, WINGS Worldquest fellow, founder of the Institute for the Study of Mongolian Dinosaurs, and a Mongolian native. She single-handedly led last year's crowdfunding campaign and successfully completed the first tour of the Moveable Museum. She has been an advocate of fossil conservation and repatriation in Mongolia for most of her career and has helped bring home dozens of dinosaurs that were illegally removed from her home country.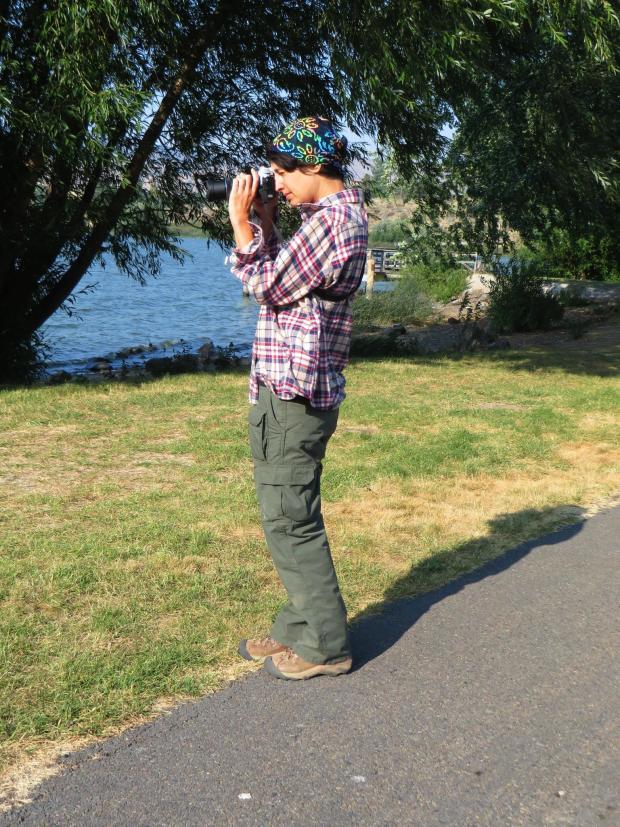 Thea Boodhoo is a ten-year advertising industry veteran who has helped global brands including Nike, Visa, Audi, Activision and eBay. She has also worked on public outreach with small nonprofits and science organizations since 2008, most recently launching the Digital Quarry Project for Dinosaur National Monument. She is the founder of science outreach organization and ISMD sponsor Creatives for Science. When she gets a chance, she's also a writer, designer and nature photographer. Her volunteer work with the ISMD includes developing outreach materials, assisting with events and managing this campaign. She is also the main contributor to our Facebook, Instagram and Twitter pages.
Our educators, drivers and translators are all Mongolian residents who are paid fair wages and support the efforts of the ISMD. We'll introduce them as they're hired–and how many we can hire depends on how well this campaign gets funded.

Thanks!
We'd like to acknowledge the contributions we've already had to this campaign from the following supporters who helped us realize our campaign materials and perks: