iCrowdNewswire - Jul 26, 2016
As Straw Before the Wind
World Premiere of a play by Felix Racelis, directed by Lesley Asistio.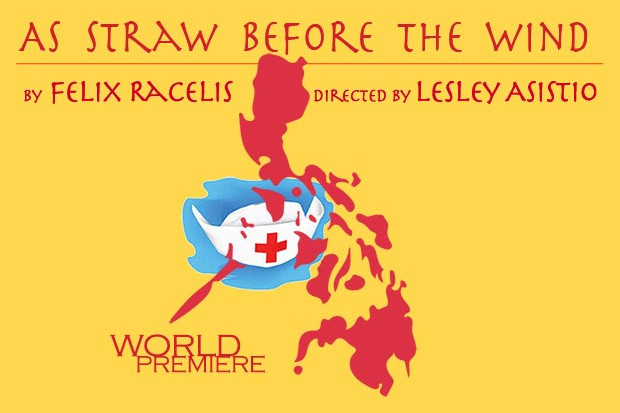 As Straw Before the Wind is a very personal story for me because I grew up in a family of Filipina nurses, many of whom were survivors of World War II. I believe the play will resonate with Filipino and Filipino American families who experienced this shared history, and I think general audiences will find the story of interest. Our director, Lesley Asistio, has assembled a terrific cast, a majority of whom are Filipino American, and your contributions will go toward supporting their work.
As Straw Productions is pleased to bring the World Premiere of As Straw Before the Wind to the Ruby Theatre, opening August 13 and running through September 4.
The play offers a window into the life experience of a Filipina nurse who survives the trauma of World War II, only to discover that her war is not yet over. The play recounts an untold and forgotten story of Filipinos and their descendants. The playwright, the director and a majority of the cast are Filipino Americans, and we are pleased to provide opportunities to them and to the entire cast, all highly talented performers.
Producing theater of any size in Los Angeles requires significant resources, and this is particularly true for unique stories such as this one.
Here is our budget — $12,000 in expenses
Breakdown:
Rent $3,550
Publicity Team ($1,000 x 2) = $2,000
Photography $500
Artwork/design $400
Postcards, flyers, programs, banners $500
Advertising $100
Costumes & props $400
Transportation $150
Actors ($250 x 7) = $1,750
Director/Co-Producer $800
Writer/Executive Producer $800
Technical Director/Stage Manager $400
Assistant Stage Manager $250
Misc. $400
In the U.S. it's inevitable that at some point in your life, you'll come into contact with a Filipina nurse. Why not let it be our show, As Straw Before the Wind?
From everyone involved in the production, thanks so much! Maraming salamat po!