iCrowdNewswire - Jul 26, 2016
Fertile Mind – the gift of life at your fingertips
Introducing the APP made BY woman, FOR women, on a mission to overcome the struggles with fertility
The dream of having a child can be a heartbreak for some…but it doesn't have to be this way!
Once upon a time there was a woman named Vyara who had her own painful journey with infertility and IVF. Through the work she did with a hypnotherapist she experienced the life altering power of hypnosis, went on to study it and started her own practice in supporting women going through the same struggles. However, this was only the beginning of a much bigger story.
WHO?
This woman…is me and my journey sparked an idea. An idea to change lives. To put women back in control of their own body and mind, through a revolutionary fertility APP – "Fertile Mind". Hypnotherapy is an incredibly powerful force that I believe can overcome the force of infertility. The mind and body are inextricably interconnected. With a calm mind and relaxed body a total awareness shift can happen.
Through hypnosis the listener goes in a state of deep relaxation in which the heart rate, blood pressure and breathing rate decrease. Muscle tension relaxes, stress hormone levels fall and the mind becomes still and tranquil, which help reduce the stress and anxiety related to infertility.
Hypnosis techniques are an excellent complement to standard infertility treatment!
Recent research from around the world has shown that the more distress a woman reports prior to infertility treatment, the less likely she is to conceive. There are a number of things that could possibly be hindering your ability to bear a child – and not all of them are physical. Thus, in order to both improve the quality of her life, as well as to optimise the chances of treatment success, hypnosis techniques are an excellent complement to standard infertility treatment. In fact, studies show that 60% of women who were hypnotised during IVF treatments successfully became pregnant.
In my own practice, I tend to see women after they have hit rock bottom. Some of them have endured years on end of heart-breaking negative birth tests, devastating miscarriages, failed IVF cycles and endless doctors' appointments that have done nothing to change their situation. They lie awake worrying about the chance of never having a baby, crying for days after hearing of a friend's pregnancy, second-guessing every step of their treatment, wondering about the ability of their marriage to withstand this crisis and so, so much more.
Can you just imagine going through this kind of trauma, heartbreak and emotional stress…without any kind of emotional support system? It's unthinkable, but the fact is – it's real. Oh, it's real.
But that doesn't mean something can't be done…and that's exactly why I'm here writing this to you today.
WHY?
It is my mission to support my clients in understanding their unique truths, so that they can overcome obstacles and limitations through the power of hypnotherapy to create meaningful and lasting change.
The Fertile Mind APP offers guided visualisations, powerful hypnosis sessions and hypnotic meditations, on your personal journey towards minimizing anxiety andmaximizing fertility – in the comfort of your own private space.
For just a few dollars, or even for free, women globally can personally experience the life-altering power of hypnosis, and what it can do to change the reality of your body, mind and soul. The APP will feature several free sessions upon download, allowing women to get a taste of what their lives could actually be like. Free of appointments.Free from negativity…and free from pain.
HOW?
With your help to raise $6000, Fertile Mind can step into the realms of reality, making the gift of life a possibility for all woman. Infertility is a universally earth-shattering reality, but together, we can utilise the power of hypnotherapy to make a difference. To fill hearts with hope and arms with the most precious miracle in existence.
I know the answer lies in crowd funding. Why? The crowd is full of the people who NEED this solution. If we can join forces and make this happen, so many lives will be changed.
Forever.
I chose Indiegogo to take Fertile Mind off the ground because I truly believe that a major chain reaction could ensue. I've already spent countless days and nights preparing for this adventure, and I can't wait to make you a part of it.
WHERE YOUR MONEY WILL GO?
Our goal is $6000, which will pay for: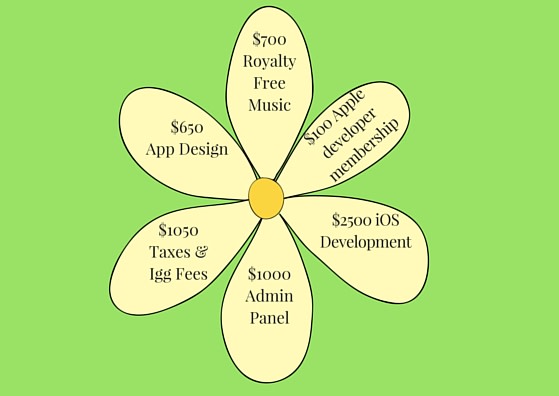 Any money above the goal will be invested in developing the android version of the Fertile Mind App and additional development and unexpected costs that might pop up as we begin the process.
WHEN?
The future is at our fingertips. By investing in Fertile Mind you're not just investing in an APP you're investing in turning the pain of yesterday into the hope oftomorrow…today.
But in order to do that it's important to understand exactly how this APP will work.
Fertile Mind will be crafted out of an array of separate sessions, a mixture of guided visualisations, hypnosis sessions and hypnotic meditations. Each of these addresses individual challenges a woman may be facing, ultimately reaching a comprehensive solution.
They say that the best things happen in threes, and Fertile Mind is no different.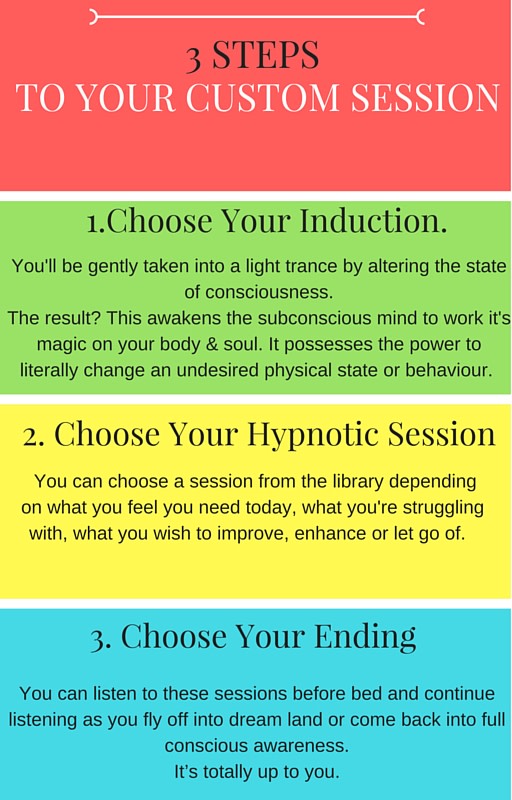 We've also made sure you'll be able to choose your music or have no music at all, depending on what relaxes you the most and makes you feel the most comfortable.
LET'S BREAK IT DOWN
Fertile Mind will work on a subscription basis, either per month or per year. In this way, women can gain exclusive access to sessions as much or as little as they wish. More content will be added to the already diverse selection every month, based on feedback and requests from clients.
WHAT IS LIFE WITHOUT THE OCCASIONAL CHALLENGE?
Nothing in life comes without its risks or challenges. One of our greatest concerns is that people won't fully understand the APP to want to get involved. Not everybody is familiar with the idea of hypnotherapy, as not everybody understands its power – seeing it as weird or too "mystical" to be real.
It is for this reason that I am doing my utmost best to raise awareness with regards to the power of hypnotherapy. If not a lot of people are interested, I will still be going ahead with the APPs development regardless. Why? I refuse to let go of my vision. My mission. My dream to present women with the gift of life.
It is my goal to have the APP ready for lift off by October. Should you wish to jump on board on the ground floor and join us on our ongoing journey onwards and upwards, I'll be sure to keep you in the loop and up to date with our progress and possible setbacks – which we hope will be minimal.
WHAT ELSE CAN YOU DO TO HELP?
The thing is, if you haven't personally experienced the undeniable weight that infertility can have on your shoulders, it won't be easy to understand why a solution like this is so desperately needed. Women facing the harsh reality of reproductive failures are willing to do almost anything to achieve their dreams, which is why I hope they'll give hypnotherapy a go, letting the results speak for themselves.
I truly hope and pray that you never have to go through this devastating pain, but Ialso hope and pray that you can empathise enough to contribute towards our cause and step into our world of making a difference in the lives of millions.
If you are unable to contribute financially – you can still help in more ways than you could ever imagine. They say that actions speak louder than words, but the fact is, words possess great power. By spreading the word and sharing our story and idea, you can personally begin a chain reaction that could cause countless OTHER people to contribute financially.
The potential is limitless!
Please don't hesitate to get in touch with me at [email protected] and I will personally take the time to respond to any query you may have.
Thank you in advance for your kind and generous support.