iCrowdNewswire - Jul 24, 2016
CAUSA – T-Shirts for a Sustainable Impact
Supporting & raising awareness for social projects through fair shirts designed by street artists.
We raise awareness and support incredible philanthropic projects based around health, environment and conflict. Each T-Shirt is designed by a street artist and contains a QR-Code so that each wearer is able to share their supported cause or raise donations on the run!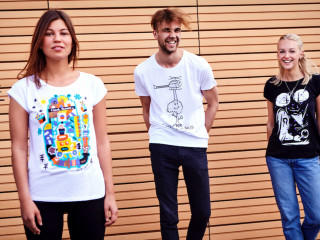 Our Story…
Our mission is bringing the hip world of fashion and the social world of charity closer together. We did this by creating a hybrid product that appeals to both and everyone in-between.
The goal is to create incentives for savvy and prominent people to engage more with exciting social projects around the world and so increasing the general knowledge and motivation about worldly ongoings.
People define themselves through the clothes they wear and make statements to their peers through this channel. So we started cooperating with Berlin based street artists with the goal to create T-Shirts that appeal to everyone but carry a meaningful message.
Through CAUSA, you feel hip wearing a unique street art design and also proud for publicly supporting a cause in need!
Living in a highly over-connected world, we decided to use this phenomenon to our advantage by printing QR-codes on the back of each T-Shirts and so creating more context to the experience. Every story can be told immediately, making each CAUSA wearer to an ambassador for their chosen cause.
Our T-Shirts…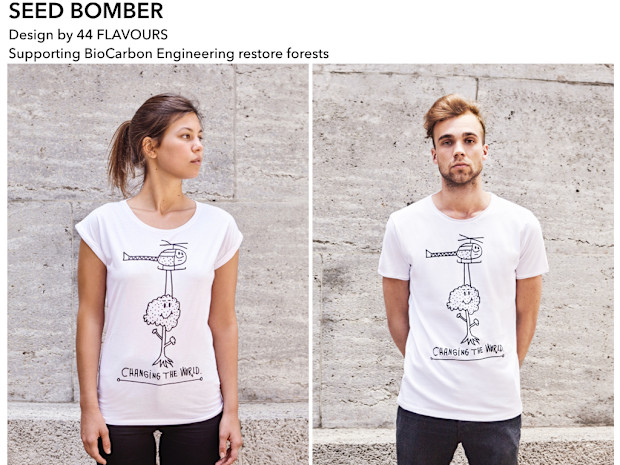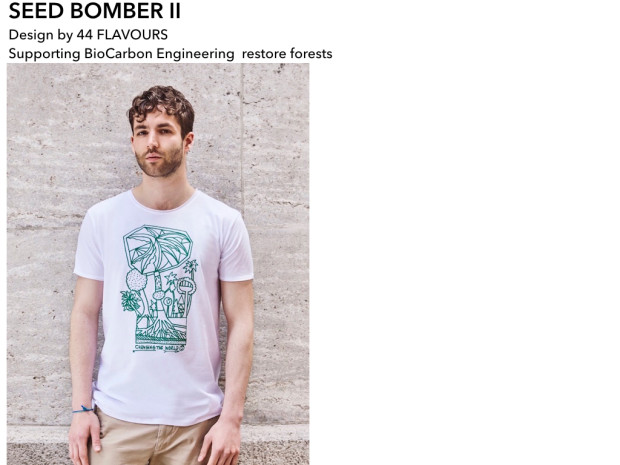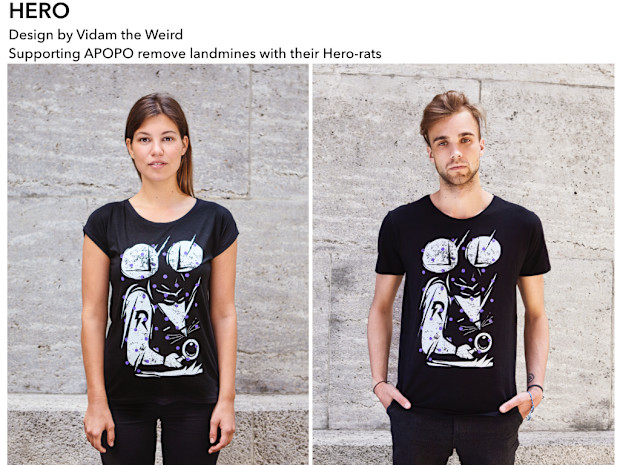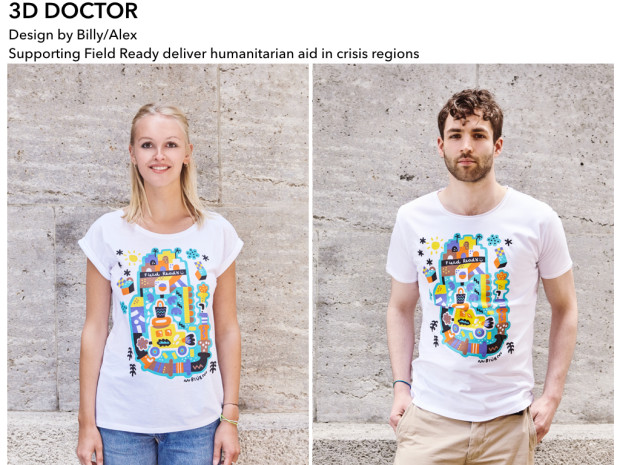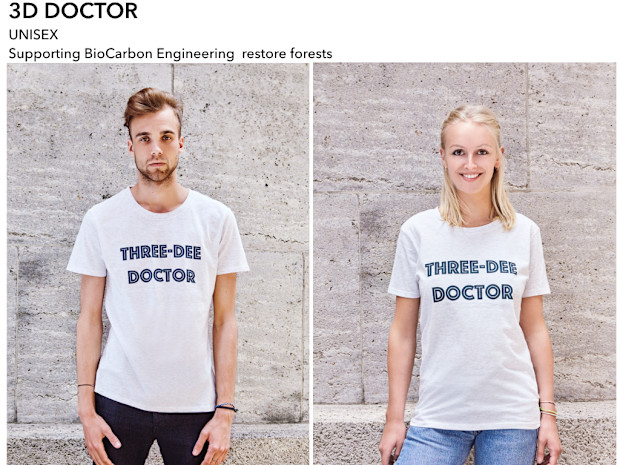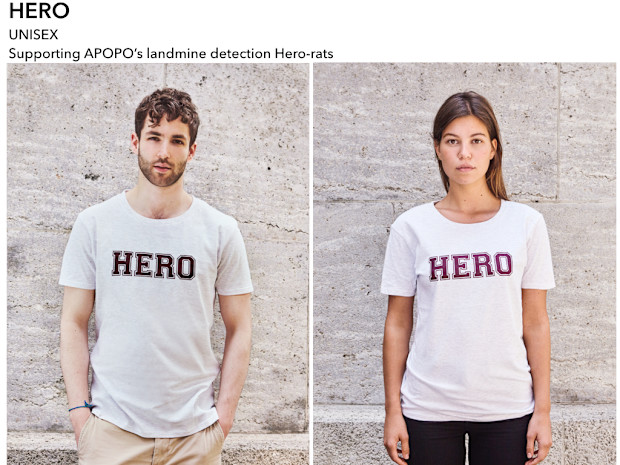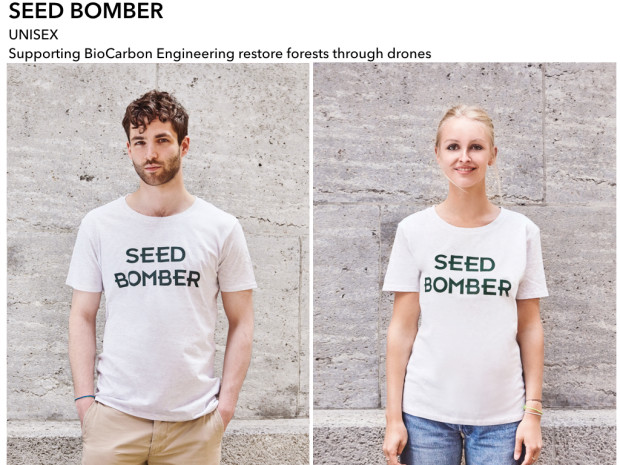 Our Projects…
APOPOs Landmine Detection Hero Rats
BioCarbon Engineerings Reforestation Drones
Field Ready's Humanitarian Aid 3D Printers
Our Artists…
44 FLAVOURS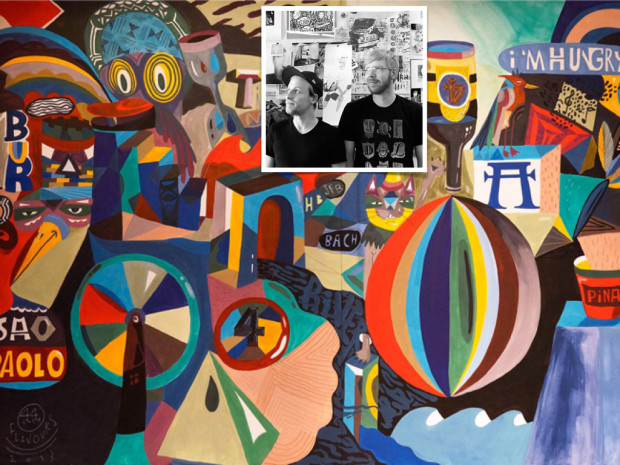 The two masterminds behind 44flavours is the renowned street-art duo Sebastian Bagge and Julio Rölle. Both have been working together since 2003 and have both specialized in Illustration & Graphic Design ever since. The duo has been developing unconventional analogue typography and finding creative ways to smuggle art inspired contraband into commercial branding and communications.
BILLY/ALLEX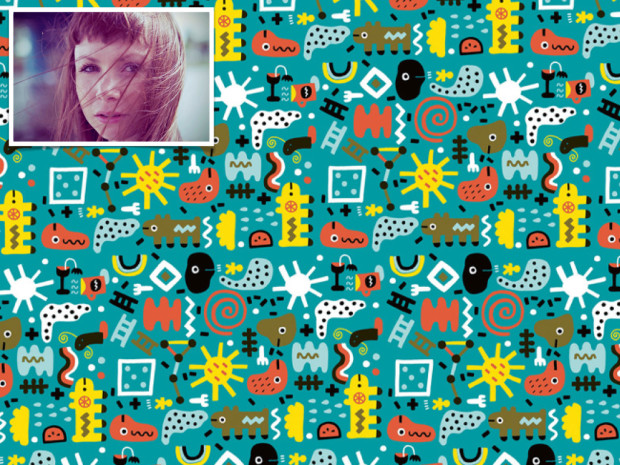 Billy/Alex aka Alex Godwin is an English artist having fun through painting outside on the street and inside her studio. The distinctive shapes, characters and symbols in Billy's work are intended to communicate a colourful, visual punch in a simple attempt to encourage other people to smile and be happy.
VIDAM THE WEIRD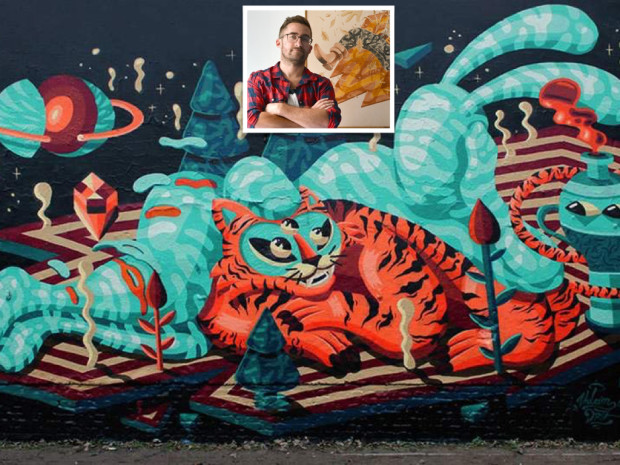 Attila Szamosi, aka Vidam is a Berlin-based artist and illustrator. As part of the street art and graffiti crew The Weird, he loves traveling around the globe and painting walls with his friends. As part of the illustration collective Peachbeach, he loves painting canvases and creating funny and complex illustrations for international clients like Red Bull, Converse or Nike.
Our Pricing…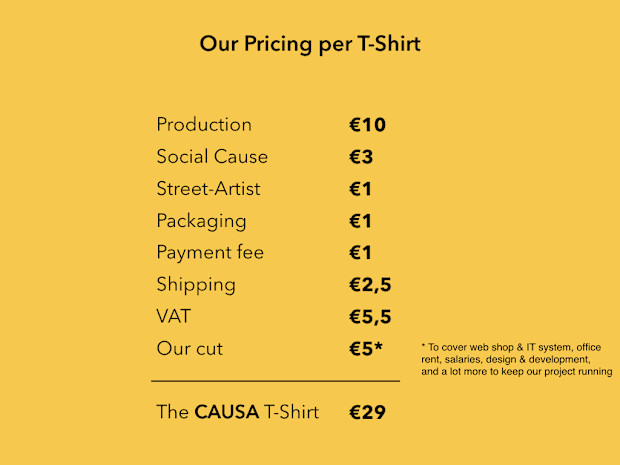 Where Does All Your Money Go?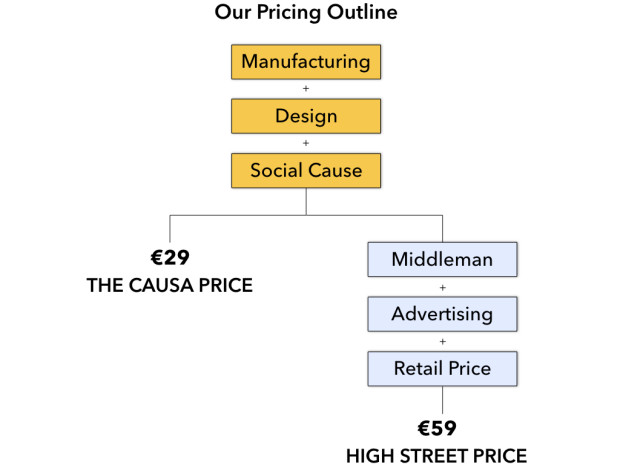 Our Production…
It is very important to us that our t-shirts are produced fair and sustainable. Therefore we work together with the wholesaler Continental Clothing, which supplies us with t-shirts from their earth positive line. The shirts are manufactured solely by using renewable energy from wind and solar energy.
We want you to feel good about our product you're purchasing. With every Causa T-shirt purchased, you are not only supporting one of three exciting projects; you are also showing your support of responsible manufacturing and of the environment.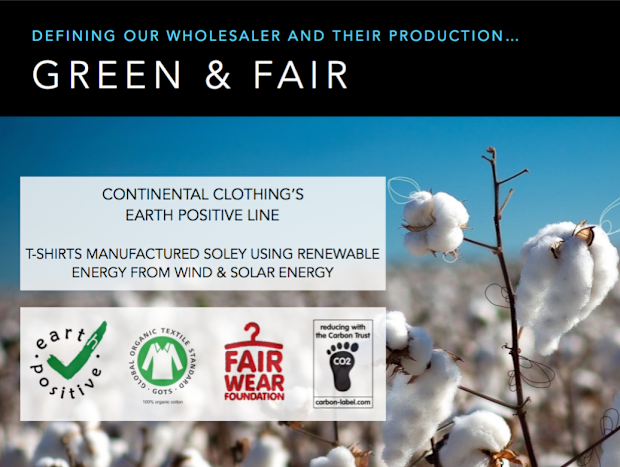 Problems and Obstacles…
This is our first Indiegogo Project and we have done our best to make realistic projections of how many t-shirts we need, how much time we need to get the t-shirts and finally how long the printing process will take. We might run into some unforeseen obstacles. There is always a possibility of a slight delay. In that case we will let you know about our problem right away and make sure your t-shirt will get to you as soon as possible.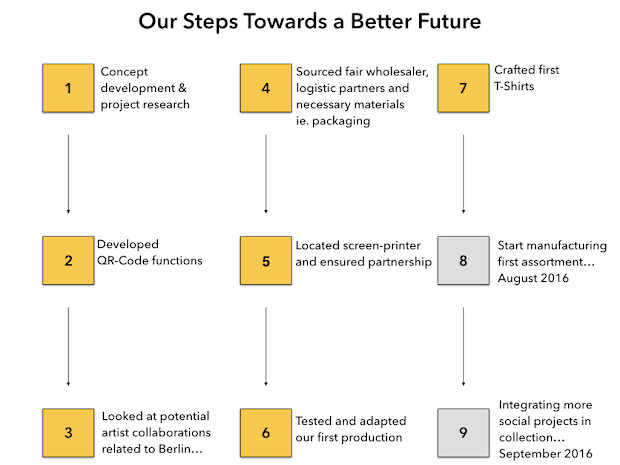 Thank You!