iCrowdNewswire - Jul 23, 2016
One World Studio donation based piano e-program
Making learning piano affordable by allowing every student to pay whatever fits their budget!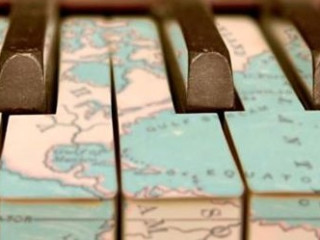 Hello my name is Eric Fine and I am the founder of One World Studio.
Funds for music education have been cut in more than 80% of U.S. schools since 2008. With this disappearance of music programs and the high cost of private lessons, students everywhere need an alternative way to learn music.
That's where we come in.
One World Studio is a learning collective that provides online piano lessons. Created by professional musicians and educators who are skilled in simplifying the learning process, the program eliminates the stress of lessons so that learning piano is fun, easy, and rewarding.
The program consists of approximately 40 hours worth of lessons and over five hours of video that walk the student through the learning material. As each lesson naturally progresses, the student is given practice suggestions and links that provide them with online educational games and resources to make the learning experience more pleasurable.
One World Studio is set up to be a learning collective. Students will not be left alone to learn on their own, but will have the ability to connect and communicate with students from around the world via our social media platforms. We will also involve their comments and suggestions as we add lessons and evolve the program.
Our main priority at One World Studio is making our program accessible and affordable for everyone who wants to learn how to play piano.
Because we know that learning piano can be an expensive investment, the price is open; students set their own price and pay what they can afford. But we need to get the word out about our amazing program.
That's where you come in! We want to reach and teach as many people as possible.
With your help and support, funds will be allocated to both digital and print advertising, including Facebook and Google ads. These digital ads will allow us to maximize the effectiveness of our advertising dollars by targeting a specific audience of people already interested in music, piano, and online lessons. Banner ads will be placed on YouTube pages specifically geared towards our target audience. Our print advertising will use a more traditional format in order to appeal to those seeking music lessons at an affordable price. At a cost of approximately $10 per 1000 circulated copies, we can affordably reach a wider audience in music education and trade publications.
We believe that One World Studio is set up for success and is now ready to take the next step towards reaching and teaching as many people as possible. With your help we can come closer to accomplishing that goal. Take a look at our website at the link below and see all that we are trying to provide, from the videos, to a sample of the E-book, to a forum for students to come together and learn from each other. Also, be sure to take a look at all of the exciting perks we're offering for the various levels of donations.
Thank you for your time and consideration, and please feel free to pass along our campaign to others in any way that you can.
Sample E-book:
http://media.wix.com/ugd/861503_ce125b06614c4dd2abc7946729a1eea4.pdf
Website:
http://www.oneworldstudio.org/