iCrowdNewswire - Jul 23, 2016
Democracy Brewing: Help Ferment Rebellion!
Fermenting Rebellion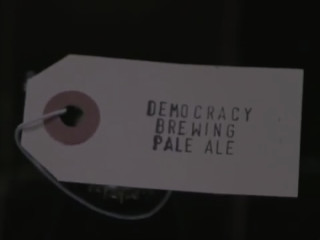 Join Democracy Brewing in making history! The first worker-owned brewery of its kind. This groundbreaking model creates good jobs, gives workers a voice in the workplace and provides a community space for worker-organizers and non-profits to convene. Oh, and did we mention some really damn good beer at a price that's accessible to all?
Why a worker-owned brewery?
Did you know worker-owned businesses are more productive than normal businesses?
Create good jobs with livable wages where employees are making the decisions about what affects them most.
As neighborhoods and businesses in Boston become increasingly taken over by corporate landowners and businesses, we need more small businesses that will counter the effects of gentrification.
Beer brings people together! By providing a community space and worker-center, Democracy Brewing is honoring the age-old tradition of building movements over beer.
Quality beer (need we say more?).
Become a part of history and help make Democracy Brewing a reality.
Join the Fermentation Rebellion
We currently are working with several mission-based investors and lenders that will help fulfill the capital to launch this project, but to do it right, this process takes time. To continue building on this exciting momentum, we need $30,000 to take the next necessary steps to making Democracy Brewing happen:
Ensuring we find the perfect location for both brewing and building community
Legal fees associated with opening a brewery in Massachusetts

Keep the momentum going as we build up our funding portfolio
As an early supporter, we are excited to offer a variety of perks:
Awesome Democracy Brewing schwag to spread the word and to show off to your friends

Opportunities to hang out with the Democracy Brewing team

Beer. Really good beer.
Other Ways You Can Help
Can't contribute right now? We bet you know people who can! Please help us by spreading the word and using the Indiegogo share tools!
Learn more about Worker Owned Cooperatives
Below you'll find more information about Worker Owned Cooperatives, as borrowed from the United States Federation of Worker Cooperatives:
Worker cooperatives are business entities that are owned and controlled by their members, the people who work in them.
Benefits
Cooperatives are the only form of business centered around membership, and member and community benefit is at the core of the cooperative model. Worker cooperative businesses are owned and run by their members, the people who work in them, and they operate for the benefit of these members.
The member benefits are multiple. A cooperative can be a way for people to start and own a small business together when they may lack the means or expertise to do so alone. Worker cooperative members can build assets in their cooperative business by retaining surplus every year in individual capital accounts. In a worker cooperative, workers own their jobs, so they decide how they are treated and how they want to operate the business. Worker-owners also get a lot of practice making decisions, building their skills in a variety of areas, and participating democratically in a process to benefit the larger group. These are the skills and habits of engaged community members, and they don't stop at the workplace: you will often find worker-owners involved in the community in other ways.
Community benefits are clear too. Successful worker cooperatives tend to create long-term stable jobs, enact sustainable business practices, and develop linkages among different parts of the social economy. Worker-owned businesses have not only a direct stake in the local environment but the power to decide to do business in a way that is sustainable for us all. The worker cooperative movement is increasingly recognized as part of the larger movement for sustainability and a new economy based on people's needs.
Cooperatives have a long history as a way for working people to create good, dignified jobs that they control, particularly for people who lack access to business ownership or even stable work options. Organizations undertaking economic development to build wealth in poor communities and communities of color have used worker cooperatives as a powerful vehicle for addressing economic inequality. Worker cooperatives have been shown to provide better working conditions and wages for typically low-wage work, and to increase household wealth for low-income workers. Worker cooperatives can also play an important role in building movements for economic justice and social change. As institutions where real democracy is practiced on a day to day basis, they are a model for the empowerment we will need to create the change we envision. As economic engines, they meet material needs, anchoring capital and jobs in communities.
Values
Co-operatives are based on the values of self-help, self-responsibility, democracy, equality, equity and solidarity. In the tradition of their founders, co-operative members believe in the ethical values of honesty, openness, social responsibility and caring for others.
Read more about co-operatives and our principles here and here.