iCrowdNewswire - Jul 23, 2016
Environmentally Friendly Lighting Solutions
We are excited to announce the creation of an environmentally friendly solution to Global Warming.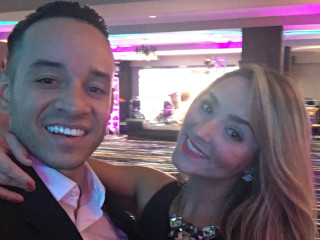 We are excited to announce the creation of an Eco Friendly Solution to our Global Warming problem. Lighting consumes 20% of our overall electric consumption and we have a plan that will reduce that number significantly. We have partnered up with experts in the lighting industry that are helping us take our idea to the next level and here is how you can help.
Our Story
Lighting of Tomorrow started as a dream! Day by day, adventure after adventure our love for Earth grew, and we became impatient and desperate to help save our planet. We grew tired of reading and hearing about the problem but yet again we are part of the problem, so we decided to take ACTION!
After an intense retreat out in nature Andersen had a light bulb spark inside! Literally! we already knew we wanted to be a positive influence in our community, and volunteering occasionally was just not enough. So after intensive research on our current global problems and connecting with other passionate Earth lovers we ran into a solution that has started years ago but not enough people are aware of, which is reducing our carbon foot print by using solar panels and smart lighting among other new technologies. After driving to our local cities we decided to bring smart lighting and help change one light fixture and city at a time.
The Environmental Problem
Unfortunately, as we all know the widely consumption of fossil fuels in last few decades has contributed considerably to the degradation of our environment. According to Environmental Protection Agency (EPA) reports, the Earth's temperature has increased by 33.44 degrees Fahrenheit over the past century. More than half of this increase has happened in the last 25 years.Temperature is rising at a rate faster than ever before and human activities likeburning of fossil fuels, deforestation, industrialization and pollution are considered as few of the factors responsible for global warming. Some of the problems from which our environment is suffering are: climate change, extinction of wildlife species, depletion of ozone layer and increase in air pollution.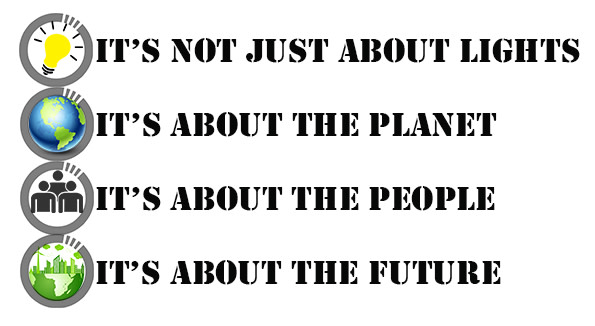 The Solution
We understand that inefficient lighting is one of the causes of the rising global consumption of fossil fuels and we simply want to reduce our environmental foot print. We partnered up with experts in the lighting industry and have come up with a solution to the rising global problem. Lighting of Tomorrow LLC (L.O.T.) is an innovative global green solution company that will facilitate the switch frominefficient lighting fixtures to new state of the art LED lighting technology. Our goal is to achieve significant energy cost reductions through the installation of energy-efficient lighting. We will provide lighting fixture options, installation and finance options to our customers by partnering up with electrical and lighting experts. We help our customers find available government incentives and the best loan programs to facilitate the upgrade.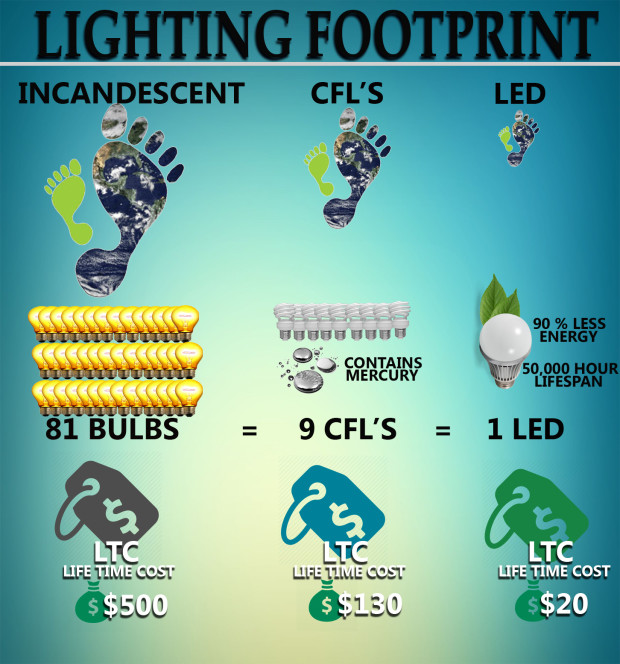 Our Goal
The Company's primary goal is to provide our customers with the best known brand products and latest technology in the industry. All of our products utilize green technologies that provide superior lighting quality and significant cost savings. By offering many options we allow our customers to choose the products that best fit their budget. L.O.T. will tailor a lighting solution based on the customer's environment and objectives. Whether our clients want to include light fixtures that offer infrastructure sensors or want to include light fixtures that detect how much traffic is walking through their doors or streets we have the solution.
How can you help?
We have started the process of partnering up with the right people and now is time for execution but in order for us to take this to the next level we need some kickstart funding. Our goal is to raise $25,000. This money will go towardsinventory, a website, office supplies and a store where we will make this dream become a reality.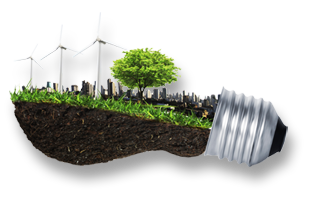 The Perks!