iCrowdNewswire - Jul 22, 2016
The World's First Spatial Ruler For Your iPhone
The most convenient way to get distance and length information. Measuring has never been easier!
This is the world's first spatial ruler for your smartphone. It can measure distance and length in centimeters, meters, inches, and feet. With the iPin Ruler App, you can save your measurement from your smartphone, easily share this information with family or colleagues, and re-measure objects using the "Editable" format. Measuring on the go has never been this easy.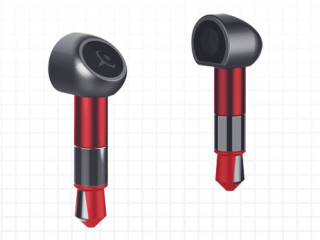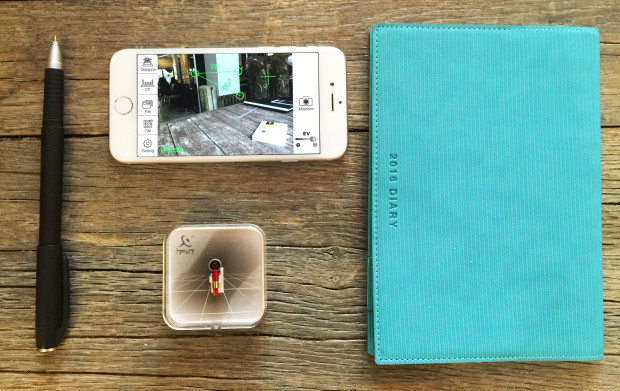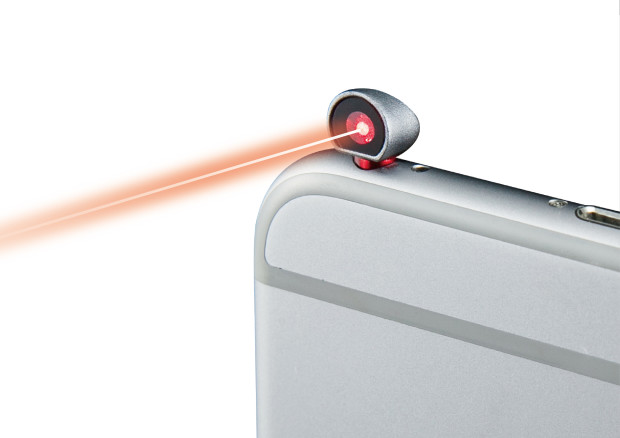 With a simple laser spot, iPin Spatial Ruler makes your iPhone into a quick measuring tool. No complicated calibration for every measurement; get the distance or length wherever the laser dot locates in a single shot; measurement has never been easier than ever.
Don't want to carry a tape measure in your pocket? You bet! iPin Spatial Ruler still utilizes patented "hybrid earphone plug" for keeping it inside iPhone's earphone jack without affecting phone functions. Measure whenever you need it with no burden at all.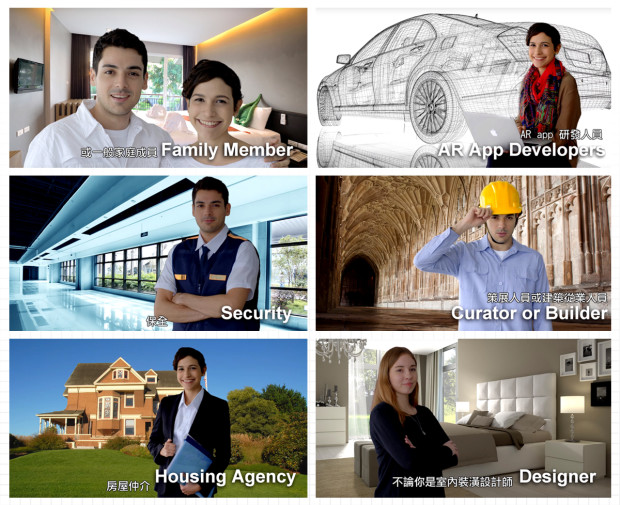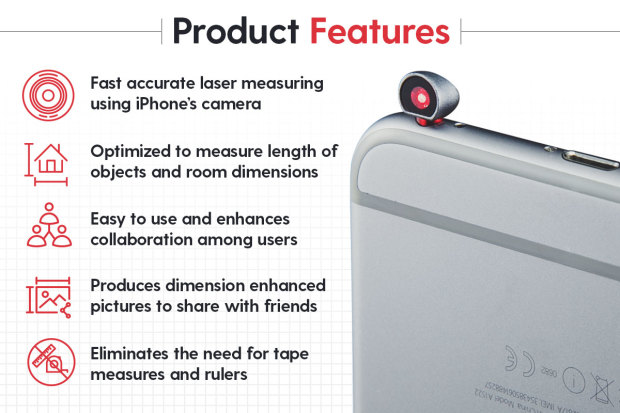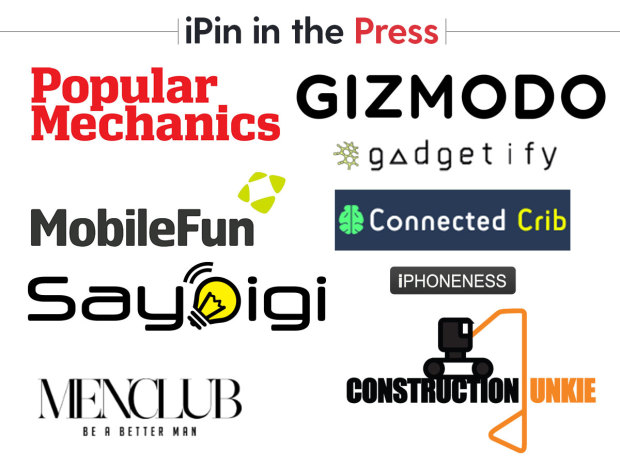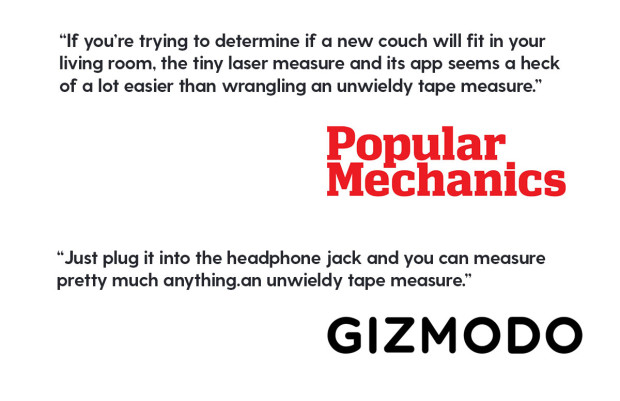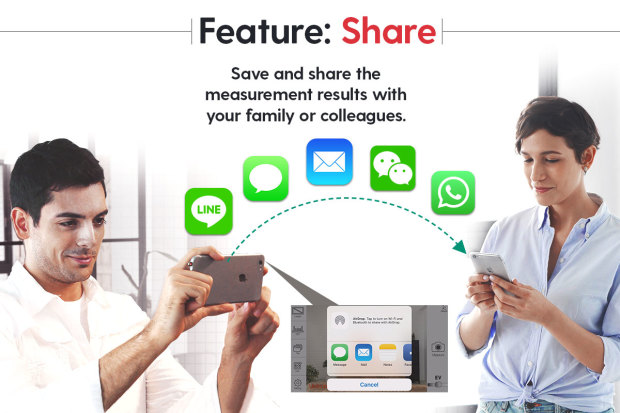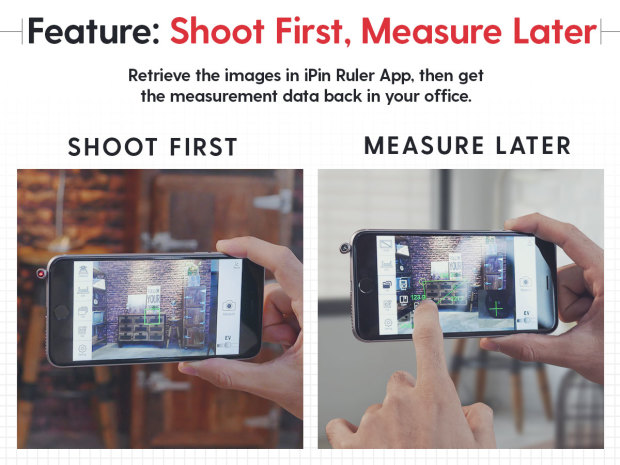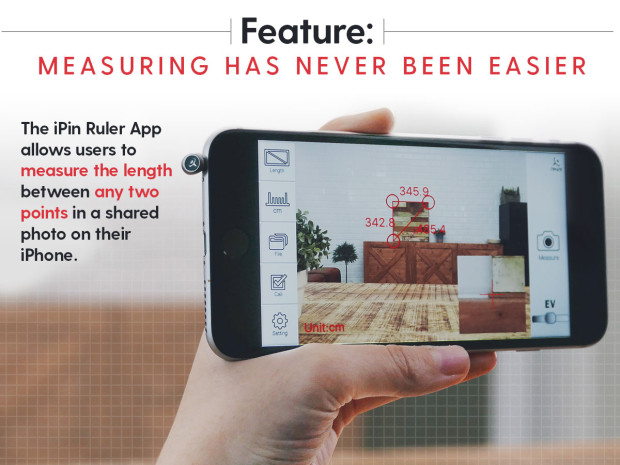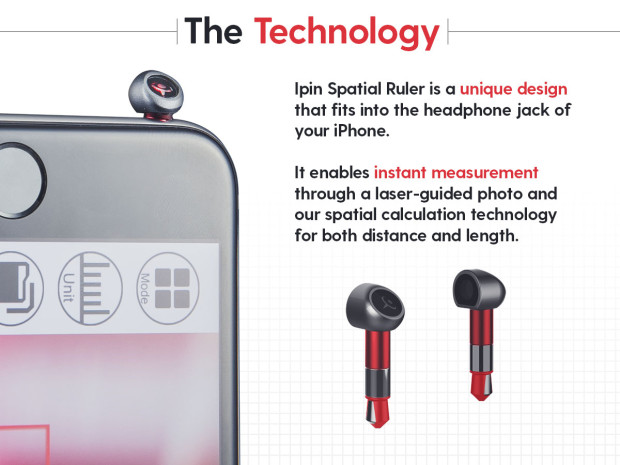 iPin Spatial Ruler is the communication tool enhancing people's spatial recognition. It enables instant measurement and laser-guided photo recording on dimensions of a given space or object. Plugged inside the earphone jack, the phone-powered iPin Spatial Ruler enables users to take, save and share space dimension-embossed pictures with friends.
The proprietary hybrid design allows the iPin Spatial Ruler to stay plugged in without affecting phone speaker functions. When turning on the laser, the cap of the Ruler will display the brand logo for aesthetuc appreciation.
It is pioneering product which integrates the ultimate portability, energy-saving and authenticity into one smart tool that enhances communication about visualized space dimensions between people for everyday use.
———— READY TO BACK OUR PROJECT NOW? CLICK HERE! ————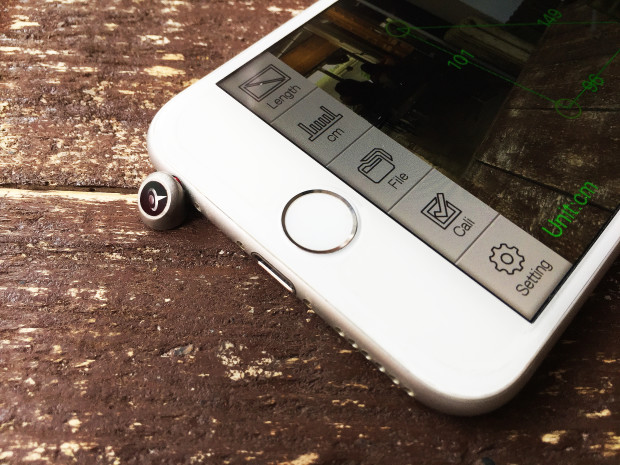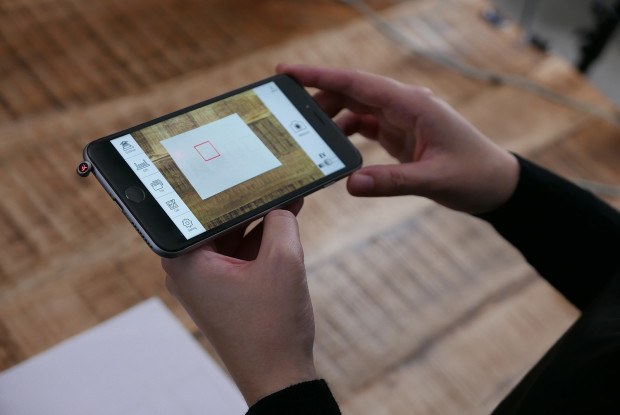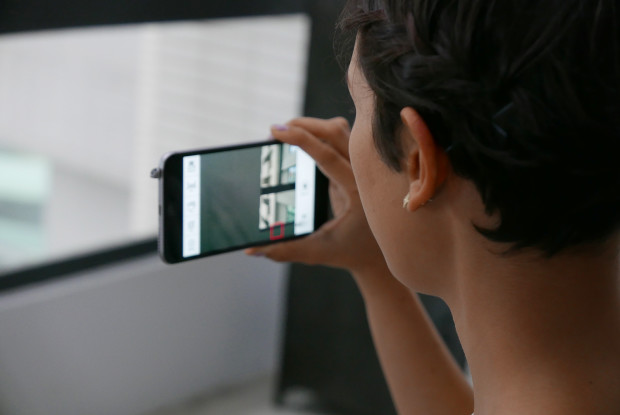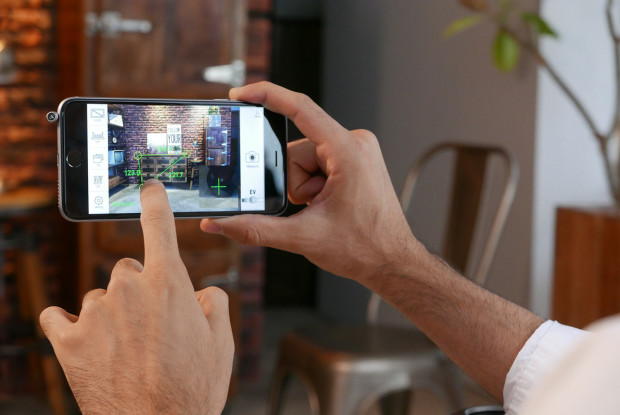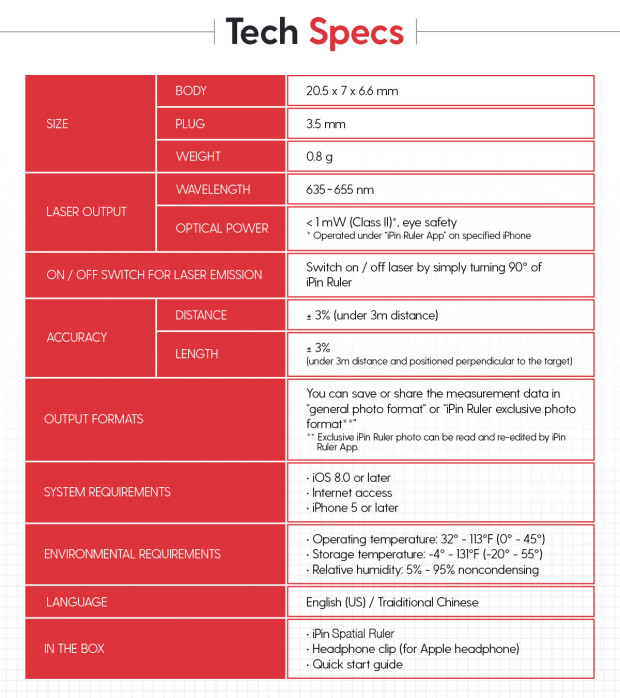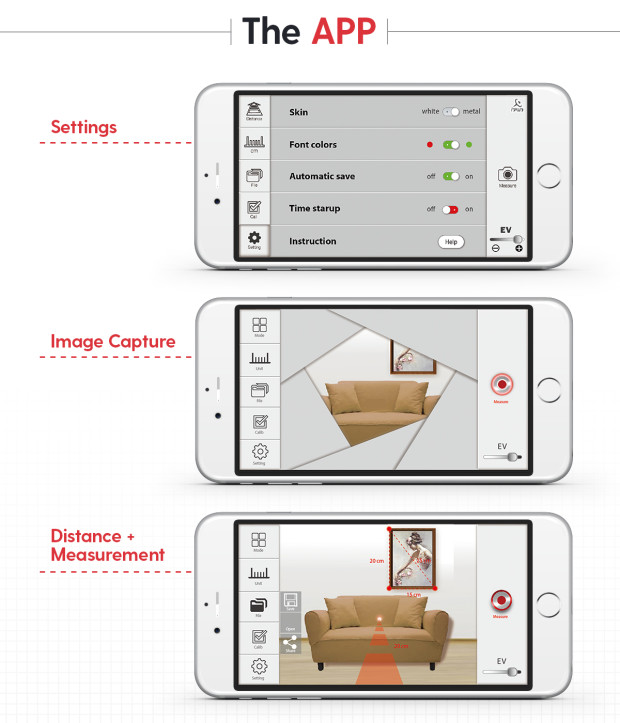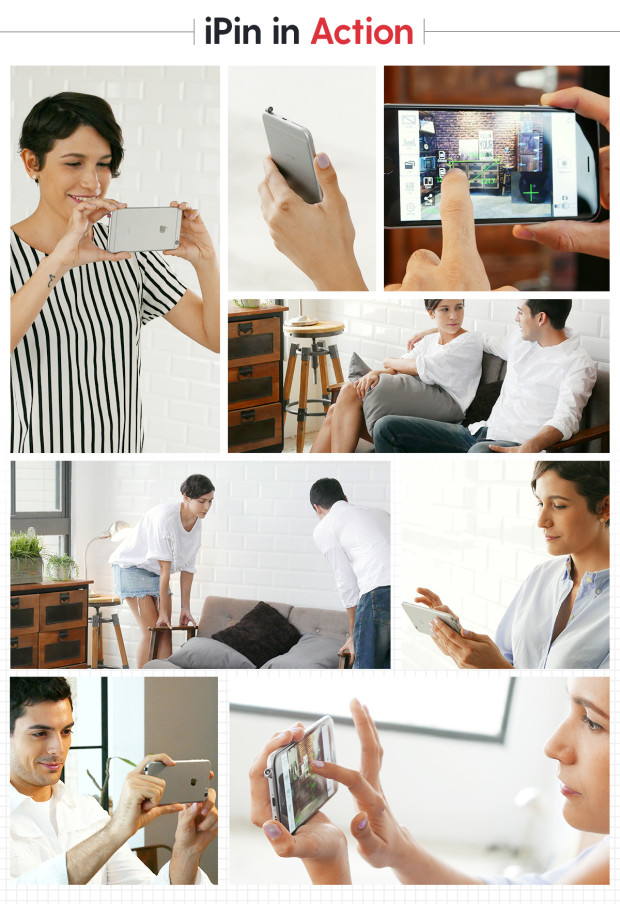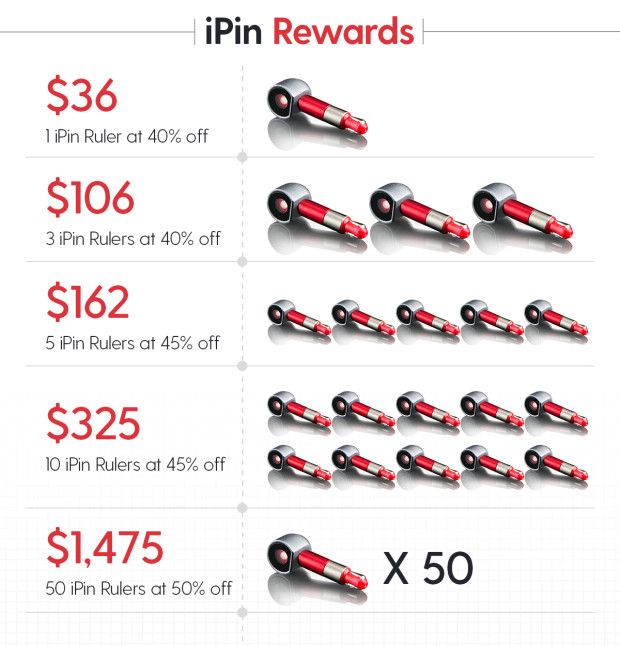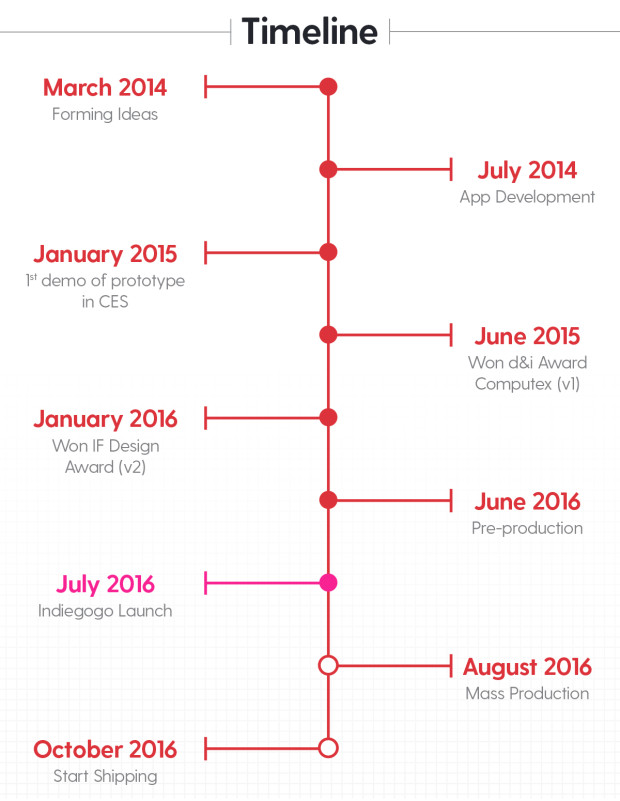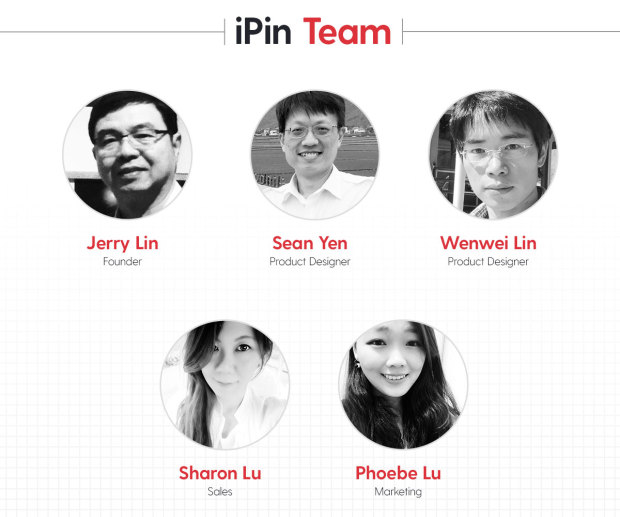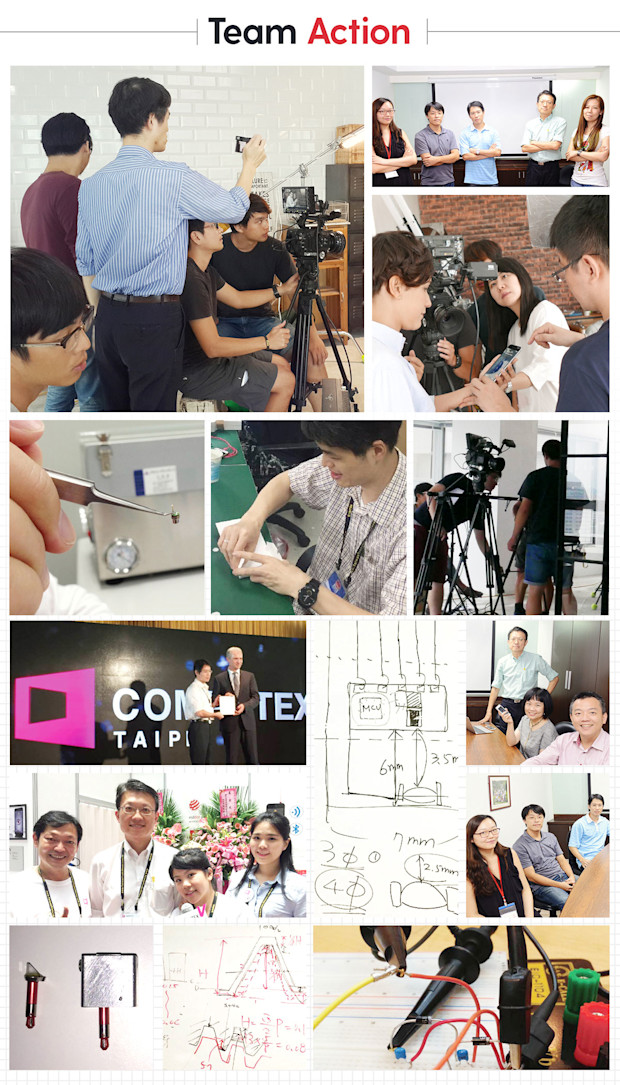 iPin Team in Computex
FOLLOW US
FAQ
Can I use it with my Android phone?
As of now, iPin Spatial Ruler only works with iPhones. We are currently exploring the possibility of building an app for Android and we will sure to let our backers know first when it happens.
What's the minimum system requirement?
The app is available on all iPhone 5 or later, with iOS 8.0 or later.
What unit of measurement does it use?
It records measurement in centimeters, meters, inches, and feet.
How accurate is the iPin Spatial Ruler?
The iPin Spatial Ruler has an accuracy rating of 3% for both distance and length measurements. We are continuously working on improving our products with accuracy as our top priority. As we make improvements, we will be sure to inform our backers on our progress.
How will my order be shipped?
We will ship your perk using the most suitable premium courier which will vary by location. We will make sure that all shipment will have tracking emailed to you once the delivery has been shipped.
How do I contact customer support if I need to?
Send us an email at crowdfunding@ipinlaser.com. We will respond to you as soon as possible!
RISKS AND CHALLENGES
After working hard in the semiconductor industry for many years, most of the members in our team not only have a deep understanding of the technology, but through years of accumulated experience have become captivated by this wonderful piece of technology – the laser.
In our first product – the iPin Laser Presenter for smartphones, we have delivered an exceptional product beyond imagination. This has also set the tone for iPin's future development.
Even for a team with a lot of experience, we are aware that we could be faced with unexpected situations along the way such as delays. That being said, our team's experience and confidence in our manufacturer makes us confident that we can deliver the iPin Spatial Ruler to you on time. We will continuously inform our backers throughout the whole process.
Should you have any questions please don't hesitate to contact us anytime.