iCrowdNewswire - Jul 22, 2016
Retail Outlet and New Products for Bliss Foods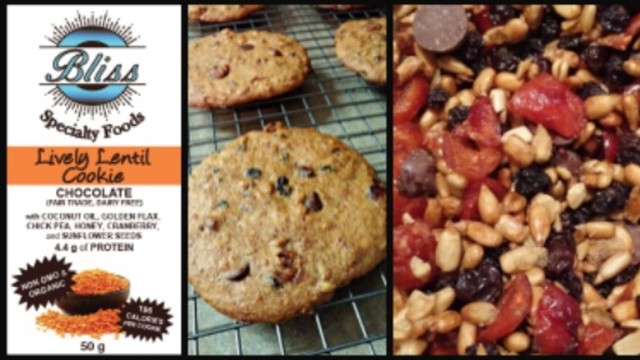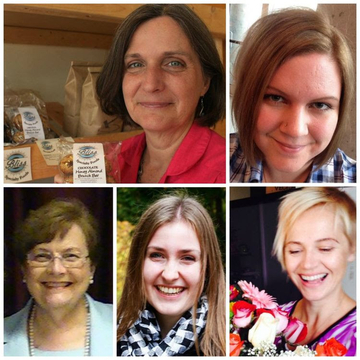 Retail space along with more grain & dairy free products coming soon!
Our 3rd product, The Lively Lentil Cookie has now launched with this campaign and is available through local retailers and for sale online!
#followourbliss #glutenfree #cornfree
Ready to launch our new third product, 
The Lively Lentil Cookie!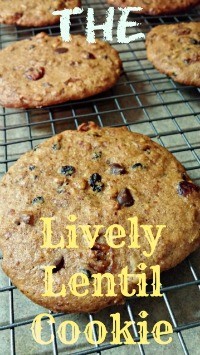 These first few years, we have been renting space from other businesses and and although we would someday like to have our own commercial kitchen, the sharing of space helps keep everyone's fixed overhead costs down.
Our products can be delivered right to your door by ordering them through this campaign. We are also about to launch an online platform for our products so that after this campaign is over you will still be able to order stretching from Windsor to Ottawa for a flat rate shipping fee of $7.50.
Bliss Specialty Foods Products
1) The Honey Almond Brunch Bar
Our best selling product.
Packed with pumpkin and sunflower seeds, coconut, ground almonds, real vanilla and plenty of organic coconut oil, this healthier treat satisfies even the most discerning taste.
Containing 4g of coconut oil in each 26g snack along with 10 ground almonds, this is a decadent snack, loaded with nutrition! Many people have told us they make a great lunch when on the go and you are looking for a quick, yet sustaining, light meal.
Available in both Chocolate and Original flavours on a regular basis, in 2 and 4 packs.

Rotating Seasonal Flavours
A rotating feature flavour is often available as well, such as: Blueberry, Pumpkin Pie Spice, Matcha Green Tea with fresh Kale, Cranberry or Licorice Root, Goji Berry and other superfoods.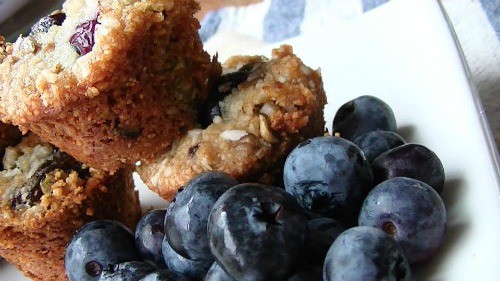 2) The Coconut Macaroon
Made with organic coconut oil, sulphite-free shredded coconut, almonds, real vanilla and a dash of Himalayan pink salt. It's low temperature baked and available in both Dark Chocolate and Vanilla.The Vegan version (pictured below), is made with organic coconut nectar. We also offer the same Macaroon made with raw honey.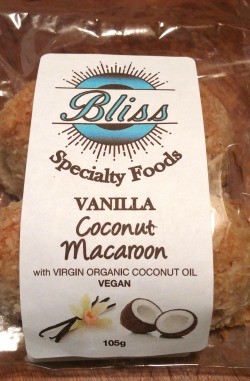 About Our Ingredients 
Some of our favourite ingredients are: almond flour; organic, virgin coconut oil; sunflower and pumpkin seeds; coconut nectar; local honey; coconut; fair trade, dairy free dark chocolate. Our newest product—the Lively Lentil Cookie—will be a nut free treat and Vegan (except for the honey used).
---
We do NOT use :
grains
dairy/casein
soy & corn
gums (xanthum or guar)
eggs
refined sugar
yeast
trans fats
preservatives
"natural flavours"
GMOs
You will not find xanthum gum in our products, as it is a highly processed, usually GM (genetically modified) and derived from corn. It can be quite an irritant to the GI tract and yet most gluten free baked goods contain it.
We soak our pumpkin and sunflower seeds in re-mineralized distilled water before they are slow roasted and ready for the recipe. While this is an extra step, it helps break down the seeds so they are easier to digest, (along with giving them and extra light crunch).
We purchase local ingredients when possible and Direct/Fair Trade when not. Our newest product is possible to make using all locally sourced ingredients from this area of Canada!
Since we are passionate about making treats with healthy ingredients, we do not use additives, chemicals or preservatives that are commonly found in many foods today and almost all of our ingredients are certified organic. (Or we know the farmer).
Many gluten free treats contain fillers, gums and refined sugars, but you will not find any in our products.
We do not follow one diet, but our products lean towards the SCD (Specific Carb Diet).
Expansion Time
Not only are we launching a new product, we are also expanding our distribution further into S/W Ontario. Our products can now be shipped to you from Windsor to Ottawa, overnight delivery. Watch for new retailers coming shortly extending from Windsor to Toronto.
To help us expand we have recently moved in to a new shared commercial kitchen.
New Wholesale Product
The Lively Lentil Cookie
We are ready to start wholesaling a third product: The Lively Lentil Cookie! It is being offered here for sale for the first time.
Made with all organic ingredients, this unique treat is not only a tasty, soft cookie, but is loaded with protein, containing 4.4 g of protein and 196 calories in each 50g cookie.
Made with a red lentil, blonde flax and chick pea flour base, this cookie is a satisfying snack. We add cranberries, sunflower seeds, raw honey and currants along with a touch of apple cider vinegar, Himalayan salt and baking soda.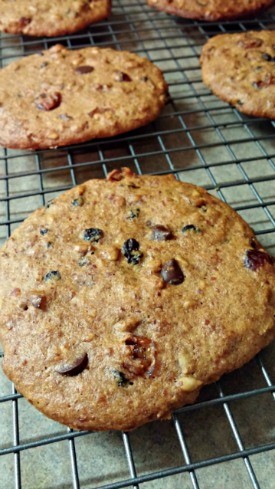 It has been a wish of our to sell a treat made with all local ingredients! Except for the coconut oil, Himalayan salt, and chocolate, this cookie can be made with all Canadian ingredients!
Available in both Original and Dark Chocolate Chip (dairy free, Fair Trade chocolate).
How Bliss Got Started
Beginning with only a few thousand dollars in 2012, we bought a tent, ingredients, rented a commercial kitchen part-time, registered and licensed the business, then got to work testing out recipes at local farmer's markets and events.
In 2014, Bliss started wholesaling the Honey Almond Brunch Bar and the Coconut Macaroon through local independent health food stores, coffee shops and bakeries.
Our Honey Almond Brunch Bar can now be found at over 20 different locations throughout Southwestern Ontario.
Proud to be retailing through local independant businesses:
(a partial list of our retailers include- for a more detailed look visit our blog or website)
Angelos Bakery
Locomotive Espresso Café
The Root Cellar Restaurant
Quarter Master Natural Food Store
Ontario Hall and Saugeen Hall at Western University
Nooners Cafe
The Little Red Roaster Cafe (Covent Garden Market)
On The Move Organics delivery service
Gentle Rain Natural Foods in Stratford
For an up to date list of our retail partners please refer to our website or blog.
Supporting Local

We are making plans to help support our local communities and will keep you posted in updates on what we are up to. This is listed below in our goals and Mission Statement.
It is our desire to work with local farmers and be able to grow our ingredients in the near future. Talks are in progress and we will announce news as it unfolds.
Supporting local independent retailers is also very important to us.
We prefer to sell either direct to the customer or through local independant businesses.
If you would like to see us in a store near you, please ask the manager to carry Bliss products, and send us an email!
We offer in store samplings where we get a chance to meet our customers face to face and share with them what our products are about.
 Our Mission
1) To produce fine quality products made from organic, whole, real foods without grains, dairy, soy, corn, refined sugars, GMOs or preservatives.
2) To support local independent retailers.
3) To advocate for a clean, safe, food supply.
4) To contribute back to our local community by working with initiatives and community organizations.

Goals for Bliss
1) To expand our distribution to 40 retailers within the next 6 months reaching from Windsor to Toronto.
2) To launch online retail sales in June 2016 delivering to Southwestern Ontario (Windsor to Ottawa) through Canada Post overnight delivery.
3) To donate some of our product to local food initiatives and support other community groups.

4) To become part of the NON-GMO project and to possibly get certified organic and gluten free.
5) To hire a couple of team members that could help Bliss expand.
Long Term Goals
To write blog posts including recipes and information about living the grain free lifestyle.
In the next few years to be able to grow our own sunflower seeds locally along with other ingredients through local sustainable farms.

Securing our own kitchen space in the months/years to come. At that time our kitchen too will be open to other small food production businesses.
To help facilitate a cooperative retail space where local sustainable businesses passionate about selling quality products can sell from.
We Take Food Seriously
Many local customers know that we take cross contamination seriously; however, as we expand outside of our local neighbourhood, becoming certified gluten free is important. We eat this way at home for health reasons and understand what it is like trying to find healthy food products free of ingredients we don't eat.
The four founding members of Bliss have over 40 combined years' experience in the service industry and we are enthusiastic about providing healthy and delicious food.
Shari Blanchard, the founder and owner of Bliss has over two decades of experience operating a food service business. Raising children with multiple food sensitivities instilled a drive and passion to provide tasty yet healthy treats.
We are a family run business and now have one new part time staff member along with a few dear friends that support us as needed.
Within the next few month we expect to be hiring 1 or 2 more part time team members to help with everything from food production to deliveries, events and more.
There have been many people who have helped Bliss come this far. Friends, family and customers have provided invaluable assistance in so many ways.
We are in gratitude for their support!
The owner's children, now adults, both have been instrumental in the growing of this business. Jason helped the business launch at the market in 2012 and continues as his health allows. When we were attending markets, Alexis helped with sales and setup. She is also our graphic designer, which includes the responsibilities of designing our labels and other signage while attending university full time.
We have grown this business on a shoe string budget using the boot strap business model method. The business made a modest profit right from the start but it is now time to take this to the next level. A couple of years of sweat equity and investing all we had has helped us build a solid foundation and brand recognition around our city and region.
Our Incentives/Perks
Organic cotton/hemp t-shirts dyed naturally with local blueberries and other natural dyes.
Aprons (locally sewn with organic cotton/hemp) for creating your own bliss in the kitchen.
Products ranging from cases of Brunch Bars, our new Lively Lentil Cookie and even a chance to be on the Official Bliss Taste Testing Team for the next couple of years.
Check out our incentives to the right ===>
For everyone who shares our campaign your name will be entered in our draw to win either a case of Bliss Honey Almond Brunch Bars (4pk: 6 choc + 6 Original) or 8 Lively Lentil Cookies. Delivery included anywhere in Canada or the USA.
Budget  

$2000 – 3000 Ingredients
$3000 Labels, packaging, signage, upgrade website, laptop & laser printer repairs
$500 – 700 Food processor, baking pans, small wares.
Our ongoing sales will be able to provide for some of the costs of our expansion so we have set our crowdfunding goal for $7770. (We like it when the numbers line up).
Generating more capital it will allow us to expand our distribution even more quickly throughtout S/W Ontario and beyond. Possibly even helping us along towards buying a "Bliss Delivery Van".
It is our hope to be able to offer distribution to our retailers throughout S/W Ontario on a bi-weekly basis and to team up with a few other London based production compainies that would like to join distribution forces.
Please contact us if you are interested in distributing your hand made products ranging from gf/dairy free baked goods, CPGs, soaps, creams and other items to other businesses we are retailing with.
Investment Opportunity
We are at the stage of growth that we are looking for investors who are interested in helping Bliss grow and scale. Whether it be through a loan or by selling a percentage of our business, we are willing to sell up to 20% of the business to an investor who understands why we are producing the type of products we are. Our 5-10 year plan is to scale Bliss into a sizeable business and we feel we have created a strong foundation to support this.
Thank you for reading our campaign.
Please share this around.
Wishing you vibrant health
and a bliss-filled day!