iCrowdNewswire - Jul 21, 2016
Midnight Poutine at Burning Man 2016
Bringing you poutine at Black Rock City!
MIDNIGHT POUTINE = Potato + Cheese Curds + Gravy: all this served at Black Rock City !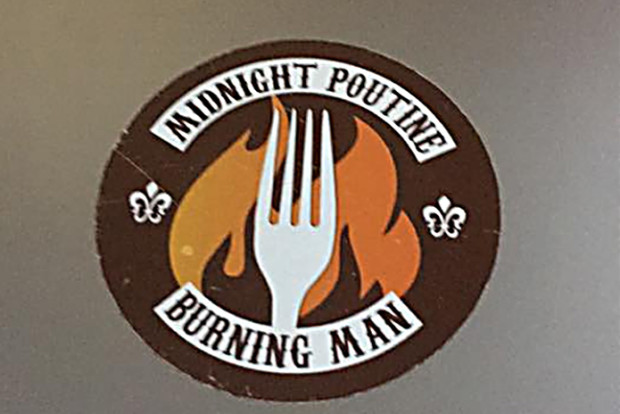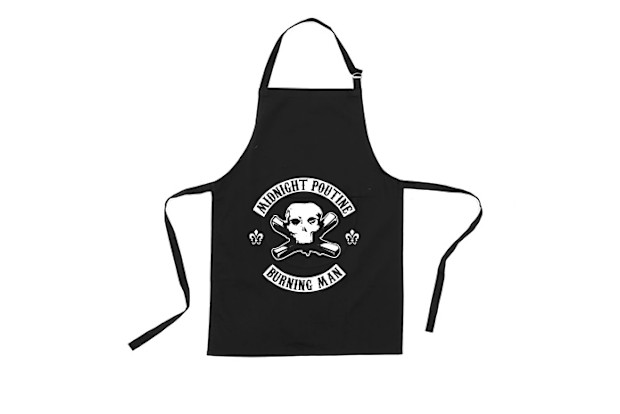 Salut,
(texte en Français plus bas)
We are Midnight Poutine! For those who never heard of us, we're a Burning Man food camp from that french speaking part of Canada called Quebec and since 2009, we've been driving 10 000 km (6 200 miles) to serve poutines to very hungry and eager burners at -surprise- midnight.
But wait what's poutine? It's a traditional Quebecois comfort food usually (but not always) eaten after a night of drinking. It's made from french fries and cheese curds (what is called in Quebecois "cheese droppings " ). The whole thing covered with thick brown sauce from ancient family recipes. Almost magic, no?
Last year, 2000 hungry burners got a taste of Midnight Poutine. It's a party every night with Québecois music, burn barrels, sexy people, line-ups around the block and, of course, poutine! We don't want to leave anybody hungry :)
We need your contributions for :
Cheese curds : Hell yeah, we use real cheese curds! No effin grated cheese at our camp! And it turns out that cheese curds are our biggest expense!!!
The other Ingredients : This include potatoes, gravy, and oil and there's a lot propane to feed our trusty 3 fryers.
And the sexy Logistics : It takes a lot to set up a food camp, make eating areas and decorations, not to mention getting all this stuff to Burning Man from Montreal. 'nuff said.
It cost about 5000$ to serve about 2000 poutines and this excludes our camp's expenses. Most of the financing is done through fun'raisers events and us. So that means ALL the money you contribute goes toward running the poutine kitchen! The more money we get, the more poutines we have the pleasure to serve, it's that simple.
Please help us feed our fellow burners in 2016 by funding the best late-night party food camp on the playa!! Thank you
———————————————————————————————————–
Bonjour à tous,
Nous sommes Midnight Poutine, un camp de Montréal qui depuis 2009 parcourt 10 000 km aller-retour pour se rendre à Burning Man. À tous les soirs à minuit sur la playa, nous offrons de la poutine à nos compatriotes burners.
Qu'est-ce que la poutine? Il s'agit d'un plat typiquement québécois composé de patates frites et de fromage en grain, communément appelé fromage en crotte, le tout nappé d'une sauce dont la recette est un secret familial bien gardé.
L'an passé, nous avons offert 2000 poutines à des burners affamés qui étaient prêt à attendre des heures pour goûter à notre petit goût de maison.
Nous avons besoin de vos contributions pour :
Le fromage en crottes : Eh oui, le fromage est sans contredit notre dépense la plus coûteuse mais sans fromage ça ne serait qu'une frite sauce et on sait bien que c'est plate une frite sauce.
Les autres ingrédients : Cela inclut les patates, la sauce, l'huile et aussi le gaz propane pour alimenter nos trois friteuses adorées.
Ainsi que la logistique : À chaque année, nous devons transporter tout notre matériel en camion à partir de Montréal jusqu'à la playa et les coûts associés à ce transport sont loin d'être négligeables. Soyez certains que tout l'argent ramassé servira uniquement aux besoins de la cuisine de Midnight Poutine.
Il nous en coûte environ 5000$ pour servir 2000 poutines et ceci exclut les dépenses de notre campement. Une bonne partie de notre financement est faite grâce à des évènements locaux en plus de nos propres contributions. Ainsi, TOUTES les sommes que nous collecterons dans cette campagne serviront uniquement à financer la cuisine. Plus nous amasserons d'argent, plus de poutines nous aurons le plaisir de servir sur la playa. C'est aussi simple que ça.

Nous vous remercions de bien vouloir nous aider à répéter l'expérience encore une fois cette année. C'est grâce à vous que Midnight Poutine devient un lieu incontournable pour commencer sa soirée à Burning Man. Un gros merci à tous!