iCrowdNewswire - Jul 19, 2016
Help 'Get Your Life' Get a Season 2
Help fund Season 2 of comedy web series "Get Your Life" a black woman comedian moving from NYC 2 LA!
Get Your Life" needs your support to fund the 2nd season of this phenomenal show about a black woman's experiences moving from NYC to LA to take on Hollywood & all its bs. At a time when the country is finally seeing voices raised for change in diversity, police violence, systemic racism, etc. we need to see and support stories by creatives who work to combat those issues both inside and outside of their creative spaces! Help "Get Your Life" continue to do its part by funding season 2!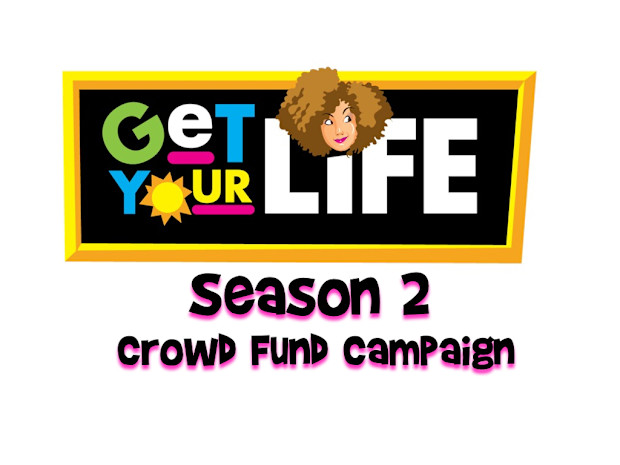 THE SHOW
Get Your Life is an edgy scripted comedy about the very un-scripted life of the comedian/actress, Amanda Seales, and her continuing effort to keep it real and find the funny amidst dating cornballs, Hollywood bs, and being a new New Yorker to Los Angeles. Exploring themes of racism, colorism, sexism plus relationships, friendship and more!
Created by and starring comedian and actress, Amanda Seales, the show seeks to broaden the representation of black women's stories within the comedy canon, while touching on a variety of hot topics, pop-culture references, as well as expanding relevant and cultural conversations around artists/creatives, women, people of color, and more!
Additionally, in just six short episodes, season one of Get Your Life was able to start important conversations around representation in Hollywood while providing a platform for burgeoning and returning talent that is often overlooked in front of and behind the camera.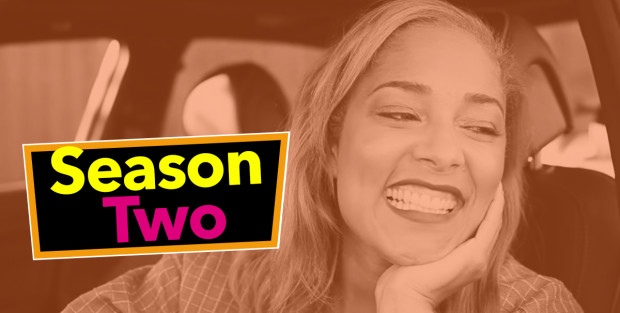 SEASON TWO
After a successful season one of Get Your Life, this season will further explore Amanda's role as a Black woman comedian and actress and the act of pursuing her passion. There will be dramatic ups and comical downs, but all will speak to her unique journey.
In choosing to develop this series independently, Amanda and team decided that it was important to tell stories that are diverse and dynamic and create a platform within the narrow scope of stories being told for women and people of color. This team could very well wait around for a big money deal at a network, but by taking their creativity into their own hands they now have the power to shape the media landscape – and would love your support in changing the narrative!
The fact remains, that in the same society where #BlackLivesMatter, #BlackSTORIESMatter and so do stories written, developed, and created by and for WOMEN. We still need MORE representation and this project is For Us, By Us (fubu baby! Take that, Take that!).
Check out these not-so-fun facts:
This Variety article thoroughly breaks down the statistics of current Show Runner diversity:
http://variety.com/2016/tv/news/diversity-telev…
This 2015 WGA presentation has the breakdown/percentages of writers room diversity: http://www.wga.org/uploadedFiles/who_we_are/tvs…
And remember when Hollywood declared Fall 2015 TV, too black:
http://deadline.com/2015/03/tv-pilots-ethnic-ca…
Here is a somewhat recent article on film stats (#OscarsSoWhite):
http://www.pbs.org/newshour/rundown/30000-holly…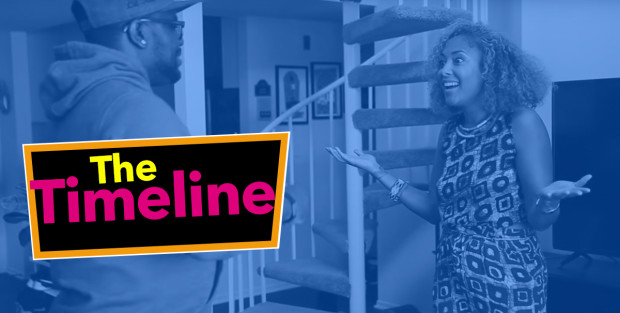 THE TIMELINE
We READY!
We have already begun pre-production and with your support, we will make our goal and begin writing & scripting all episodes early August and filming in Los Angeles mid-September.
We will immediately go into Post Production and be able to complete the season and release it to the world by Fall 2016.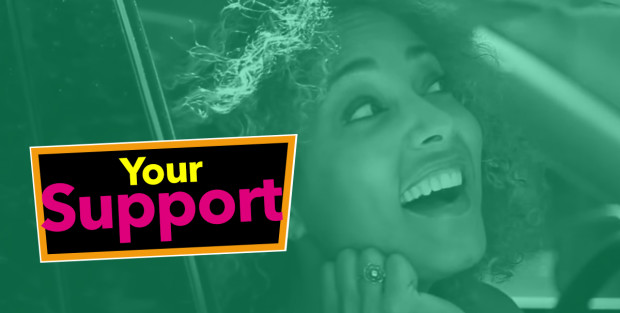 YOUR SUPPORT: WHERE YOUR MONEY GOES
Production. Production. Production.
Your gift will be used towards our costs in the following areas:
Production: production crew, equipment/gear, misc rentals, props/customs, music production, etc.
Post Production: editing, sound mixing, color correction, etc.
Operational: transportation, snacks/crew meals, design/artwork, supplies, printouts, permits, marketing/promo/publicity, etc.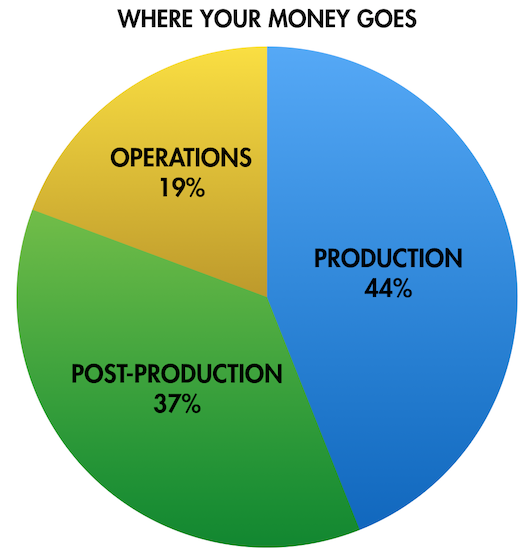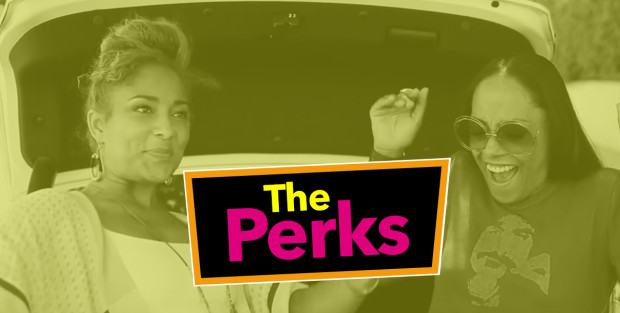 THE PERKS
—————>>>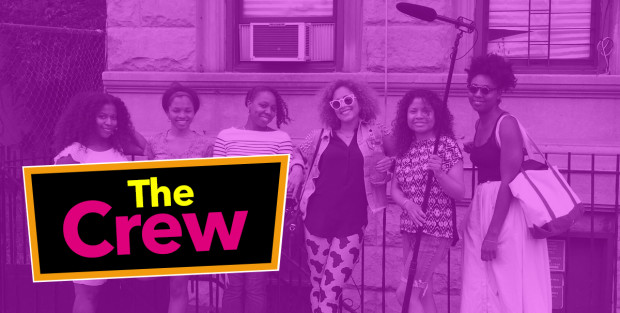 THE CAST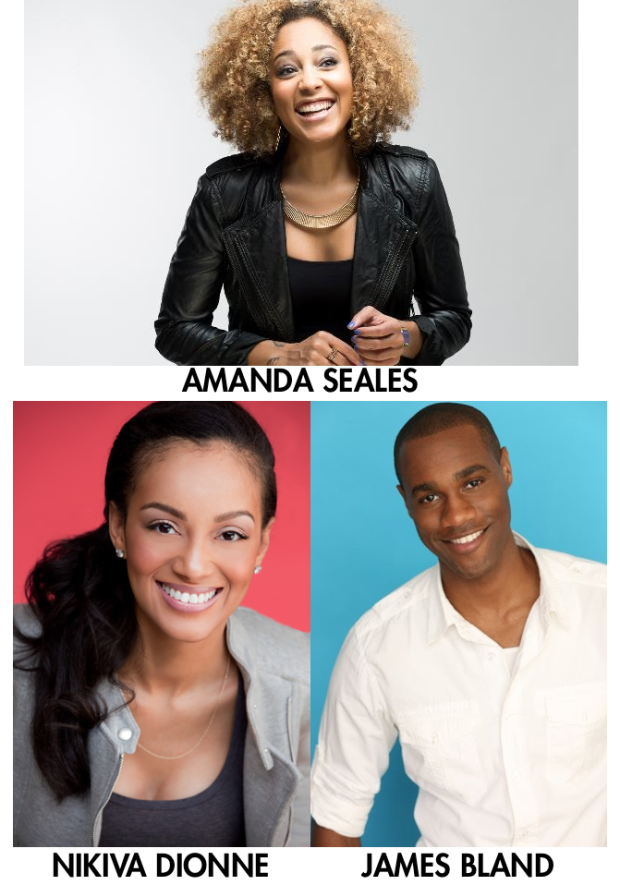 THE CREW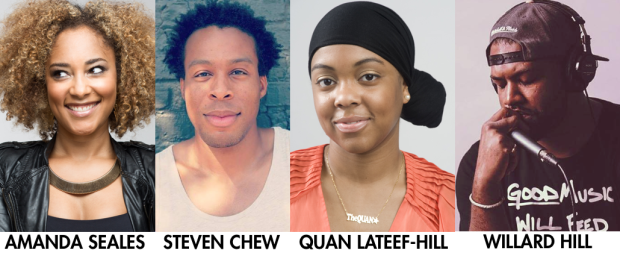 Amanda Seales

Creator/Executive Producer/Writer/Director
Comedian, host, content creator, and more, Amanda Seales doesn't just want to make you laugh, she wants to make change! With an uncanny knack for taking serious topics (racism, rape culture, sexism, police brutality, etc.) and with humor, making them relatable and interesting, she combines intellectual wit, enigmatic silliness and a pop culture obsession to create her unique style of smart funny content for the stage and screen. In other words, she's a witty woman working to upgrade the world. Along with performing stand up across the globe, under her production company, DivaWorks Inc, she has created, written, and hosted award winning web series for major platforms like scripted comedy "Get Your Life" (Issa Rae Presents), the news sketch/commentary show "TIL This Week" (Kollide.TV), "The Spark" (AOL), "Funny Style" (BET.com), "DivaDiva Ya'll" (Karmaloop), and "DivaSpeak TV" (ThisIs50.com), she has teamed with brands like Toyota, Honda, Focus Features, Disney and more to make exclusive content, along with writing, producing, and starring in several critically acclaimed one woman shows (Mo Betta Wu: Jazz from the 36 Chambers, It's Complicated, and Death of the Diva). This funny lady has been invited to guest host on ABC's "The View", hosted the Mashable.com "Mashies" awards, written on Comedy Central's Legends of Chamberlain Heights, and more! She tours colleges lecturing on everything from sexism to black popular culture and alongside pundit Marc Lamont Hill created and hosts the monthly comedy show "Smart Funny and Black" in LA. As a DJ, she spins on tv along with events of all kinds, all over the world, from "Good Morning America" to working with brands like Samsung, McDonalds, and Origins, to name a few. [READ MORE]
Steven Chew
Producer/Writer
Steven Chew is a Los Angeles based writer and television producer. Born and raised in the Southeast section of Washington DC, he began writing poetry and short stories as a child. His immersion into the creative arts continued in high school, and he was accepted into the Visual Performing Arts- Theater program. He performed in several theatrical productions in school and the DC area. After graduating from high school, he received a Bachelors Degree in Communications and Theater from Temple University in Philadelphia; and a Master of Arts in Educational Theater from New York University.
He has also produced and casted on a variety of television shows –reality, live studio, and documentaries with various networks such as MTV, Vh1, BET, HBO, FX, ABC, and Conde Nast Entertainment. These shows include "Da Brick"- an HBO pilot directed by Spike Lee and written by John Ridley; and also the FX comedy show "Totally Biased", executive produced by Chris Rock. He currently works as a Producer at Complex Media in Los Angeles.
Quan Lateef-Hill
Supervising Producer
Quan Lateef-Hill is a Producer and Filmmaker with hands-on experience in Television, Film, Radio, and Event Production. Quan's extensive set of skills includes development, pre & post-production, and knowledge of the overall creative process. She has worked with many national and independent production companies to include Discovery Communications, PBS, Bravo TV, Viacom Networks and others. Some notable projects that were #ProducedByQUAN include: Brooklyn's AFROPUNK Fest, The Blackhouse at Sundance Film Festival, Empower U & Expo Stages at ESSENCE Festival, the 2015 & 2016 BLACK GIRLS ROCK! Awards, comedy web-series GET YOUR LIFE (created by Amanda Seales and produced through the Issa Rae Youtube channel), Refinery29 Women's History Month series HAIR TALES, that premiered internationally at AFROPUNK Paris 2016, and the traveling conversation series MAD FREE: Liberating Conversations About Image, Beauty & Power – both created by Michaela angela Davis. Quan is also co-owner of Avenue.Pink, an online network for progressive Young Professionals and the Project Director for the volunteer run organization FOR GOODNESS SAKE.
Willard Hill
Music Supervisor/Audio Engineer
Willard Hill is a rapper, singer, and musician known to blend Hip Hop, Jazz, Funk, Latin, Soul, and whatever moves his spirit into his own unique sound. Growing up in New Orleans, Louisiana provided him with an opportunity to sample the musical gumbo that the city has always been known to serve. Being no stranger to the eclectic, his travels and love of cultural immersion would help him to add to that flavor and develop his style—New Orleans Hip Hop/Soul. He is able to paint cinematic landscapes with his lyricism, storytelling, and production. With a laid back approach he draws you into vivid scenes that are meant to inspire, give insight, and immerse the listener in his world—a world that, right or wrong, offers a deeper understanding of humanity, urban life, and everyday people.
When Willard isn't working on new music, he is offering up his talents as both a Music Composer and Music Supervisor for various independent projects. While studying Music at Howard University he began to work at WHUR and WHBC radio stations where he learned audio production. He would later work at Clear Channel, Viacom Networks, as well as various studios around New York City as a Mix Engineer and Sound Designer part-time. Eventually, his music and television backgrounds combined and he began to compose music for films and short form web and Television projects.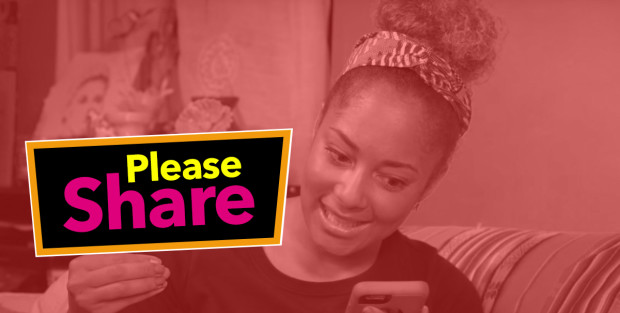 PLEASE SHARE — SPREAD THE WORD
We (the people) love to complain about bad TV or when some program misses the mark – here's your chance to be part of the solution. #DontTALKaboutitBEaboutit
Give what you can, and tell a friend!
Other Ways You Can Help:
If you cannot give $$$ to this cause… here are some other ways you can help:
USE your INFLUENCE: Help us get the word out and make some noise about our campaign and the work we are doing.
1) Follow us on all social media.
2) Tweet, Post, Message a friend about this great show and how they can help!
Sample Instagram + Twitter Msgs:
They need our help to create a 2nd season #GetYourLifeSeries – Donate now: [link]
I just Got My Life by donating to content I believe in. [link] #GetYourLifeSeries
Sample Facebook Msg:
Join me in supporting the hilarious series coming back for a season two! #GetYourLifeSeries – Donate now: [link]