iCrowdNewswire - Jul 14, 2016
GOT FRAMED needs a ride HOME!
Got Framed is a playful and highly interactive art installation…and wants to go HOME again. )'(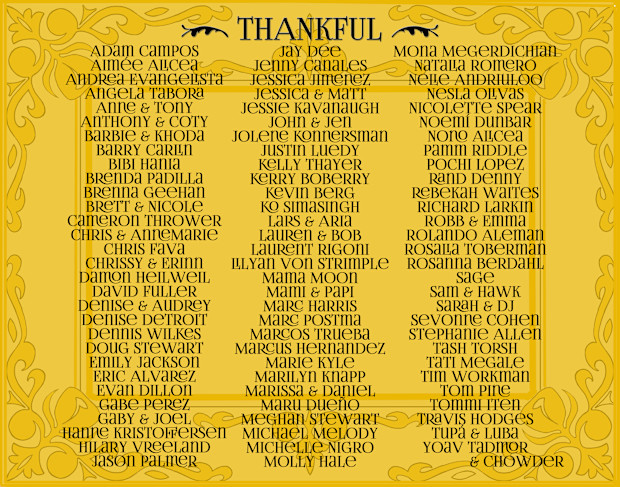 GOT FRAMED is honored to be invited back again to this year's Burning Man. We are in need of your help with the cost a 16′ truck rental plus gas and millage.
OUR Story
Hello Everyone! GOT FRAMED is an exciting and playful art installation that debuted at Burning Man 2015 with phenomenal participant interaction! Imagine riding your bike and encountering a 12ft tall gold picture frame for people to dress up with their friends and play inside while someone captures the moment from outside. Swing and hang from the monkey bars across the top, climb up the side ladders and jump into the center! Snap a pic from outside and the moment lives as a souvenir forever. The highly interactive design promotes community participation, encouraging PEOPLE to BE THE ART. Inspired by the artist's Abuela ROSAmelia, whose 91 years have been spent living in the moment, Got Framed invites you to do the same! To say out loud, "I AM A MASTERPIECE!"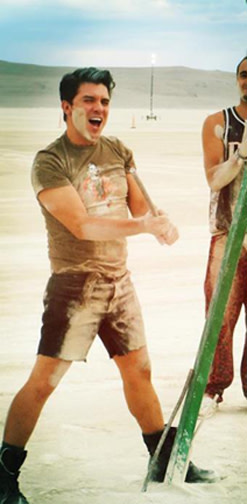 El NiNO's first magical Burn (2011)
El NiNO was born and raised in Puerto Rico. He joined an exchange program during his sophomore year and transferred to IPFW in IN where he finished his B.A. in Graphic Design, with a minor in Performing Arts. After graduation he then moved to LA. In the last 10 years, he's been working as a Production Designer and Art Director for events, stage, film and TV. Including NBC's reality show American Dream Builders, installing Pae White's "Woven Walk" at LAX International Airport. Manufacturing "Cactus" by Christian Moeller for the San Antonio Convention Center, TX. And most recently "Wild Art" at the LA Zoo for the non-profit organization RuckusRoots. He since had an awakening to switch his path and pursue his talents as an artist again. It started with painting a nursery mural as a gift to friends. After that, he created several other murals. El NiNO found himself feeling a different satisfaction for big canvases and enjoys the freedom to imagine on a bigger scale. In 2015, he designed and brought "Got Framed" to Black Rock City receiving Ty Eckley's award for one of the best and brightest art pieces at the event and lots of wonderful press.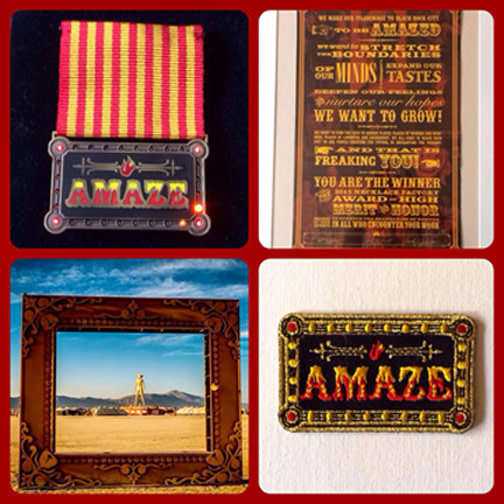 Ty Eckley's Award – Best & Brightest Art Pieces at BM 2015
We Need YOUR HELP With TRANSPORTATION
We are honored to be invited back again to this year's Burning Man. Your funding will help us with a 16′ truck rental, gas and millage. Truck rentals are very expensive and charge by each mile driven. A round trip to Gerlach, Nevada from Los Angeles is an estimate of 1100 miles. This is the exact reasoning for our campaign this year.
OUR PERKS
We have partnered up with some wonderfully talented artist creating great perks for your enjoyment and some unique Got Framed memorabilia.
Burner owned business: Boonzy Arts Candles: Soy candles, hand-poured in Los Angeles. Owner, Lauren Rock, is preparing a very special scent just for Got Framed's enthusiastic. With your donation you will receive two (2) 4 oz. candles with magical "Playa Rose" scent. Mmmmmm.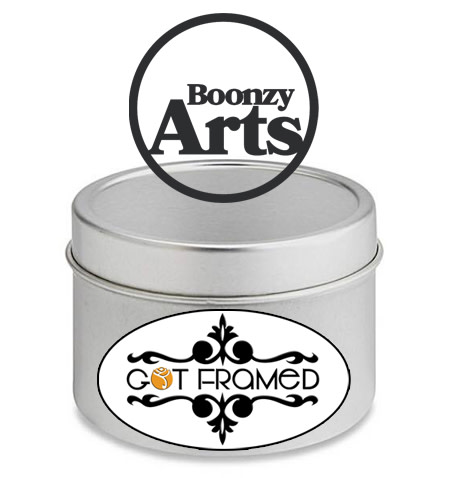 We also have our talented jeweler and fellow burner, Jessie Kavanaugh. Her gorgeous Kava Luna Handmade line will be creating a one of a kind jewelry piece just for YOU. A necklace with a small playa filled vile so your always close to home. Also for very generous donations a special Rose Quartz piece will be created just for you.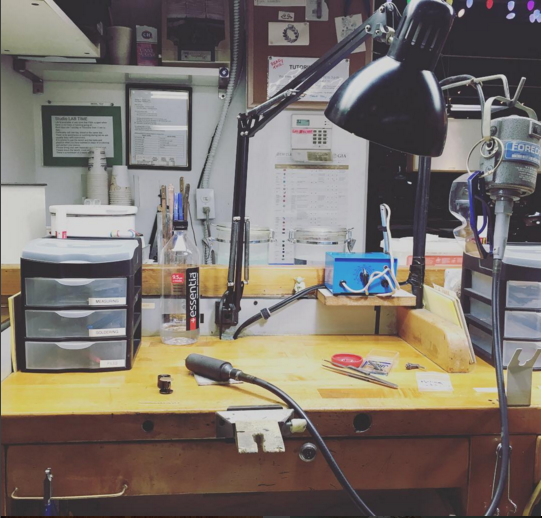 In addition, we would also like to share with our contributors one(1) hand painted wooden "Gold Rose" cut out. A very integrate part of Got Framed's design. Your very own Burning Man 2015 Got Framed's souvenir.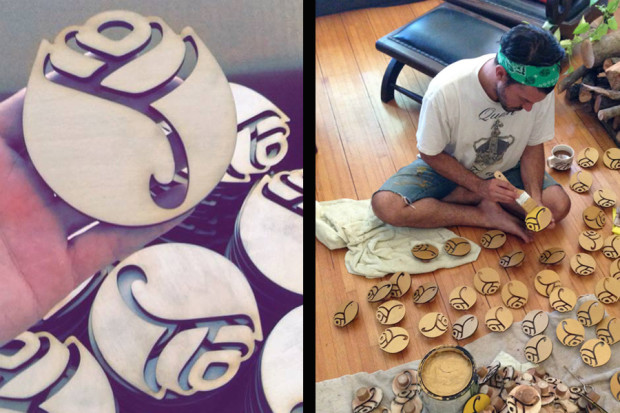 OUR Precious Impact: JOY
GOT FRAMED's first year on the playa was a humbling success, with hundreds of pictures of participants enjoying it and expressing there loving memories.
Check out our Instagram account: @got_framed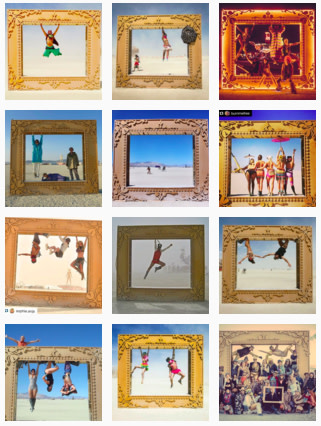 After last year's success, it's been showcased in Huntington Beach & at the IgNight Fire Flow Conference in Joshua Tree.
Your valuable support towards bringing GOT FRAMED back to Burning Man will help us with our goal to bring more smiles, joy, laughter and memorable experiences to the community we love so much.
Any extra funds made from this years transportation campaign will be used to take care of meals and lodging for Our Fabulous Got Framed crew…
AND we are delighted to introduce our
NEW ART PROJECT for BURNING MAN 2017
-MÚCARO-
an art installation designed by El NiNO.
Múcaro is a 21' wooden owl with large, powerful telescopic eyes, a wise and wondrous appearance, and a head that turns 360! At night, the eyes become beams of light, strong enough to spot any art car in the distance.
The exterior will be made of wood; some new, but most will be reclaimed in overlapping pieces to create a "feather" look. Size is 12'w x 21'h; body height of 13.5', head height of 7.5'. The interior will be made of strong, reinforced wood so participants can climb from the inside up to the top where you can then begin turning the owls head.
Please "like" our new FB page to updates about the incredible journey to Burning Man 2017.
https://www.facebook.com/mucaroartinstallation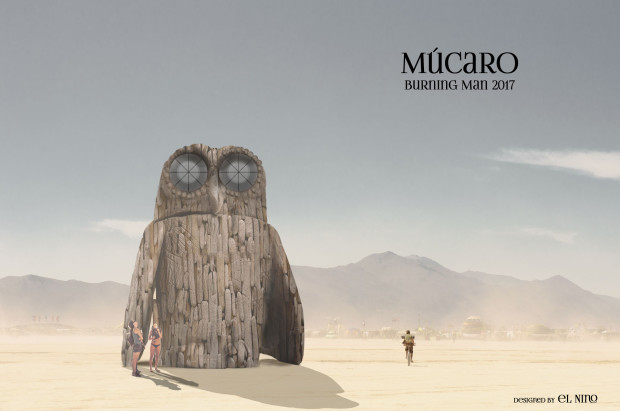 OUR 2016 Fabulous Crew
In 2015, we had a fabulous crew that made Got Framed possible. We are eternally grateful and they will certainly be missed. This year, we are going with a new fabulous crew eager and ready to build Got Framed again.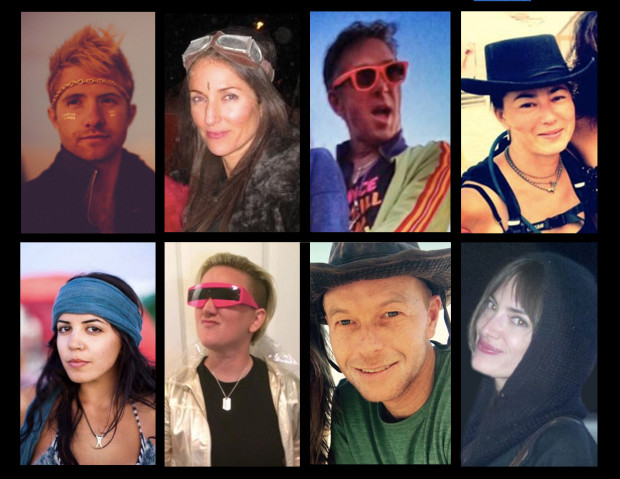 Got Framed's Fabulous 2016 Crew
Artist/Project Lead: El NiNO
Lead Builder: Evan Dillon
Project Manager: Sage Ward
Crew Coordinator: Nina Kawasaki
Camp Coordinator: Jessie Kavanaugh
Builders: Errol Navickas, Natalie Yallouz
Other Ways You Can Help
PLEASE SHARE our story. Also please let us know if you will like to stop by any of our build days and/or loading and unloading dates. We will be very happy to spend the day with as much laughter as possible.
We are grateful!
GOT FRAMED's Fabulous 2016 Crew!