iCrowdNewswire - Jul 12, 2016
Tree of Life Cafe & Bakery:Social Entrepreneurship
Rebuilding lives, revitalizing a downtown, restoring community, and connecting people.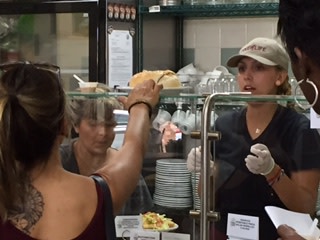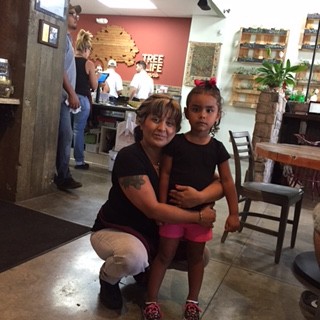 Tree of Life Cafe & Bakery
Tree of Life was planted in Downtown Fresno, California, in March of 2016, to provide jobs for men and women who have major barriers to employment. They have completed drug and alcohol rehabilitation programs in Fresno County, but many have criminal backgrounds that make job searching very difficult. We (Steve & Carolyn) wanted to create a place where people are motivated to work hard, hang onto positive changes in their lives, and become a beacon of hope to others in the community! You can help fund these jobs while we work hard to establish a great restaurant in downtown Fresno!
We Want to Help You Help Us
Here's where you come in:
Your contributions will directly reward men and women for good behavior. As they leave destructive lifestyles behind, they set a new and better example for their children and for society. You can help make this happen!
Because you are part of a great social enterprise, we want you to be reminded of your generous spirit and caring heart every day! For those who contribute $25 or more, we will send you this beautiful magnet:

For those who contribute $100 or more, you will receive this handsome mug:

For our partners of $250 or more, you will be able to wear this great hat:
For a partnership of $500 or more, you receive this Tree of Life Company apron:

Our partners who give $1,000 or more will receive this reusable canvas shopping tote with the recipe for our signature Chinese Chicken Salad:
This is a win-win proposition. The jobs you help fund will become an example for cities everywhere, inspiring men and women to pursue worthwhile goals and work hard to get there! All of your donations will be used to fund these social enterprise jobs.
The Rewards of Hard Work
Tree of Life has already built a name for itself with delicious farm-to-table cuisine and excellent customer service. Our staff has built a loyal customer base through hard work, creativity and a caring attitude. Tree of Life staff members are seeing their hard work and dedication paying off as customers increase daily. Our staff is experiencing the rewards of team work and sweat equity!
For some employees, this job is the first legal source of income they have had in years. A paycheck that can be handed over-the-counter, not under-the-table, builds self-respect and strong communities.
A "Hand Up" Not A "Hand Out"
By creating jobs for men and women who formerly relied on government assistance, Tree of Life is restoring a sense of dignity and humanity to men and women whose lives had been stripped of dignity. Tree of Life chefs and servers are creating joy and good memories for customers every day as they serve the best home-cooked food in town! Our staff love their jobs and want to come to work because they participate in making decisions and setting policies at Tree of Life. Our staff members listen to our customers and the owners listen to our staff members. All opinions matter at Tree of Life!
By working as a team, our staff is reclaiming the human dignity lost to addiction and poverty and the hopelessness those evils breed. Because we are located in downtown, near the Fresno County Courthouse, our staff members are finding themselves cooking for and serving the very lawyers and judges who heard their criminal cases!
How Can You Help?
Donating money is only one way to help. If you need your paycheck for something like rent or groceries, we understand! But, you can help get our story out to people you know. Share our story with your friends on social media. Invite them to be part of this great social enterprise!
Get the word out and make some noise about this Crowdfunding Campaign.
To make it simple, use the Indiegogo share tools.
And that's all there is to it.
Here are some links to stories about us in the news:
http://www.fresnobee.com/living/food-drink/article68345967.html
http://kingsriverlife.com/01/23/a-tree-of-life-…
http://kingsriverlife.com/04/09/tree-of-life-gr..