iCrowdNewswire - Jul 9, 2016
Wood Green Lunch Garden!
A public garden space for people who work in or visit Wood Green (a change from fast food outlets!) in the yard area on Station Road. With a small herb garden and some seating for summer lunch breaks.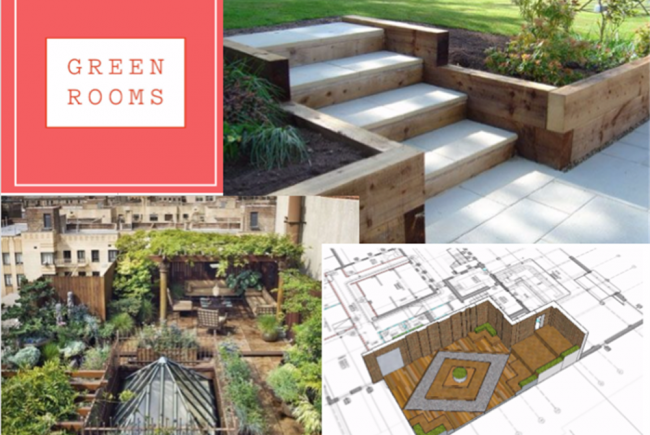 Next to the Green Rooms Hotel (on Station Road in Wood Green – formerly the North Met Power Company's offices) there is an adjoining yard space that the hotel were going to use as a car park but now aren't. Wood Green doesn't have any communal green spaces, somewhere to sit and eat your sandwiches if you don't have time to walk to Ally Pally or down to Turnpike Lane. It's just fast food, hot indoor spaces, concrete plazas and traffic-packed streets! I am the manager of Green Rooms, and we would love to transform the yard into a garden that everyone in the area can use. As a non-profit-hotel, our funds go into the running of the hotel, and so we are looking for some funding to help us create this for everybody. The garden space would be open dawn-until-dusk every day with some features and tables and seating too. People can chat to hotel guests – the hotel is specifically for international artists – and the garden will help build Green Rooms hotel further into the neighborhood.
What we'll deliver:
Turf the existing yard completely and create a public garden
Add seating, tables, some decking and some artistic features
Green houses and growing space for a new gardeners club
Why it's a great idea:
Because Wood Green, despite being called Wood Green, doesn't have a lawn anywhere in sight within a ten-fifteen minute walk from the station! Because the existing yard is ugly and run down and a new garden space will give a fresh injection of cheer and calm to the area. Because we want artists visiting the area, staying in the new international Green Rooms Hotel, to mingle with locals and share ideas and projects. Because we want local children living on the surrounding estates to have a space to grow their own vegetables and flowers if they are interested in gardening. Because there's currently nowhere nice just to sit for a few minutes on your lunch break and have a sandwich, unless you're good at balancing on concrete bollards! Or those giant brass acorns (!- You have to see it to believe it – !) Because the garden will set the tone for this side of Station Road which is a bit unloved. Because Green Rooms Hotel has pledged to help maintain the garden.
Steps to get it done:
Appointing a head gardener and team roles
Finalising the layout plans
Buying materials
Turfing and construction of decking and seating areas
Installing the greenhouse and vegatable patch
Summer opening of the Wood Green Lunch Garden!
Green Rooms Hotel itself opens in May. Do come and have a look around. The not-for-profit hotel starts at just £18 per night. There is a gallery a restaurant – ran by local Colombian chef Esteban!