iCrowdNewswire - Jul 7, 2016
Project JUST: Let's Change The Way We Shop
A movement that empowers you with information + tools to shop sustainably and vote with your wallet
• • •
Project JUST is an online platform that reviews brands for their supply chain ethics and sustainability, and publishes shopping guides of the best brands under its JUST APPROVED™ seal.
We're raising $30,000 over 30 days to add 100 additional brands to our directory of 75 and release 12 more JUST APPROVED™ guides.
• • •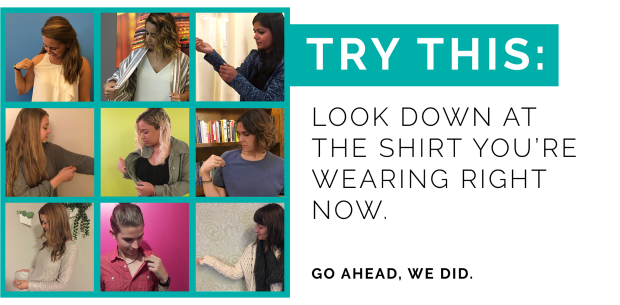 Can you tell me if it was made safely, and by workers who were paid fairly? And that its production doesn't harm the environment?
We really have no idea.
Now, think about all of the shirts you have…the socks…the pants…the coats.
Scary, isn't it?





While more and more socially conscious and sustainable alternatives are becoming available, these brands are difficult to find and it's hard todiscern between the good and the bad.
PLAIN BLACK T-SHIRT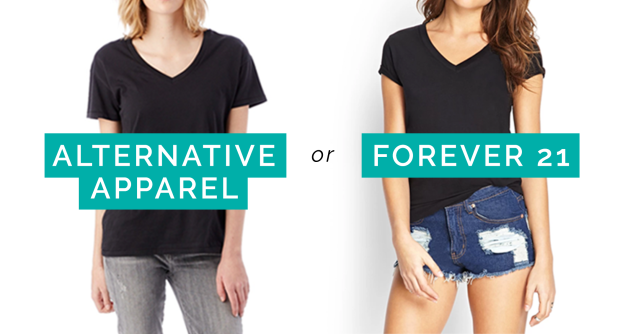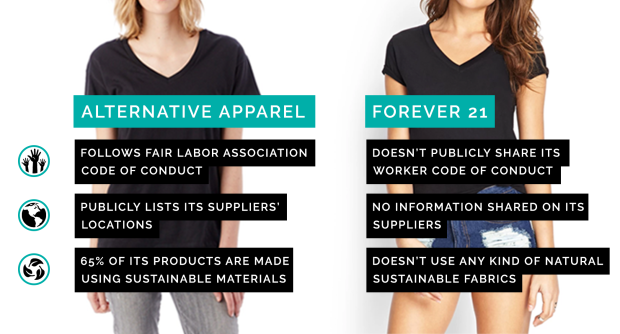 want more info?
check out the Alternative Apparel and Forever 21 brand pages on Project JUST
Many brands think shoppers don't care where their clothing comes from.
But we know you do.
We want to empower you with information to make better choices about your clothing purchases.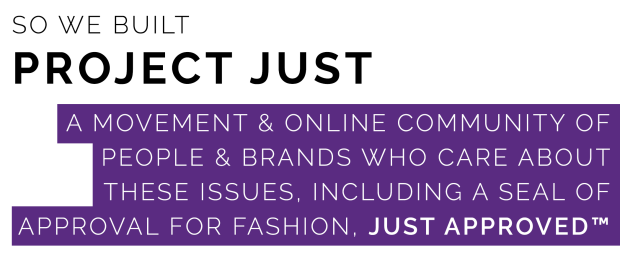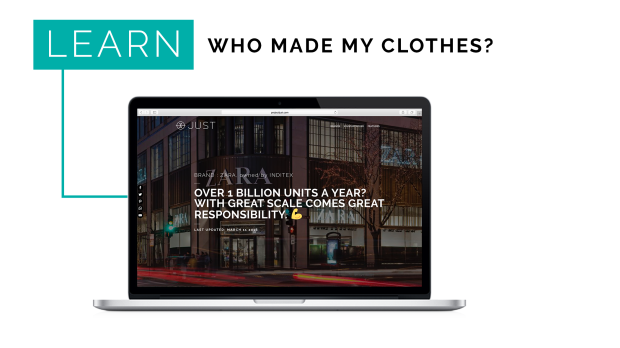 Use the JUST directory to understand how, where and by whom your clothing was made. Search a brand and get specific information on ethical, social, and environmental practices. You can research brands like H&M, Forever 21 and Gap, as well as brands like Eileen Fisher, Reformation, Patagonia and more.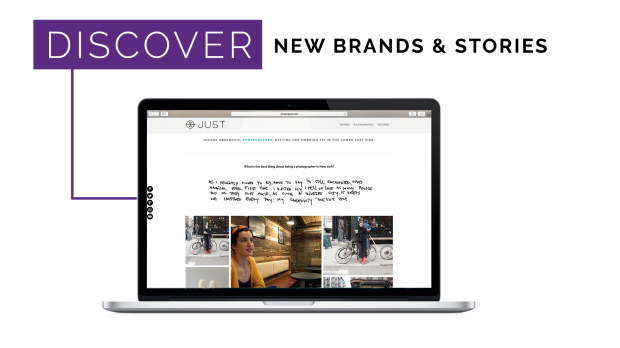 Our digital content features include trend profiles and neighborhood guides to inspire you, along with tips and tricks to make sure your interaction with fashion makes the impact you want it to.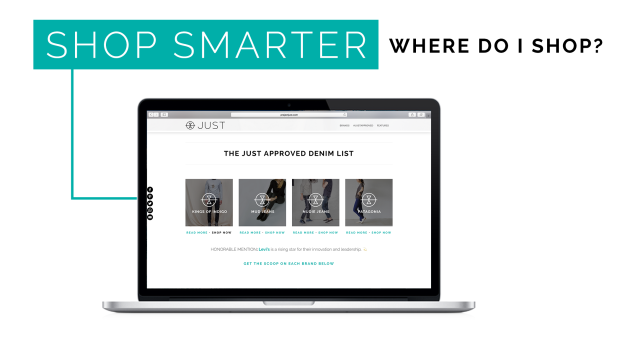 JUST APPROVED™ answers the question "Where do I shop". It's our recently launched seal of approval, so you know that the clothes you buy reflect who you are. It's given to brands based on factors of sustainability, ethics, quality and style.
So that our research and work can remain objective and credible, we're an independent non-profit organization relying on your support to help us continue to grow. Your donation is being made to Project JUST, a Single Entity Fund of Tides Foundation. Your receipt will say, "You have donated $XX USD to Tides Center."

Since DECEMBER 2015:

We want to do more, but we need you!


CONTRIBUTE!!!
so we can:

We want to grow our research team so we can study more brands and do it more efficiently, effectively and in-depth.

We started with denim and now we want to add a new category every month!

Spread the seal of approval to more brands and retailers so you can shop with confidence and ease.
BONUS:
If we hit our goals, we're going to celebrate by giving you additional awesomeness:

Unlock our exclusive research video on H&M + Primark's page on Project JUST.

Unlock five city shopping guides of the best ethical and vintage shops around.

We'll host an online and offline pop-up shop featuring our JUST APPROVED™ brands.
Visit our FAQs below to see a more detailed explanation of costs and how else you can support our work!


CLICK HERE for access to all our Press articles.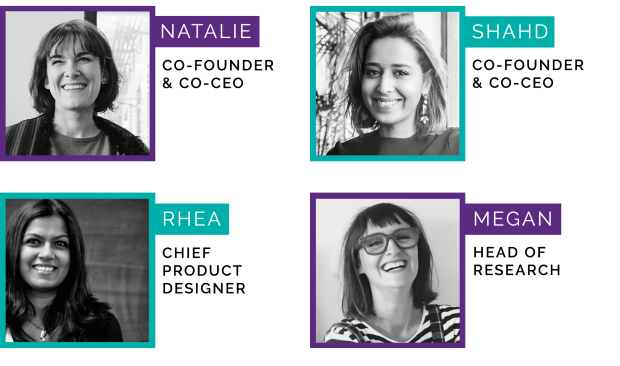 Scroll down to the FAQs for more info / fun facts about our team.


Special thanks to Andrew Morgan and the The True Cost team for generously sharing their footage with us, and to Saimon Kos at Hardpin Media, for filming and producing our campaign video.
VIDEO CREDITS:
Media: (photo and video footage)
Adam Matthews, The environmental crisis in your closet, Newsweek, 8/13/2015 | Photo: HK Rajasekar, India Today, Getty
Marc Bain, Jenni Avins, The thing that makes Bangladesh's garment industry such a huge success also makes it deadly, Quartz, 04/24/2015 | Photo: Andrew Biraj, Reuters
Patrick Kingsley, From war to sweatshop for Syria's child refugees, The Guardian, 05/06/2016 | Photo: Ahmed Deeb
Laura Pitel, Syrian refugee children found working in Next and H&M factories, 01/31/206
Todd Shapera, Todd Shapera Photography
Andrew Morgan,The True Cost