iCrowdNewswire - Jul 7, 2016
Derrick – In Residence – The Black Queer Diaspora
Hi! I'm Derrick. I'm an artist. Please support me as I gear up for Fire Island Artist Residency.
Hi! I'm Derrick. I'm an artist raising money for his future: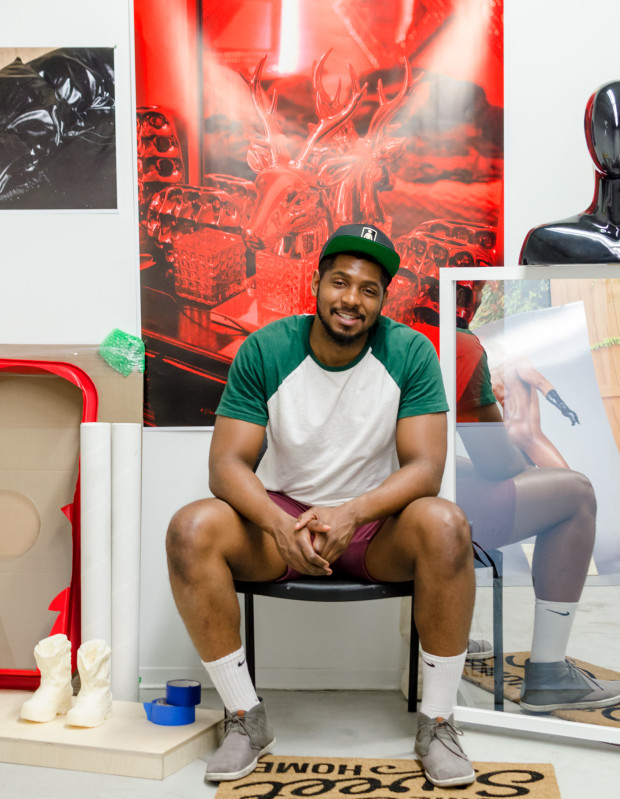 (1) A camera with a large digital censor to make large photographic based artwork
(2) travel expenses to Long Island to attend, perform, photograph and install artwork and sculpture @ the Fire Island Artist Residency (FIAR) in Mid-July
(3) to work in collaboration with a large format printer, in order to print, mount and frame photographic work conceived at the FIAR, for exhibitions at the Center on Halsted in August & The ACRE Residency exhibition in September.
(4) and a studio space to realize ambitious projects to be exhibited nationally & internationally, that are currently beyond the means of an emerging artist.
As a current Chicago resident, my artwork: photography, performance, social practice, sculpture and installation, most often deals with my engagement with my surroundings. The forms of activism ingrained in the political landscape of Chicago, the city I call home, are not only those centered on civil rights seeking justice for people marginalized because of the color of their skin, but also robust action on behalf of LGBTQ rights, as well as the rights to one's own body and sexual freedom. It is within this politically minded culture that my artistic practice has developed over the past 3 years. And yet, even within these margins there exists prejudices suggesting who and what should be considered desirable, which has lead to even further marginalization of those people deemed non-normative. As an African American person who identifies as Queer, my personal investigations through art making are situated at the intersection of sexuality and race, intends to bring greater awareness & visibility to those facing stereotyping & prejudices.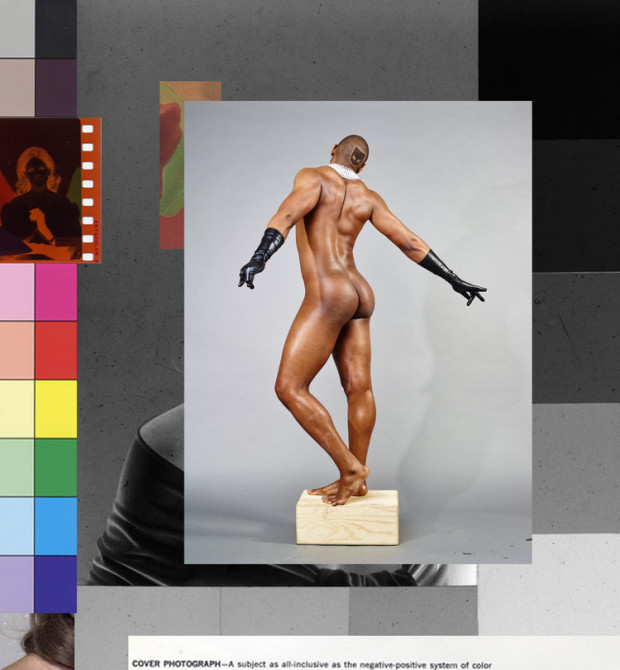 (Above) From the Series: A Tale of Three Women, Cover Photograph- Additional subject as all inclusive as the negative – positive system of color (2015)
As a maker, I often draw from personal history, and examine the locations of homoerotic activity, racialized violence and their relations to the mainstream ideals of masculinity circulating in American visual culture. I engage with people on a daily basis, activating dialogue about gender identity, and race relations, suggesting to them, that their identities are not fixed and instead, constructed through their navigation of preconceived ideals. By doing so my intent is to gain insight into this exclusionary structure, understand better how it functions and further destabilize these fixed notions through my multimedia approach to art making.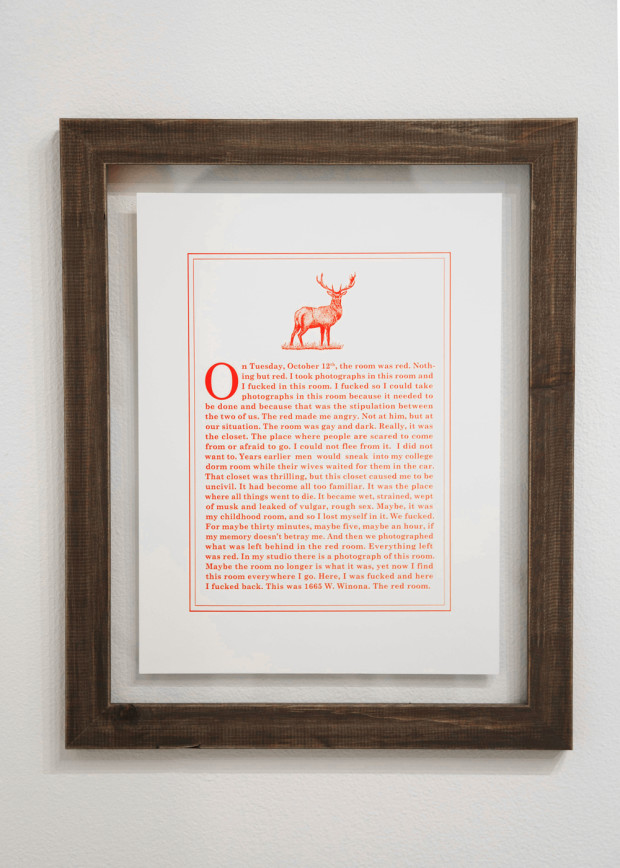 (Above)¨On Tuesday, October 12th, the room was red" (2016), Letterpress mounted between glass with wooden frame (12" x 15")
My belief that the process of making art should possess social function has resulted in exhibitions and projects that challenges the audiences to considerwhere they place themselves in relation to manifestations of ideologies of race, of normative masculinity, and of sexuality. Doing so is my passion, and I have been extremely blessed that people are interested in supporting my mission and goals thus far.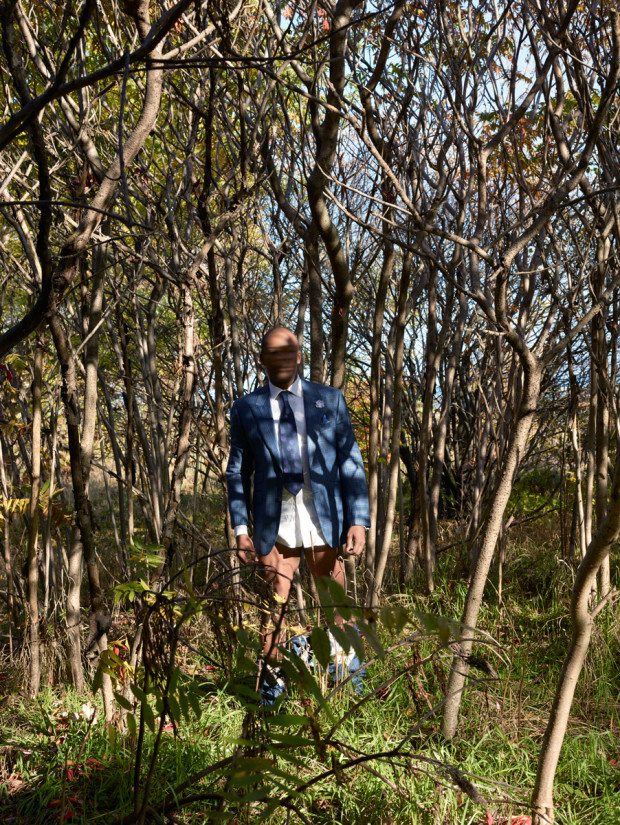 (Above) From the series, The Whitewash Project, Marcus, known as a "philanthropist" – Courted in a Wrigleyville bar while intoxicated. (27:32 of courtmenship) (2014), Pigment Print, 38" x 52"

It had always been a dream of mine to study at the School of the Art Institute of Chicago (SAIC), and at the time, I knew I would have to forego the financial stability I had achieved while living in Boston-leaving behind an organization (TERC) that inspired me on a daily basis. I did so, with their support of education, and wish that Inever stop following my dreams.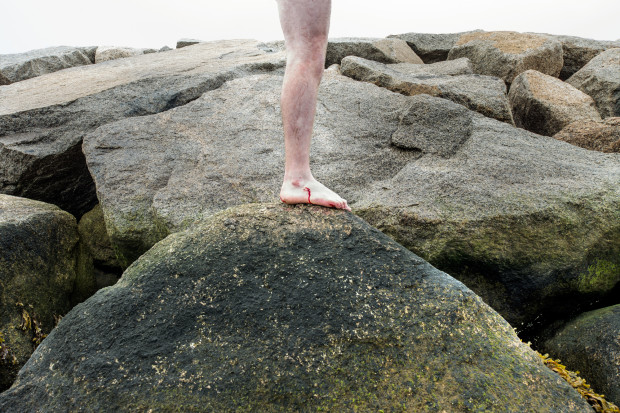 (Above) From the Series, A Wild: "Only Because You Let Me" (2013-2014), Archival Inkjet Print, 24″ x 36″
I am proud to say that as of May 2016, I have completed my MFA at the School of the Art institute of Chicago. While at SAIC, I worked exclusively with the amazing equipment and topnotch facilities that were available to me. Now that I have graduated, I am working to get the minimum parts in place to be able to produce my work: camera, access to printing, funds to acquire specific objects for installations and space. I hope that, the funds raised here will help me situate and further prepare for more amazing opportunities I have coming up for my future:
My First International exhibition: A Group Show @ Xpace Cultural Centre, a membership driven artist-run centre supported by the OCAD Student Union and dedicated to providing emerging and student artists and designers with the opportunity to showcase their work in a professional setting in Toronto, ON, from June 24th – August 6th
The Fire Island Residency(July 23rd- August 18th), the first residency in the United States exclusively for artists identifying as lesbian, gay, bisexual, transgender or queer. Located in the secluded community of Cherry Grove, NY, an historic LGBTQ settlement of Fire Island, five emerging artists share a live/work space for a four-week program marked by intimate studio visits with, and public lectures by, renowned leaders in contemporary art and curation.
A Solo exhibition @ the Center on Halsted in Chicago (Opens August 19th) The Center on Halsted is the Midwest's most comprehensive community center dedicated to advancing community and securing the health and well-being of the Lesbian, Gay, Bisexual, Transgender and Queer (LGBTQ) people of Chicagoland. More than 1,000 community members visit the Center every day, located in the heart of Chicago's Lakeview Neighborhood.
The ACRE Residency exhibition (Opening in September), an artist-run non-profit based in Chicago devoted to employing various systems of support for emerging artists and to creating a generative community of cultural producers. ACRE investigates and institutes models designed to help artists develop, present, and discuss their practices by providing forums for idea exchange, interdisciplinary collaboration, and experimental projects.
*** and a host of other opportunities I have currently applied for and haven't quite heard back from (I will update this page as I get more news)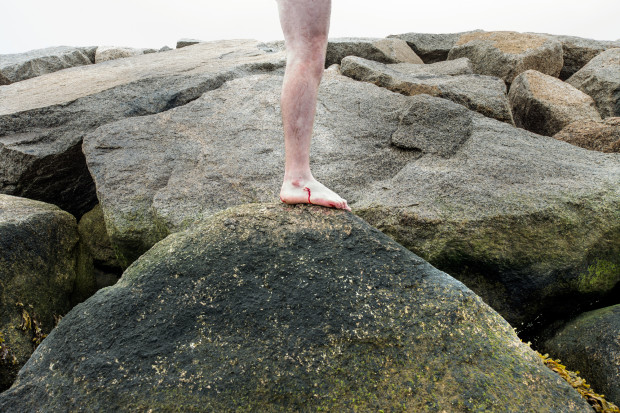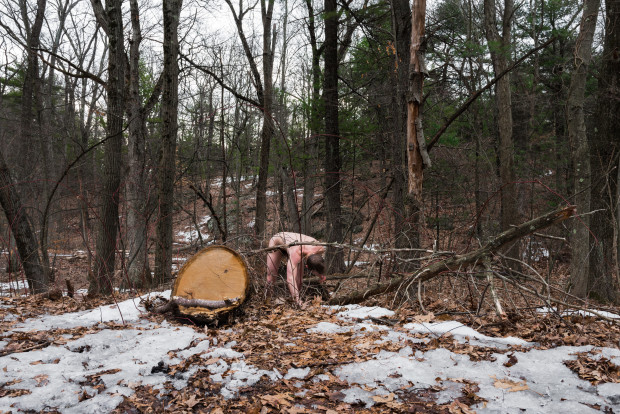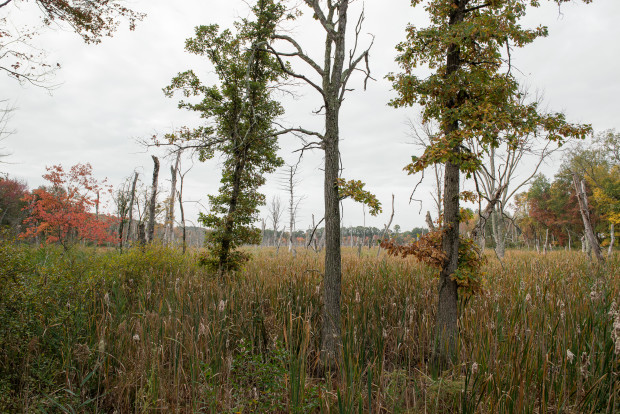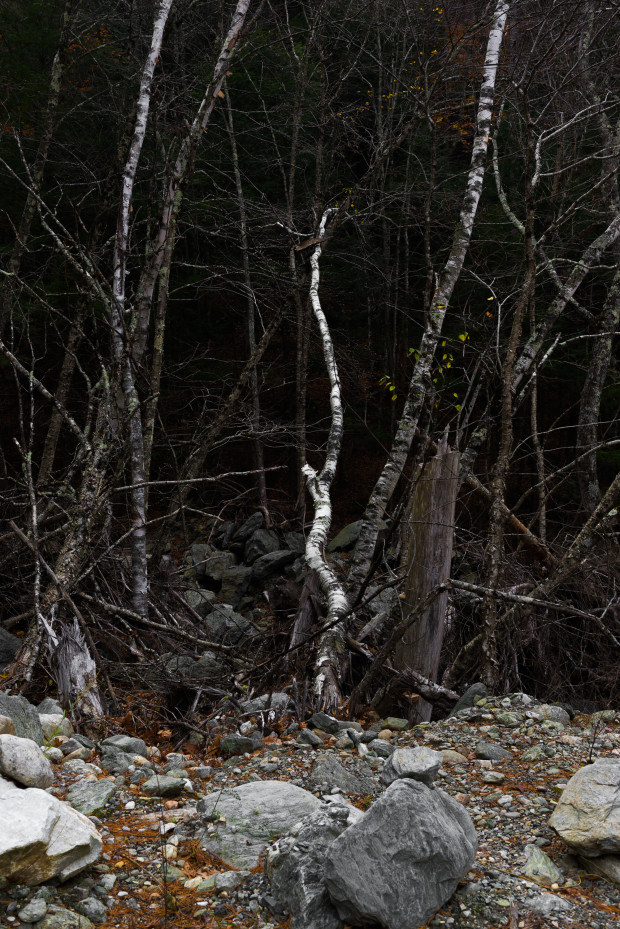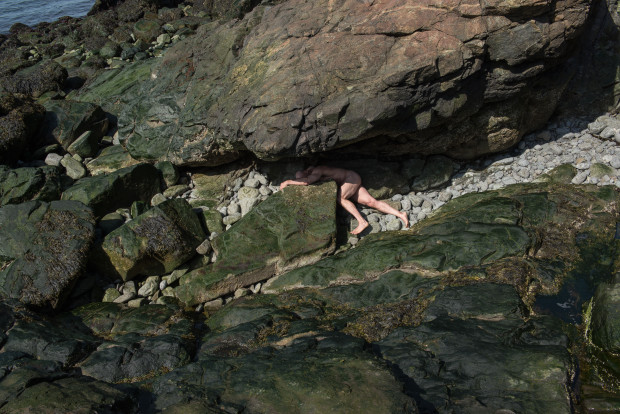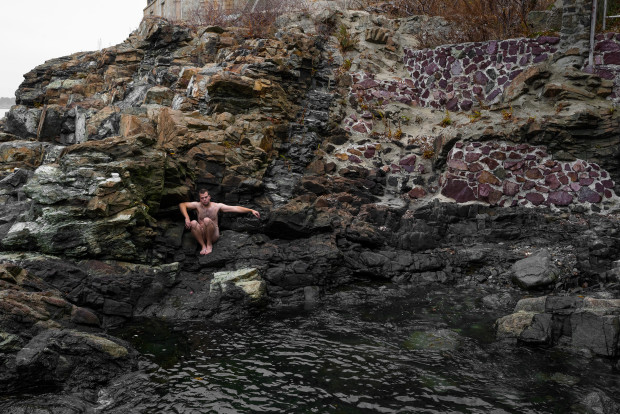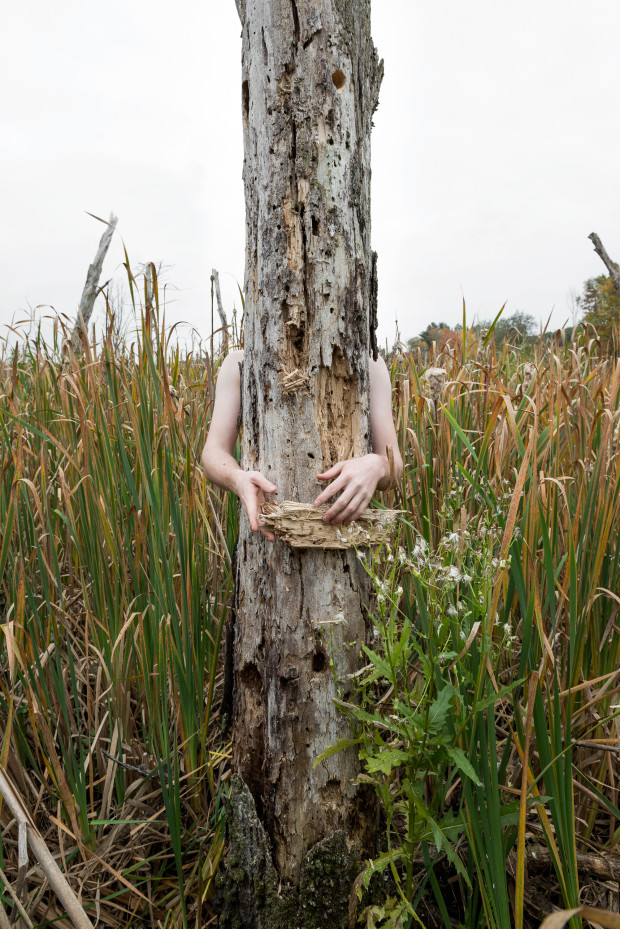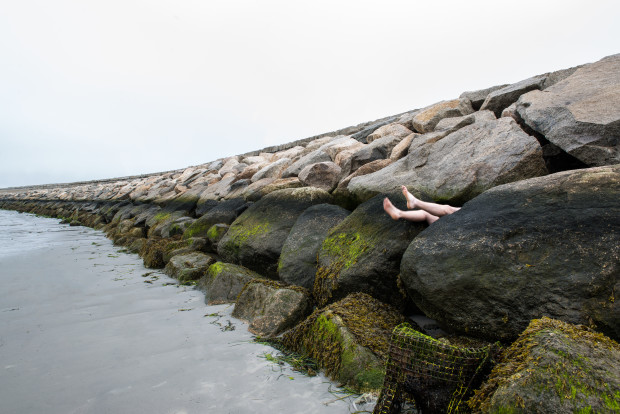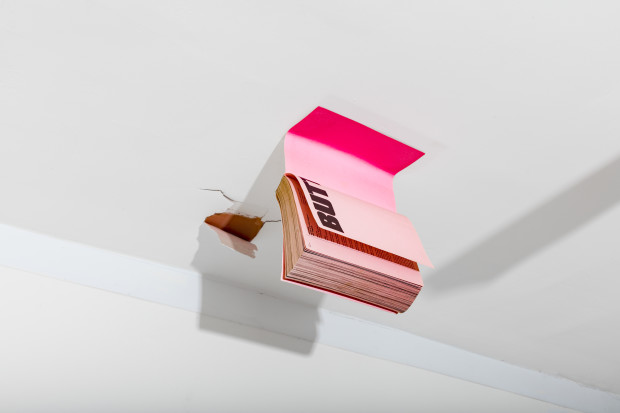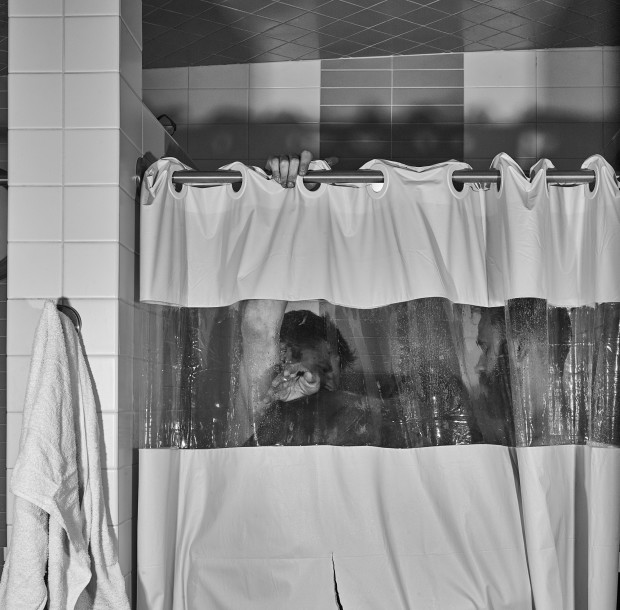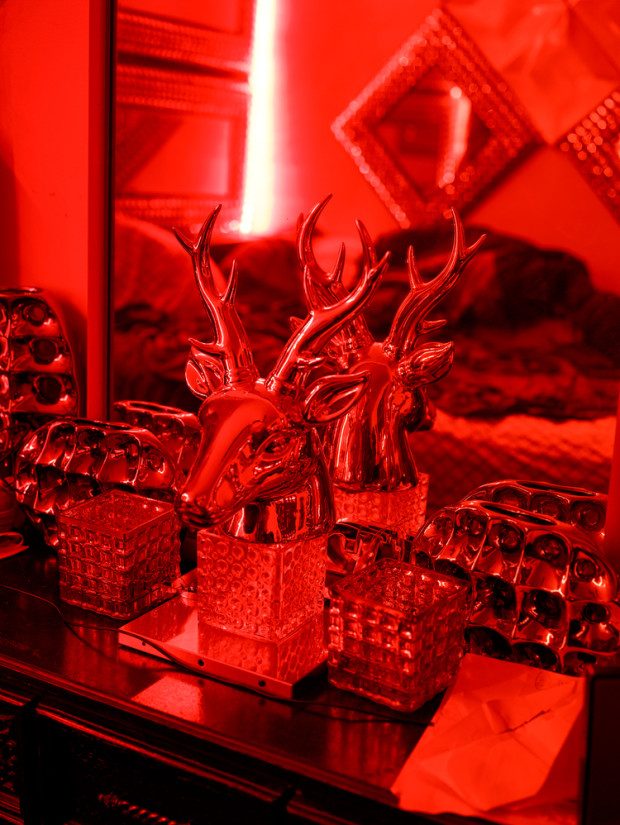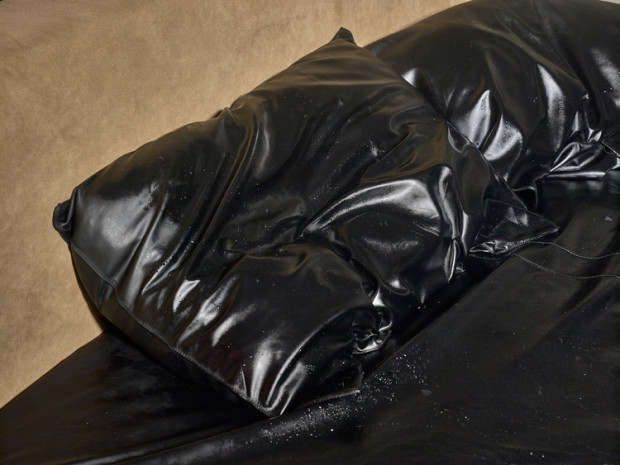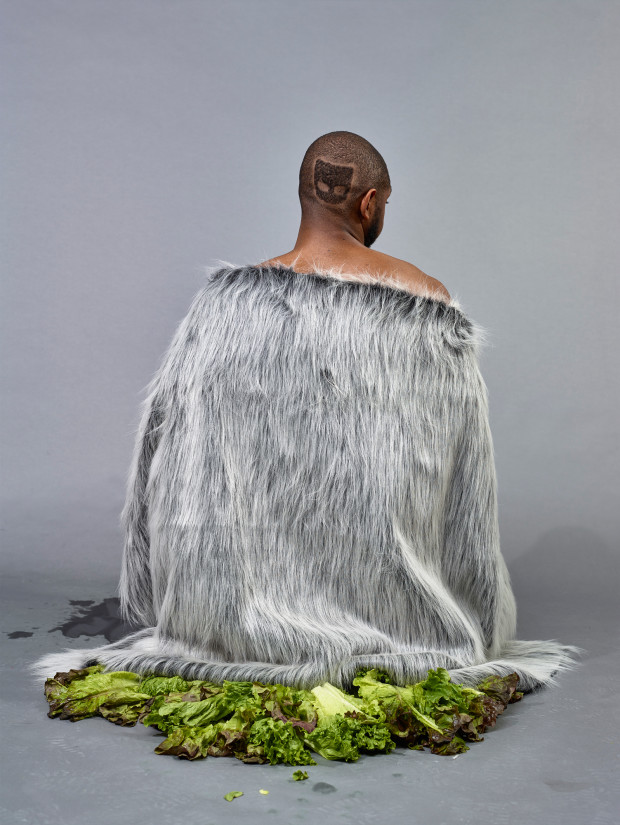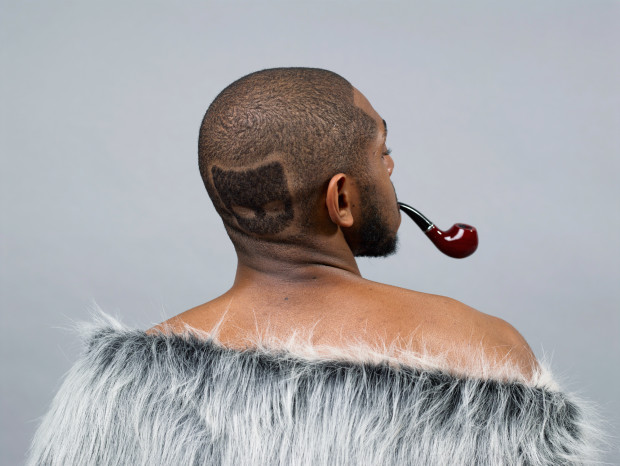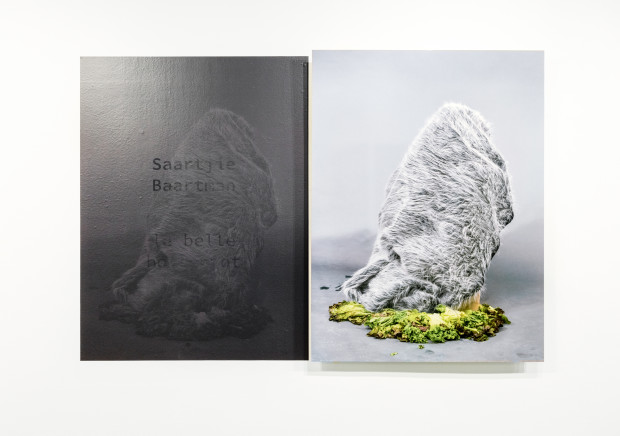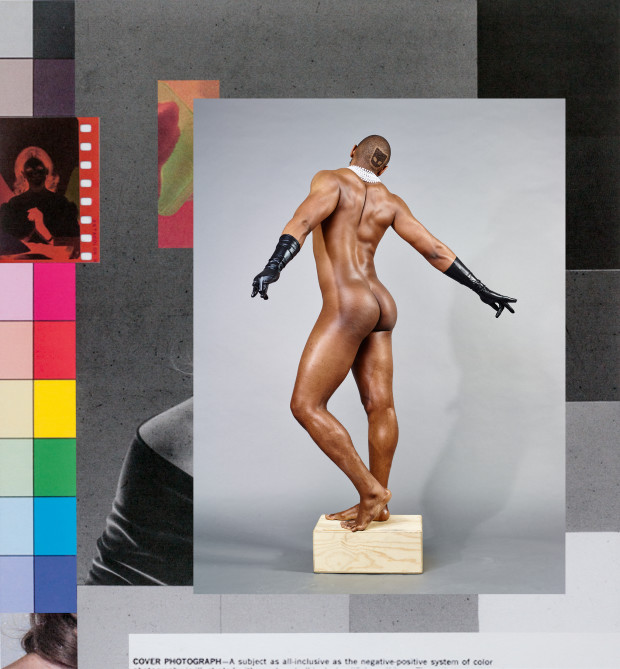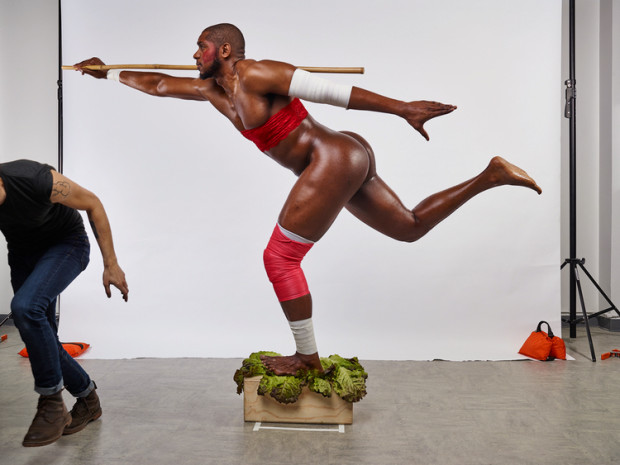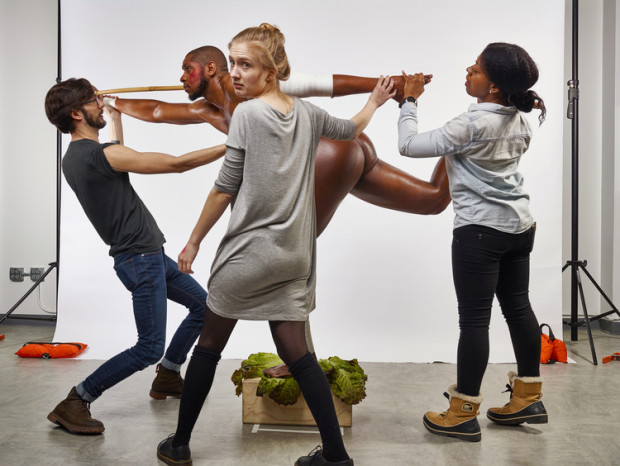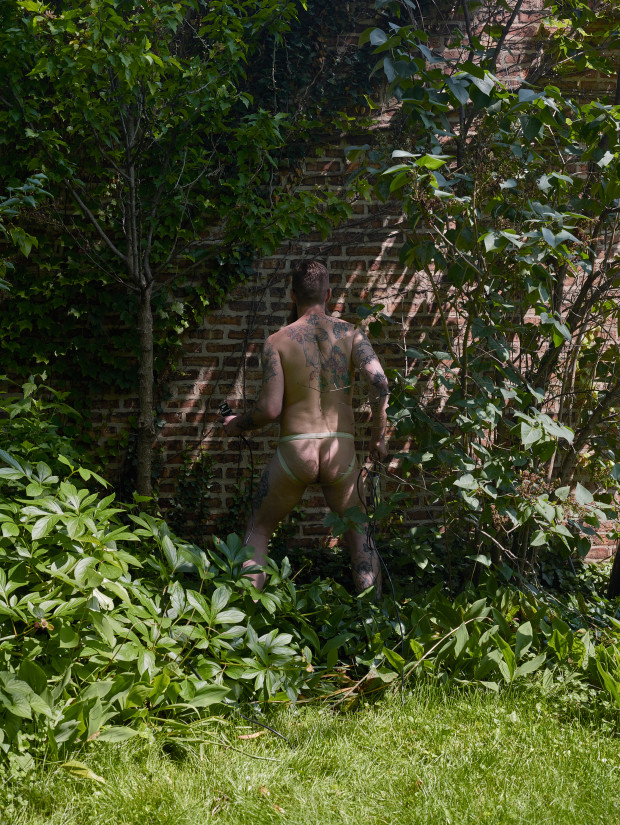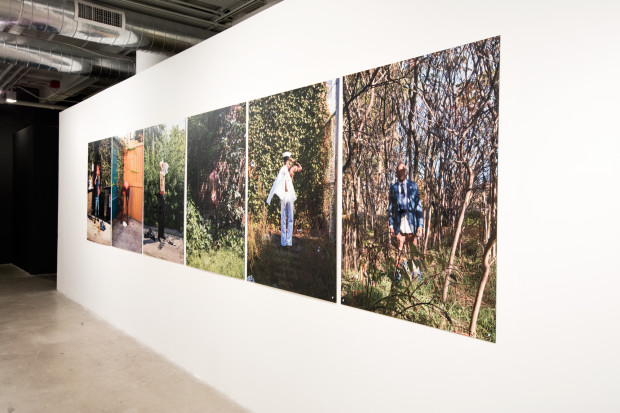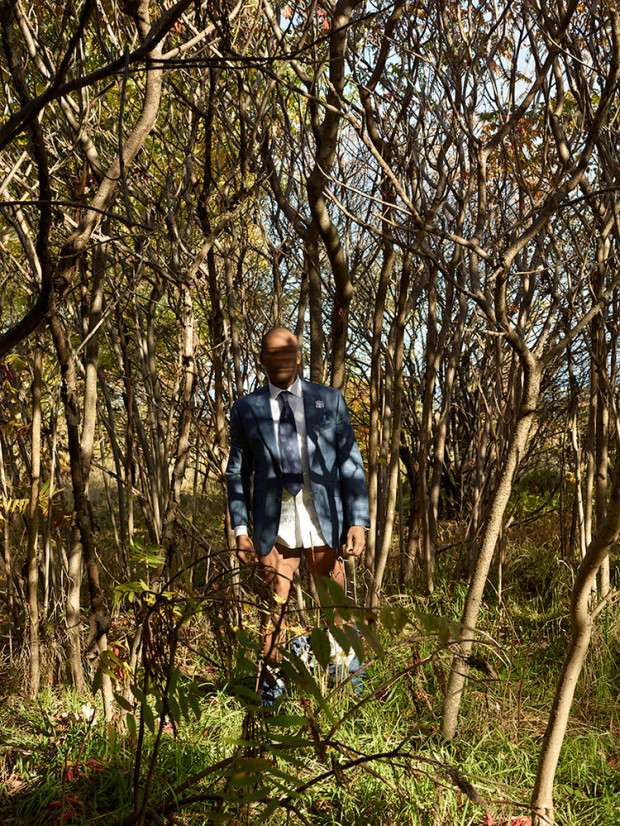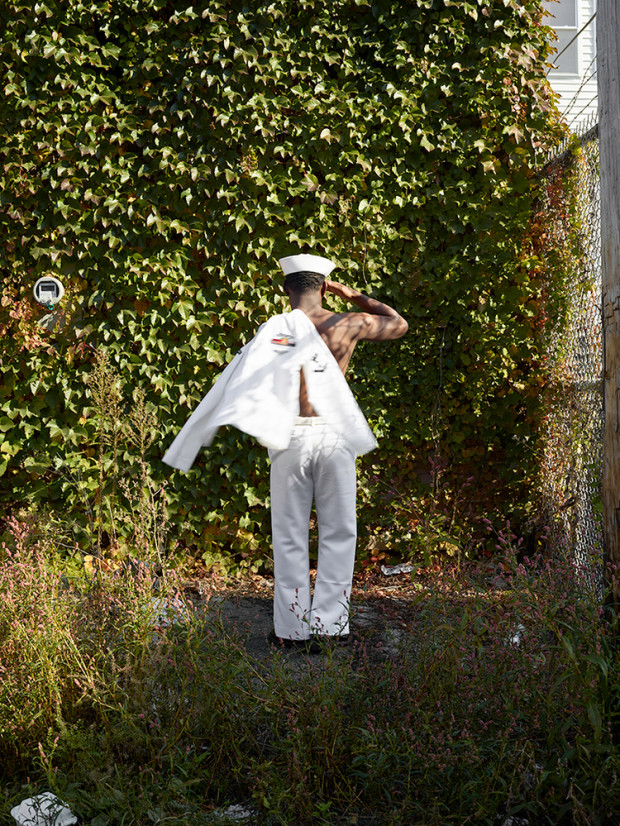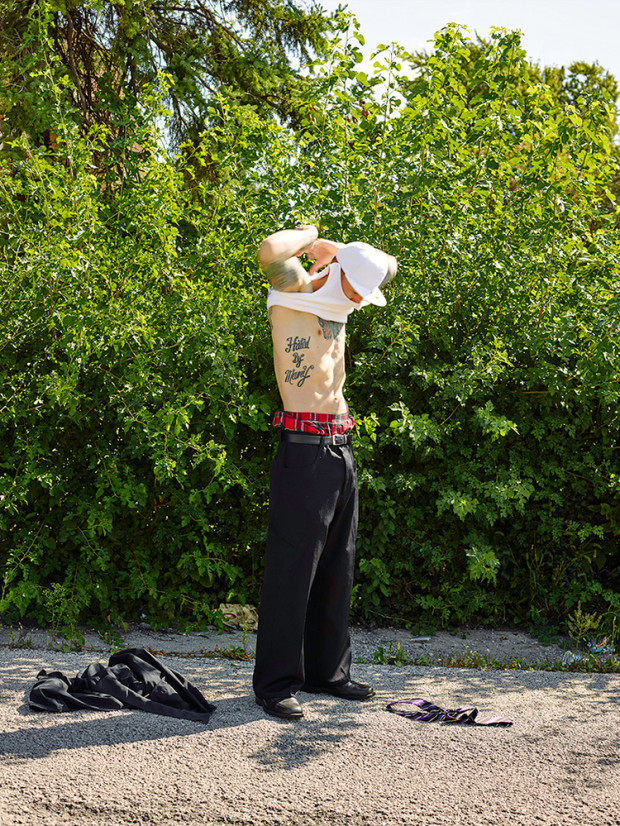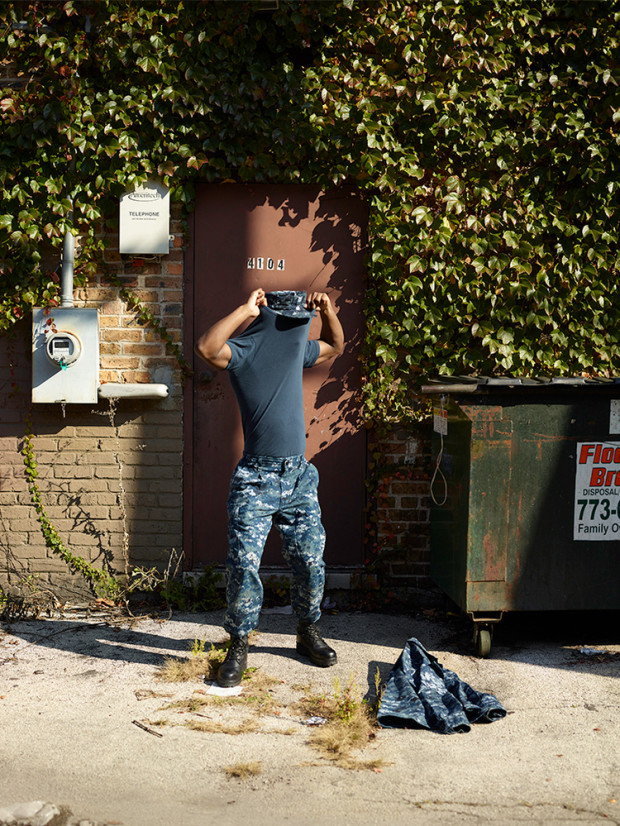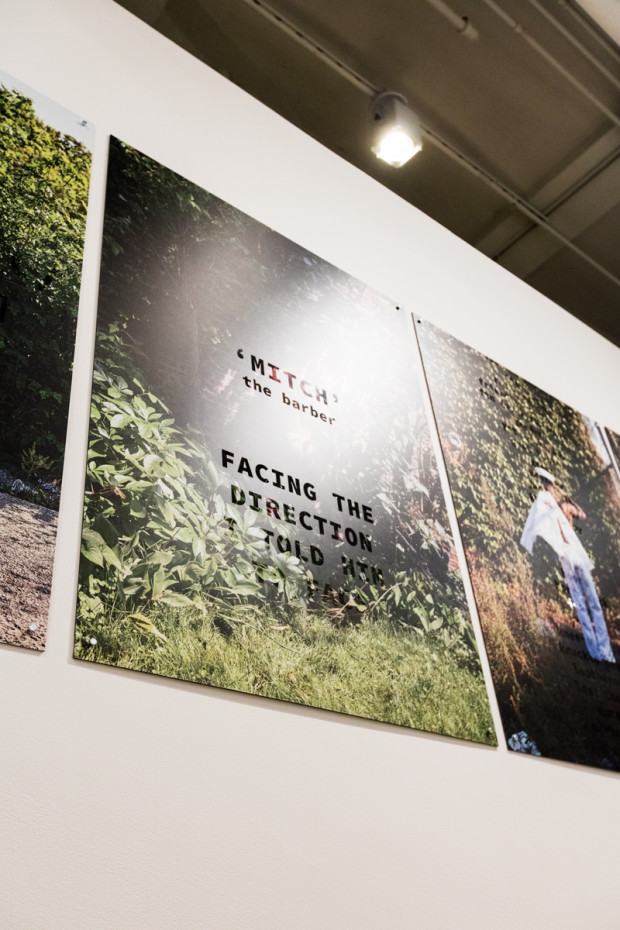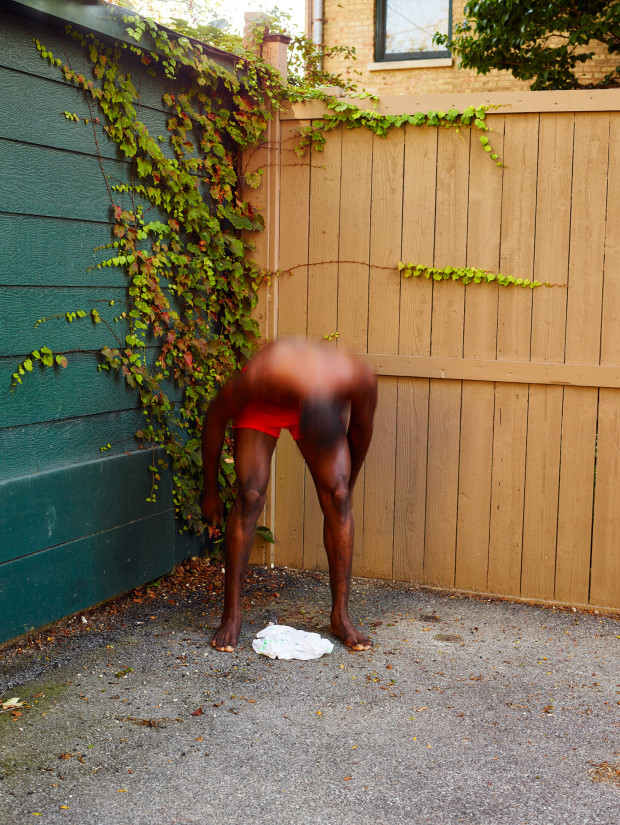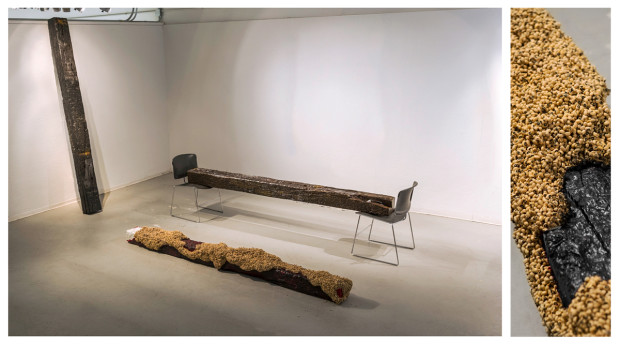 (Above) No,We Mustn't Be / As They are / Without You (II) (2015) (multiple iterations) – treated railroad tie, varnish, lacquer, polyurethane, & black eyed peas, 9"(H) x 7"(D) X 96"(W)
Fundraising Goals:
I've geared my fundraising goals into (4) tiers. My hope is that each tier function to accomplish a goal, and that each successive goal reached lead to accomplishing the next tier.
Tier 1
As I develop a stable art practice, it is important for me to get the minimum parts in place to be able to produce my work: A camera with a large digital sensor to make large photographic based artwork ($4000), a small proofing printer ($300) and a dependable light kit ($300). This equipment would be used while attending the Fire Island Artist Residency to make new artwork centering on the ways I navigate this culture in the present day and would be foundational to my making in the future.
Tier 2
It's an honor to be invited to attend FIAR, but it is up to me to raise the funds for travel ($1000). For me this destination is key to realizing my upcoming art projects. Steeped in the history of the gay liberation movement, Fire Island is embedded in the history of a community that continues to forge a way for civil rights. My hope is to invoke the history of this place, bringing the past into heavy context, with its present state. One component of the sculptures I am developing, consist of nostalgic memorabilia from the past such as classic red wagons, rocket ships and other electronics and another component brings in close contact historically southern cuisine such as black eye'd peas with large scale objects ( together the amassing of these components cost an estimate of $1000).
Tier 3
At SAIC, I have had access to state of the art printing facilities. As I develop a stable studio practice apart from those resources, it is important to me to work with locally owned and operated printers such as Document Printing Services and Latitude Chicago to realize future work. I am looking to produce (6) large-scale acrylic mounted photographs, developed from my experience at the Fire Island residency. Printed, mounted & framed these piece will cost roughly $400 each to produce for the exhibitions opening in the Fall: the Center on Halsted in August & ACRE residency exhibition in September.
Tier 4
Much of my art that has been well received in the past several years has been at the intersection studio photography and sculpture. As I have transitioned to life after graduate school, it is important for me to secure workspace in Chicago, where artist's studios are roughly $1.35 per square foot. In order to have a work area to be able to complete multiple projects (both sculptural & photographic), I need to budget approximately $3000 annually ($250 Per Month). My goal is to move into a studio upon my return from Fire Island this fall.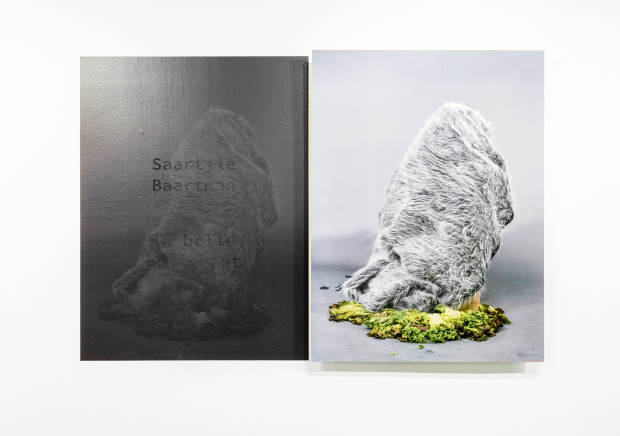 (Above) From The Series, A Tale of Three Women, Disappearing Reflectance Spectrum – 18% gray – In comparison to all things color ( Self-Representation as Venus) (2015) (Diptych) 78" x 52"
My goals are to develop thought provoking images in the present in hopes that the future holds a place where we welcome people of all orientations and identifications. With your support you are allowing me to follow my passions and to help give greater visibility to marginalized people within our community. Whether I barely meet my goal, or get twice as much, I hope that you'll come to realize that I am highly appreciative to anyone and everyone who has taken the time out of their day to browse this page. If you are financially unable to give, and you feel so moved,
please help spread the word
.
Thank You,
Derrick Woods-Morrow